From acting to producing, Vanessa Hudgens talks to Rappler about wearing many hats for 'Princess Switch 2'
The Princess Switch sequel begins Stacy de Novo (Vanessa Hudgens), a baker from Chicago, settled into her new role as a princess. She's happily married to Prince Edward of the fictional Belgravia, and things couldn't be more perfect.
The same can't be said for Duchess Margaret (also Vanessa Hudgens), who hits a rough patch with boyfriend Kevin after unexpectedly inheriting the throne of the fictional Montenaro. And then comes Margaret's ambitious cousin Fiona (Vanessa Hudgens, again). Suffice to say, things were bound to get complicated just before Margaret's coronation.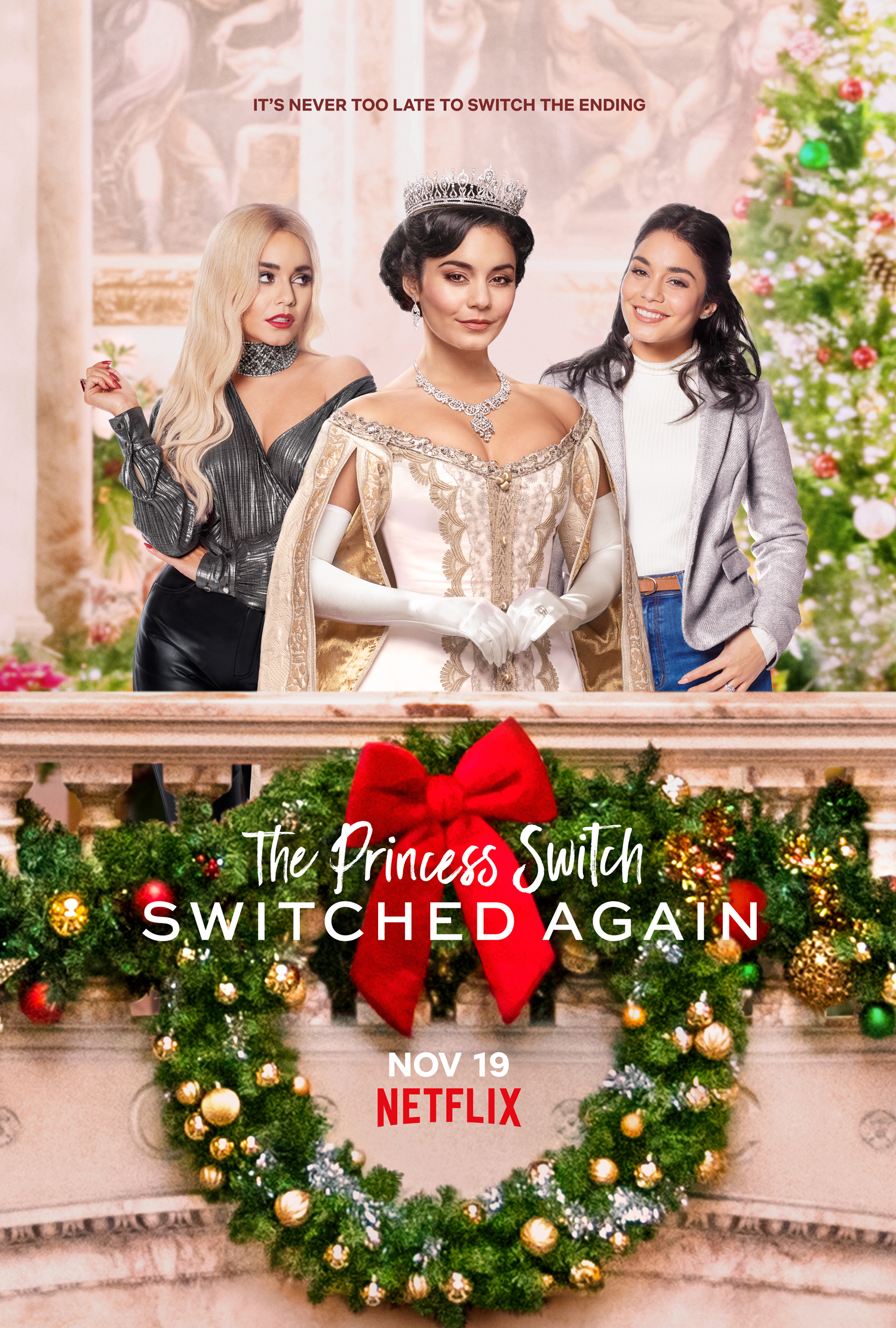 The Princess Switch: Switched Again began streaming globally on Wednesday, November 18 via Netflix.
The princess, the pauper, and the party girl
It was tough enough for Vanessa Hudgens to play two characters in the first film, so playing a 3rd character was an extra challenge.
"After a 13-hour day of being on set and doing switches and acting with different versions of myself, my brain was just very frazzled," Hudgens told Rappler.
Playing Stacy de Novo wasn't too difficult for Hudgens. "She's basically me," the actress said. "I didn't have to put on any accent or anything."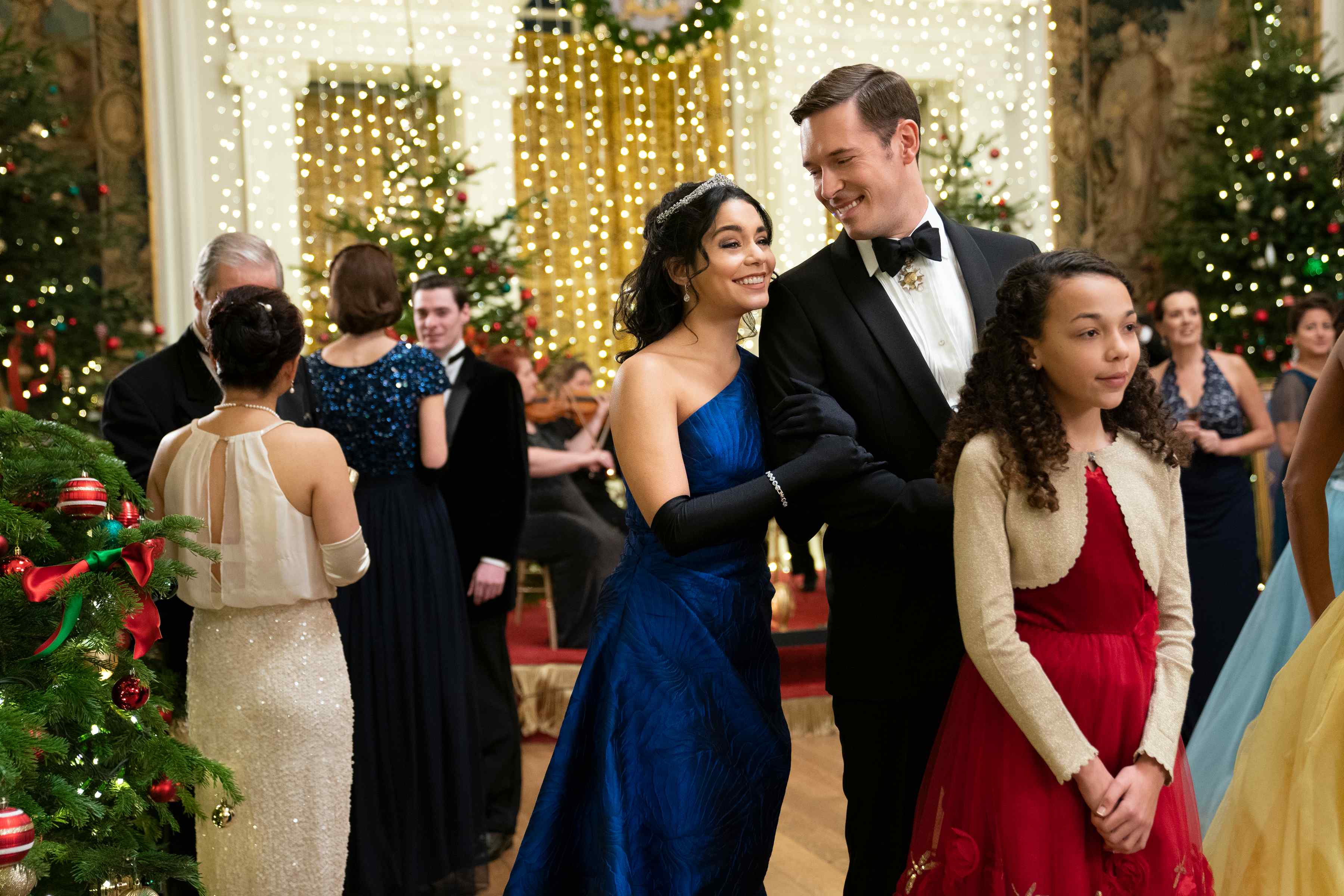 The hard work came when playing Duchess Margaret of Montenaro. Hudgens made a point to develop a unique physicality for the Duchess to differentiate between Stacy and Margaret.
The Duchess evidently carries herself with the grace that can be expected from someone born into royalty. To pull this off, Hudgens patterned her performance after the British royal family.
"I definitely did study the [British] royal family, and took bits and pieces from different princesses," she said.
In playing party girl Fiona, Hudgens labored the most with building the character from scratch. "I really got to be hands-on with the new character Fiona, and just develop her from the ground up," she said.
"They gave me complete freedom to do whatever accent I wanted and really help build how she looks."
Hudgens said she identified with Fiona, saying, "She's just very over-the-top and extremely dramatic, and that is a bit of me, as well."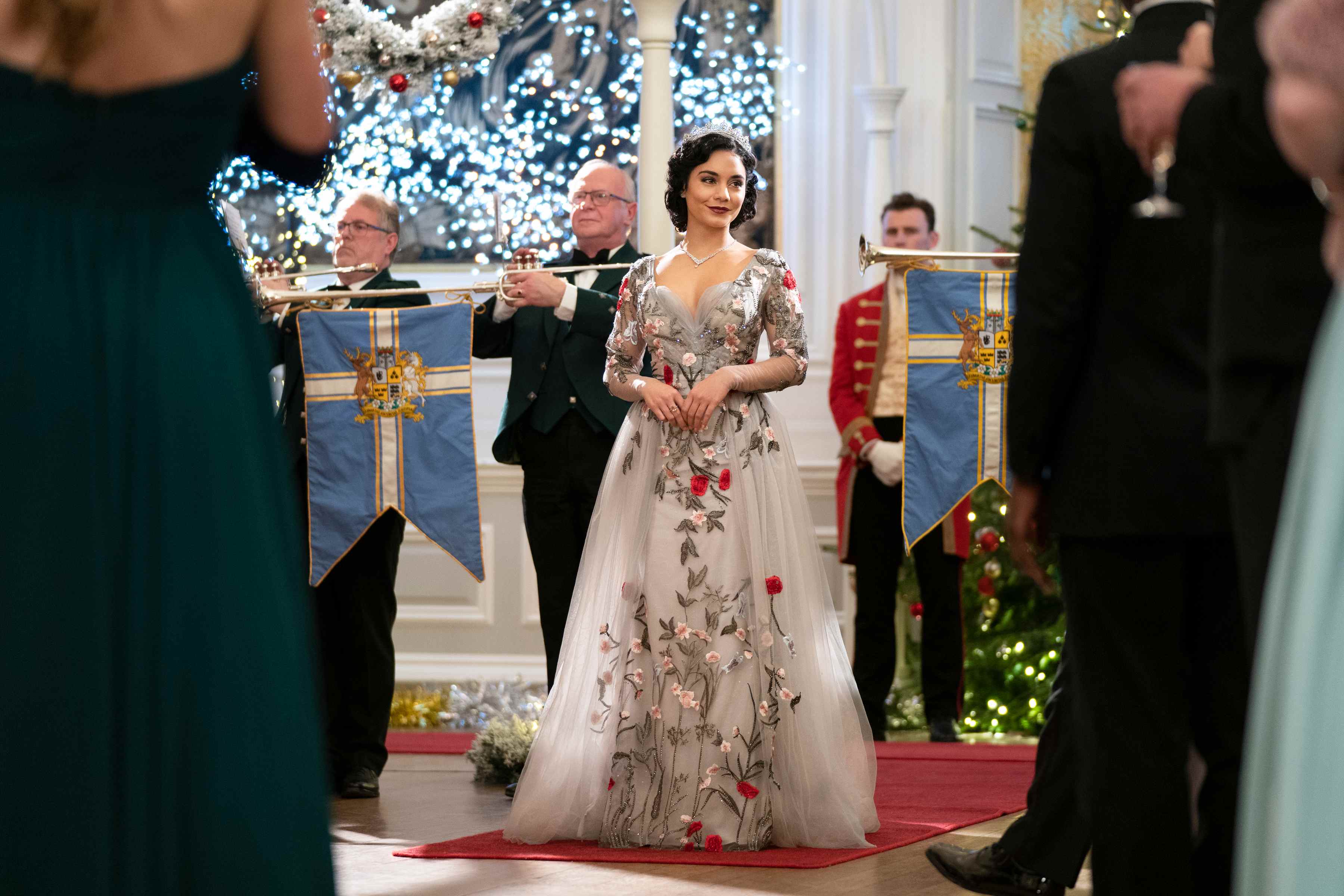 Despite the challenge of playing 3 characters, Hudgens enjoyed the experience, especially as she had the opportunity to up the antics and brandish her comedic chops as Fiona.
"I just really had to rely on my director Mike to reel me in if I was doing too much, but he never did," she said.
The actress showed appreciation for the film's editor Lara Mazur for supporting her performance of all 3 characters, saying that "editing can tell a completely different story."
"I'm so grateful that I had a great editor that could coherently [put] all the different pieces of my performance together."
Overseeing the film
In addition to having free-reign in building Fiona's character, Hudgens made huge contributions to the creative process of The Princess Switch: Switched Again as one of its producers.
"I got to be involved with the script, and with the development of all the characters, and have a say in the wardrobe, the hair, and the makeup," Hudgens said.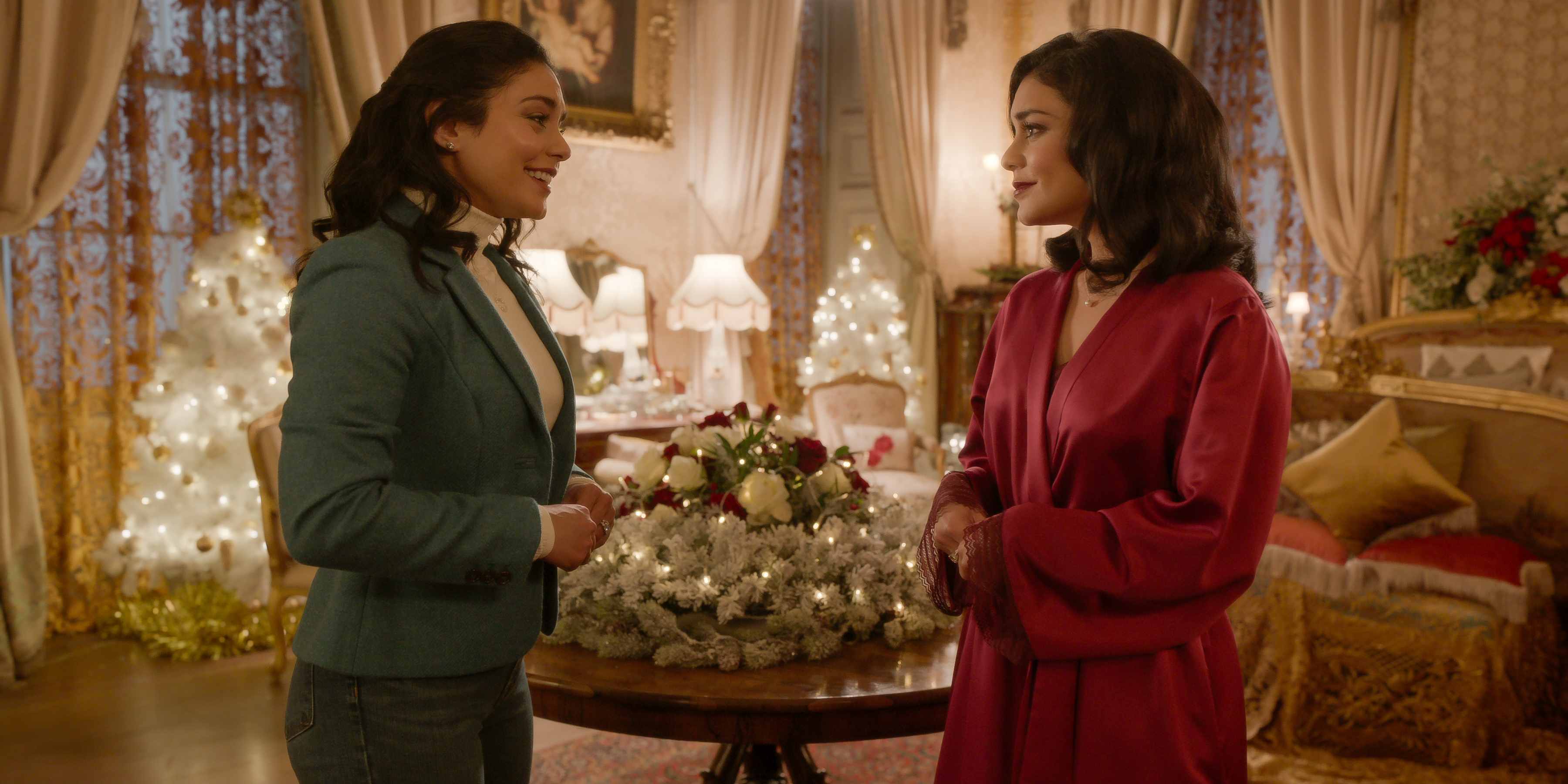 Hudgens appreciated her role in the film that came with being producer.
"As an actor on a project, you always have a point-of-view and suggestions for [it], but you don't wanna overstep any boundaries. Actually being a producer meant I wasn't overstepping any boundaries," she said.
This is not the actress's first experience in producing a film, as Hudgens had the opportunity to star in and produce another Netflix Christmas movie, The Knight Before Christmas, which was released in 2019.
Hustling as a woman in Hollywood
Being a woman in Hollywood is difficult, and Hudgens is not exempt from this struggle. "As a woman, you are [objectified] on a daily basis," she said.
Because of this objectification, which Hudgens admitted being subject to, she expressed her admiration for the #MeToo Movement.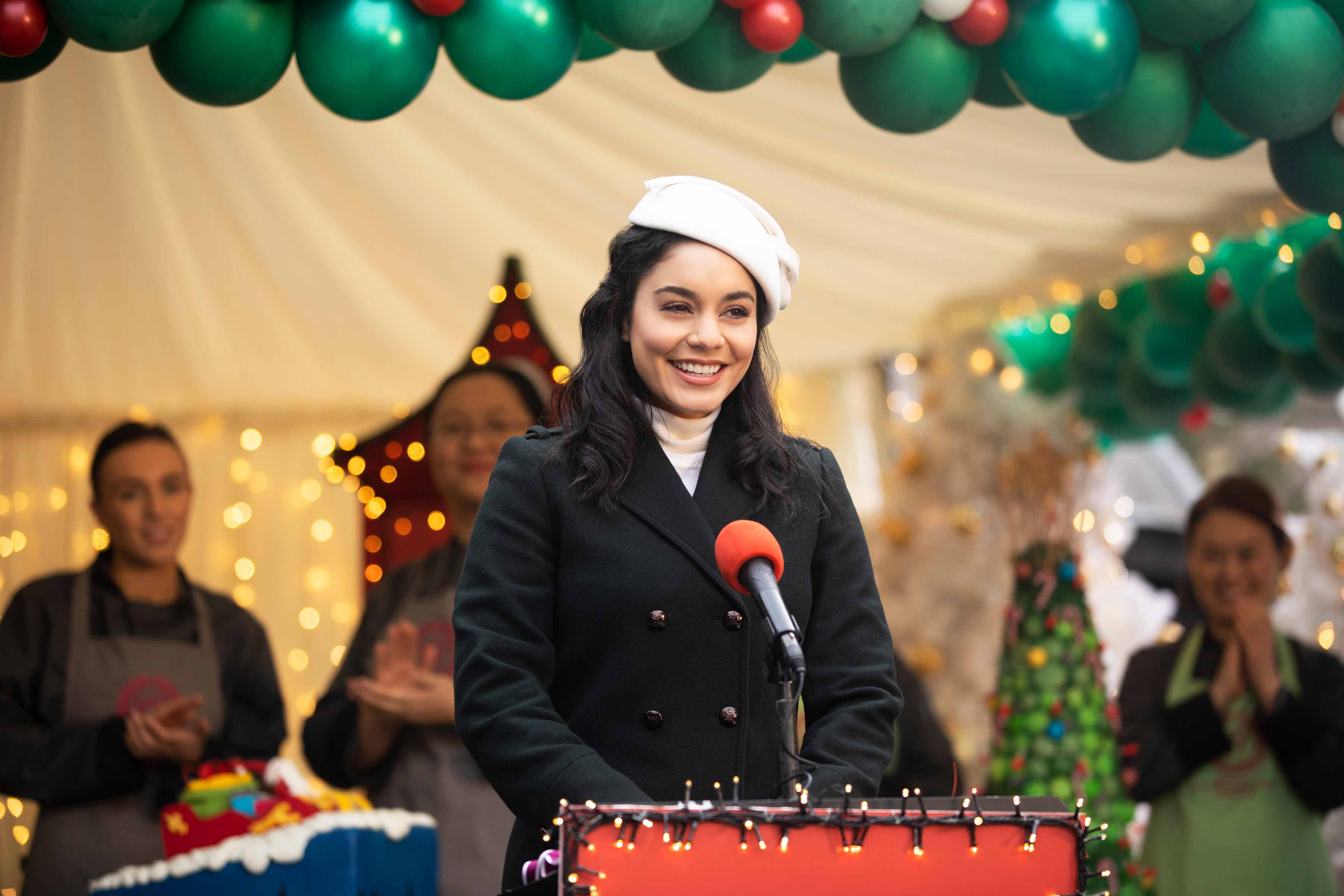 "It's a movement that I'm very grateful for because so many women are coming forward and telling their story," said the actress.
"There's so much courage in that, and I think that by sharing stories, we're gonna be able to move forward in a better, more conscientious way."
Besides being a woman in Hollywood, Hudgens faced the additional burden of finding success as a Filipino-American woman of color. "I've been at this for over 2 decades, which feels really weird to say considering the fact that I still feel so young," she said. 
Despite her long-running career, Hudgens said that she has to continue hustling to be able to achieve in the industry as a woman of color. Not being one to take no for an answer, she said, "[Succeeding is about] continuing to fight for what you believe in and what you know you can do. If you're not given the opportunity, [you have] to make make the opportunity for yourself." 
The 'Princess Switch' trilogy?
Hudgens confirmed that there would be a 3rd Princess Switch film. When asked if there would be a 4th lookalike in the next film, she answered, "Definitely not! We're shutting that rumor down really quickly because then I would really lose my mind." 
However, she said that Fiona will be sticking around for the third movie. "It's going to be a really fun ride," she said. "I really loved playing Fiona, so we're going to have quite a bit more of her for the next one." 
The actress is also excited to reunite with the cast for the third film. She described the cast and crew of Princess Switch as a family, saying "Any excuse that we have to all be together is [something] I look forward to."
A family reunion
Hudgens owed the closeness of the cast and crew to the production of the first Princess Switch movie.
"[In] the first film, we were in Romania," Hudgens reminisced. "We all stayed in the same hotel. We were in a little town. There was [only] one restaurant that we could go to. So, we would all be together all the time."
For Hudgens, filming The Princess Switch: Switched Again was a family reunion. She spoke of the experience fondly, saying, "Being in a new place – Edinburgh, Scotland, which is such an incredible place – just felt like a big reunion and playtime for all of us." – Rappler.com
Wyanet Alcibar is a Rappler intern.