Ben Affleck and Sasha Calle are also part of the Ezra Miller-starring film
MANILA, Philippines – Warner Bros. Pictures released on Monday, February 13, the official trailer for The Flash, giving fans a closer look at Ezra Miller's Scarlet Speedster crashing into alternate dimensions. 
The three-minute clip saw Miller's Barry Allen traveling back in time to save his mother, who was murdered when he was still a boy. But by doing so, he unwittingly messed up the timeline which resulted in him visiting different dimensions.
"This can't be happening. I completely broke the universe," he said in the video.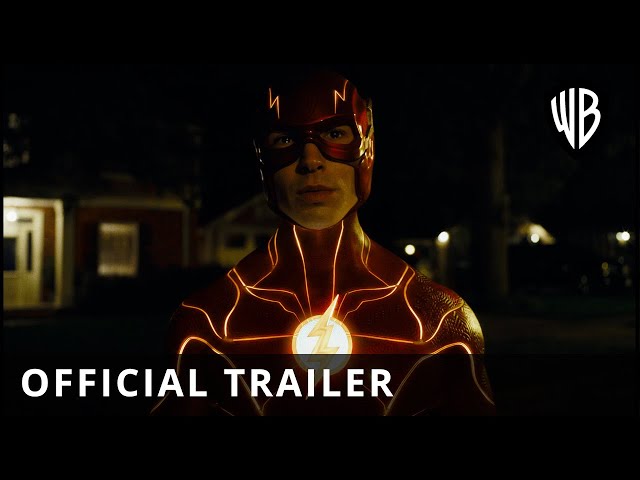 The trailer also featured Ben Affleck and Michael Keaton as different versions of Batman, and introduced Sasha Calle as Supergirl. Keaton last portrayed the Caped Crusader in 1992.
The Flash, which is inspired by events in the 2011 comic book Flashpoint, is slated for a June 2023 release. 
Miller reprised their role in the DC Universe as The Flash in more than five years, after their last portrayal of the superhero in 2017's Justice League. They were first cast in 2014, and made cameo appearances in films Batman v Superman: Dawn of Justice and Suicide Squad. 
The actor has been under fire for a string of controversies in 2022 – including a felony burglary charge in Vermont and an arrest in Hawaii for harassment and disorderly conduct. 
In August, the actor apologized for their erratic behavior and announced that they would be undergoing treatment for their "complex mental issues."  
The release of the trailer for The Flash came weeks after DC Studios chairman James Gunn and Peter Safran announced their 10-year plan to reinvigorate DC Studios under its new owner Warner Bros Discovery. – Rappler.com