Ruben Nepales chats with Gal Gadot, Pedro Pascal, and Patty Jenkins
The question many Pinoys will ask when they watch Wonder Woman 1984 is, "Filipino ba siya? (Is he Filipino)"?
No, Lucian Perez, who plays the son of Pedro Pascal's character in the eagerly anticipated Wonder Woman sequel, is not Filipino. But he sure looks like one.
The good folks at Warner Brothers' publicity department graciously but firmly shot down hopes of my vaunted Filipino connection in a big Hollywood movie: "Lucian is not Filipino. But he gets that question a lot. His mom's side is 100 percent Chinese; his dad's side is a blend of European/Mexican/Native American."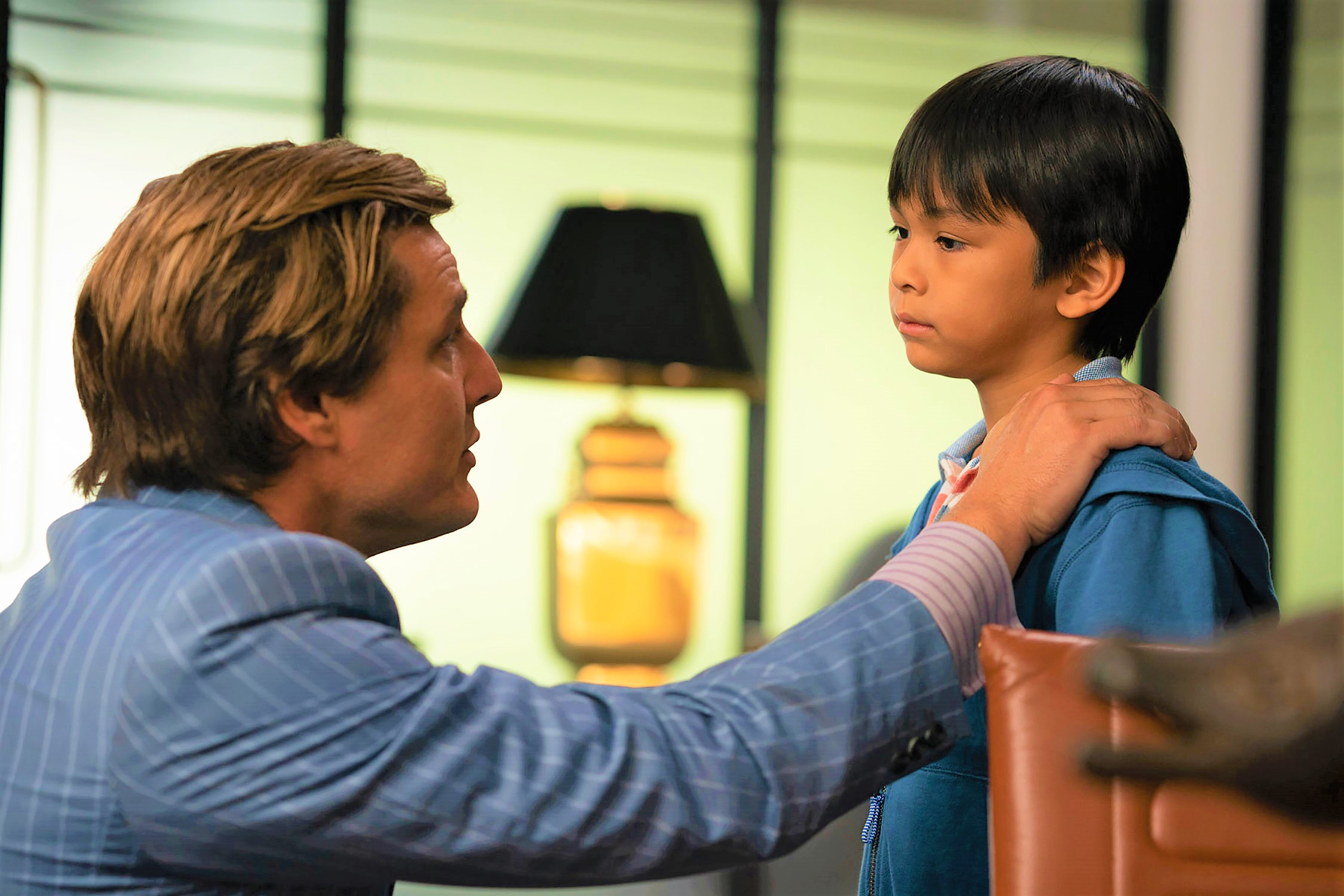 The studio's PRs added this consolation prize of a comment: "A side note – his mom did live in the Philippines for a period of time when she was a child."
Lucian Perez himself, however, clarified to the columnist, Ruben V. Nepales, that he is Tsinoy or Chinoy. Lucian's grandparents on his mom's side grew up in the Philippines. The child actor, who has a prominent role in Wonder Woman 1984, said "lechon" is one of his favorite foods.
Patty Jenkins
Anyhow, Lucian, whose credits include TV shows and voice work in animated films, is a good find by Patty Jenkins, who again directed this latest Wonder Woman installment. Gal Gadot is back, charismatic as ever, as the immortal demigod Diana Prince.
But Pedro, as Maxwell Lord, a Trump/Reagan snake oil salesman type in the 1980s era of Gordon Gekkos, almost steals the film. He plays a terrible dad to Lucian's Alistair. The child actor holds his own against the actor noted for his roles in The Mandalorian and Narcos.
Chris Pine and Kristen Wiig round out the fine main cast.
"Lucien is incredible, isn't he?" Patty said in a video call in Los Angeles. "What a natural wonderful person. That was what was interesting about him. He's not like a child actor who has been disabused of human automatic reaction. He's like an adult actor in a tiny body where he's really trying to go there and feel things."
"He did such spontaneous authentic human emotions. I liked how small and natural he was. It was such a lucky thing to find Lucien."
On eliciting a performance by Pedro – as a seemingly benign blonde tycoon with a hint of evil, at least in the beginning – that will make fans see him in a different, surprising light, Patty commented, "It's so validating because it is one of those performances where there was a period of time that people were saying, don't you want him to be scarier? So we were out on a limb."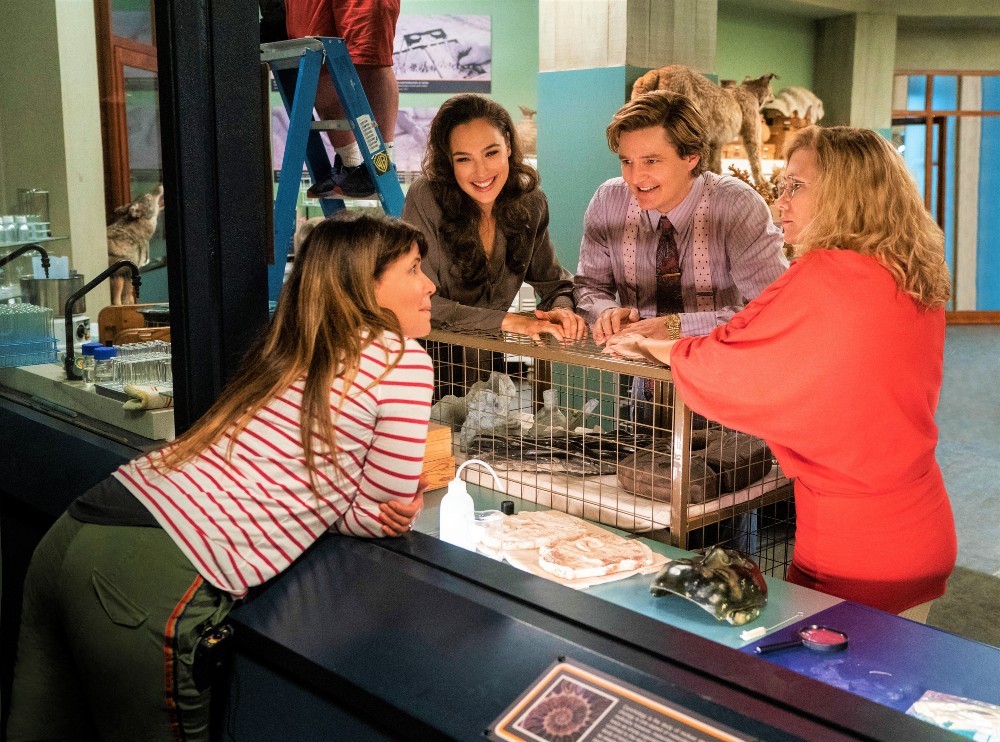 "Both Pedro and I really believed in what we were doing so it just warms my heart to hear his performance is being received this way."
"Pedro is a great actor. He's somebody I had worked with before. I hired him on a pilot that I did and I got to know him. Pedro is nothing like the character in the movie. He is very different from the characters that he has been known to play so far."
"He's extremely funny, warm and all of these different things. This was a character that I thought he had in him. Because I knew him, what he feels like as a person and all of these wonderful things about him."
"That he's a great theatrical actor, too. He could take that space. It was so fun to invite him into this and so hilariously fun to watch him step into himself. I kept saying to Pedro, people are going to see you in a completely different way after this because this is inside you and now everybody's going to know it."
"The funny thing is, I wrote all of that way before the election for Donald Trump," clarified the director, who also co-wrote the script, about people finding Trumpian elements in Pedro's Maxwell.
"You notice all kinds of things that crop up that are in common (with Trump) but the truth is, this is about that whole generation of men from the '80s who are these power brokers, bankers and politicians. A lot of them were cut from the same cloth."
"Pedro's character is aspiring to be one of them so it was always different. When you really look at Max Lord in this movie, he's like a struggling immigrant who's ashamed of being Spanish so it is very different. But all of those power brokers from that time are influencing who he's trying to be."
And the Reaganesque elements of Pascal's character?
"I wanted it to feel like the '80s," Patty answered. "Ronald Reagan is so quintessentially memorable from that period. I felt like you didn't want it to be literally Ronald Reagan but that's what presidents felt like back then."
Pedro Pascal
The actor du jour made the video call from Switzerland. "I have come to see some family friends here in Switzerland," he said. "We are in Lucerne."
"Oh gosh, Lucian was so special," the Chilean-American actor chimed in about his young co-star. "I was part of the casting process. It was almost painful, that only one could have that opportunity. Although Patty and I agreed instantly, very early in the process after I had read with Lucian, that he was it."
"I couldn't believe it. He was far more professional than me, far more disciplined, far more patient. He was my guide. He made it so completely easy for me. It was really hard to say goodbye to him."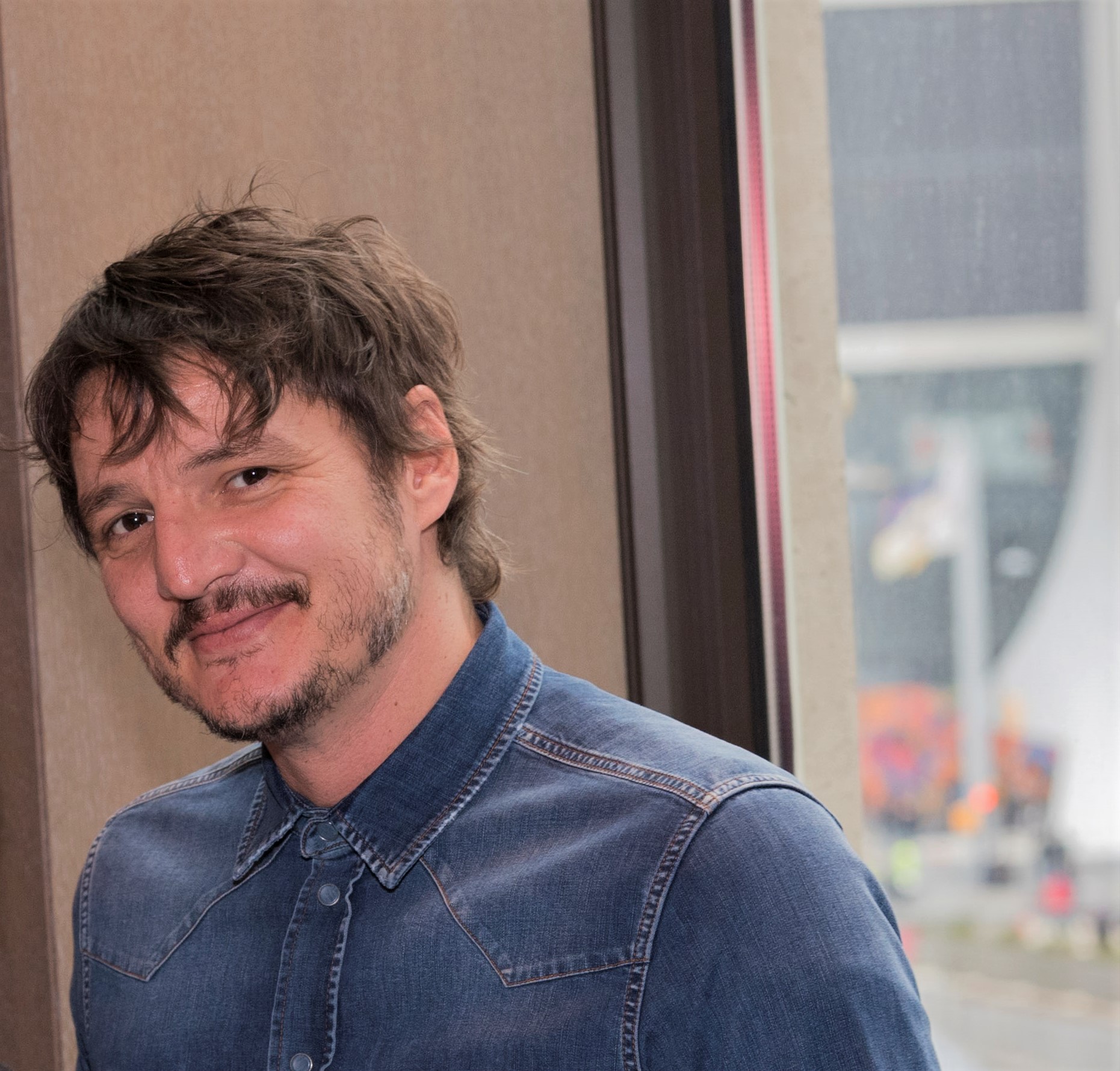 On how he came up with his take of Max Lord, a pathological liar and a tireless self-promoter (sounds familiar?), Pedro replied, "This movie, on the page, turned out in a way that I didn't expect it to be. I thought the first movie really knocked us over with its emotion and just from the nostalgic experience of an epic moviegoing experience."
"But this one as a character piece really caught me off guard. We never really focused too much on a direct relation to any one person. It was more the entire compass of an era and a very cultural issue of greed frankly, but also the seduction of getting what you want."
"But then after you get what you want, you want more and more. Of course, we can reference movie characters or people in history who fit that so completely. But it was more, at least for me, an opportunity to really focus on what I had in front of me on the page."
"I didn't really research. I had an earlier conversation with Patty about really wanting to lean into a Gordon Gekko kind of a person. She said, no, it's not just that. It's not completely calculated. There's more flesh to it, there's more – dare I say humanity – to the person that makes his villainy even more frightening."
Gal Gadot
The Israeli actress, complimented on her performance, especially in two major scenes, enthused, "You are touching on two very special scenes for me. On the first one, it's so special because of Patty's reaction. I have actually never said anything about this to the press yet."
"But the one that I am talking about, truth and the scene that concludes the theme and message of the movie, was super important for us.
"It was like the crescendo of the movie, where we need to hit it and it has to be right. Because it's not like the first Wonder Woman with the outside world looking and telling the world and mankind how they should behave."
"Now it's Wonder Woman suffering from the same problems as the world, so she has the same perspective as mankind. Now, she understands that she has to give it all up, take responsibility and understand that this is the right thing to do, even though it's the hardest thing and the last thing she wants to do."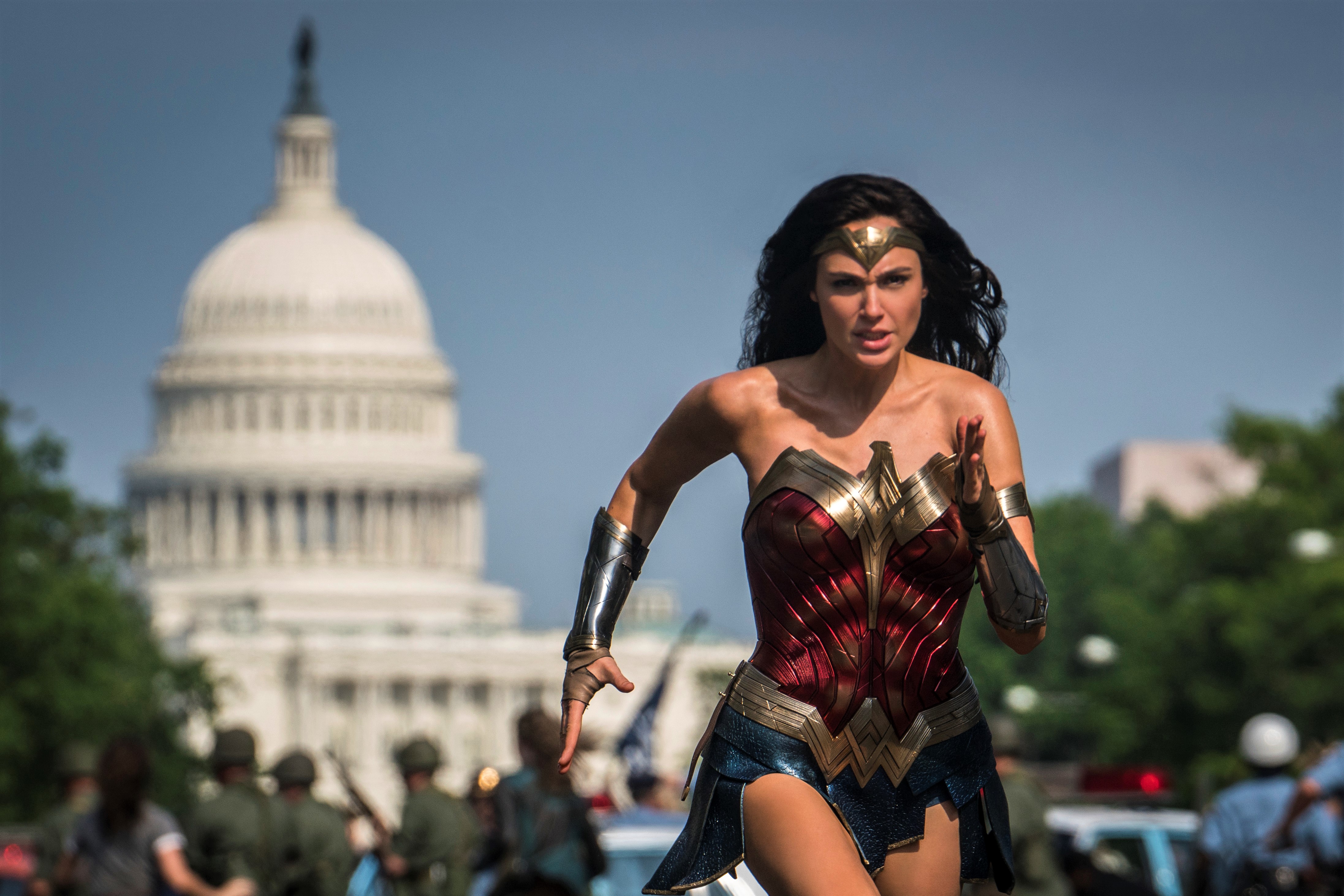 "We did the scene a bunch of times. The set was so loud because of the wind and I was in such an emotional place. Every time I did a take, Patty came in and gave me her notes very silently. She went back and we did it again and again."
"By the third or fourth time we did it, I was waiting for Patty to come. The set was super still and silent because of the scene. Patty was not coming."
"I went and looked for her. She was really crying. Both of us cried. It just felt great for me as an actress to know that I had this connection with Patty, that it worked."
"Especially because it's so scary to do such a big monologue, not knowing if it's going to work. Then knowing that it's working for the person that I admire the most, the director who is my friend."
"And the second one was with Chris, a scene that we shot on the third day of production. So it was like literally, they kicked us to the deepest water and we were like, how do we do this? Okay. So it was very exhausting and long."
"We practically didn't shoot anything yet. It's the third day out of 128 days of production. So you just know where you need to be but we didn't shoot anything yet. So it took a lot to get into the right headspace but it worked. I'm lucky that I have history with Chris. He is such a good friend, such a generous partner and he just made it possible."
On a major Hollywood like Wonder Woman 1984 featuring an international cast, including herself, Pedro and Lucien, Gal said, "In general, the world has become more international. It's not just about American culture. International movies are doing great across the board. Netflix and HBO are everywhere."
"The world is much more open minded than it used to be. There's so much more room for international actors. I am very lucky with that."
The former Miss Israel looks forward to watching her blockbusters immortalizing her in a red, white and blue suit (in a gold suit toward the end in this sequel) many years later.
"I am always pinching myself when I am watching Wonder Woman," shared Gal, who also called via Zoom in LA. "I guess 30 years from now, when I am older and I am not playing her anymore, I will go back and watch the movies. Then I will be like, oh my God, that was crazy."
"It's the best," the actress said about working on the set of a big female-centered comic book movie. "It feels natural. It feels like the best environment one could ask to work on, especially because we are all there for the same reason. We all share the same objective. We all want to make sure that we are going to tell this story and make the best movie possible."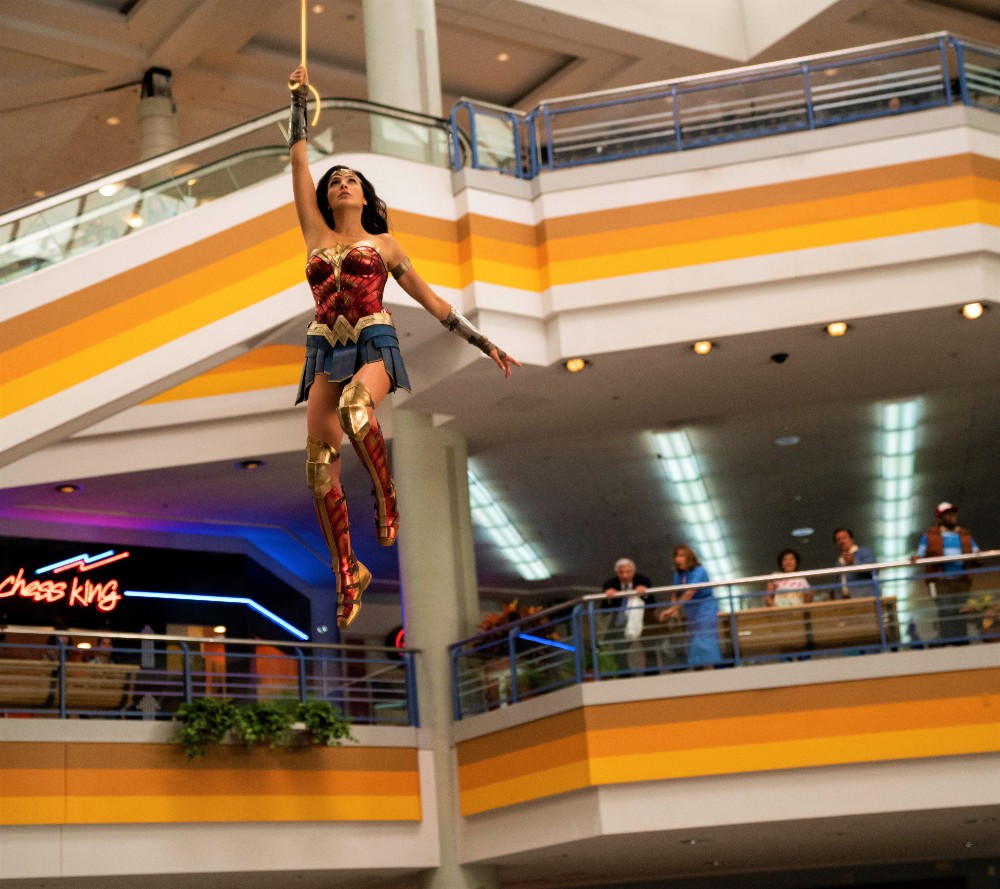 "And we all want to have fun while doing it. So the atmosphere is always nice and fun. Everyone is sharing stories and spending time together on and off set. So it's really good."
Gal is passionate about playing another strong heroine. "Cleopatra is a character that I have been dying to play for a few years now. I'm actually doing it with Patty Jenkins and Chuck Roven, who produced our movie as well. We are working on the script and it's going really well.
"I can't share much but I can just tell you that we all know of Cleopatra. When we think about Cleopatra, we all think about the Elizabeth Taylor movie and how sexual and seductive she was."
"When you study Cleopatra, you actually learn so much more about her that is more complex and layered. She was so much more. We figured out a way to really share a good tribute to her legacy and what she stood for. I can't be more excited about this one."
"We are working on it. I don't know if it would be the next one right up. But it's going to be one of my next ones, for sure." – Rappler.com