This is AI generated summarization, which may have errors. For context, always refer to the full article.
Indie rock band Cheats is the first PH act to play for the regional music powerhouse festival. The lineup also includes Flume, CHVRCHES, Beach House, and more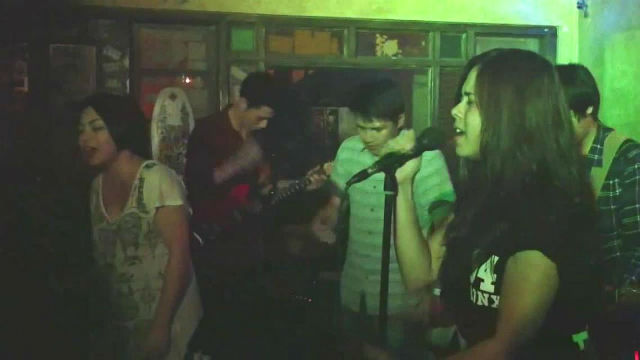 MANILA, Philippines – The Singapore edition of St. Jerome's Laneway Festival will return with a mind-blowing, 22 act-strong lineup from diverse genres and from across Southeast Asia and beyond.
The festival arrived in the Lion City in 2011, and for the first time ever, indie rock band Cheats will represent the Philippines. 
Last year, the event gathered an unprecedented 13,000-strong crowd and sold out tickets just days before the event. This feat attests to its meteoric rise as a regional powerhouse for live music. (READ: IN PHOTOS: 14 highlights, Singapore's Laneway Music Festival 2015) 
Laneway has been known to host up-and-coming musicians at the cusp of fame and acclaim, apart from cult-favorite performers. As the website says, the festival "is about leading new and revered seminal music." In recent years, the Singapore leg of the Australia-based festival has supported regional acts.
The sprawling Meadow at Gardens by the Bay is set to host the massive live music event once more. See the full lineup:
Cheats
The 8 member-strong band began as a twosome with Jim Bacarro and Manny Tanglao. Self-described as "a collective of couch potatoes," the band grew from the original duo and now includes Jim's wife, Saab Magalona, plus Candy Gamos, Ernest Aguila, Mau Torralba, Enzo Hermosa, and Jason Caballa. (WATCH: Almost Famous: Saab Magalona)
According to their Soundcloud profile, "they're strung together by a love for video games, melodrama and rock anthems." Their eclectic influences run the gamut of art rock luminaries Arcade Fire and LCD Soundsystem, to the oft-broody Radiohead, and to the bubblegum pop of the Spice Girls, their Laneway profile notes.
Cheats is among the lineup which includes international heavy hitters as well as promising artists from the Southeast Asian region:
GDJYB (Gai Dan Jane Yuk Ban/雞蛋蒸肉餅) from neighboring Hong Kong will be flying in to join Singapore's homegrown acts Cashew Chemists, Intriguant, and Riot !n Magenta.
GDJYB
Cashew Chemists
Intriguant
Riot !n Magenta
Fresh off the release of their sophomore album Every Open Eye, Scottish three-piece CHVRCHES will be returning to Singapore just 2 years after their first appearance in 2014.
CHVRCHES
British electronic solo acts Hudson Mohawke and East India Youth are also seen on the bill.
Hudson Mohawke
East India Youth
Crowd-favorite duos Beach House and Purity Ring will surely enthrall the Singapore crowd.
Beach House
Purity Ring
From across the Pacific, American performers The Internet, Battles, Thundercat, DIIV, and Shamir will be performing against the dynamic backdrop of the Singaporean skyline.
The Internet
Battles
Thundercat
DIIV
Shamir
Crooner Tobias Jesso Jr., pop songstress Grimes, and punk rockers Metz from Canada will also join their southern neighbors at Gardens by the Bay.
Tobias Jesso Jr.
Grimes
Metz
Violent Soho, Hermitude, and Big Scary from Australia, the festival's home country, will be playing for the Singapore leg. Their compatriot, electronic music producer Flume is expected to attract many festivalgoers to his stage, just like his usual collaborator Chet Faker (on "Left Alone" and "Drop the Game") last year.
Violent Soho
Hermitude
Big Scary
Flume
In the months leading up to the festival date, many deals are up for grabs. Visit singapore.lanewayfestival.com/tickets for more. – Rappler.com