This is AI generated summarization, which may have errors. For context, always refer to the full article.
''25' is about getting to know who I've become without realising. And I'm sorry it took so long but, you know, life happened," Adele writes in a letter posted on her social media channels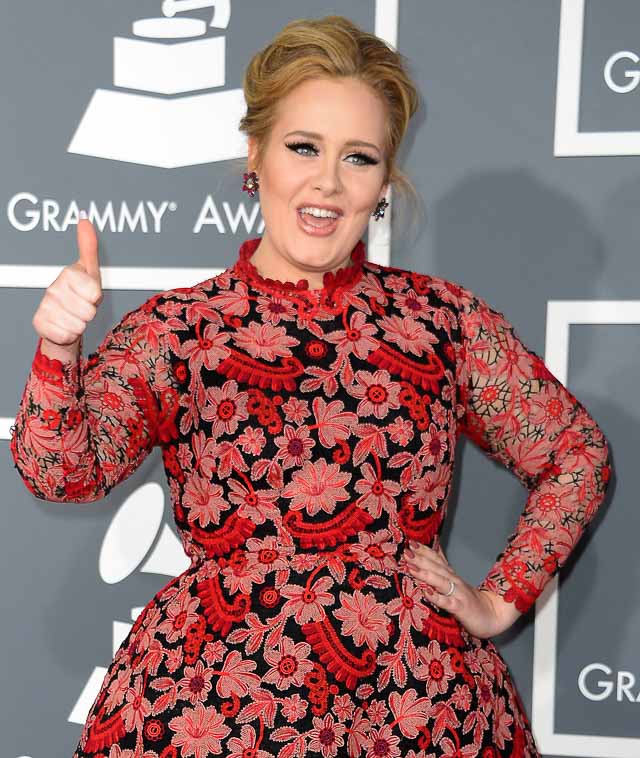 MANILA, Philippines (UPDATED) – Fans have waited for 4 years for Adele's follow-up to her mega hit album 21, and at last, she has officially announced a new one, entitled 25.
UPDATE: Adele announced on social media on October 22 that 25 will be released on November 20. 
In a letter posted on Twitter and Facebook, she wrote, "My last record was a break-up record and if I had to label this one, I'm calling it a make-up record."
The album hints at a more self-reflective approach, instead of heartbreaking anthems addressed to ex-lovers. She further writes, "I'm making up with myself. Making up for lost time. Making up for everything I ever did and never did."
At the end of the letter, she says, "25 is about getting to know who I've become without realizing. And I'm sorry it took so long but, you know, life happened."
The new record has been kept tightly under wraps, and the BBC says that this is Adele's official confirmation.
In the vein of her previous albums, the award-winning British songstress has named the third album after her age. Her previous albums were titled 19 and 21.
A 30-second clip, flashing lyrics to an unknown single, has also been dropped during a commercial break on television channel ITV's The X Factor on Sunday night, October 18, in Great Britain – British news outlets say.
Featuring sparse piano accompaniment, the song has Adele singing, "They say that time's supposed to heal ya / but I ain't done much healing."
YES. ADELE. I think we all needed this @OfficialAdele.  #Feels pic.twitter.com/4VyW9yngY6

— Mikey Piff (@MikeyPiff) October 18, 2015
The buzz has been stoked by a "Rumor Mill" article on magazine Hits, referred to by Billboard, that says the new record is part of the deal that the XL Recordings/Columbia artist has inked with Sony.
Billboard also reports that Sony Music Entertainment has been besieged with requests to confirm the rumor, however, it has been met with varying responses.
British news outlets also report that the album will feature big-name collaborators, that include Danger Mouse, Diane Warren, Damon Albarn, Max Martin, Ryan Tedder and Tobias Jesso Jr. – Rappler.com