Musical talent may run in her blood with ex-Side A member Joey Benin as her father, but singer-songwriter Clara Benin has made a name for herself with her skillful ways with any tune, her soothing voice and guitar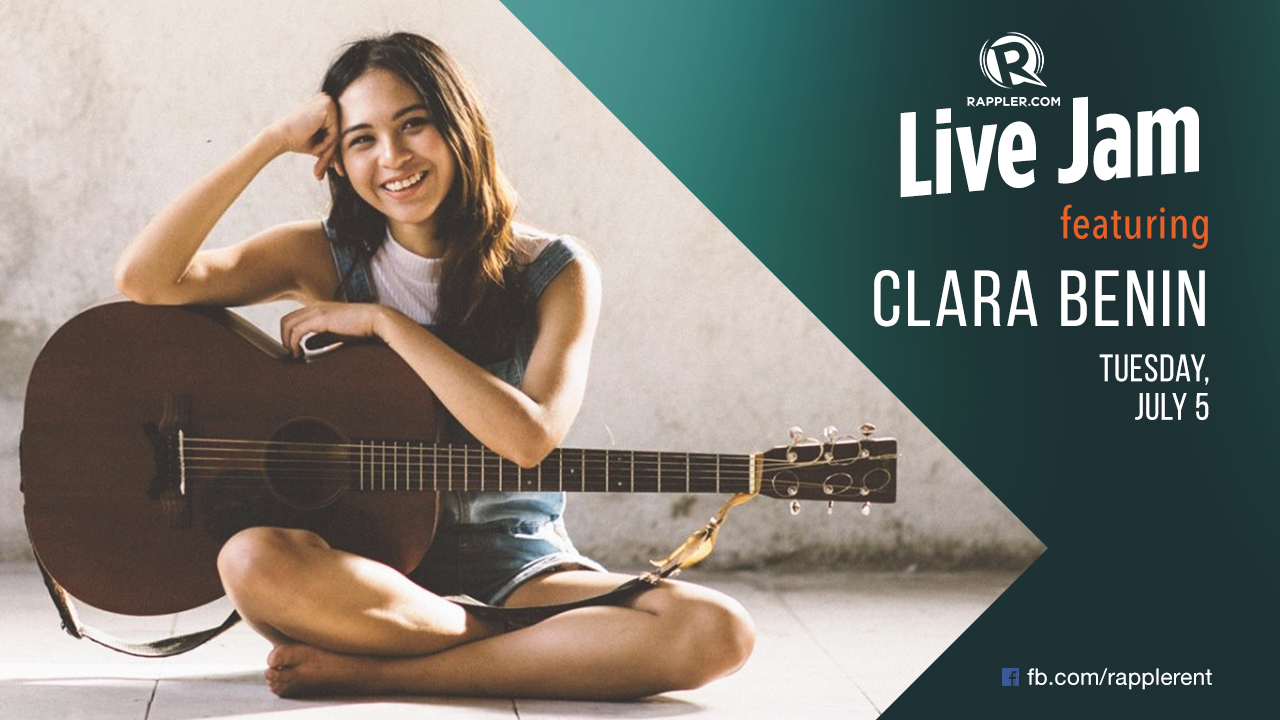 MANILA, Philippines – Singer-songwriter Clara Benin made her way to the Rappler HQ on July 5, Tuesday, to show her magical way with the guitar and her soothing voice. Clara really has her skillful way with songs – whether it's a tune she penned herself or a song cover.
Perhaps, musical talent really runs in her blood. She is the daughter – after all – of Joey Benin, who is formerly of Side A.
But she has definitely made a name for herself, and all you need to do is listen to her originals, duets, and covers to know that this skillful musician is made of so much more than her family name or the musical influences that her dad had instilled in her.
Here are the songs Clara performed at her Rappler Live Jam:
Dust
Evidence/Oo
Closure
Clara's Rappler Live Jam is one of the last live shows she'll be playing for a while. She'll be having her first solo concert on July 29 in Teatrino, Greenhills, and then she'll be taking an indefinite break to "rest, write, and focus on pursuing other interests."
– Rappler.com