The seven-piece band heads to the Rappler HQ with their indie pop-rock tunes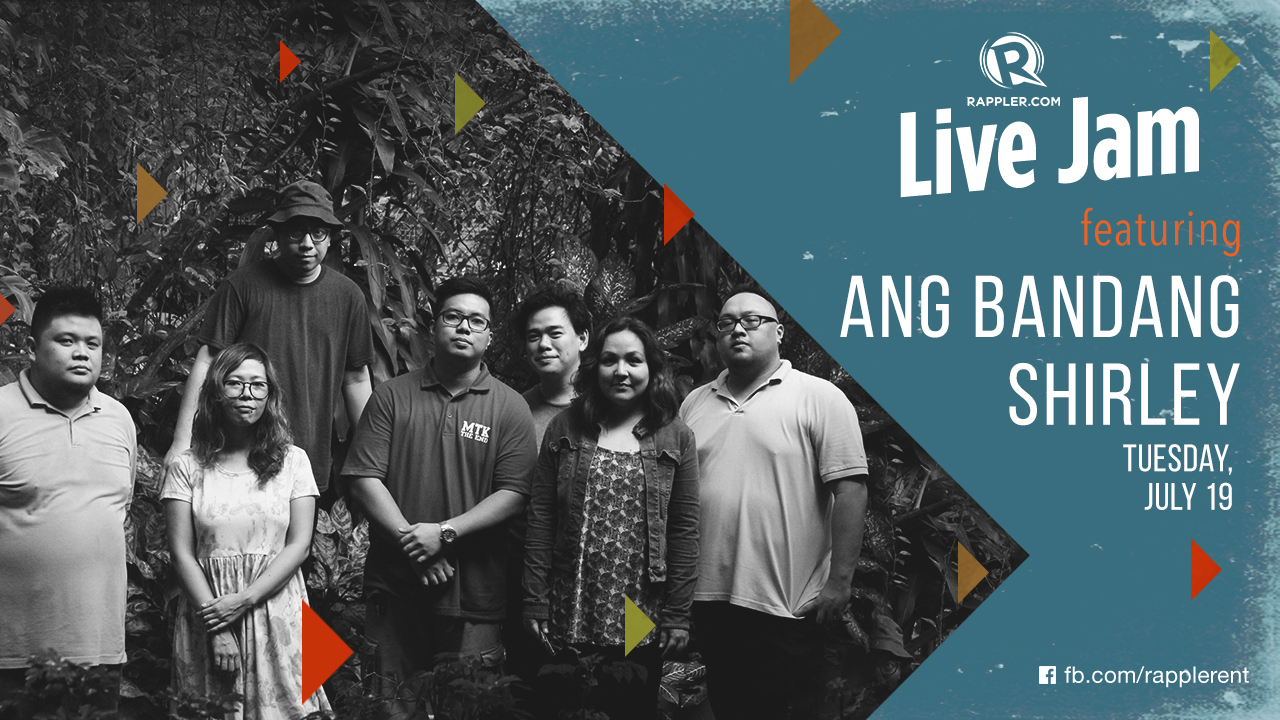 MANILA, Philippines – Somehow, the songs of Ang Bandang Shirley always manage to cut through your core and make you feel fragile – in Filipino: nakakawasak. With songs like "'Di Na Babalik" (roughly translated to "Won't Ever Return") or "Taksil" ("Traitor") named as such, you can see why.
The seven-piece indie pop-rock band is composed of Owel Alvero, Selena Salang, Ean Aguila, Joe Fontanilla, Zig Rabara, Kathy Gener, and Enzo Zulueta. 
As written on their Facebook page, they trace their history to "the post-kupaw indie boom of the early 2000s, wowing hipsters and naysayers alike with infinitely hummable tunes and irresistible rhythms that recall pre-irony pop-rock acts of yore."
Their tunes prompt different responses. Sometimes, you'd see actual mosh pits in a gig venue such as Route 196. Then in other circumstances, you'd see shoegazers happily soaking in the ear candy. Such can be said to be the sublime appeal of Ang Bandang Shirley.
Nakauwi Na
Tama Na Ang Drama
Di Na Babalik
Taksil
Umaapaw
Karamay
– Rappler.com