Moonstar88 is set to rock Rappler HQ live! Tune in here to watch them perform and answer questions from their fans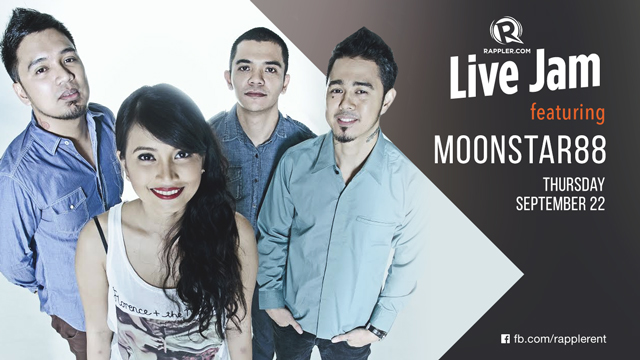 MANILA, Philippines – Moonstar88 has been a constant in the OPM scene since they began in 1999, and it's no wonder – their catchy tunes about love and heartbreak have become classics.
Today, Moonstar88 and its current band members – Maychelle Baay, Herbert Hernandez, Paolo Bernaldo, and Bon Sundiang are still going strong.
After releasing their album This Year in 2012, the band has recently released a new single, "Sana Mali," and are gearing up for more.
Join us as we catch up with Moonstar88 and listen to their hits live at Rappler HQ on Thursday, September 22. Bookmark this page or head over to fb.com/rapplerent to watch! – Rappler.com