In the video, the pop star pays tribute to the victims of the Manchester attack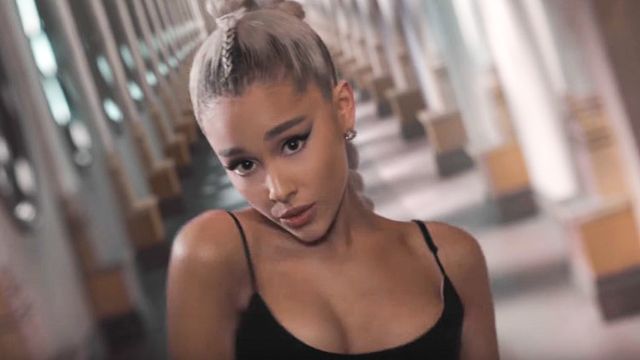 MANILA, Philippines – Ariana Grande has debuted her first new single after her 4-month social media hiatus! (READ: Ariana Grande teases new music for April 2018)
"No Tears Left to Cry" dropped on Friday, April 20, along with a trippy music video that features Ariana walking and dancing on walls and ceilings.
At the end of the video, a bee flies towards the camera, a tribute to Manchester City, where 23 people were killed after Ariana's May 2017 concert at the Manchester Arena. The worker bee is one of Manchester's symbols. (WATCH: Touching performances at Ariana Grande's Manchester concert)
The pop star also debuted a new look: a platinum blonde low pony, in contrast to her signature warm-toned high ponytail.
Ariana's new song was produced by Max Martin, while its corresponding music video was directed by Dave Meyers. – Rappler.com