The 7-member group will hold a concert for their Filipino fans on Sunday, November 11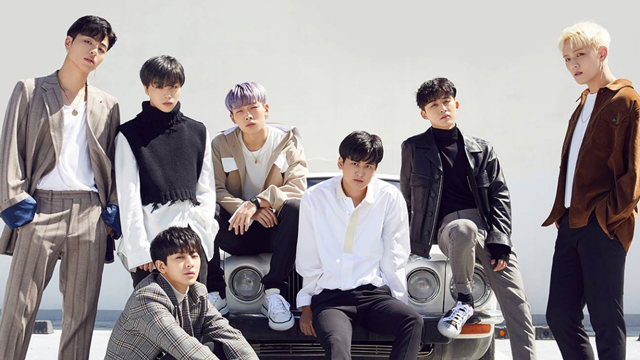 MANILA, Philippines – We can't wait to hear Korean pop group iKON say "Long Time No See" on Sunday, November 11, when they hold their first Manila concert at the Mall of Asia Arena.
The 7-member group composed of B.I (Kim Han-bin), Jay (Kim Jin-hwan), Song (Song Yun-hyeong), Bobby (Kim Ji-won), DK (Kim Dong-hyuk), Ju-ne (Koo Jun-hoe), and Chan (Jung Chan-woo) will finally meet their Filipino fans, many of whom have probably followed the boys' journey since reality survival program WIN: Who is Next.
The name iKON is a play on the words "icon" and "Korea," as the group's label YG Entertainment hopes iKON will be an icon representing Korea.
Before their November 11 concert, here are 7 things you need to know about iKON:
1. Survival shows
iKON members went through a lot, participating in not one but two reality survival programs before making their debut.
In 2013, B.I, Jay, Song, Bobby, DK, and Ju-ne comprised Team B and competed against Team A in WIN: Who is Next. Team A won and later debuted as WINNER. A year later, the 6 boys survived another reality show, Mix & Match, after which they were officially announced as iKON together with a new member, Chan.
iKON finally made their debut in 2015 with the studio album Welcome Back, which includes their hit song "My Type." The group went on to win multiple rookie awards by year-end.
2. Working on own music
Members B.I and Bobby have been involved in making iKON's songs since their 2015 debut album up until their latest 2018 release, New Kids: The Final. And get this: according to B.I, the leader of the group, he's never dated in real life and only uses his imagination when writing their songs. His muse? Actress Kim Ji-won of Descendants of the Sun and Fight My Way fame!
3. Show Me The Money
B.I and Bobby, who are the rappers of the group, both joined the third season of rap competition Show Me The Money. Bobby went on to win the competition. Click here to watch B.I and Bobby's performances.
Meanwhile, here's "Anthem," a song from Welcome Back featuring the two rappers:
4. Epic live performances
In less than 3 years since their debut, iKON has already released two full albums, a 3-part album series, and other non-album singles such as "#WYD" and "Rubber Band." The group is known for their epic live performances, with stage presence that can pump up any crowd.
Watch them perform during the 2016 Melon Music Awards:
5. Dance group
iKON comes up with amazing choreographies for their songs, and you only need to watch their practice videos to see their dance skills. Our favorites: "Bling Bling," "Rubber Band," and "Killing Me."
6. "Love Scenario"
Did you know the group's hit song "Love Scenario" almost didn't see the light of day? Apparently, YG Entertainment's Yang Hyun-suk criticized the song at first but ended up liking it eventually. The song has since become so popular in South Korea, especially among school kids.
7. iKON beyond the stage
Beyond the performances, iKON fans (called iKONICs) love the members for their personalities offstage. Have you seen their hilarious "Doomba Doomba" a cappella performances yet? How about their very own reality show, iKON TV? Or this very fun and loud carpool karaoke?
There's more to love about iKON, and we'll hopefully see more of that on Sunday!
Catch iKON's Manila concert, powered by YG Entertainment, Live Nation Korea, PLDT Home Wifi, and PULP Live World.
For more information on ticketing and show details, visit Pulp's official website. – Rappler.com