The singer-songwriter marks her milestone with an anniversary concert on March 11
MANILA, Philippines – By now, anyone with ears knows who Barbie Almalbis is. The singer-songwriter burst onto the scene in the '90s at a time when female-fronted acts were stealing the spotlight. 
Starting out with the band Hungry Young Poets, later fronting Barbie's Cradle, and eventually going solo, she would become known for hits such as "Torpe," "Firewoman," "Dear Paul," "Tabing Ilog," "Just a Smile," and "High."
Twenty-five years later, Barbie has shown no signs of slowing down. In 2021, she released a new album, Scenes from the Inside, a reflection of her life over the course of the COVID-19 pandemic. On February 21, she came out with another new record, Tower Sessions Live, a live album presenting new arrangements of her greatest hits.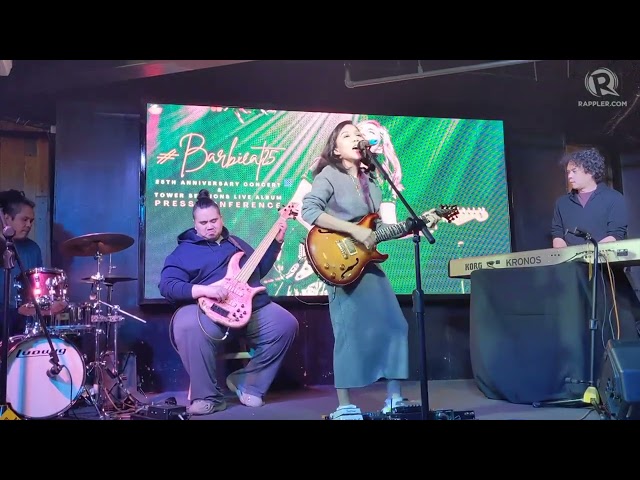 Her more recent work presents a more grown-up sound, which Barbie said is a product of her evolution as a musician.
"I guess when you're a young songwriter…you start to learn – you got your guitar – you start to learn your first few chords. G, C, D…so you only have a few chords, right? Those are the only chords you know, so you write a song using those simple chords," she said in a mix of English and Tagalog. 
"If you listen to the Hungry Young Poets album, they're more simple. As you get older, the more exposure you have, the more knowledge you have, you're able to use it in your songs," she said.
That's not to say that she doesn't appreciate her earlier work.
"There's also something beautiful about the simplicity of it. So, even nowadays, it's something that I'm trying to…kind of like swinging back.… It's not always just like going from simple to something more complex but also finding out what works, what moves you, and for me, that journey has been going back to the simple things," she said.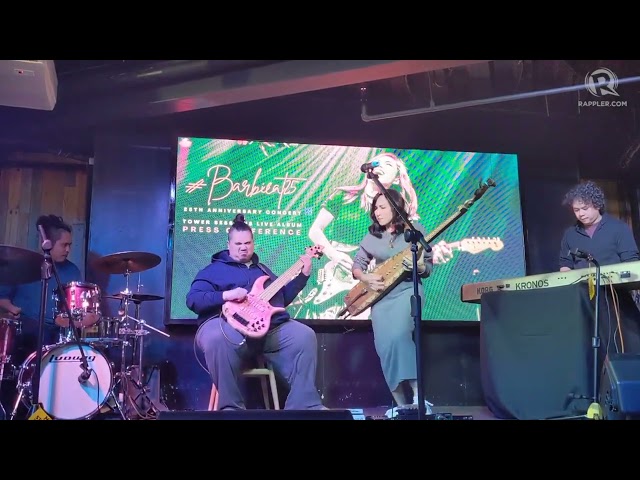 At this stage in her career, Barbie only wants to keep evolving, learning, and looking at new ways to make music.
"My dream is really just to be able to continue playing music," she said. 
"Music is so exciting, there's so much, like, especially today, there are so many amazing artists that are inspiring, and every time I am able to write a song, it's really a lot of fun," she said.
"I never think I'm done with this, I've contributed enough. I'm really here for the ride. I'm really here just having fun, and I'm just grateful for the support that allows me to be able to still do this," she said, thanking her band for helping her add a new flavor to her music.
Of today's crop of musicians, Barbie said she really enjoys the music of Zild (who happens to be her godson), Clara Benin, Ena Mori, I Belong to the Zoo, and Munimuni, among others.
"It's such a wonderful time to be an OPM fan nowadays," she said.
The release of Tower Sessions Live is a prelude to Barbie's milestone celebration, a mini-festival called Firewoman: 25 Years of Barbie Almalbis. 
The show will see her reunite with her HYP and Barbie's Cradle bandmates onstage for the first time in years, and will also feature sets from acts including Sandwich, Clara, Urbandub's Gabby Alipe, I Belong to the Zoo, Kai del Rio, and Bird.
Firewoman is happening on March 11 at 123 Block, Mandala Park. Tickets are available on TicketMelon. – Rappler.com