The piano ballad is the second single off their upcoming sophomore album
Ben&Ben gave a timely reminder to slow down and check in on oneself in the tender piano ballad, "Magpahinga."
"It's a song that reminds us to check up on ourselves and address our own inner struggles," lead vocalist and guitarist Paolo Benjamin said in a statement.
"But also, it is a song that aims to accompany the listener, and remind them that in those moments of hardship, they are not alone," he said.
The song was written by Paolo and co-vocalist and guitarist Miguel Benjamin and produced by JP Verona. It was recorded in the house where the band currently lives, which had the baby grand piano used by keyboardist Patricia Lasaten in the song.
"The piano helped give the song a nostalgic texture, magnified further by Pat's emotional performance. The sound design elements were added in by our lead guitarist Poch, using a unique instrument called a Seaboard. These bass and pad sounds definitely helped widen the soundscape and set it apart from our past 'stripped-down' releases," explained percussionist Andrew de Pano.
"We wanted to make sure that above all else, the message of the song stands out," Miguel added. "The piano, violin, and pads are all present to reinforce the melody and support the emotion that the lyrics holds. We hope that the listener feels the song as much as if it were their own experience."
"Magpahinga" is the second single off the band's upcoming album, and was released just a week after their previous single, 'Upuan.'"
Listen to "Magpahinga" here: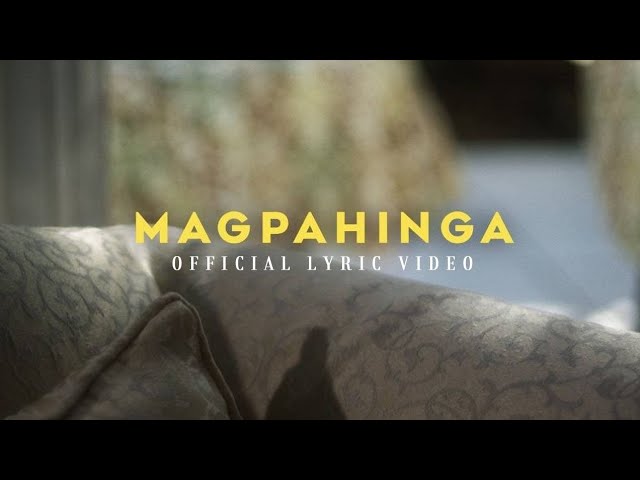 – Rappler.com