What do you think of Bright's version of the song?
Bright Vachirawit's much-hyped OPM recording is out, and it's a song that many fans already knew was coming: the Eraserheads classic "With A Smile."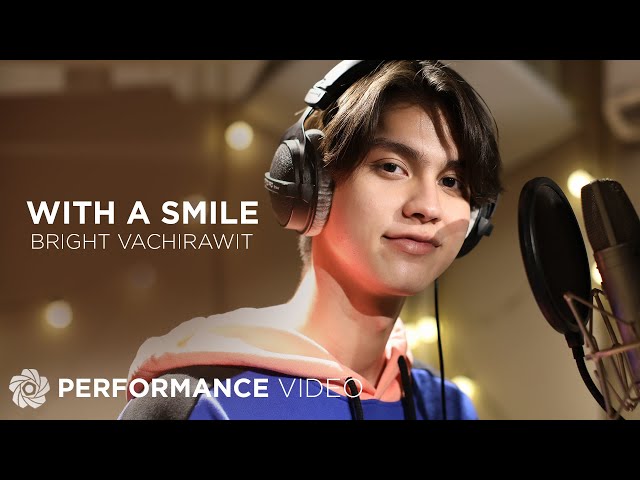 Bright's recording was released on Friday, July 31, on YouTube. It's a timely song choice – the song reassures listeners (in this case, Bright's fans), that "you'll get by with a smile."
The song will be the official theme song of the Philippine version of (Still) 2gether: the series, the upcoming sequel to the BL series that shot Bright to stardom, 2gether: the series.
In 2gether, Bright played Sarawat, a moody college student who agrees to fake a relationship with his schoolmate Tine to help him shake off an unwanted suitor. As BL shows go, the two eventually fall in love for real.
Bright, who is pursuing a music career on the back of his recent fame, also recorded two songs for the 2gether OST: "Kan Goo" and "OK I thought of it myself, right?"
(Still) 2gether: the series will premiere on August 14, airing simultaneously in Thailand and in the Philippines (with a Tagalog dub) through iWant. – Rappler.com