The singer is remembered for hits like 'Sayang' and 'Nakaw na Pag-ibig'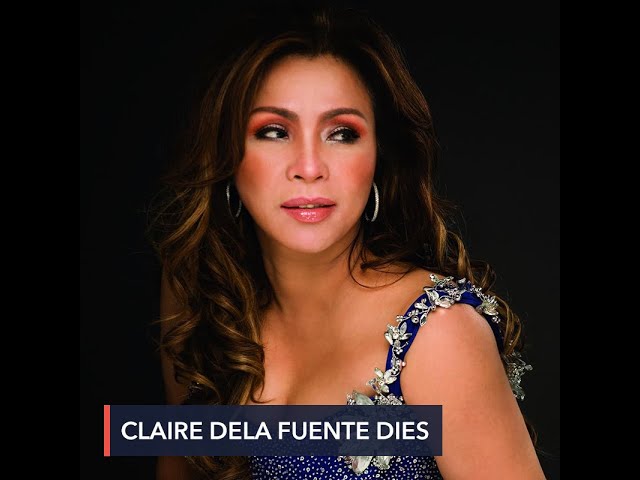 Singer Claire dela Fuente died on Tuesday, March 30 at 63, roughly a week after she tested positive for COVID-19.
Her death was confirmed to ABS-CBN by her son, Gigo de Guzman. Gigo, speaking to MJ Felipe, said his mother suffered a cardiac arrest. She had tested positive for COVID-19 the week prior.
Her son said Claire had been diagnosed with anxiety, hypertension, and diabetes in the past. "In her sleep, her heart gave out," said Gigo, who disclosed that he had also tested positive for COVID-19 but is asymptomatic.
Claire, known as "Asia's sweetest voice" and "the Karen Carpenter of the Philippines," first came into the OPM scene in the 70s, when she joined and won a singing competition as a college student. Her win caught the attention of composer George Canseco, who got Claire to sing the iconic Hope cigarettes jingle.
She went on to record several hit albums and singles, including the song "Sayang" and "Nakaw na Pag-ibig." She also became one of the "jukebox queens," alongside Imelda Papin and Eva Eugenio.
Aside from her music, Claire was also known for running several businesses, including the popular seafood restaurant chain named after her. – Rappler.com