From befriending your seat mate to starting a loud fan chant, the best concert memories are made in the GenAd section
For every music fan, nothing beats the feeling of hearing your favorite artists perform live.
From entering an arena full of fellow fans who share the same palpable excitement as yours, to finally singing along to your favorite songs (even to the point of crying while screaming the lyrics because the ~feels~ are just too much) and professing your love and appreciation for the artists – it's a magical moment that you really fully can't capture in words.
It's a cathartic experience that not everyone has the privilege of experiencing. And most fans recognize this; that's why they make sure that they make the most out of their concert experience no matter what section they are in in an arena.
Sure, VIP sections give you clearer and closer views of the artists and even additional perks such as soundcheck access or backstage passes. But concert-goers know that even far-away sections like general audience seats can still provide you with a special concert memory, too.
We've rounded up from our readers some memorable concert experiences from the General Admission section. Can you relate with these?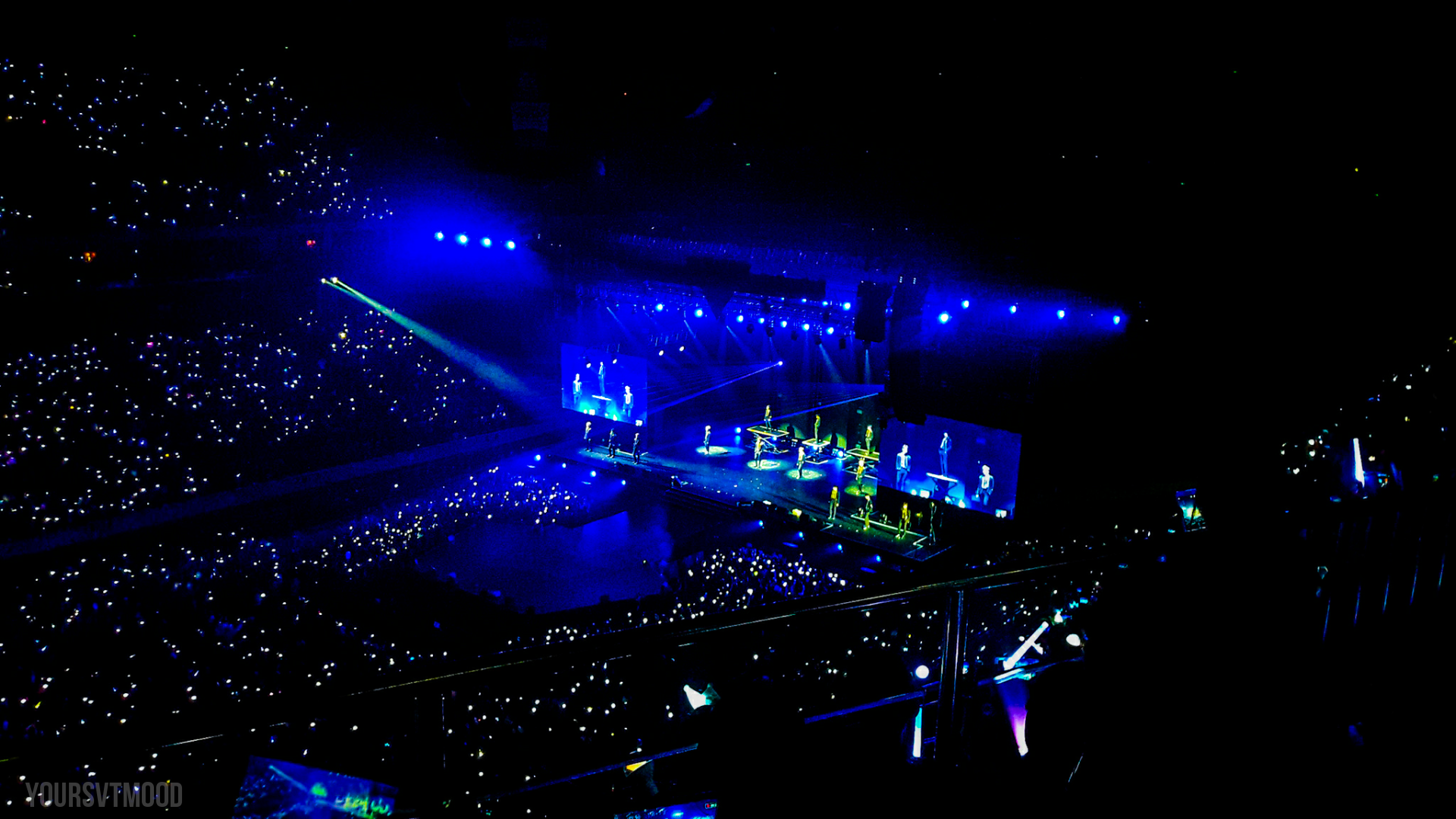 Vi, a 22-year-old student, shared that the past two concerts she's attended were "magical" even if she was only in the GenAd section for both.
"You can see not just the group performing but also the fans who are cheering them. You can feel everything from this seat, the energy that the fans give to the group, and the group reciprocating the energy as well. The General Admission section gives you a view of the entirety of the concert," she told Rappler.
She shared that even in her GenAd seat, she can still feel the stage presence of SEVENTEEN during their "Ideal Cut" concert.
"There's really no bad seat, especially if you love the group performing. I'm sure that these performers are taking into account the satisfaction of all the concert-goers whether nasa pinakamalapit ka or pinaka-malayo kang upuan (you are closer or at the farthest seat in the stadium)."
She continued, "Ang pinakamahalaga naman sa isang concert (What matters most in a concert) is how much you enjoyed it."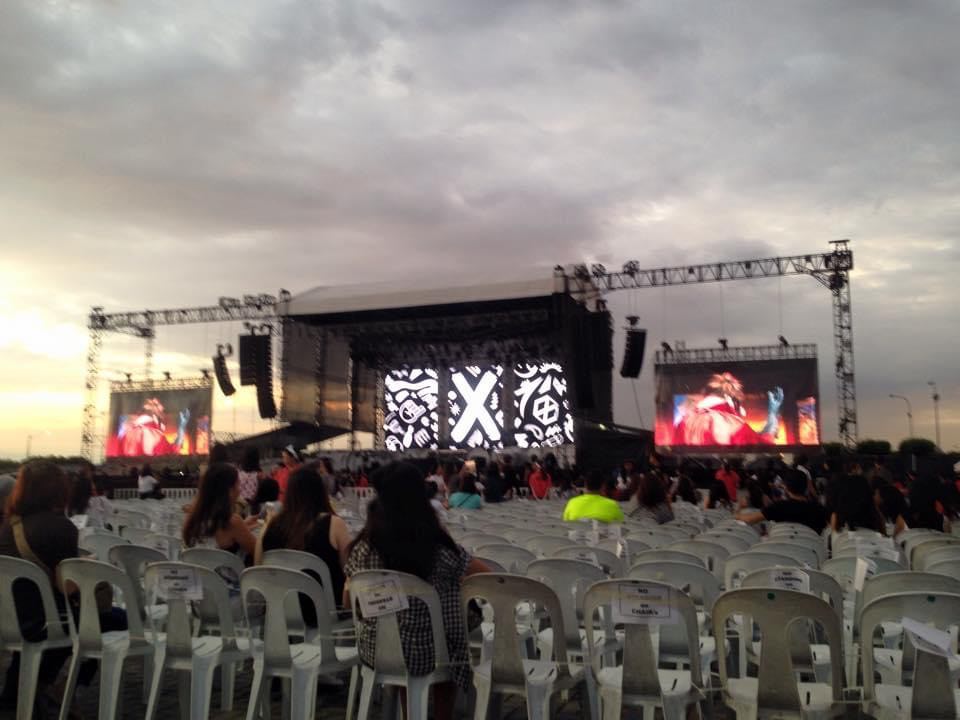 Kate, a 25-year-old marketing associate, recalled her concert experience from the "One Direction: On The Road Again Tour" in 2015.
"I was a broke college student then, so I didn't really have enough funds for a closer but more expensive seat. Plus, everything just got sold out so fast that I consider myself lucky to even secure a ticket," she said.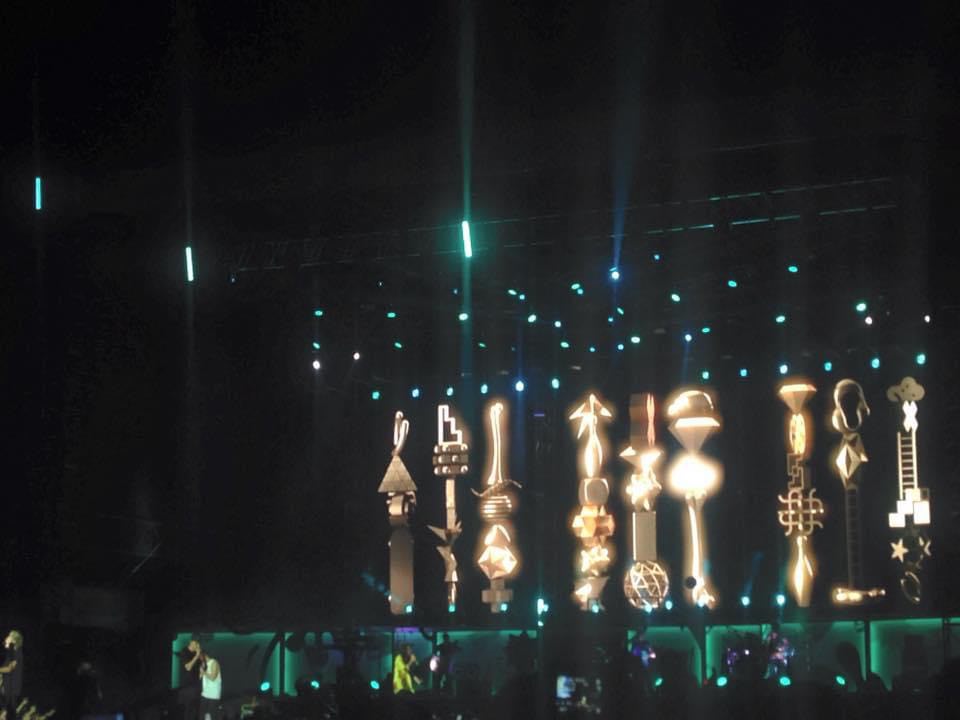 "It was held on concert grounds and open air – so unlike in arenas, the view wasn't elevated at all! And since I'm at the farthest section, I literally can't see a thing – not even a shadow or hair of any of the 1D members. Plus, it also rained, too! So I had problems listening to their spiels, and most of us in the GenAd section were just asking each other if they heard what the members said. We'll just cheer when the sections in front of us cheered."
"Honestly, it felt more like we were having a party at the back. Some of us went from crying while missing Zayn to like, singing and dancing along, even when the rain was pouring. Looking back, I was really glad that I tried my best to secure even a GenAd slot for that concert," she said.
Katrina, a 23-year-old auditor, also echoed the sentiment, saying that she didn't want to miss the chance to hear LANY live.
"Honestly, I really wanted an upper box seat, but that section sold out fast. And since I really wanted to hear them sing live, I bought a GenAd seat instead. Even when they announced that they'll be opening a second day, I stuck to my first ticket."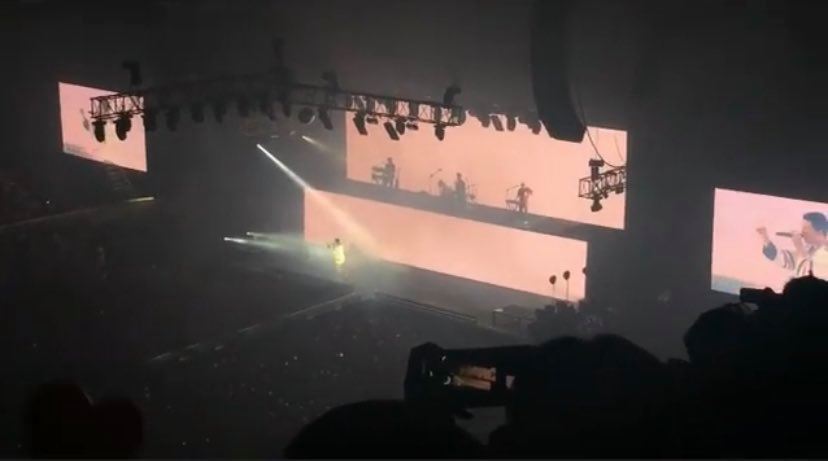 "And I was really happy with it even if it was my first time going alone in a concert. I swear, everyone in my section knew the lyrics to every song by heart. Just by the first note, everyone is already screaming because they recognize the next track. I'm not kidding, but the girl beside me even hugged me when we were both crying while Thru These Tears were playing."
"The energy there is really different. I remember that there were like two or three girls from our section who got noticed by a manager or a staff member of LANY because of how much they're having fun during the concert, so they surprised them and brought them to the VIP section instead. Surreal but that's just how active the GenAd section was."
Same goes for Twitter user candygirl, who said that she bought tickets for Josh Groban's "Bridges" tour as soon as she could just to ensure that she could be there for that concert.
Twitter user Julyo added that GenAd audiences in metal concerts are "solid" because everyone in that section is rocking along to every song.
Another Twitter user, smocars, shared that their best GenAd experience was during the IU concert because even if their screams were so loud, the soloist's voice was still audible.
Sam, a 23-year-old college student, who's been to 11 concerts – six of which were in GenAd seats – said that she doesn't really care much about which section she's in as long as she gets to attend the event.
"But yes, GenAd offers you a different experience. Usually, people in GenAd are the ones who are carefree and very energetic. Even if you're shy, mahahawa ka na lang talaga sa energy ng mga tao around you (you'll just be affected by the energy around you)," she said.
Since she's a fan of several artists, she said that she usually buys the GenAd seats to make sure that she still has funds for the concerts of her other favorite artists.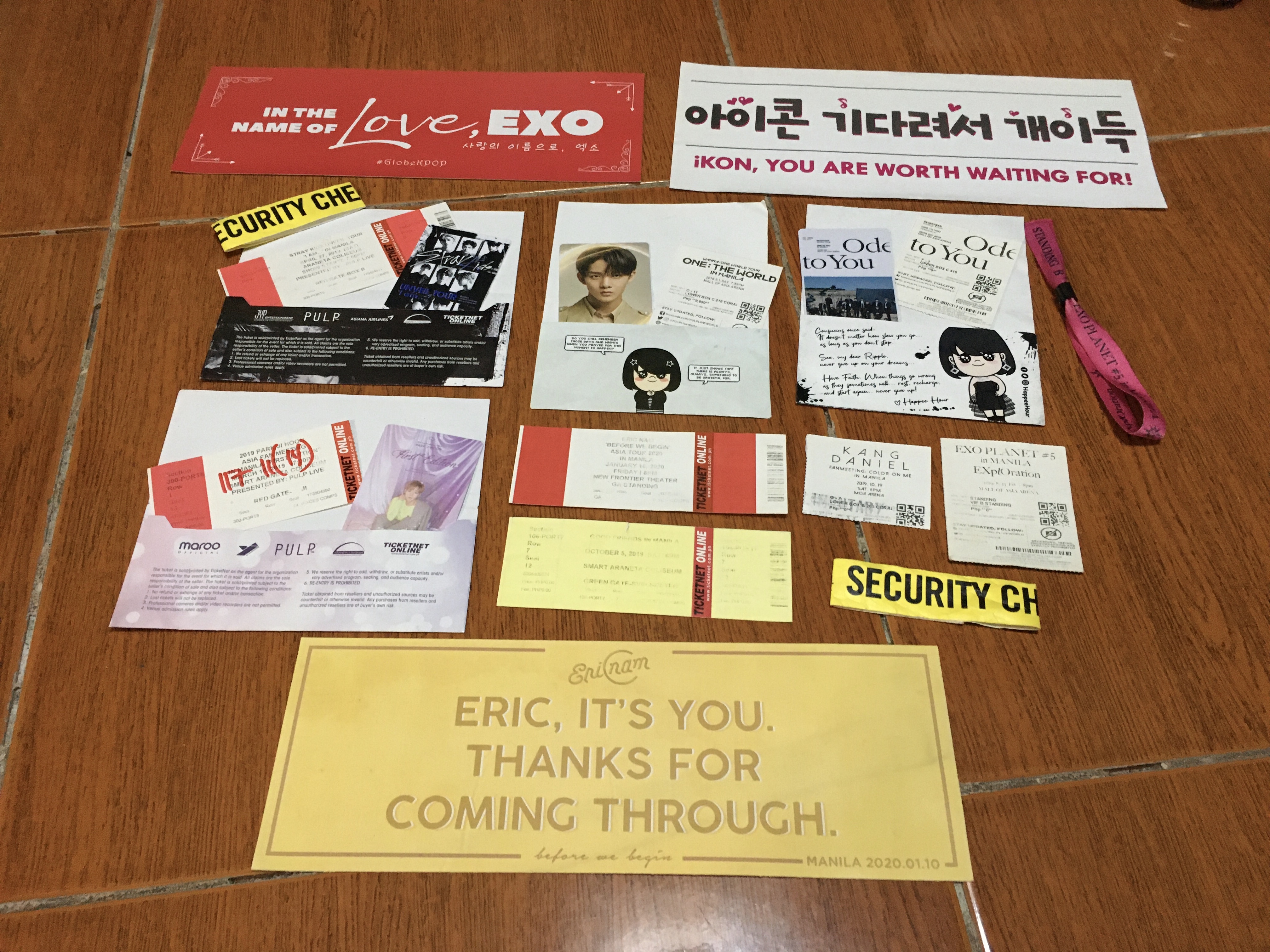 "Usually, magiging instant friend mo na lang talaga 'yung mga taong nasa katabi mo or harap at likod mo, eh (you'll become friends with those beside or in front of you). It's also the GenAd fans who usually start a chant or the infamous concert wave. The hype is just so intense that you will definitely get tired and have no voice the day after," she said.
One of her best GenAd experiences was during the "Paramore Tour Four." "I was seated in the last row for GenAd. 'Yung pinakadulo na talaga na tipong malulula ka kasi parang langgam na 'yung mga tao sa baba. (I was really in the farthest seat and the performers just looked like ants). But it was one of the best because the people around me are so hyper! Parang last concert na nila 'yon (It was like it was their last concert)," she said.
Same goes for 19-year-old college student Fionna, who had experiences in both VIP and GenAd sections for several concerts. She said that in between these sections, it's usually in the GenAd seats where she gets to make friends and interact with other concert-goers easily.
"Even if I do attend concerts alone, I end up making friends with those that are beside me in GenAd. Unlike in the VIP area, hindi ako makapag-make friends kasi usually may kasama nila (I can't really befriend them easily because they're usually in groups), or sometimes even if they're alone, they don't really interact with other people that much."
Fionna said that her GenAd experience in the Panic! At The Disco "Pray For The Wicked" concert was one of the most memorable. "It was my first time joining a successful fan project for a performance. We were all given hearts that correlate to our seats, and we were instructed to put them in front of the camera when a certain song came up, and when I saw the end result, I was just in awe," she recalled.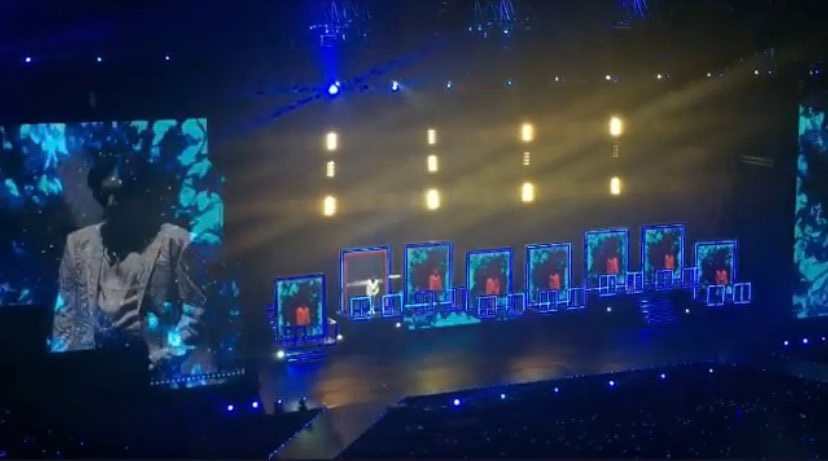 It's also the overall view of the concert that makes GenAd the best section for 24-year-old accountant Pauline.
"More than seeing the artists up close, I like to watch the whole community better – if that makes sense. You know, when a fan project becomes successful and you see the whole arena is lit up by phones or lightsticks – that's when it hits you that 'Ah, we're all here for the music.' That, one way or another, these songs helped us. And in this beautiful moment that is frozen in time, we had the chance of sharing our love for it simultaneously," she said.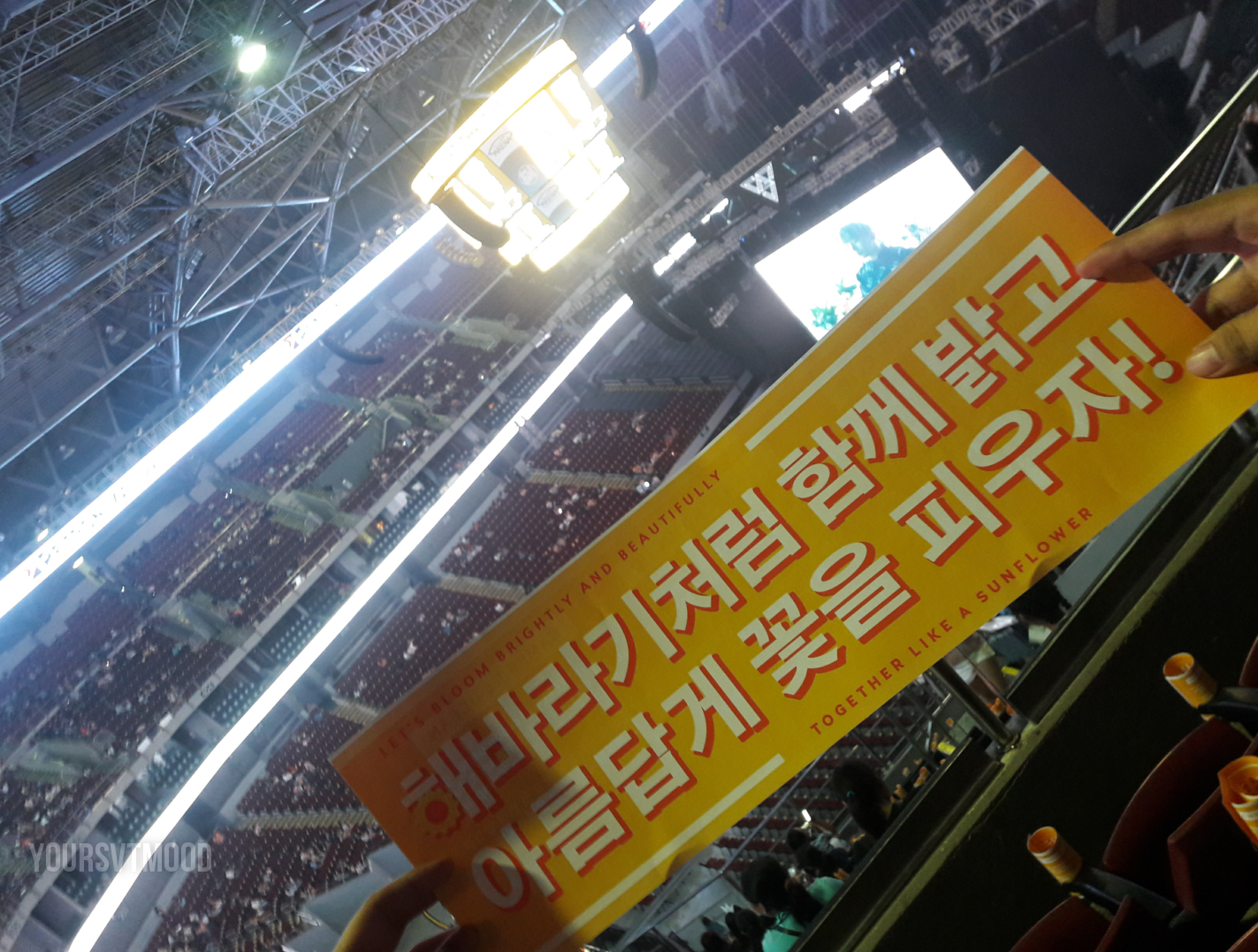 "All the sacrifices – from saving up your allowance just to buy a ticket, to camping overnight to secure a ticket, to lining up for hours during concert day – everything just becomes worth it."
"[Do] the seats matter? Not really. I just consider myself blessed to be part of the crowd because I know that not everyone is as lucky as I am. And I hope that hopefully, in the near future, everyone will be given the opportunity to attend a concert, too," she said.
Got more concert experiences to share with us? Tweet us here! – Rappler.com