The Rose's vocalist Woosung will also guest in one of James' tracks for his upcoming album 'lovescene'
MANILA, Philippines – Filipino-Australian singer James Reid was featured in "Yes," one of the songs in The Rose's latest album Heal. 
The Korean rock band released on Saturday, October 8, the 10-track album, and Filipino fans of both artists were surprised to see the collaboration. The official audio, which was uploaded on The Rose's YouTube channel, has garnered 36,000 views as of writing.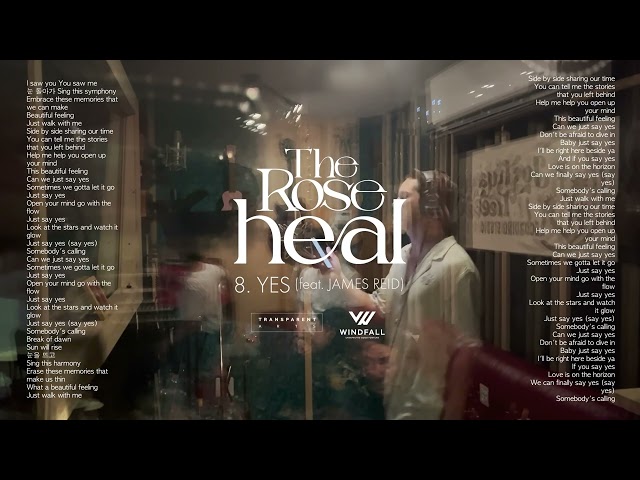 Reid also released on Saturday the track list for his upcoming album lovescene, where it showed that Woosung, The Rose's vocalist, would feature in a song titled "Hold On Tight."
"Yes" marks the first time for The Rose and Reid to work on a song, but they were seen together in July when Reid visited South Korea.
Prior to The Rose, Reid has also collaborated with several international artists including GOT7's Jay B and Taiwanese-American rapper ØZI for his single "Hello 2.0 (Legends Only)." In lovescene, American singer Destiny Rogers also featured in one of Reid's tracks – "Lie to Me."
Meanwhile, The Rose recently announced that they'll be bringing their Heal Together concert tour to Manila. The exact date and venue have yet to be announced.
Composed of Woosung, Dojoon, Hajoon, and Jaehyeong, The Rose released their mainstream single "Sorry" in August 2017. The band is known for their hits "Sorry," "She's In The Rain," and "Childhood." – Rappler.com