The two singers talk about writing 'Dodong' and 'Inday,' and what they do on days when they don't even like each other
The first time TJ Monterde admitted to KZ Tandingan that he was starting to fall for her, her reaction wasn't quite as romantic.
After years of being friends, TJ finally decided to 'fess up and send The X Factor alum a voice note, singing lines from the song "Falling in Love at a Coffee Shop."
"I think that possibly, maybe I'm falling for you. Yes, there's a chance that I've fallen quite hard over you," he sang, in a voice note via Viber.
KZ's reply was curt. "Ah, kuya, mag-didinner muna ako." (I'll just have dinner, brother.)
They would eventually end up dating, and years later, marry in an intimate ceremony in August 2020.
Their love story, which literally started with a song, has birthed at least four more. Since settling down into the rhythm of married life, the two singers have released what they now call the Wedding EP – a collection of four songs in three different Filipino languages about, well, their love story. 
The Wedding EP
"The whole EP was not even planned," the 29-year-old KZ said in a Rappler Talk Entertainment episode on August 17.
"Can't Wait To Say 'I Do,'" was a wedding song that KZ wrote during the start of the COVID-19 quarantine. When the song was released in October 2020, its music video featured footage from their Batangas wedding.
"From one song, nadagdagan ng isa (it became two). Hindi rin namin plinano (We didn't even plan) that it was going to be in Filipino," added KZ, referring to "Simula," a Filipino love song about the couple's outlook on love.
It was TJ – who's written and released songs in Bisaya before – who noticed that since they'd already written songs in English and Filipino, they ought to release a Bisaya song, too.
In early August, the same month they said "I do" under a giant tree in Batangas, the two released "Dodong" and "Inday," Bisaya songs they wrote for each other.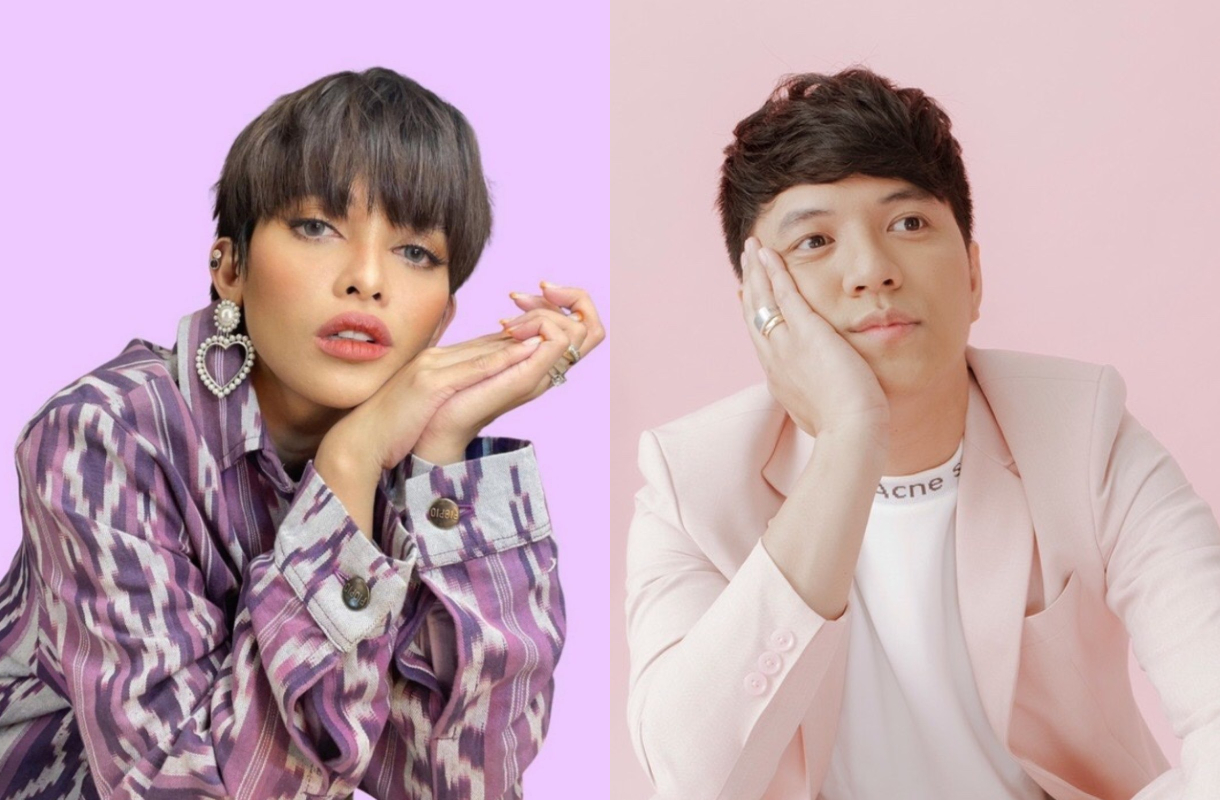 "Dodong" is actually an old song – KZ wrote and recorded it nearly two years ago, just as TJ was going through a rough patch in life. Since the lullaby was only meant for TJ's ears, said KZ, she had no qualms about pouring her heart out, doubts and insecurities included.
It's the same vulnerability that explains why it took a lot of convincing (and song writing) by TJ for KZ to finally release the song to the public.
"[I told her] don't worry. Para hindi ka matakot na lumabas siya…sino pa ba partner ni Dodong kundi si Inday? Yung concept naman ni Inday…it's a song of reassurance for my inday na naa ra ko, iyaha lang ko ug wala'y lain," explained TJ, 31.
(So she wouldn't be afraid about releasing the song…who else would be Dodong's partner but Inday? The idea behind Inday is that it's a song of reassurance for my inday, that I'll always be here, I'll always be hers, and that I won't choose anyone else.)
Saying 'I Do'
It was a singing contest in China – which catapulted KZ into the international scene – that helped make the two realize they were ready to get married.
"Noong naging kami, alam ko naman sa puso ko na if all goes well, magiging asawa ko na 'tong taong ito. Talagang na prove lang siya noong 2018, when I went to China and ang dami kong pinagdaanan na personal and ang daming reason for him to tap out. Pero 'di siya umalis, 'di niya ako iniwan. Doon ko na realize that this guy is going to be with me, and in it for the long haul," said KZ, recalling the time she competed in Singer 2018.
(When we became a couple, I knew in my heart that if all goes well, I will marry this man. But my intuition was proven right in 2018, when I went to China and I was going through so many things and there were so many reasons for him to tap out. But he didn't. That's when I realized that this guy is going to be with me, and was in it for the long haul.)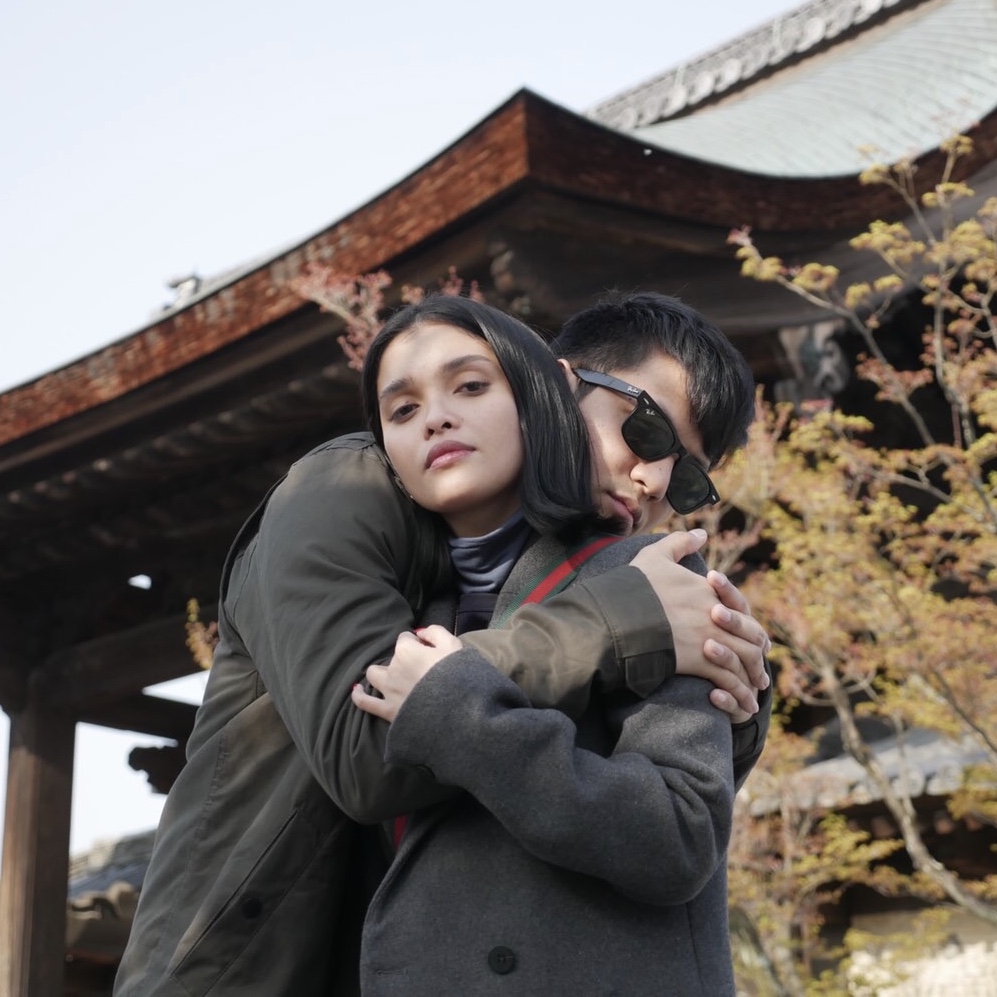 "Dati kasi naiisip ko, if I had a choice, magpropropose ako early para mas maaga kami ikakasal. Pero feeling ko there are things she should do on her own first…. We're gonna flourish for sure and thrive together pero meron talagang mga bagay na wala ako, siya muna. But when China came, it was a big break for KZ.… Doon ko nasabi na parang 'yun na 'yun, yung ang sign," added TJ.
(If I had a choice, I would've asked her to marry me early so we'd get married right away. But I always felt that there were things she should do on her own first…. We're gonna flourish for sure and thrive together but there really are some things that don't involve me, that are only about her. But when China came, it was a big break for KZ.… I realized that it was a sign, that was the sign I was waiting for.)
It was during a fan meet-and-greet in Davao, where KZ's family hails from, where TJ did his own meet-and-greet with KZ's dad, to formally ask permission before he proposed.
Despite delays and uncertainty during the 2020 lockdown, KZ and TJ exchanged vows at Batangas in August that year. While KZ's family couldn't make it in person because of the pandemic, it was their mentor, singer Martin Nievera – the reason why they met in the first place – who walked her down the aisle.
Lessons from Dodong and Inday
As magical as love appears in their songs and their music videos, TJ will be the first to tell you that it hasn't been an easy journey.
"It's not everyday that you're gonna like your partner, it's not rainbows and butterflies all the time. There will be times when you don't like each other," said TJ.
For the two, that means ignoring each other most of the time – until it's time to order food or coffee via delivery, that is. For the two, love also means knowing each other's Starbucks drink by heart, even when they can't stand each other.
"Love is a choice. It's a commitment, hindi siya puro (it's not just about) feelings lang. Every time you falter, 'pag yung dulo ay natatanaw, balik sa simula (if the future is hard to see, go back to where it began). 'Pag hindi nagiging (If things aren't looking) okay, forgive each other, understand each other, start over again," said TJ.
For KZ, who spent all her life single before she met TJ, loving someone also means leaving love for yourself.
"You can't give from an empty cup. Ngayon single ka pa, i-celebrate mo yung pagka-single mo. And yung love na gusto mo i-share sa ibang tao, i-redirect mo muna yun towards yourself. Love yourself so much na 'di mo na siya ma-contain, pwede mo na siya i-share sa ibang tao," she said.
(If you're single, celebrate your being single. Redirect the love you want to share with other people towards yourself. Love yourself so much that you can't contain it, so you'll be ready to share it with someone else."
"If you're single, celebrate your singlehood. You're single for reason. Build yourself. Focus your energy on building your future, reaching for your dreams. Because when love thinks you're ready, dadating lang siya nang 'di mo inaasahan. 'Pag dumating yan, kahit anong gawin mo pang pang-iwas, 'di ka na maka-iwas," she added.
(When love thinks you're ready, it'll come when you least expect it. And when it does, you won't be able to ignore it, no matter how hard you try.) – Rappler.com
"Dodong," "Inday," and the rest of the Wedding EP are available across all streaming platforms.