'Ladies, begin your sun salutations'
Lorde burns the sage, clears the crystals, and pokes fun at all of it in her new song "Mood Ring," released on Wednesday, August 18, a few days ahead of her Solar Power album drop.
In the song and the accompanying music video, Lorde sings about wellness culture and New Age spirituality with a refrain that goes: "Ladies, begin your sun salutations/ transcendental in your meditations/ love and light/ you can burn sage and I'll cleanse the crystals/ we can get high but only if the wind blows/ just right."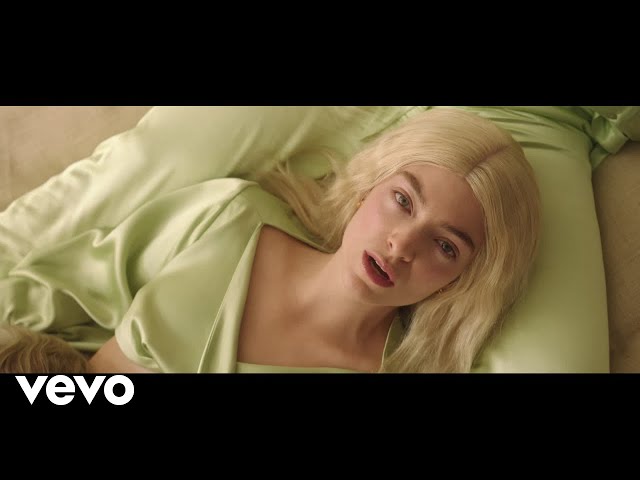 In the video, Lorde looks elfin in a blonde wig (which some believe is a reference to the queen of pseudo-wellness, Gwyneth Paltrow aka Goop) as she is surrounded by other women in what appears to be a very Instagrammable wellness retreat.
"It was really interesting distilling some thoughts on wellness culture and the search for spiritual meaning in our modern world into a three-minute pop song. The kind of challenge she likes best!" Lorde said in an August 18 newsletter to fans.
"Part of why this album was so FUN to make was that I got to explore these tropes of people seeking wellness, enlightenment, or even utopia," she said.
Referring to the persona in "Mood Ring," she said: "It goes without saying I feel tons of empathy for this character. It was never my intention to fully flame her, although I don't let her off the hook. We're living through wild times, and it's tough to begrudge anyone the methods they employ to feel sane, questionable though they may be."
She admitted to "dipping into" the culture herself "when I just need to believe something in a moment to feel good or clear."
"Maybe you recognize elements of this character in yourself – I certainly sprinkled some things in that came straight from my life," she said.
Interestingly enough, she shared that shooting the video was so relaxing, and made her feel like she had a spa day.
"Mood Ring" is the third single off Lorde's upcoming sophomore album Solar Power, set to be released on August 20.
Listen to "Mood Ring" here:
– Rappler.com