The pop star posts cover art for something called 'Solar Power'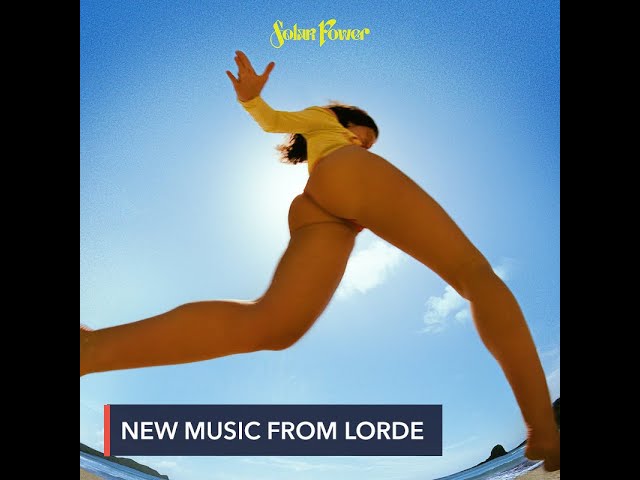 After a years-long wait, Lorde fans finally have new music to look forward to again.
The New Zealand singer-songwriter shared a teaser on her website on June 8, posting what appears to be art for new material with the title "Solar Power" and an image of Lorde walking across a beach.
"Arriving in 2021…Patience is a virtue," the teaser said, without revealing anything else. It isn't clear from the teaser what exactly "Solar Power" will be – though some media are referring to it as a single.
Whatever it is, Solar Power will be the first release from Lorde since her 2017 masterwork Melodrama. After taking the album on tour in 2018, Lorde has stayed mostly under the radar, with her only other release since being a photo book documenting her travels to Antartica in 2019.
In December 2019, while grieving over the death of her dog Pearl, she began returning to the studio again "just for something to do," and then started collaborating with musician and producer Jack Antonoff.
Later on, she hinted at releasing new music in exchange for eligible New Zealand fans to register to vote. – Rappler.com