Who needs to binge on fictional dramas when we've got the music industry?
Listening to songs can get pretty cathartic. But making one is an entirely different story.
Over the years, some of the world's biggest musicians have gotten into public spats. Those who were once part of the same group become rivals after a publicized fallout; those who have previously teamed up for collaborations start exchanging diss tracks – the music industry can definitely get nasty.
Here, we've rounded up three of the biggest music feuds in recent years:
Nicki Minaj and Cardi B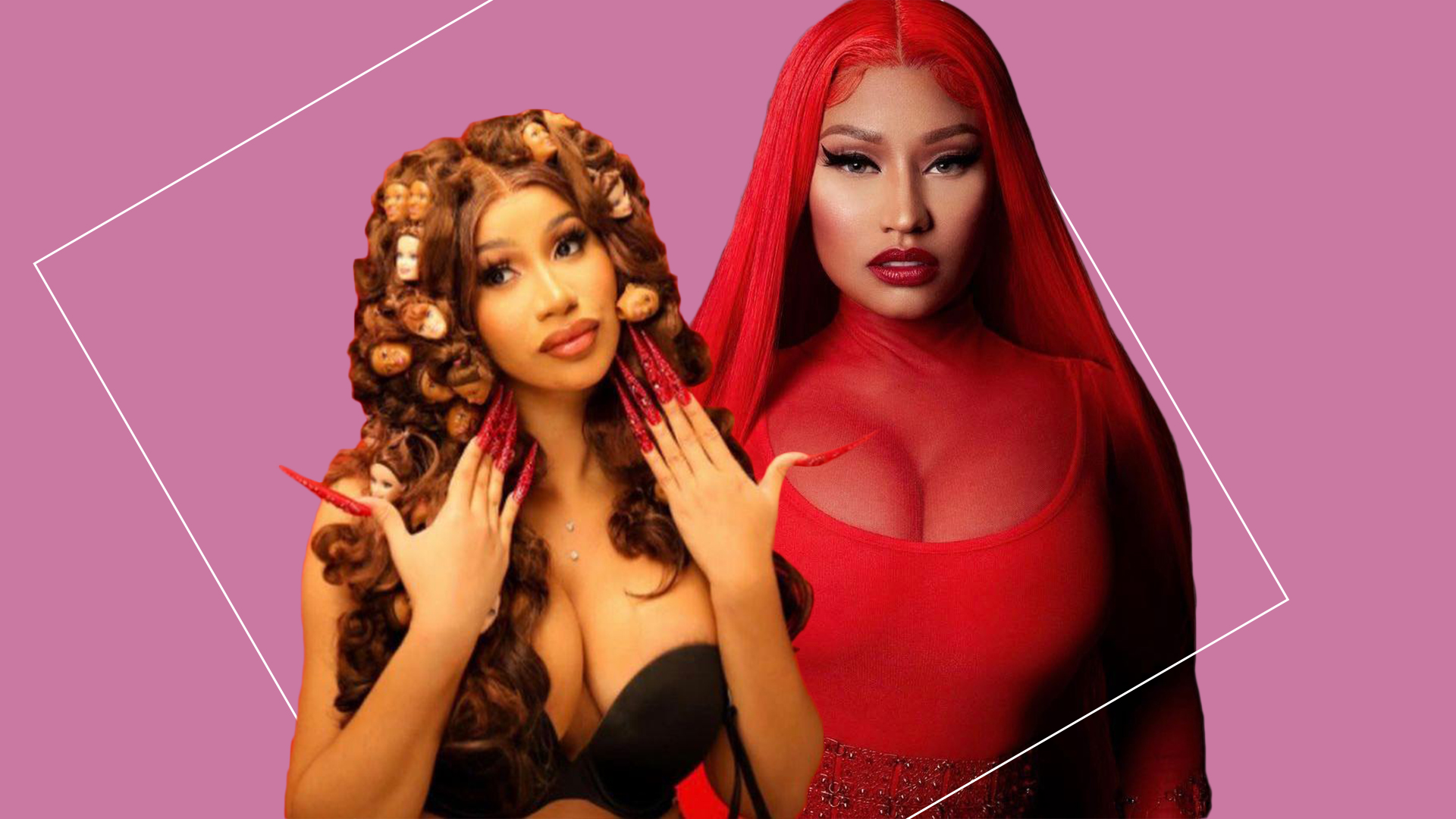 The two female rappers have been pitted against each other as early as 2017. Fans have speculated that Nicki Minaj and Cardi B have aimed at each other on diss tracks, but neither woman has confirmed their alleged beef, even occasionally denying that there's tension between them. The two even appeared together on Migos' song "MotorSport," which was released in December 2017.
In May 2018, Cardi B said in a Howard Stern interview that she is not "feuding with anybody." "[They're] just so thirsty to put women in hip-hop — not just women in hip-hop, like colored women — against each other. I don't understand why they do that and why they want to do that," she was quoted as saying, according to Billboard.
Things went downhill when the two were reportedly caught in a physical altercation in September 2018 during a New York Fashion Week event. Cosmopolitan even obtained a video of Cardi B, flanked by security guards, removing her shoes and throwing them reportedly in the direction of Nicki Minaj.
After the scuffle, Cardi B then took to Instagram to publish a statement. While she did not mention Nicki Minaj, it implied that the other rapper was "making comments" about Cardi B's abilities as a mother.
Nicki Minaj then spoke up about the incident, saying that it was "mortifying" and "humiliating." She then addressed Cardi B's claims and insisted that she "would never talk about anyone's child or parenting."
Jesy Nelson and Little Mix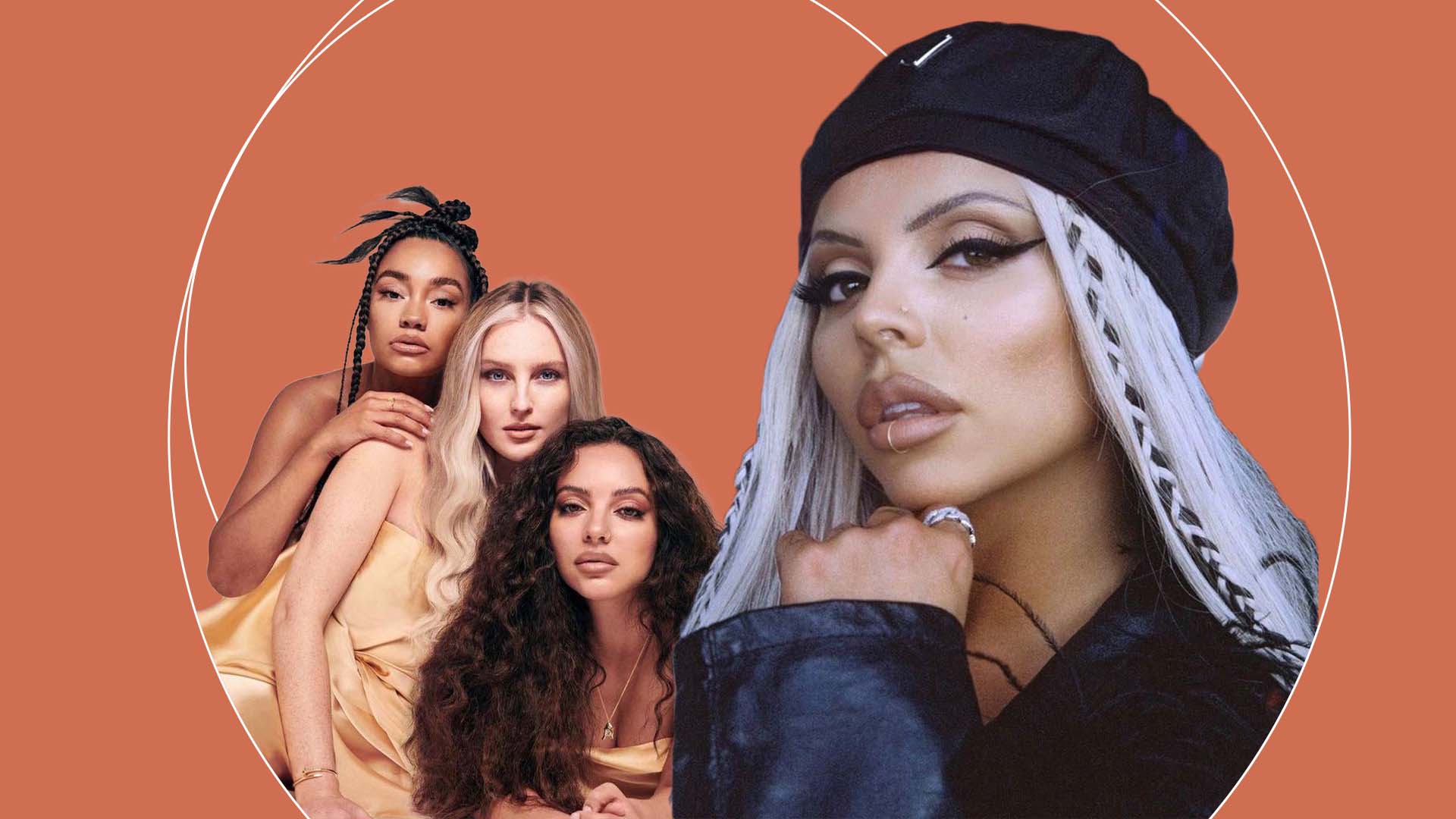 Band fallouts can be heartbreaking, both for artists and the fans.
Jesy Nelson announced in December 2020 that she was leaving the four-piece girl group Little Mix after being in the band for nine years. She said that "being in the band has really taken a toll on [her] mental health," and that she finds the "constant pressure of being in a girl group and living up to expectations very hard."
Following her announcement, the rest of the members – Perrie Edwards, Leigh-Anne Pinnock, and Jade Thirlwall – publicly supported Nelson's decision, but said that they will continue making music as a trio.
In separate interviews, Nelson has opened up about her departure from Little Mix, saying that she's content and happier than ever. She also admitted that she hasn't talked to her former members since she left the group, but she still "[loves] them to pieces."
For a time, fans thought that all was well between Nelson and the Little Mix members. It wasn't until Nelson made her debut as a solo artist with her first single "Boyz," featuring Nicki Minaj, that fans realized that not everything was as it seems.
After releasing the video for "Boyz," Nelson was accused of "blackfishing." Nelson has since responded to the criticism. "I love Black culture. I love Black music. That's all I know, it's what I grew up on…. I'm very aware that I'm a white British woman; I've never said that I wasn't," she told Vulture.
Following the backlash on Nelson's single, eagle-eyed fans noticed that the Little Mix members had unfollowed Nelson on Instagram.
Minaj (yes, she's involved in another squabble, again) then went on an Instagram Live to defend the British singer from the accusations, and even alluded that Nelson's former bandmates were jealous of her solo career.
"Stop trying to hurt people and kill people's lives and careers, this is the way people feed their families. Stop – if you want a solo career, baby girl, just say that. Only jealous people do things like this," Minaj said.
Nelson also went on to say that a member of the band had raised the "blackfishing" issue to her, before she left the group in December.
"It's just hard for me because I was in a group with two women of color for nine years," Nelson said, "and it was never brought up to me until the last music video, when she messaged me and said 'Jesy, I just want to make you aware.'"
While both Minaj and Nelson did not name the Little Mix member they're referring to during the Instagram Live, Minaj took to Twitter to condemn Pinnock, even calling her "JeLeigh," for trying to "get a bunch of people to bully" Nelson.
In a video obtained by Mirror, Pinnock addressed the issue during her birthday party on October 16. "I'm 30 years old, I know my character, you know my character, anyone that meets me knows my character. That's all I care about," she said.
Taylor Swift and Scooter Braun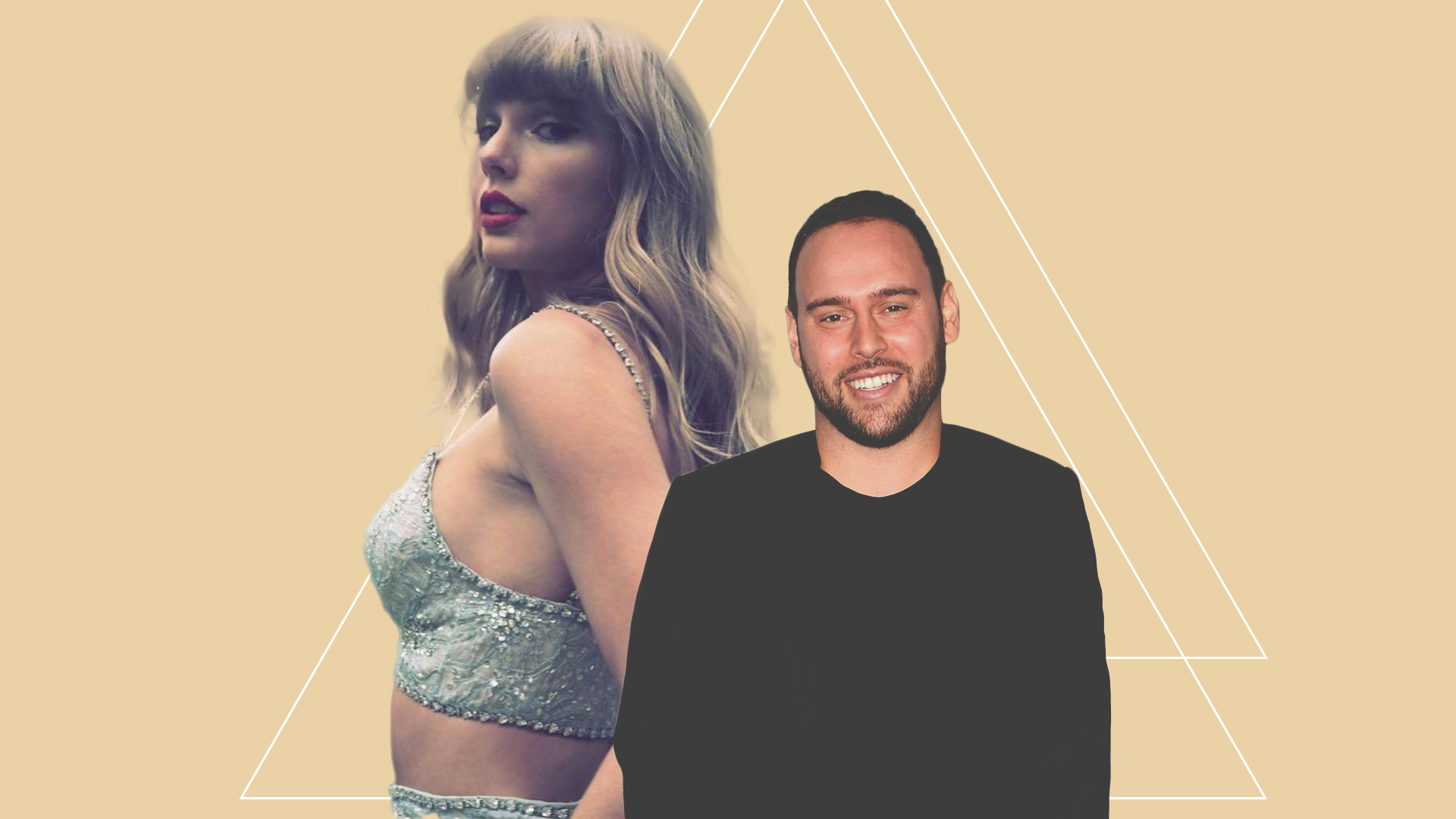 Taylor Swift has been involved in a back-and-forth drama with her former label Big Machine Records' executives Scott Borchetta and Scooter Braun.
In November 2018, Swift announced that she found a "new home" at Republic Records and Universal Music Group, leaving behind Big Machine Records – her home label since 2006.
In her Instagram post, she thanked Borchetta for believing in her and "guiding [her] through over a decade of work." "It's also incredibly exciting to know that I'll own all of my master recordings that I make from now on," she also said then.
Drama began when it was revealed that Scooter had acquired Big Machine Records – including the rights to Swift's entire catalogue, from 2006's Taylor Swift to 2017's Reputation. In a lengthy Tumblr post, Swift said that the sale to Scooter was her "worst-case scenario."
"Never in my worst nightmares did I imagine the buyer would be Scooter. Any time Scott Borchetta has heard the words 'Scooter Braun' escape my lips, it was when I was either crying or trying not to. He knew what he was doing; they both did. Controlling a woman who didn't want to be associated with them. In perpetuity. That means forever," Swift wrote.
Since then, it has been a battle of he-said, she-said. Swift revealed that her former label is "not allowing her" to perform her old songs, while Big Machine Label Group denied the claims.
Following the acquisition, Swift announced that she'll be re-recording her early albums in hopes to regain control over the rights dispute with Braun over her music.
Despite the ongoing battle, Swift continued to release more albums – Lover in August 2019, folklore in July 2020, and evermore in December 2020.
In April 2021, Swift released the re-recorded version of her 2008 album Fearless, as part of her effort to take back control of her early catalog. The pop singer is also set to release the re-recorded version of her 2012 album Red in November 2021.
Which other recent music industry beefs have caught your interest? Share your favorite musician kalat in the comments! – Rappler.com