'I can't imagine what it would be like to be somebody like JLo or Cher,' says one of the pioneering women in punk rock and new wave
It's hard to believe but it has been 42 years since Debbie Harry first sang "Call Me" with her band, Blondie.
And four decades later, people still say, "Call me!" to Debbie, one of the pioneering women in punk rock and new wave.
"It's always very flattering when people remember you and know who you are," Debbie said about Blondie's hit single in our video conversation.
"That's the business that I'm in and that's my job. So, if it works (laughs), it's good, it's working."
It's been working very well indeed for one of rock's beloved singers. At 76, the woman who lent vocals to some of the best new wave songs in the '70s and '80s is still hopping. She rocked the Met Gala red carpet this year in Zac Posen and gave those nymphet wannabes a run for their money.
The pop icon, who also became an actress and has crossed paths with such figures as Andy Warhol, David Bowie, Jean-Michel Basquiat, and Truman Capote, called from her home in New Jersey.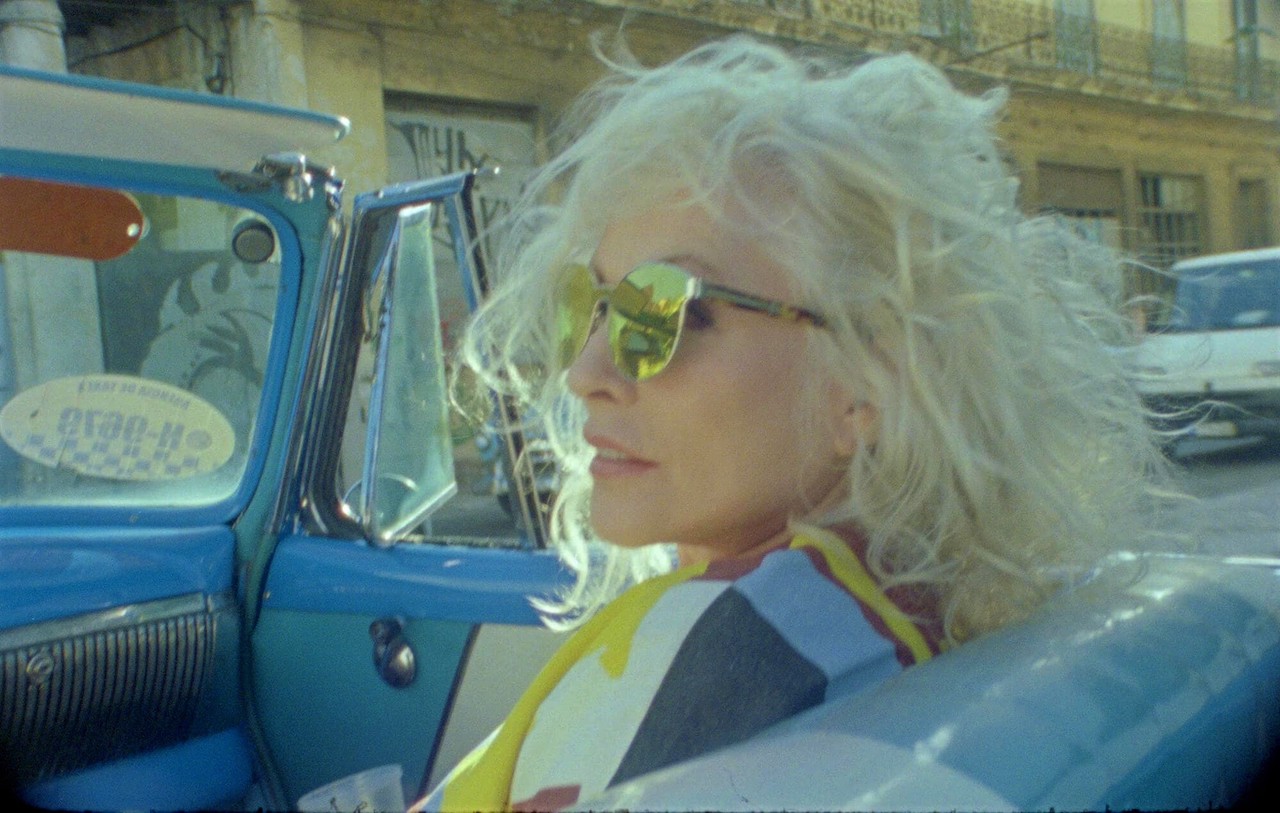 Debbie and her enduring rock group have released Blondie: Vivir En La Habana, a documentary short capturing their first time in Havana, Cuba. Directed by Rob Roth, the film follows Blondie on their four-day trip in 2019, highlighted by two nights of live performances.
Part of a cultural exchange through the Cuban Ministry of Culture, the trip happened after Barack Obama resumed the United States' diplomatic ties with Cuba and before Donald Trump put a chill again on the relations between the two countries.
Vivir En La Habana captures how Cubans of various ages know and love the Blondie hits.
"I had a foreknowledge," Debbie replied when asked about any surprises in her brief Havana stay.
"I have known a few Cubans – pretty vivacious people. But one of the surprises was the professionalism of the musicians and how wonderful they were to work with."
Debbie, drummer Clem Burke (guitarist Chris Stein got ill and could not join), and her bandmates got to work with Cuban musicians, including Carlos Alfonso, Maria del Carmen Avila, and Ele Valdez.
"They were completely cooperative and well-rehearsed," Debbie praised the local talents.
"They walked in, did it, and added a tremendous amount of authenticity to our pathetic (laughs) versions – our attempt to do a Latin feel to rock songs."
"Sometimes you walk a tightrope when you do stuff like that. And having them play, they were just wonderful. They were adorable, talented, fun. They really brought a lot to the show."
Debbie brought up the irony that Chris, the Blondie co-founder whom she split from in 1987 but remains a good friend, suddenly could not go to Cuba because of a heart ailment.
"We always wanted to go there. And my partner, Chris, who I have worked with for all these years, has always wanted to go there."
She added, "Because of the distancing between [the United States] and Cuba itself, because of our politics, many of us in this country would like to be able to go there. And so, the opportunity arose for us to have a cultural exchange."
"Although it was very short and minimal, I would love to have that happen again. I would like to go there again and record some music."
"I would like to do some concerts with students and children, travel around the country a little bit and really experience a lot more of normal Cuban life. I am very fortunate that I had this experience."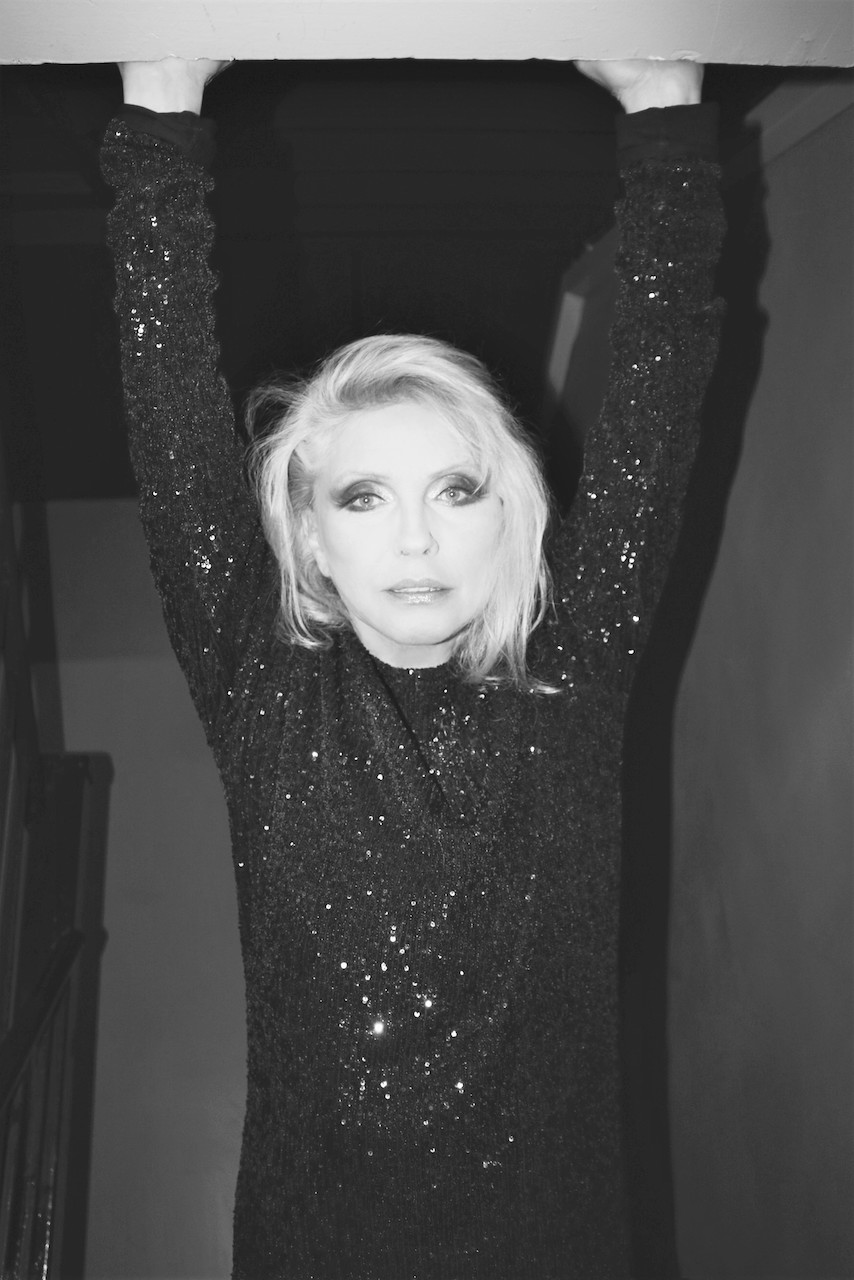 Debbie, whose real name is Angela Trimble and who was born in Miami, Florida, was adopted as an infant. After growing up in New Jersey, Debbie worked in various jobs in New York, including as a Playboy Bunny.
The singer-songwriter's musical breakthrough came when she formed Blondie (the name came from the catcall men said to her when she turned blonde) with Chris.
With its eclectic sound mixing new wave, pop, disco, rock, reggae, and early rap, the band scored hits aside from "Call Me" – including "Dreaming," "One Way or Another," and "Heart of Glass."
Blondie's rise coincided with Debbie and Chris also having a personal relationship. When Chris had a rare autoimmune skin disease, Debbie took care of him. Both admitted drug use during their relationship but have since overcome the addiction.
Later in her career, Blondie became an actress, earning good reviews for her performances in films, including Hairspray, Videodrome, My Life Without Me, Spun, and Union City.
Blondie, which surprisingly never won a Grammy, was nevertheless inducted into the Grammy Hall of Fame in 2015. The band also joined the Rock and Roll Hall of Fame in 2006.
In 2019, Debbie came out with her memoir, Face It, where she "nonchalantly drops rock 'n' roll stories like cigarette butts," according to NME.
Asked what was the most difficult thing she had to face in her life, Debbie answered, "There's been a lot of things. With the kind of person that I am, the most difficult things I have to face are usually myself and that's sad to think about (laughs), sad to say."
"But for me, trying to reconcile who I really am and who I dream I am and to reconcile those two things, that's probably been one of my biggest challenges."
On whether she still experiences stage fright, one of rock's best loved vocalist-composers remarked, "One of the most fortunate things about my career and my life in music has been the early years performing in clubs and having the intimate audience right there – unavoidable that you must acknowledge and deal with the audience. That was a very important lesson for me."
"Out of my shyness and inexperience, when I would go out on stage, I would wait for the audience to show me something, some acceptance or some dislike or something about the music."
"When I suddenly had the realization that it was my job to elicit that response, it came to me with such clarity that it didn't really matter what the audience was doing, whether they liked it or didn't like it. I was to go beyond that and to demand what I wanted."
"When I had that realization, that just settled everything for me. As far as stage fright goes, that going onstage is always very exciting."
"You are all revved up and the audience is all revved up. The guys in the band are all ready to go and they are getting all masculine (laughs)."
"So yeah, I say to myself, this is great, this is your job and you are privileged to have this job. So, I lower the excitement and the level and I focus."
"I get very focused thinking about what my job is and all of the technical aspects of it, dealing with the sound, monitors, my microphone. I just try to make it very workmanlike."
"For me, that works and that's how I do it. I don't get stage fright. I get excited but because I have this workmanlike technical aspect, I can deflect it, make my nervous system work in a different way."
A style icon who mixes punk, vintage, and her own individual taste, Debbie mesmerizes on and off the stage, especially since she turned platinum blonde in honor of her inspiration, Marilyn Monroe.
"I love costuming and clothes," she admitted. "I am a girly girl in that respect. I really do love to dress up."
"I don't consider Blondie completely a character but I feel like costuming takes me to become more of a character, to embolden me or to enhance me. And color is a big part of that."
"Costuming for me is very important. I've done it all different ways. I've done it in a very casual, sort of rough edge kind of way. I've done it in gowns and I've done it in elaborate costumes."
"One of the people that I've worked with back in the '70s was Steve (Stephen) Sprouse. He was a very wonderful designer who once worked with Halston, actually."
"And he was discovered by Norman Norell. Steve and I lived in the same building for a few years. He used to make fun of me (laughs) because I was wearing cut up stuff or vintage and he would just go, oh, how could you, oh?"
"He took over and he started dressing me. He started showing me a few things about my body and the best way to create a line and a look."
"And I took that to heart. He was always very interested in color. Then he would go into the dayglo, the fluorescent or iridescent colors and that was really fun."
"So, it put me at ease in a sense that I could experiment and color became a way that I would define a tour, especially on my solo tours."
"Like I would pick a color or two colors for the entire tour and that's what I would do. I would really accent and it gave me a place to stand, an environment, an element that color could bring to me or to an audience."
Debbie reminisced fondly of New York in the '70s, when she epitomized downtown Manhattan and its coolest of cool vibe.
"It's always been very dear to me – that part of my career and my life. All I can say is that when 9/11 happened, I laid down on the couch and I thought, oh God, I wish it was the '70s."
"I was aching for it to be the 1970s and how it was a poor time, it was an economically downtime. But it was so full of creativity and so much energy that I'm just so lucky that I came from that and lived through that."
Debbie sees technology and social medias as "a double-edged sword, because some of the things that I cherished the most was the period of time when nobody was really watching. So that I could develop, be very comfortable and not have to deal with the pressures of the big audience and the all-seeing eye."
"In Blondie, we've always embraced the technology. We were one of the first bands to start using synthesizers and sound effects in a live performance, not just in recording."
"Technology leveled the playing field because there is such wonderful technical assistance on computer that most anyone, with a little bit of patience, can create a rhythm track and put down a little melody line."
"Everybody has the chance to be a musician. Whether they want to carry on and do it in terms of their entire life is another story and it's a matter of choice, of course. But technology is exciting, wonderful, and our lives, for the most, part are improved by it."
"I'm not so sure about social media right now or maybe ever but at least, we have the option. It's a choice."
A staunch feminist and activist, Debbie helped paved the way for women in rock to smash the previously male-dominated world.
"I've always been a very stubborn and independent person and woman," she stressed. "The feminist thing – it has come a long way, thank goodness."
"I remember in the '60s, burning our bras and how awful that was. It was so simple, that we should burn our bras or that we should want to take birth control pills."
"But the laws and the times have improved. I hope that they continue to improve. We are all human beings, regardless of what sex we are. I am not an expert but these are my parameters."
Also a philanthropist, the rock and roller was inspired by Elton John's use of his fame to champion worthy causes.
Despite being a famous pop figure since the '70s, Debbie is grateful that she does not have the mega stardom of the later music icons.
"I am fortunate in some respects that I am not as well-known as some others," she said. "So it suits me that I have a balance between being known and iconic and having a career but also having a very nice personal life with good friends."
"Somehow, I have created safety zones for myself. I've also been very lucky that for the most part, I have a good system of balance."
"The exposure of Blondie and the push that was behind us has changed a lot. We are more in control of how we are exposed and how much exposure we get."
"At one time, there was a tremendous demand, much more than there is now. Whether that's fortunate or unfortunate, I don't know. I guess it's a matter of what you can live with."
"I can't imagine what it would be like to be somebody like JLo or Cher. They are so well-known and they are huge international stars. I don't quite have the same problem (laughs)."
Looking back, Debbie recounted the first time she heard Blondie's song in public.
"The first time, it was remarkable for me," she recalled. "I remember very clearly. I was walking on 21st Street in New York City and it was between 9th and 10th Avenues."
"A car went by and there was something on the car radio. I was with Chris and I said, oh wow, that sounds pretty good."
"He looked at me and said, that was "Rip Her to Shreds." That was my own song. And I said, I didn't really recognize it but I liked it (laughs)." – Rappler.com