This is AI generated summarization, which may have errors. For context, always refer to the full article.
We asked rising artists Healy After Dark, Jed Baruelo, mrld, and Cean Jr. for their thoughts on their songs gaining traction among K-pop social media AUs
POV: The tables have turned and it's now your bias who's vying for your affection.
While the idea is clearly too good to be true, this is exactly the appeal of K-pop AU or "alternate universe" fanfiction – tapping into the kilig or any other emotion-ridden thrill that comes from even the slightest thought of a romantic encounter with a K-pop idol.
For a brief refresher, "alternate universe" fanfiction reimagines the glamorous, well-known identities of K-pop idols as more attainable archetypes to elicit feelings of kilig, angst, fluff (comfort), and more. These stories unfold in screenshots of messages and tweets between characters, along with occasional narrative pages to expound on a scene further outside of social media interactions.
In these worlds, idols are no longer the star-studded personalities we regularly perceive them to be, but rather, they star as campus crushes, childhood best friends, academic rivals – you name it, there's probably an AU with such a prompt.
K-pop AU fanfiction has recently found a new home on TikTok, refashioning the Twitter "social media seryes" fans know and love with slight tweaks. More or less retaining its structure via the use of image slideshows, TikTok AUs are set apart by the platform's wide range of sounds – oftentimes making use of OPM songs that complement the story and reinforce its Filipino setting.
For OPM artists – especially those at the onset of their career – putting one's name out there nowadays is not limited to powering through gigs or simply releasing extended plays out into the world. Musicians are now faced with the sporadic nature of the Internet.
Local acts are finding their music in perhaps the most unlikely corners of social media, like the melting pot of content that is TikTok. And as much as AUs do deliver in bringing its mostly young readers into a frenzy, it has also resulted in spotlighting underrated homegrown talent and, luckily for us, incorporating new exciting additions to our playlists.
From nostalgic tracks to fresh finds, here are a few OPM songs that serve as the soundtrack to many K-pop AUs – and thoughts from some of the artists themselves!
'Oo' by Up Dharma Down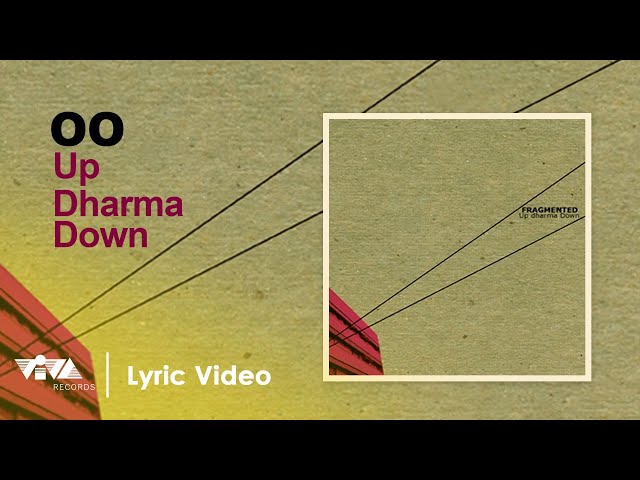 The 2006 track by the beloved indie band bears new significance among K-pop stans. What makes this particular UDD track so special is that "Oo" doesn't shy away from being tongue-in-cheek, deeming it a perfect fit for stories where characters dance along the spectrum of miscommunicating to being a tad too honest.
'Ikaw Pa Rin' by mrld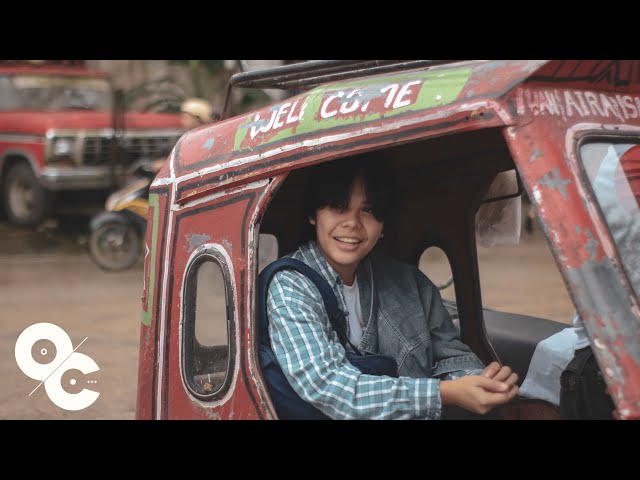 Describing her overall sound as modern yet grounded on acoustic pop, Catbalogan-based mrld's "Ikaw Pa Rin" plays out as the ideal song for a slow dance, leaving listeners to feel whisked away by her lulling vocals and lyrics.
Apart from being her favorite release so far, mrld actually wrote "Ikaw Pa Rin" from the perspective of a K-pop stan and revealed that she is one herself for about two years now. Fans have also noticed the iconic giggle of TWICE's Sana as an easter egg on the track.
"The context of the song is basically just yearning for someone you can't have but despite that, you still wish for them every day," mrld told Rappler.
She also admitted to reading TikTok AUs that make use of her songs: "I've read a lot and it's very entertaining. Most of it is edits and it makes me happy knowing that other fans enjoy and relate to the song as well."
The 18-year-old musician – who is also known by her real name Meriel de Jesus – also welcomes her songs being repurposed for all sorts of AU prompts: "As an artist, I am giving this song to the listeners so it's all theirs. I really don't mind how they use the song as long as they do it for the good things."
'Ako na Lang' by Zia Quizon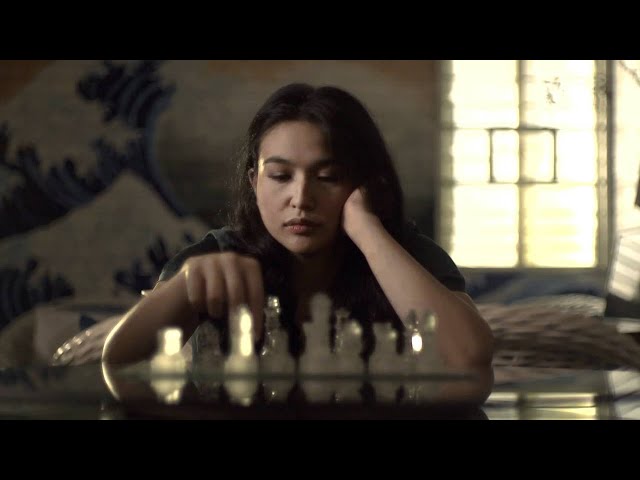 An early 2010s time capsule in and of its own, Zia Quizon's "Ako Na Lang" is the acoustic anthem of anyone who's ever experienced the itchy feeling of having a crush. From topping television music channel charts since its release, the song has since made a well-earned resurgence on social media. Perfect for any avid AU reader who finds themselves asking: "Ano ba tayo? (What are we?)"
'YK' by Cean Jr.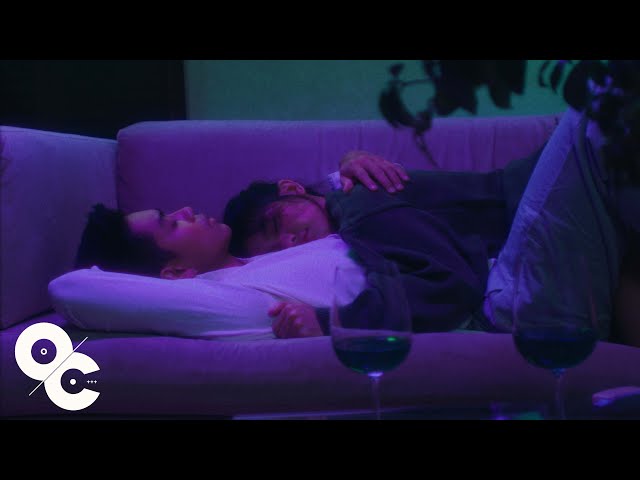 This late '90s to early 2000s-inspired R&B number depicts the feeling of craving someone's presence in their life, IYKYK. The song is often dubbed as the go-to TikTok AU sound – and understandably so. Cean Jr. switches smoothly from English to Filipino and vice versa, suiting the conversational style of AU storytelling. "YK" has even caught the attention of ENHYPEN's Jake in a Weverse Live back in August.
"I've known about [K-pop AUs] as I was scrolling through the official sound of 'YK' on TikTok, but I haven't got a chance to read any though," Cean Jr. told Rappler.
"But just so you know, I'm aware why 'delulu-ness' is making waves there," he said, referring to the harmless "delusion" fans foster when consuming these stories.
Overall, the reception towards "YK" made him feel more "validated and recognized" on top of the gratitude he already feels towards K-pop fans: "I'm happy and thankful that my song helps and [becomes] a part of the overall feeling that the AUs are delivering, as the song itself is a mix of reality and fantasy."
'Saan?' by Maki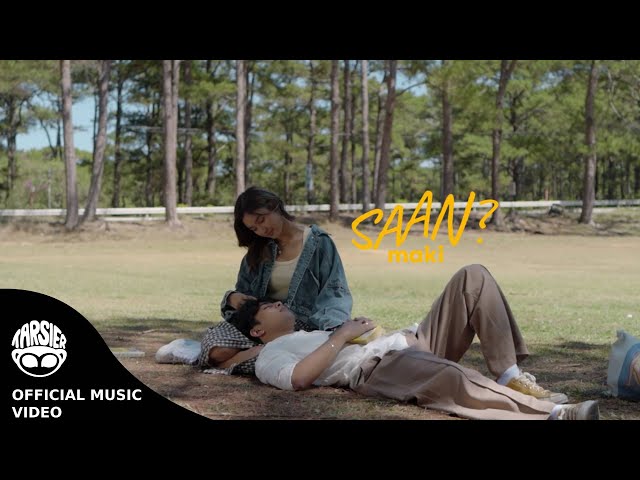 Given how a good chunk of K-pop AUs are situated in the city and even on infamous Filipino university campuses, it makes sense why Maki's "Saan" is another well-loved backdrop to AUs. The song talks about young love in Metro Manila – which is way smaller than one may think. Here, running into former significant others also means running into the thought of what could have been – urban adventures and all.
'Isip' by Healy After Dark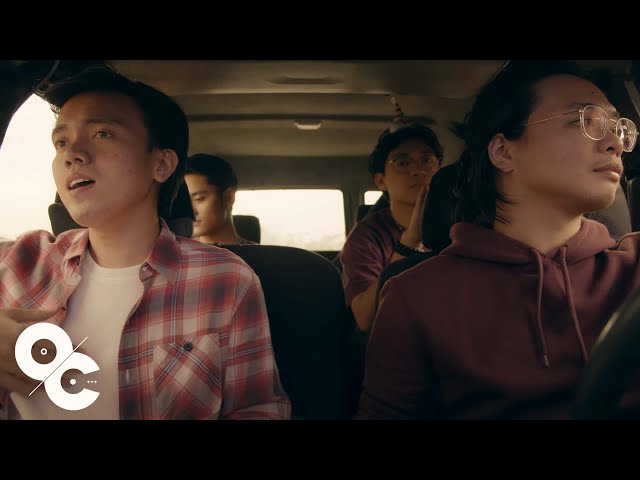 Healy After Dark's signature sound consists of "catchy guitars and synth melodies," comparable to that of European indie bands. But like their song "Isip" encapsulates, the band's trademark tune is anything that evokes a "dreamy" state of mind.
The band's frontman Oyo told Rappler that their music is first and foremost an avenue for self-expression.
"I produce my best songs when I'm being honest. 'Isip' isn't any different since every word of the song came from experience," he said, referring to a previous situation with a girl which at the time "sucked."
"But in retrospect, I'm a bit thankful since I was able to write "Isip" off of that."
Band members Oyo, Dan, Alvin, and Zach are equally grateful for how the introspective indie track has found solace in new ears, with TikTok's algorithm to thank for having the AUs pop up in his For You page: "I thought [the AUs] were pretty cool."
"I never was one to force a trend on the app," he added. "But rather I believed if people find potential in the song it'll happen organically and fortunately it did for 'Isip.'"
'Kisame' by rhodessa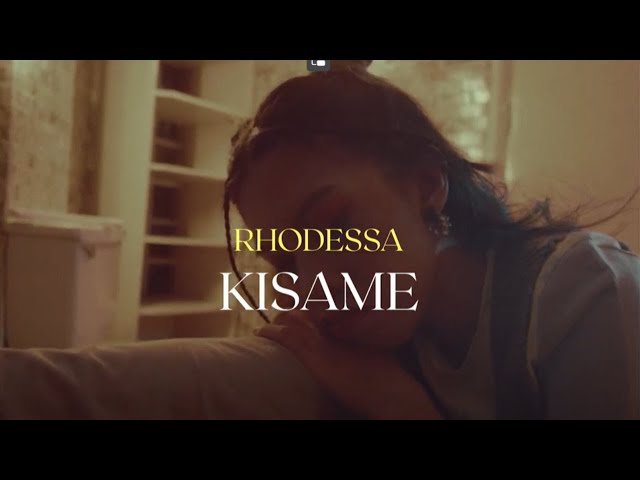 Rhodessa's "Kisame" is the pandemic artist's dreamy and melancholic alt-pop breakout single. "Kisame" recalls the all-too-familiar thoughts one thinks about when staring at their bedroom ceiling, yearning for someone who seems too good to be true. Sounds familiar?
'Nahuhulog' by Jed Baruelo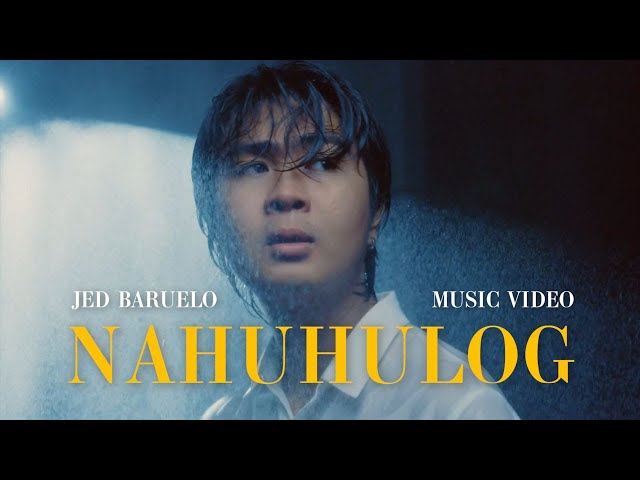 Jed Baruelo is a contemporary alt-rock artist who incorporates '80s synth in his music, which is exemplified by his 2022 single "Nahuhulog." The track draws you in with its irresistible guitar and enthralling production. The song was conceived while Jed was washing the dishes, with songwriting and arrangements seemingly falling into place.
Jed recalled the story behind the song to Rappler, looking back at "sincere experiences" of love during his teenage years: "Ito siguro yung phase ko na na-experience ko yung genuine meaning ng 'love', na parang lahat ay totoo at hindi complicated."
(This was probably the phase wherein I experienced the genuine meaning of love, where everything felt real and uncomplicated.)
Jed also gave due credit to K-pop AUs as being part of the reason why "Nahuhulog" garnered the recognition it did, adding that he has perused the fanfiction himself.
"Kahit may mga cheesy na iba, mapapangiti ka pa rin talaga eh.(Though some of them are cheesy, you can't help but smile.)"
He also understands K-pop fans' unique connection to the song: "Sa perspective din nila (In their perspective), if you're a fan of certain popular identities, parang minsan napapaisip ka ng mga 'what-ifs' (sometimes you think of 'what-if's) due to the extreme admiration or love that you feel towards them."
"And hindi siya nalalayo sa meaning ng song (And it's not far off from the song's meaning) which focuses mainly on an overflowing love," he said.
'Tingin' by Cup of Joe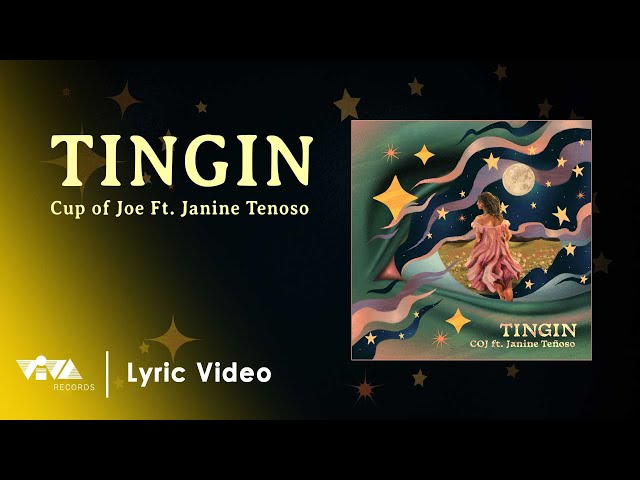 In this collaboration with the "Di Na Muli" songstress, the six-piece from Baguio takes us on an ethereal sonic journey in "Tingin." Band members Gian, Raphael, Xen, Gab, Seve, and CJ enlist Janine Teñoso in portraying the feeling of being transported away from all distractions and white noise when in the presence of someone dear to you.
'Raining in Manila' by Lola Amour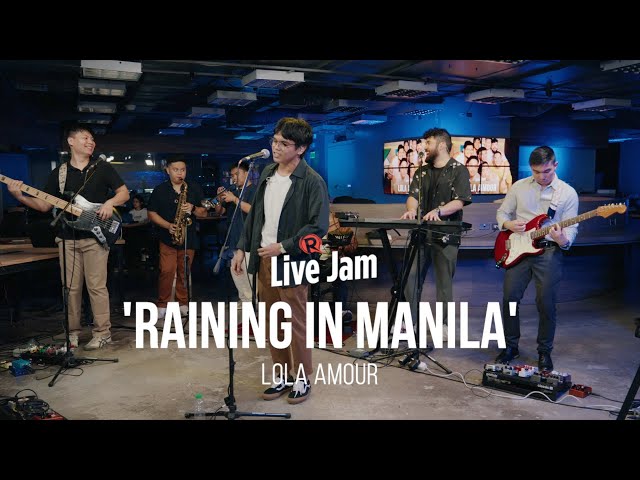 The outpour of memes and buzz has been seemingly endless for this funky Lola Amour track. So much so that the "Raining in Manila" hype has reached as far as Seoul! ENHYPEN members Jay, Jake, and Jungwon have also caught wind of the song, giving it all the love it deserves in recent Weverse lives and comments.
Members Pio, Raymond, Raffy, David, Zoe, Manu, Jeff, and Angelo have also recognized Filipino ENGENEs, fans of ENHYPEN, for constantly promoting the song to their faves, as well as for boosting the track by using it for their TikTok edits and AUs.
The OPM scene at large
There are no signs of slowing down with how quickly both fandom and music are evolving online. But if there's anything rising OPM artists like Healy After Dark, Jed Baruelo, mrld, and Cean Jr. have learned from this entire ordeal, it's that despite serving as an accompaniment to these fanmade narratives, the path towards "success" all boils down to continuously forging your own stories.
After all: "The audience and listeners are smart," Oyo from Healy After Dark puts it accurately. "They can feel if the song is genuine or not. So find yourself, and be you. Always."
Those who want to take a chance and enter the industry should produce music that is true to themselves and does not solely adhere to fast-paced trends. Only then will meaningful connections be made.
"You being genuine will reflect through your music that [listeners will] absorb and possibly share [to] make bridges to bigger audiences that you do not expect," Cean Jr. said.
With this, artists should allow their stories to create a life of their own in these unexpected spaces.
Jed Baruelo argues that "perhaps being open and generous also helps," specifically by not limiting one's self to the initial idea or meaning behind a song.
"Kasi 'yun ngayon yung nagiging bridge para maka-connect ka sa iba (Because now [various platforms are] the bridge that allow you to connect with others), and to let them feel that you're with them and that you relate to what they are feeling."
While musicians are granted more opportunities with the way social media can be maximized in their favor, these artists emphasize that "making it" remains a nonlinear path.
"I hope that they won't expect anything in such [a] short amount of time," mrld shared. "As they say, good things take time and patience is key. I hope that they are [also] hungry and eager for [making a] 'name' out of passion and not for fame." – Rappler.com