Fans had noted that the song sounds similar to Paramore's 2007 hit 'Misery Business'
Paramore vocalist Hayley Williams and former guitarist Joshua Farro now apparently have writing credits for Olivia Rodrigo's hit song "Good 4 U."
On Instagram stories, Hayley shared a post by Paramore's publisher Warner Chappell Music celebrating the song's top rank on the Top 40 chart. "A huge shoutout to our writers Hayley Williams and Joshua Farro," the post read.
"Our publisher is wildin rn," Hayley wrote on her post.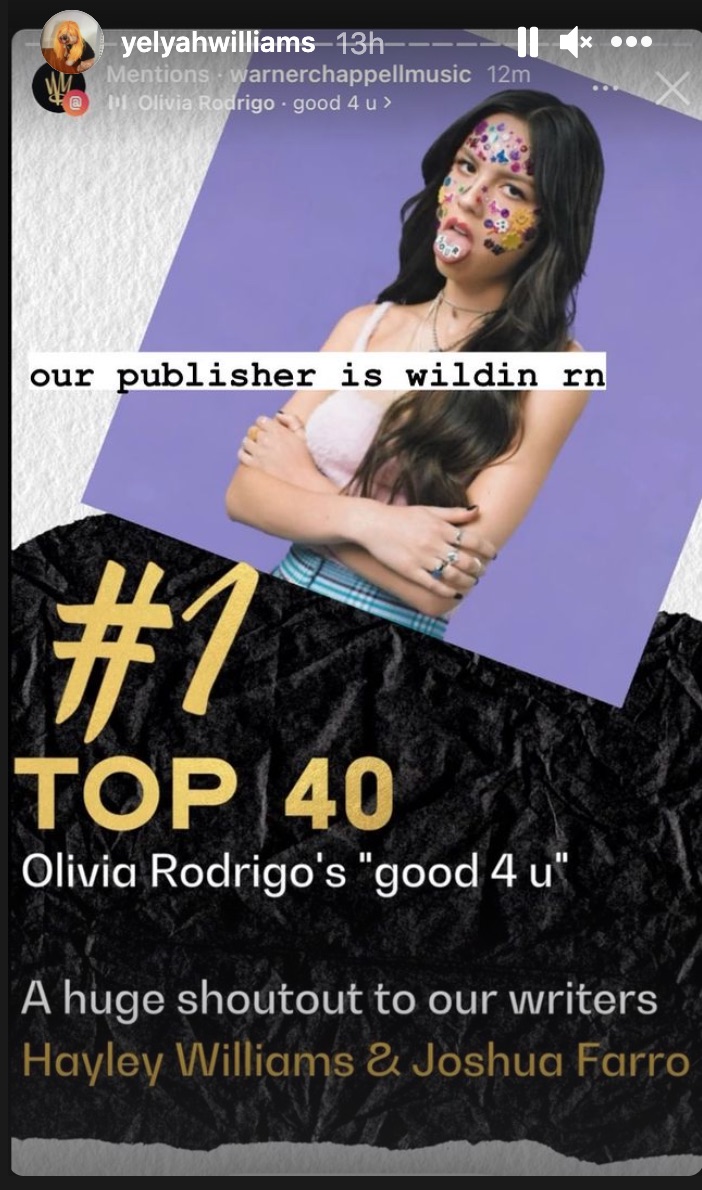 Hayley and Joshua formed Paramore in 2004, along with drummer Zac Farro and bassist Jeremy Davis. Joshua left the band in 2010, while Jeremy left in 2015.
Hayley and Joshua are listed on the song's page on the American Society of Composers, Authors and Publishers (ASCAP) repertory, alongside Rodrigo and writer and producer Daniel Nigro.
It's not clear when the song's writing credits were updated, though fans and critics alike have previously pointed out that the song sounded similar to Paramore's 2007 track "Misery Business."
"Good 4 U" is the third single off Rodrigo's breakout album Sour, released in May. It debuted at number one on the Billboard Hot 100 chart. – Rappler.com