The concert will be held via Zoom on July 30
The five top finalists of O/C Records' talent search The Next Odd Creature (TNOC) will be performing alongside the label's established talents in the virtual concert, Our Cue Vol. 2 on July 30 at 8 pm.
O/C artists Kean Cipriano, Adie, Pappel, Martin Riggs and Gilyan Saludes will be leading the line-up for the concert, as the TNOC top 5 EM98, Kheed Mendoza, Darwin Nacarro, Ardee, and Kobe Silvestre prove their musical flair.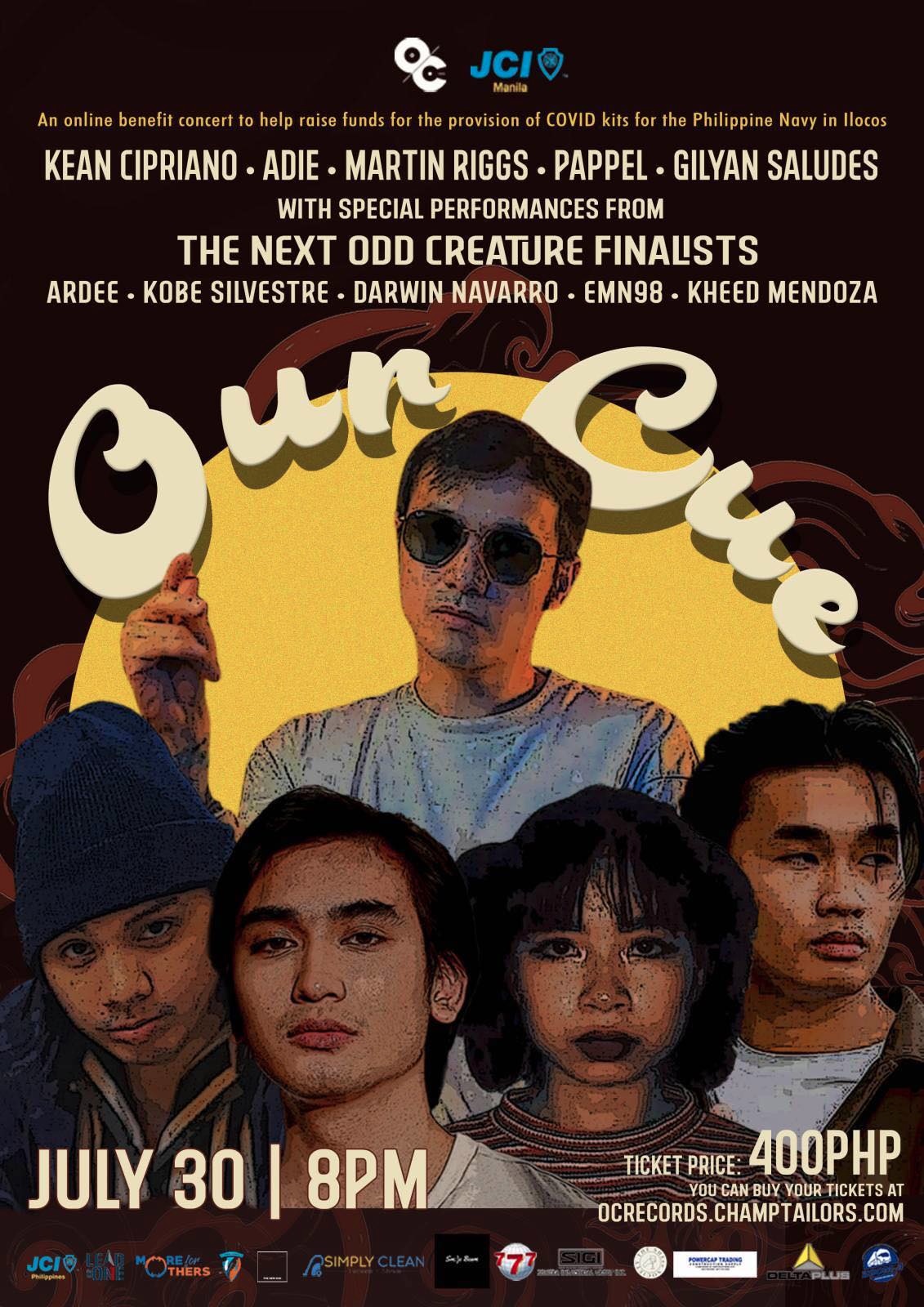 The concert is held in partnership with JCI Manila, and will raise funds for COVID-19 kits for the Philippine Navy in Ilocos.
The Next Odd Creature is an online talent search that launched on June 1. The winner will be receiving a management and record deal with O/C Records and P50,000.
Our Cue Vol. 2 will be streamed on Zoom. Tickets are at P400, via ocrecords.champtailors.com. – Rappler.com