The 10-year-old FIlipino singer performs Mariah Carey's 'Without You'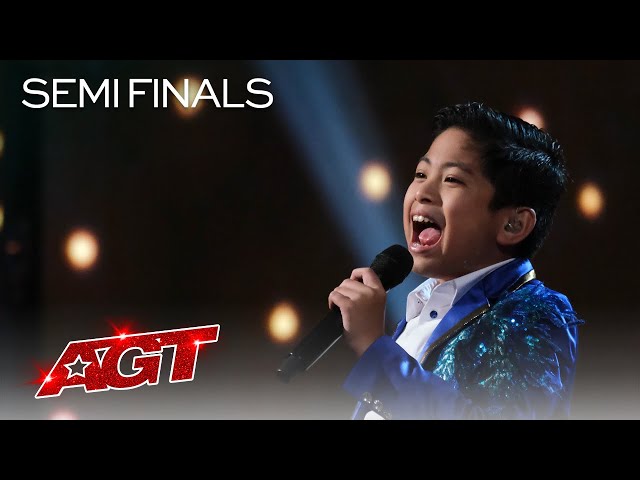 Peter Rosalita continued his journey on America's Got Talent (AGT) season 16, as he performed Mariah Carey's version of the song "Without You" on the AGT semifinals live show aired on Tuesday, August 31.
After a bit of a rocky start where he missed the song's intro and asked the band to start again, the 10-year-old showed off his vocal control and range, acing tricky key changes and hitting incredibly high notes.
His performance was met with a standing ovation from people in the audience and all four judges: Simon Cowell, Sofia Vergara, Heidi Klum, and Howie Mandel. The judges praised Peter's command of the stage, with Sofia describing him as "a little boy with this diva voice."
"Without You" was originally a 1970 power rock ballad by British band Badfinger, later immortalized in a pop version by Mariah Carey in 1994.
Peter has shown an affinity for high notes on AGT so far. In previous weeks, he performed covers of Whitney Houston's "I Have Nothing," as well as Celine Dion's take on Eric Carmen's song "All By Myself."
The semifinals round saw 11 performers showing off their talents. Only 5 acts will continue on to the show's finale on September 14. – Rappler.com