It's Red Velvet's first full group comeback since December 2019
K-pop girl group Red Velvet made their long-awaited comeback on Monday, August 16, with the release of the music video of "Queendom," along with their sixth mini-album of the same name.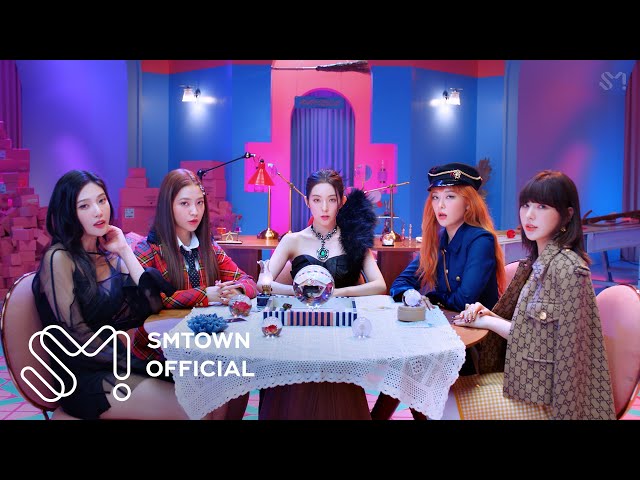 The music video sees the girls of Red Velvet in a whimsical concept that highlights the members' refreshing vocals. In a tweet, Red Velvet said that the title track is a "pop dance song with the message that we are all 'Queens' of our lives and that together, we shine more beautifully."
Queendom marks Red Velvet's first group comeback since the repackaged album The Reve Festival: Finale was released in December 2019. The five-member group had a short hiatus after member Wendy suffered a stage accident at the end of 2019, which left her hospitalised for several months.
For over a year and a half, the members of Red Velvet have focused on their solo and sub-unit careers. In July 2020, Irene and Seulgi made their unit debut with Monster. The following year, Wendy released her solo album Like Water in April while Joy also released her remake album Hello in May. Meanwhile, Yeri made her acting debut with the drama Blue Birthday.
Red Velvet said of their new album as a group: "Making our comeback after a long time, we are excited yet nervous as if it was when we just made our debut. We hope the positive energy gets delivered."
The six-track album also contains the following songs: "Pose," "Knock on Wood," "Better Be," "Pushin N' Pullin'" and "Hello Sunset."
In June, SM Entertainment first revealed that Red Velvet is set for an August comeback. Leading up to the album announcement, Red Velvet launched a week-long archiving promotion project called "Queens Mystic General Store."
Red Velvet, who made their debut in August 2014, is known for tracks like "Red Flavor," "Power Up," "Bad Boy," "Russian Roulette," and "Psycho." – Rappler.com