Aside from the usual group and unit songs, 'Attacca' also features SEVENTEEN's first all-English track '2 MINUS 1'
K-pop group SEVENTEEN released on Friday, October 22, the music video for "Rock With You," the title track for their ninth mini-album Attacca.
"Rock With You" sees the 13 members of SEVENTEEN in their most mature side yet as they sing about a passionate kind of love.
"It's about always wanting to be with someone you love and how you're willing to do anything for that person," said member Jeonghan during a press conference, as quoted in Bandwagon Asia.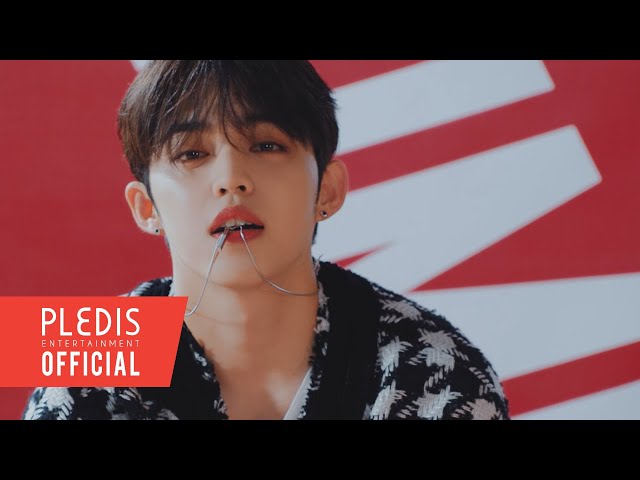 Member Woozi, who's produced all of SEVENTEEN's songs since pre-debut, added that the album features a different side of the group. "Fans can look forward to a new type of SEVENTEEN and the different messages we're expressing through our music," he said.
Known as "self-producing" idols, the SEVENTEEN members took part in composing and producing the seven-track album. Members Joshua and Vernon also collaborated for the group's first all-English track "2 MINUS 1."
Attacca promotions mark the group's first time promoting as an 11-member unit as members Jun and The8 are currently in China for other activities. "Since our debut, we've always had 13 members and always performed as 13 so of course, we feel their absence and emptiness," member Seungkwan said.
Several SEVENTEEN members have also released solo and sub-unit digital singles in 2021.
In February, Jun released "Crow" and "Silent Boarding Gate," followed by Hoshi's "Spider" and The8's "Side by Side" in April. Wonwoo and Mingyu teamed up for the single "Bittersweet" in May.
As a group, SEVENTEEN released their eight mini-album album Your Choice in June 2021.
SEVENTEEN is a 13-member boy group that debuted in May 2015 under PLEDIS Entertainment. They are known for their hits "Don't Wanna Cry," "Home," "Very Nice," and "Home;Run." – Rappler.com