Dhyana Mitta has fast become a popular name, not only in Cebu's hip-hop scene but in the Bisdak music industry as a whole
"Raw, ratchet, and without a filter" is how Cebuana rapper Dhyana Mitta describes her music.
Treading on themes of women empowerment, sex positivity, and culture, one prevalent message in her body of work is that she does what she wants, says what she says, and is out here to make sure for the same to be true for her audience.
Dhyana Mitta has fast become a popular name, not only in Cebu's hip-hop scene but in the entire Bisdak music industry. A signature among her released singles is her being unapologetic for not settling for less, while also making room for vulnerability in love.
It's hard to believe the 25 year-old only started making songs professionally in 2019.
"If I base it off of my personal experiences, especially if I base it off my ex relationships, mura'g ako'y sige'g support og laing tawo (it would appear as if I was the one that kept on giving my support to other people). Later on, when I got single, I was like, I'm gonna do this for myself. I'm gonna support myself. Love myself. But not only do it for me, but also contribute to my culture, my music. That I could also bring something to the table," she said.
A seat on this table
What started out as an outlet for self-love turned into a channel for the female rapper to also reach out to other women who have felt like they had to remain quiet.
"Have you seen a really suppressed female that has no voice? I wanna represent that. You see a lot of females that have just been kicked and thrown in, and they don't have a place at the table. And I wanna embody my music that way," said Dhyana Mitta.
"Here's a chair for you girl. Naa'y lingkuranan para nimo oy (there's a seat especially for you). I wanna be able to give that energy," she stressed.
That purpose translates in her song "Quatro Kantos" where she preaches of not tolerating disrespect in a relationship, while asserting that she deserves genuine tenderness from a lover.
Her "Wisdoms of a Bad Bitch" talks about not losing oneself for a man and putting self-respect at a premium. In the same vein, "Empress 2020" speaks of knowing your worth, and not letting a guy define you, especially when it comes to sex.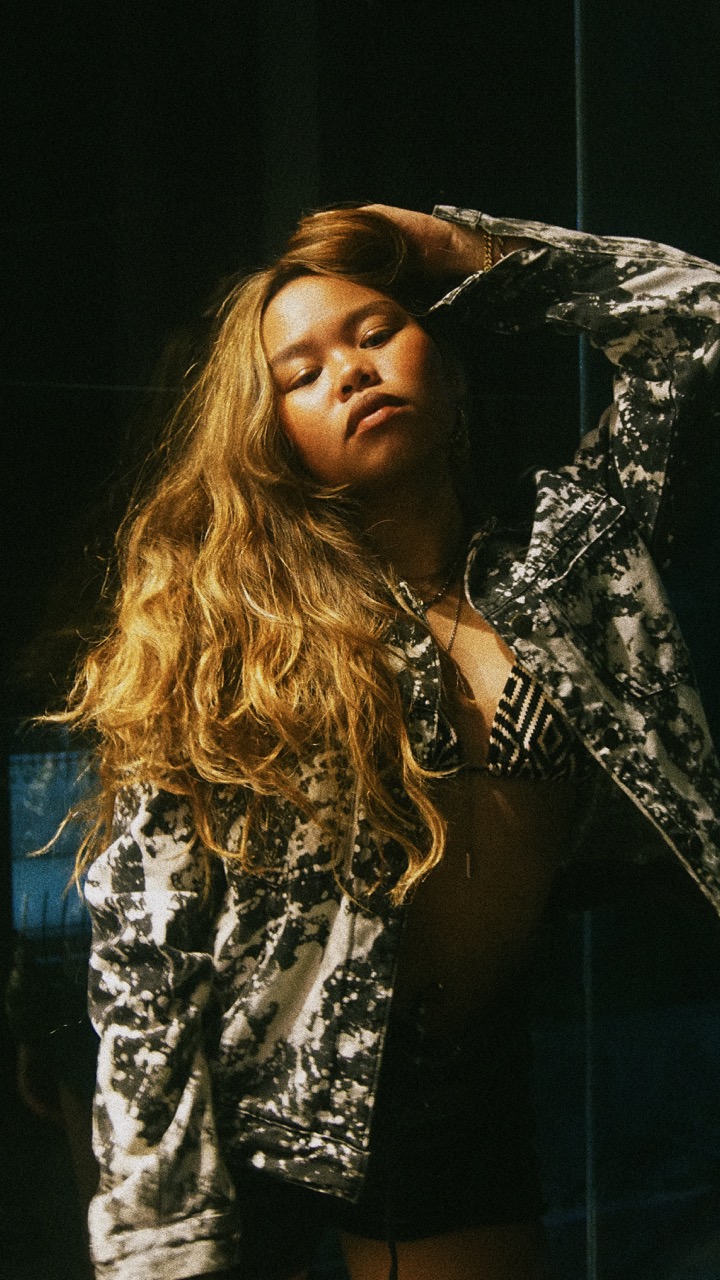 True enough, Dhyana Mitta also had to pull up her own chair beside established Bisaya rappers, in a male-dominated industry. She said she had to deal with things most male rappers do not: like worrying about her looks.
"But at the end of the day, it molded me stronger. It helped me become wiser. And at the same time, it humbled me down as well," she shared.
Two years in, Dhyana Mitta not only sits on the golden throne she made for herself (literally, in the "Empress 2020" music video), she's been successful in putting spotlight on things that used to be taboo, like a woman's perspective on sex.
"Let's put a balance. Ibutang sad ang babaye nga perspective oy. Just trying to balance it out. Kay mura'g kaguol oy! Ang babaye man ang sige's tirahan oy!" she said.
(Let's put a balance. We need to include the woman's perspective, too! Just trying to balance it out. Because it seems so sad! Women are always on the receiving end!)
And this manifests in her latest single "Real Good," where the rapper combines sensuality and power – shifting the narrative to lay down what women want.
No Dhyana Mitta without Cebu
Dhyana Mitta, born and raised in Barangay Labangaon, said that Cebu City has greatly defined her artistry. It is in the Queen City that she spent the majority of her childhood, her adolescence, and it is where she's decided to establish her own .
"I don't know if ako nang gituyo nga naa ko'y references but Cebu is all I know (I don't know if I add in Cebu references on purpose but Cebu us all I know). This is my home, this is the culture I grew up in. And I love to incorporate that. And it's part of who I am," the artist said.
"Kung wala'y Cebu, wala'y Dhyana Mitta," she added.
(Without Cebu, there's no Dhyana Mitta.)
She carries her culture forward, even in the deliberate use and proper enunciation of Cebuano words in the lyrics of her songs, which are a usual mix of Bisaya and English.
"When I write lyrics as well, I try to write it kanang lawm nga Cebuano gyud ba (in really deep Cebuano). And even the diction, I want it to be nga gahi kaayo (deliberate pronunciation). Not only because I really admire and appreciate our words, pero nindot bitaw gyud kaayo paminawon ang bundak sa Cebuano (but it's really pleasant to hear the punchy stress in Cebuano words). It's very unique," she explained.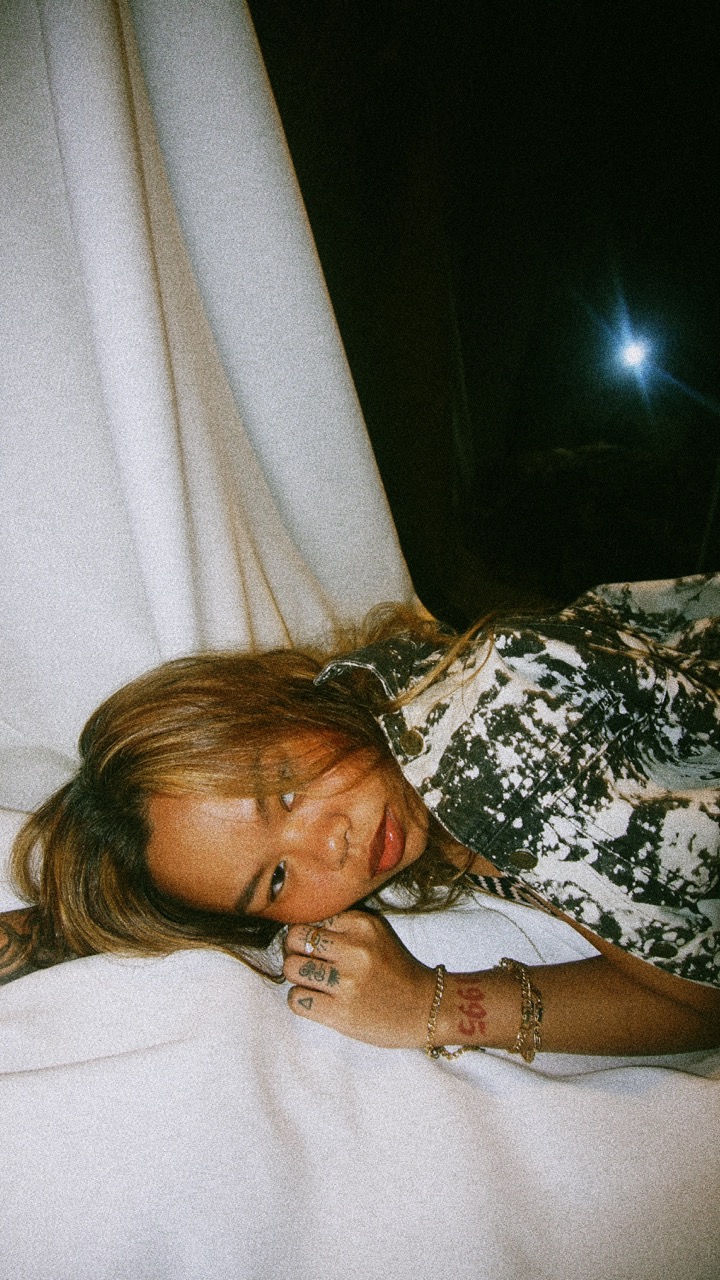 Needless to say, her music projects what defines her image of a Cebuana: fierce and loyal, explicit and feminine. According to Dyana Mitta, the contemporary Cebuana is a Filipina that carries the fight of their precolonial sisters to the present.
"Ang Cebuana kay gabahag gyud siya dai, nya gada'g sundang. That girl! But she's cute and she's sexy as hell. Kita ka'g warrior princess? Mao na'y Cebuana, dai," the Cebuana rapper said.
(The Cebuana is in bahag and carries a machete. That girl! But she's cute and sexy as hell. Have you seen a warrior princess before? That's what a Cebuana is!)
At work
The modern Cebuana also works hard. Dhyana Mitta said is constantly looking out for ways to better her craft, studying writing styles and techniques from artists she looks up to.
Apart from making music, she also uploads vlogs featuring reels of her adventures and daily life. The artist also paints, dances, and has recently gotten back to yoga.
When asked about her upcoming works, and about possible plans on dropping an EP or an album, the rapper only teased: "All I can say is just follow me, unya mao na na siya. Just see how it goes. Atangi lang!"
(All I can say is just follow me, and that's that. Just see how it goes. Be on the lookout for it.)
Her singles are available on Spotify and on YouTube. – Rappler.com