Kheed Mendoza, EMN 98, and Darwin Navarro talk about their music and what it's like to be part of O/C Records' online talent search
Over the past couple of months, O/C Records has been searching for their latest recruit, in an online talent competition called The Next Odd Creature (TNOC). In the course of the competition, hopefuls shared their music and exchange received feedback from judges – O/C Records boss Kean Cipriano, and several of the label's artists including Martin Riggs, Gian Magdangal, Zsaris, and Glaiza de Castro.
The top three finalists were revealed on Friday, September 10: acoustic singer Darwin Navarro, soul/R&B artist EMN 98, and genre-bending singer Kheed Mendoza.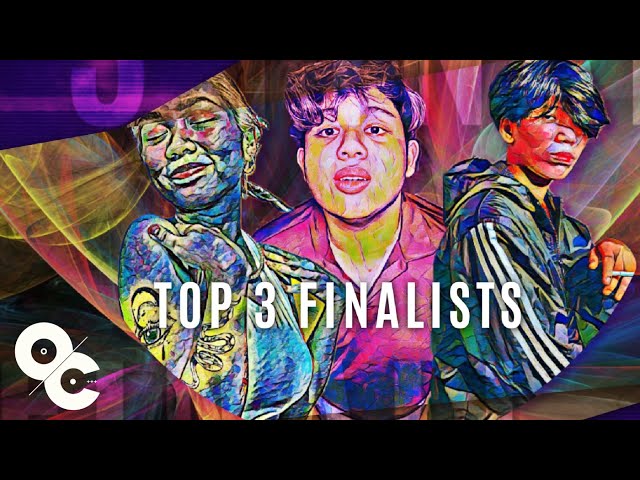 Rappler caught up with the Top 3 to ask them about their music and their experience on the competition. Before O/C Records names one of them as their next odd creature, get to know these up-and-coming artists in this quick Q&A (some answers have been edited for brevity):
When did you start making music?
Kheed: Nag-start ako when I was 14, Junior High school days. Ako 'yung nagsusulat ng song na ginagamit ng chorale namin sa mga contests tapos noong may nakadiscover ng talent ko sa pagsusulat, doon naman ako nagsimulang sumali sa mga on-the-spot songwriting/jingle making contests sa iba't ibang school hanggang sa nahasa na lang ako. 
(I started when I was 14, Junior High School days. I would write the songs that our chorale would use in contests. When someone discovered my writing, I started joining on-the-spot songwriting/ jingle making contests in different schools, until I got used to it.)
EMN 98: Age five when I started learning guitar because of my dad. By the age of nine I wrote my first song and played it for my family.
Darwin: I started making music when I was 12 years old but only focused on it when I was around 17 years old. My dad gave me my first ever acoustic guitar when I turned 17 and from there on, I started writing music.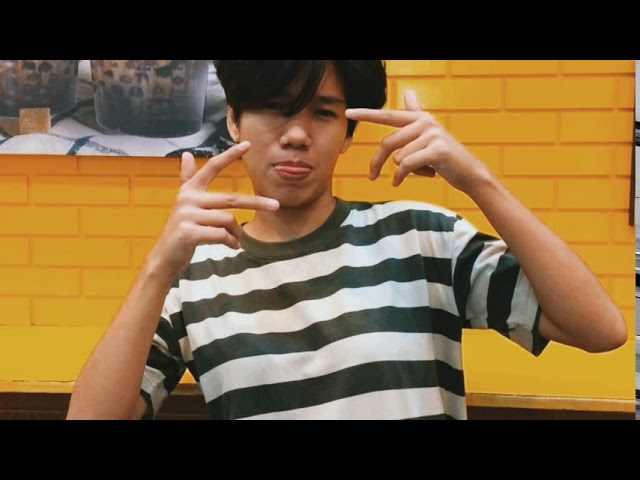 How would you describe your musical style?
Kheed: Hindi siya pangkaraniwan eh. Hindi siya 'yung something na maririnig mo usually sa radyo, telebisyon, ganoon lalo na't pabago-bago ako ng genre. Pero ;pag gumagawa ako ng song sinisiguro kong relatable at catchy. 'Yung tipong kapag pinakinggan mo mapapaisip ka ng, "Teka parang napakinggan ko na 'to ah?" Kahit hindi pa talaga.  
(It's unusual. It's not what you would usually hear in the radio, TV, especially since I keep changing genres. But when I write a song, I make sure it's relatable, catchy. The type of song that when you listen to it, will make you think you've heard it before even if you haven't really).
EMN 98: I would think that I'm more on the cinematic side when it comes to my style of music. When I was starting to write songs I would always imagine them being part of the soundtracks in movies. 
Darwin: I would describe it as songs that are influenced by a mixture of pop, folk, and coffee-shop and road trip music. I hear people say that my voice sounds so "malamig (cool)" and soothing, which is very flattering. I would also consider my style to be as poppy and catchy as it can be. My music, especially songwriting, draws inspiration from Taylor Swift. I just love how she crafts and tells stories and writes really good melodies. 
What's your songwriting process like?
Kheed: Iba-iba. Minsan 'pag gusto kong gumawa ng kanta tapos wala akong maisip na tema, titingin lang ako sa paligid ko. For example, makita ko 'yung electric fan, kawali o kung ano pa man, magagawan ko ng song eh. Basta usually nagsisimula ako sa lyrics tapos hirap akong gumawa ng title. Minsan nagtatanong na lang ako sa mga kaibigan ko kung anong magandang title tapos ayun na 'yon. Kaya wala akong maayos na title sa mga kanta ko. (Laughs.) 
(It's different. Sometimes when I want to write a song and I can't think of a theme, I look around me. For example, I see the electric fan, a frying pan, or whatever, I can write a song about it. I usually start with the lyrics, but I have a hard time with the title. Sometimes I'll just ask my friends for a good title and that's that. That's why my songs don't have nice titles.)
EMN 98: I usually start with the first word that comes to my mind and how I feel about that word, and then I work my way up. Maybe that's why I was able to write an upbeat song about being quarantined. I really love putting all my emotions down in my writing because when everything is done it really shows.
Darwin: It differs every time. When I have something in mind – a sudden burst of a creative idea in the form of a melody or lyric – I immediately have my phone and record this thing that I just thought of. If I wanted to write a bop and catchy song, I would often have my guitar – which is literally beside my bed – and strum until I find the melody that I vibe with. It's really a must for me to find a melody that's gonna repeat inside your head because it makes me happy and fulfilled!
Why did you decide to join The Next Odd Creature?
Kheed: Simple lang. O/C yung bumuhay sa diwa ko na maging isang artist. Mula nung mapanood ko 'yung gig nila, sabi ko sa sarili ko, gusto ko rin maging ganoon. Marami akong na-miss na open mics nila noong wala pang pandemic kaya noong nag-announce sila last year, sabi ko sa sarili ko, bakit hindi ko subukan eh wala namang mawawala at wala rin naman akong ginagawa. (Laughs.)  
(It's simple. O/C is what inspires me as an artist. Ever since I watched their gig, I told myself, I wanted to be like that. I missed a lot of open mics even before the pandemic, so when they announced the competition last year, I said, why don't I try. I won't lose anything, and I'm not busy anyway.)
EMN 98: When I first saw the poster. I was in the middle of finishing my debut album as an independent artist. I sent my demo "Habang Buhay" but then after a few days Reeve Aquino and I finished "Hulog" which my emanations (listeners) love so I decided to send that as well. It was nervewracking but to be honest I didn't expect much since I'm new to this industry and looking at everyone who wanted to try – I'm not afraid to say that I was freaking terrified!
Darwin: Over four years, I have been writing songs that are products of pure nostalgia and bliss rooted from different stories that I may or may not have encountered. I have written songs about my personal life, my anxieties, and my heartbreaks, and this contributed to my growth as a person. Writing and singing songs became a habit that I never knew can heal my wounds and express the things I could never ever talk about. I joined The Next Odd Creature because it's time for me to tell the stories I have created. It's time for me to go out there and sing for a crowd who feels the same emotions as mine. It's time for me to inspire other people through my songs and bring comfort and healing; to embrace people with understanding and love. And there's no other way that I can do this but with The Next Odd Creature.
How did it feel when you were told that you would be part of the show?
Kheed: Sumayaw at napatalon ako sa tuwa. Minsan lang sa buhay mabigyan ng ganitong kalaking opportunity lalo na sa mga amateur artists tulad ko. Sobrang saya, nakakakaba, saka exciting siyempre. (I danced and jumped for joy. It's not every day I get opportunities like this, especially for amateur artists like me. It's happy, nervewracking, and exciting of course). 
EMN 98: Months passed, [I heard] nothing from O/C records. I decided to go on with my life, just keep on performing live and eventually find a job. Then one time I was noticed by Martin Riggs, who was my schoolmate. I became part of his open mic that was held in Adamson University, so I thought maybe he just remembered me, because he like my song "Hulog" and he posted it on Twitter… The first time that I knew I was part of the competition, I was already in the top 21! Martin even sent me a DM asking me if I received an email (which I didn't that's why I was shocked). He said congratulations and told me that I'm part of The Next Odd Creature. I was ecstatic and freaking out at the same time.
Darwin: I was really shocked. They emailed me after roughly 8 months from when I sent my audition application and I even thought that it wasn't real because I forgot that I sent an application. Nonetheless, I felt so grateful that I was chosen among the hundreds of auditionees. You've been part of this talent search for a while now – what's been your favorite moment of the whole experience so far?
Kheed: Favorite experience ko 'yung sa 'Our Cue Vol. 2' kasi alam mo 'yun, nakasama ko sa iisang gig 'yung mga iniidolo ko na dati tinatanaw ko lang sa ibaba ng entablado. Hindi pangkaraniwang karanasan 'yun. Like, hanggang ngayon hindi pa rin sa 'kin nag sisink-in 'to lahat. Masisisi 'nyo ba ako? 
(My favorite experience was being part of Our Cue Vol, 2 because I was able to perform with my idols that I used to watch from among the audience. That's not something that happens every day. Until now this hasn't sunk in. Can you blame me?)
EMN 98: My favorite was the O/C songs rendition! Being able to recreate Bita and the Botflies' music itself is an honor. Imagine getting a personal video greeting from Sofy itself! I was so stoked when I found out that I was going to do a cover of a BTAB song. Their sound is very unique and different from what we have today. So this was really the best and my favorite moment.
Darwin: Honestly, my favorite moment of the whole experience so far is meeting these hardcore and awesome talents in the indie music scene. Meeting them virtually was so surreal. It's like I met a community of artists who understand each other and I LOVED IT. There was this genuine connection I felt with them immediately when I met them and it just flatters me that I get to talk to the same people who have the same passion as mine. It's so cool.
Of everything you've learned throughout, what one lesson really stuck to you?
Kheed: "Kung hindi ka marunong tumanggap ng kritisimo, hindi ka uunlad bilang tao." Kapag nirereview nila sir Kean 'yung kanta ko, tapos napapansin nila 'yung pinakamaliit na sabit, never 'yun kinasama ng loob ko bagkus nakatulong 'yun para mas pag-igihan ko pa sa susunod. Minsan kasi ang taas ng tingin natin sa mga sarili natin at minsan akala natin perpekto tayo pero POV lang natin 'yun. 
("If you don't know how to accept criticism, you won't improve as a person." When sir Kean would review my songs and they point out the small mistakes, that would never make me feel bad, instead it would help me improve next time. Sometimes we think too highly of ourselves and think we're perfect but that's just our POV.)
EMN 98: Be true. I always say this to myself, especially whenever I'm writing new music. The Next Odd Creature and O/C Records accepts every weirdness we have and they appreciate the uniqueness we have as individuals. They know how to make us release our inner self that helped us through our journey in this competition.
Darwin: Of everything I've learned throughout this journey, one lesson that really struck me is that the only validation that matters is the validation coming from you. As an artist, I've been crestfallen and depressed about my independent music career. I worried a lot about the people who listen to my songs, if they'll like it or not. I worried about the streams, I worried whether people would actually listen…I realized that these validations are so superficial that they should not define your worth as an artist. When you succumb to these insecurities, you'll definitely feel down and this can make you lose passion about your talent/skill. And that's one thing that we should be avoiding because we make music because we love to. We create music not for the people, but for us.
The Next Odd Creature winner will join O/C Records' roster of artists, which includes Unique Salonga, Adie, Project Moonman, Frizzle Anne, and Earl Generao to name a few.
The winner of The Next Odd Creature will be revealed on Saturday, September 11, at 6 pm, on O/C Records' Facebook page. Unique and Pappel will be performing. – Amanda T. Lago/ Rappler.com