The singer performs along with medical frontliners, essential workers, and other celebrities
Demi Lovato captured America's hopeful mood as she performed "Lovely Day" on January 20 (January 21, Philippine time), following the inauguration of United States President Joe Biden and Vice President Kamala Harris.
The singer performed the Bill Withers classic on the inauguration concert special Celebrating America. She sang from a stage in Los Angeles, California, against a montage of medical frontliners and other stars singing along with her.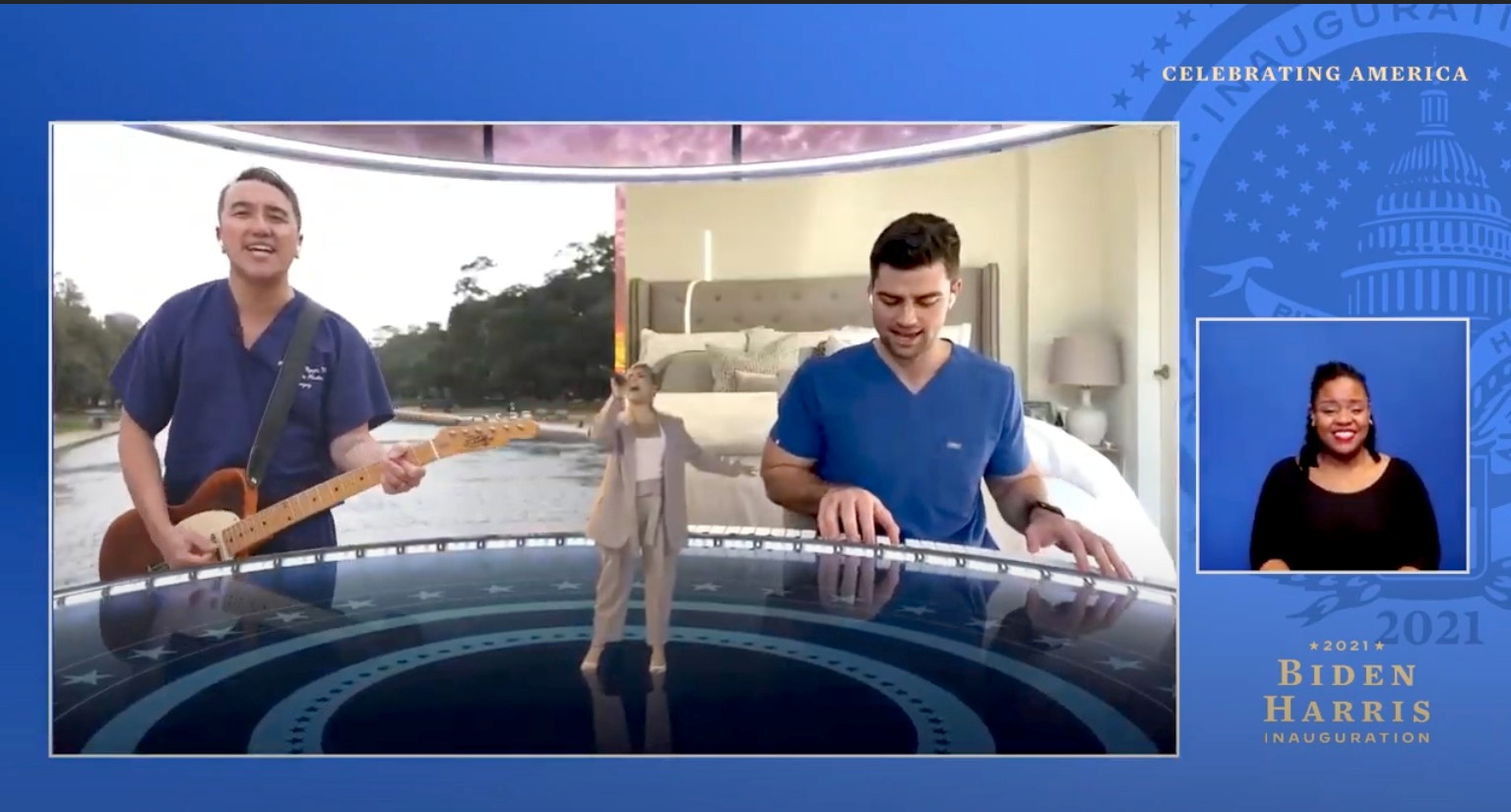 Biden and his family tuned into the performance, and was shown bouncing along to the song as he carried his grandson Beau Biden.
Lovato performed at the concert special along with Bruce Springsteen, the Foo Fighters, John Legend, and Katy Perry, who capped off the night with her 2010 song "Firework."
Lovato has been a vocal supporter of Biden and Harris throughout their campaign, and tweeted photos of their inauguration saying "President [Joe Biden] and Madame Vice President [Kamala Harris]. It is our time to unite, heal, and get to work."
The inauguration itself saw Lady Gaga singing "The Star-Spangled Banner," followed by performances from Jennifer Lopez and Garth Brooks. Nineties rock band New Radicals also reunited after over 10 years to perform at the virtual inauguration parade. – Rappler.com