From Bruce Springsteen to Katy Perry, the inauguration day celebration brings the musical star power
The inauguration of US President Joe Biden and Vice President Kamala Harris on Wednesday, January 20, had some of music industry's biggest names celebrating a new era, as they performed in an almost two-hour concert special broadcast on TV and social media.
The event was hosted by Academy Award-winning actor Tom Hanks, affectionately known as "America's Dad."
It brought together an A-list of stars, marking a sharp contrast with outgoing president Donald Trump's inauguration in 2017, which was low on star power.
The TV special, Celebrating America, opened with Bruce Springsteen, standing alone with an acoustic guitar on the steps of the Lincoln Memorial, singing "Land of Hope and Dreams."
Standing nearby, Hanks acknowledged "deep division and a troubling rancor" in recent years, but said "tonight we ponder the United States of America … and the hopes and dreams we all share for a more perfect union."
Celebrating a new era
Other performers included John Legend, who sang "Feeling Good," a song popularized by Nina Simone, with lyrics that speak of "a new dawn, a new day, a new life."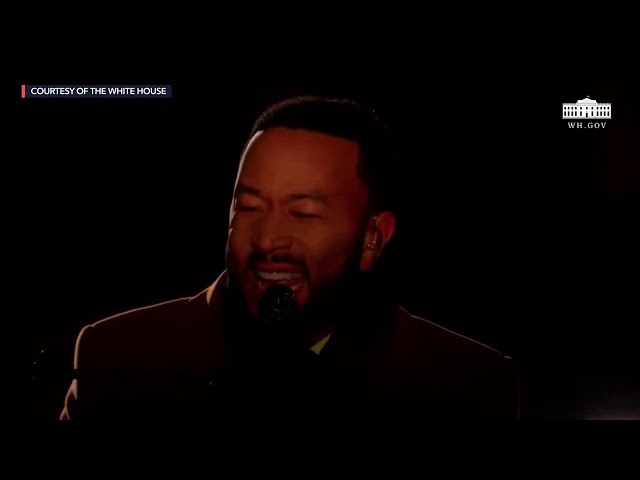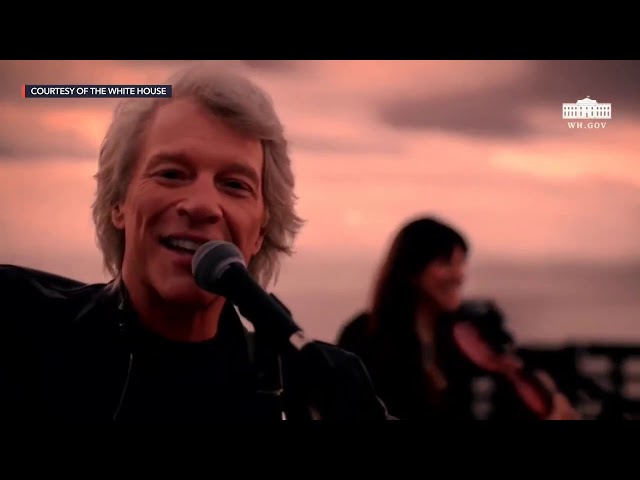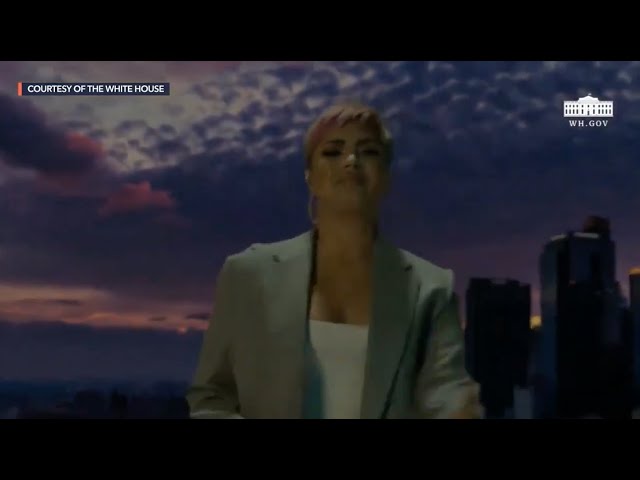 Various Broadway stars collaborated to sing a medley of the anthemic "Seasons of Love" from the musical Rent and "Let The Sunshine In" from Hair. Ant Clemons and Justin Timberlake's kept up the optimism with their song "Better Days."
The theme of celebrating a new era was apparent in the performers' song choices: Jon Bon Jovi sang about "the smiles returning to the faces" in a cover of the Beatles' "Here Comes the Sun."
Demi Lovato took on the late Bill Withers' feel-good ditty, "Lovely Day," with medical frontliners and fellow celebrities accompanying her virtually in a cover that had Biden dancing along with his grandson Beau in tow.
Tribute to pandemic heroes
During the concert, Biden called on Americans to come together and unite – a message echoed by Tim McGraw and Tyler Hubbard's performances of "Undivided," as well as Texas band Black Pumas lively performance of their song "Colors."
Other performers paid tribute to healthcare frontliners, essential workers, and other heroes of the coronavirus pandemic. Foo Fighters singer Dave Grohl, the son of a public school teacher, dedicated "Times Like These" to "all of our unshakeable teachers."
Yo-Yo Ma dedicated a stirring cello rendition of "Amazing Grace" to the people "who found new ways for us to smile together" in the midst of the pandemic.
The show concluded with a firework display and Katy Perry singing her 2010 hit "Firework" in front of the Washington Monument, as Biden and his wife, Jill watched from the White House.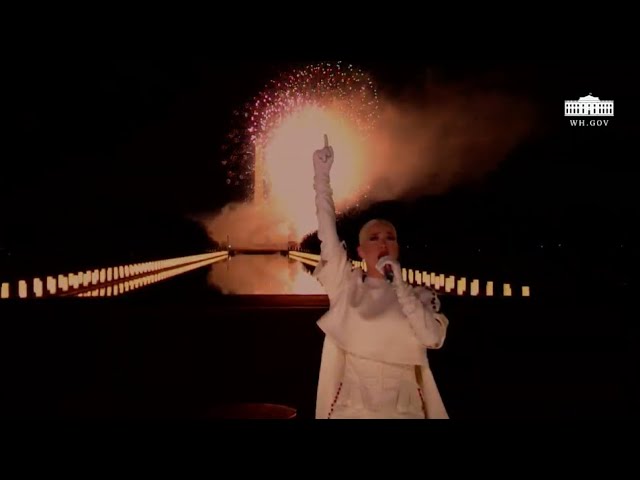 Star-studded inauguration day
The concert was a fitting finale to a star-studded inauguration day.
The ceremony itself saw Lady Gaga singing the American national anthem, while Jennifer Lopez and Garth Brooks performed alongside National Youth Poet Laureate Amanda Gorman, who read her piece "The Hill We Climb."
This was followed by a virtual Parade Across America, which had 90s rock band The New Radicals reuniting to perform "You Get What You Give," a supposed Biden family anthem, in honor of the new president's late son Beau.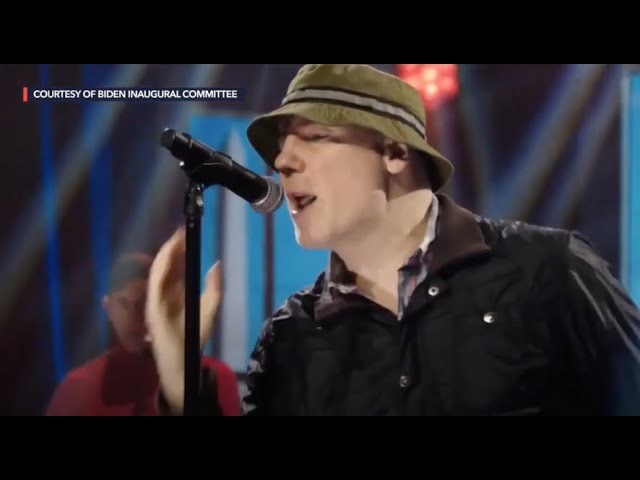 The parade also featured Andra Day giving a moving performance of her song "Rise Up," and DJ Cassidy collaborating with Earth Wind & Fire and Sister Sledge's Kathy Sledge. – with reports from Reuters/Rappler.com