Want to get into SB19 but don't know where to start? We got you!
With the number of achievements SB19 have under their belt, it's hard to believe they're only three years into their career.
The five-piece P-pop group, which made history as the first Filipino act to be nominated under the Billboard Music Awards Top Social Artist category, has come a long way in proving that they're more than just an internet sensation whose viral dance practice video saved them from possible disbandment.
In 2021 alone, we've seen them release their second album, launch a clothing line with designer Chynna Mamawal, collaborate with fellow OPM stars Ben&Ben, get nominated in international music awards, start venturing into solo careers, and lead two digital concerts (while gearing up for their anniversary concert in November).
That's just a glimpse into the whirlwind of activities the P-pop sensations have handled over the past year. Trust me when I say that even for us fans, it also gets hard to keep up with their events.
So if you're one of those interested in SB19 but are overwhelmed by the amount of information on the internet, we've rounded up a guide to get you started:
How did SB19 come about?
In 2016, South Korean entertainment company ShowBT branched out in the Philippines and opened a talent audition for Filipinos aspiring to become professional performers.
The selected participants then underwent South Korean-style training, which included voice and dance classes, body conditioning, personality development, and more.
On several accounts, the SB19 members recalled how rigorous the sessions were: hours of nonstop and unpaid training every day while juggling with their work. But more than the training, it was the threat of failing their regular evaluation and the possibility of being eliminated that the members remembered most.
"'Yung weekly evaluation po namin talagang nerve-wracking 'yun kasi 'yun 'yung paghahandaan mo 'yung performance mo. Tapos papanoorin ka ng ibang trainees as well as your teacher…. Sobrang nakakakaba. Tapos tatanggalin ka nila if hindi maganda 'yung performance mo. Talagang ligwak ka agad," Pablo told ABS-CBN News.
(The weekly evaluations were really nerve-wracking. That's the performance that you'll have to prepare for. Other trainees and teachers will watch you…. You'll really get nervous. And if you don't perform well, you'll be eliminated right away.)
After several evaluations and three years of training, it was Pablo (who debuted under the stage name Sejun), Stell, Ken, Josh, and Justin who made the cut. SB19 officially made their debut in October 2018 with the self-written ballad "Tilaluha."
Pablo is the leader and main rapper who helps write and produce the music, Stell is main vocalist and lead dancer, Ken is the main dancer and lead vocalist, Josh is the lead rapper and sub-vocalist, and Justin is also a sub-vocalist and the youngest member of the group.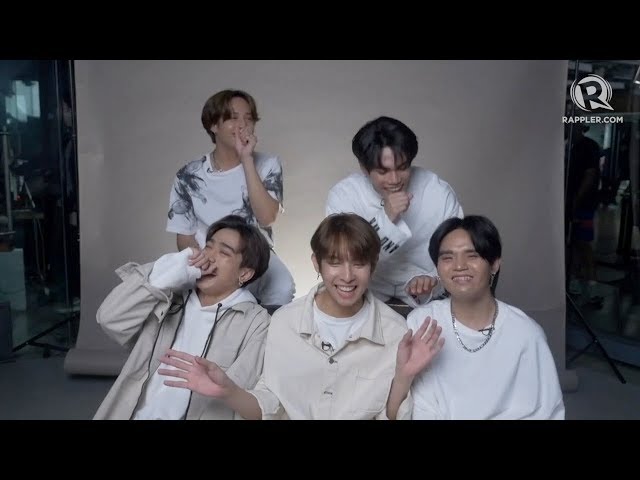 Their group name, they say, is meant to represent a partnership between the Philippines and South Korea. The "SB" comes from their company name, ShowBT, while "19" is actually the total of each digit of the Philippines and South Korea's country codes – 63 and 82 (6+3+8+2 = 19).
The members added that "SB" also stands for "sound break," which represents their goal of breaking into the Philippine and international music scene.
On being a P-pop act
Despite making their long-awaited debut, the group stayed mostly under the radar until the fateful day their dance practice video for their song "Go Up" went viral on Twitter in September 2019.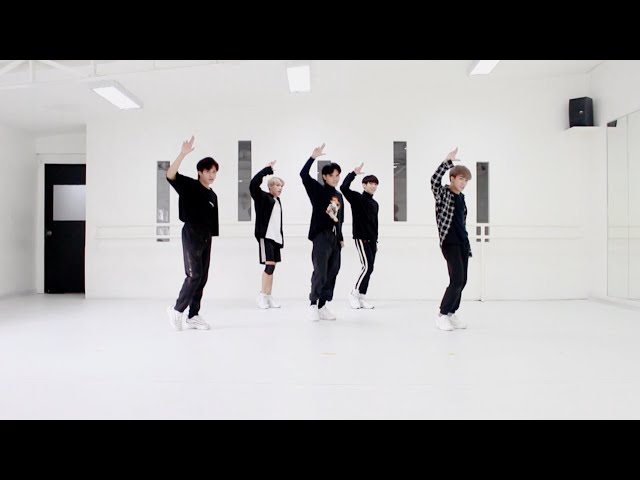 All the hard work and patience of the SB19 members during their training evidently paid off, as Twitter users praised their exceptional performance skills. The tweet blew up as several netizens also pointed out the members' impressive vocal skills and synchronization.
Suddenly, SB19 was thrust into the spotlight.
In several interviews, the members recalled that they were in shock when they started gaining more attention because of that dance clip, considering that "Go Up" happened to be their make-it-or-break-it song, as they were already on the verge of splitting up.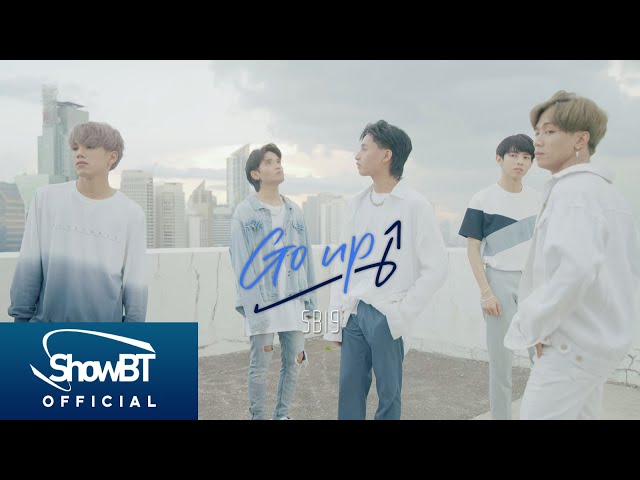 But as more people noticed them, criticism also started coming in – most of which revolved around how they were just "K-pop wannabees."
"People have misunderstood us as a K-pop band, not a P-pop band. But I think what's more important is how our soul gets into our music. That's what I think is the most important thing, how we express our music into the P-pop industry," member Josh told Forbes.
While they draw inspiration from trademark K-pop artistry and fashion, SB19 emphasized that their identity as a Filipino act is important to them, and that they don't intend to be just mere K-pop copycats.
Justin said in a Philstar article: "Although we are under a Korean company, of course we never forget our being Filipinos, and we are doing this because our success is also for the Filipinos. We are creating our own (style) and that is our uniqueness in representing the Philippines while we learn from other cultures."
In some episodes of SBTV PH, an online YouTube program of ShowBT Philippines, the members have shared that more than having their singing and dancing skills enhanced, it's learning to be dedicated to their craft that they value the most from their training experiences.
No way but up
True to their anthem, there is no way but up for SB19.
They held their first major concert in December 2019, selling out all 3,500 seats at the Cuneta Astrodome in just three minutes; became the first Filipino act to debut on Billboard's Social 50 list; released their debut album Get in the Zone in July 2020 with the tracks narrating the group's journey from trainees to hardworking idols; and held several digital concerts from 2020 to 2021.
There's no denying that they're one of the biggest Filipino acts right now, but SB19 still has a lot of dreams in the pipeline.
"Ang daming opportunities na nagbukas, parang 'yung ginagawa namin all throughout the years, nagbunga na talaga (It opened a lot of opportunities for us. This is the fruit of everything we've been through over the years)," Josh said.
But Pablo also admitted that they feel overwhelmed knowing there are now bigger expectations of the group. "Pressured kami kasi mas madaming tumitingin sa amin, mas kailangan na mas galingan namin (We feel pressured because there are more people looking at us so we need to be better)."
The members also mentioned how grateful they are to their fans who religiously support and defend them.
Just like any K-pop group, SB19 also has an official name for their fandom – A'TIN. Pronounced as 18, it's meant to show that just like how 18 comes before 19, A'TIN comes before SB19. It's also a play on the Filipino word "atin" which means "ours," because SB19 explained that they wanted to share their success with their fans.
Aside from an official fandom name, SB19 supporters also have fandom elements that are typically found in K-pop culture, such as a fandom color, lightstick, fanchants, and even merchandise, including photocards.
But aside from their shared love and adoration for the SB19 members, the A'TIN fandom has also nurtured a community where they help each other out – and not just in terms of their fangirl or fanboying needs, but even in personal matters outside of SB19.
"SB19 makes us happy. In return, as fans, gusto rin namin na maging masaya ang SB19 and mga tao sa paligid nila at paligid namin (we also want SB19 to be happy, as well as the people around them)," they said.
More about SB19
If you've reached this point, we're pretty sure that you already find SB19 songs so comforting, and the A'TIN fandom so welcoming, that you're already more than halfway into stanning the group.
What you need to do next is binge-watch their reality shows on YouTube.
Yes, they're cool and talented onstage, but their makulit sides are more evident behind the scenes. They have vlogs of their travels, birthday surprises, staycations, and rehearsals. You can also watch them play games in the mini-series "Sinong Batak" or act in "Sinong Bida."
SB19 also have their own variety show series called Show Break, where they do fun activities and challenges such as random play dancing, holding a Filipino version of Squid Game, and playing Among Us.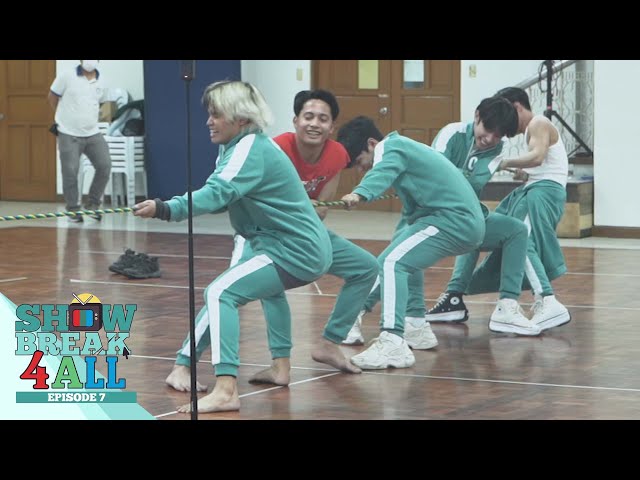 Aside from their fun videos, the group also uploads mini-documentaries of their creative process, from recording their tracks to filming their music videos.
It's heartwarming to note that all of these are just reflections of how SB19 have grown in their three-year career. And it's even more exciting to know that, as a fan, you'll witness how much farther the group can go. – Rappler.com