Scenes from the Miss Earth 2015 coronation night held in Vienna, Austria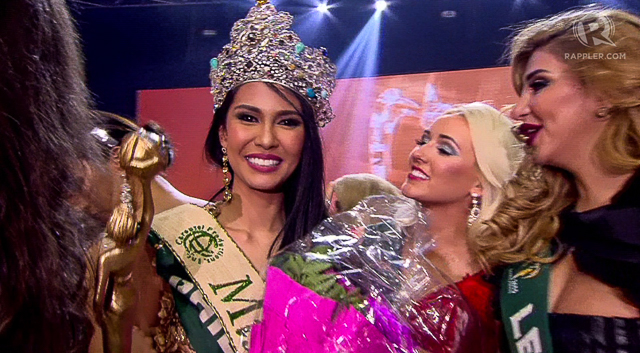 MANILA, Philippines – It's a back-to-back Miss Earth win for the Philippines! The Philippines' Angelia Ong was crowned Miss Earth 2015 at the pageant's coronation night held Saturday, December 5 (early morning Sunday, December 6 in Manila) in Vienna, Austria. (READ: FULL LIST: Winners, Miss Earth 2015)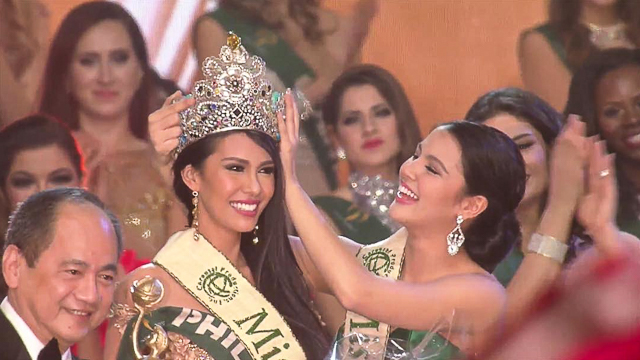 Reigning queen Jamie Herrell, also from the Philippines, crowned her successor after an emotional turn on the stage. The pageant is also celebrating its 15th year, and this is the pageant's first time to hold the coronation in Europe. 
Watch Angelia's winning moment below: 
Angelia beat out 85 other ladies for the crown. 
The following were the runners-up:
Miss Earth Air: Australia's Dayana Grageda

Miss Earth Water: USA's Britanny Ann Payne

Miss Earth Fire: Brazil's Thiessa Sickert
The evening began with an upbeat number from the 86 candidates, dressed in matching pink and white ensembles with each lady taking turns introducing themselves to the public in groups.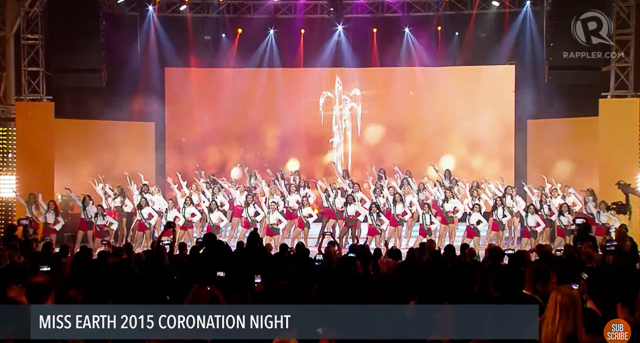 Earlier, there was a video spiel about what the ladies stood for as a group – the protection and preservation of our environment.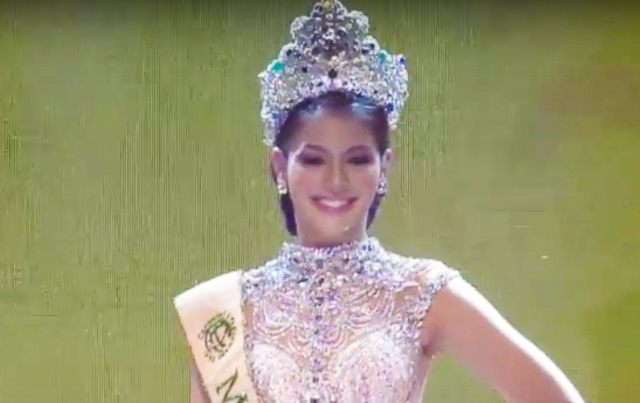 Hosts Joey Mead King and Oli Pettigrew announced the top 4 ladies who had the best eco videos, a special Miss Earth project that sheds light on the candidates' various environmental projects.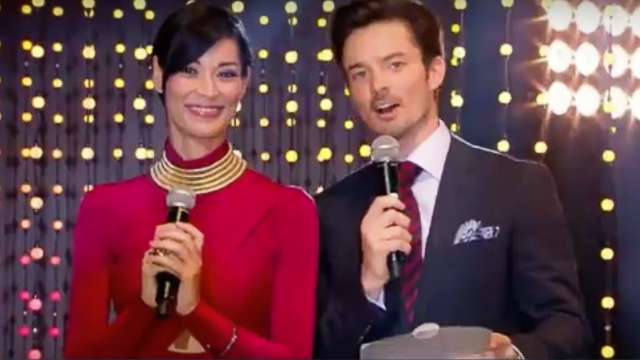 The delegates from the following countries had the top 4 videos:
Belgium 

France 

Mongolia 

USA
Best Eco Video award went to the USA.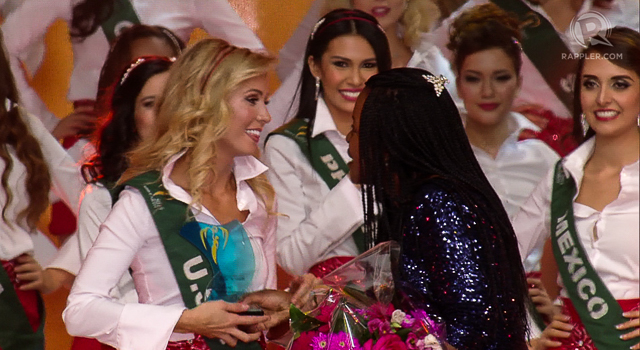 After a series of preliminary rounds that took place before the coronation night, the top 16 were decided and promptly announced: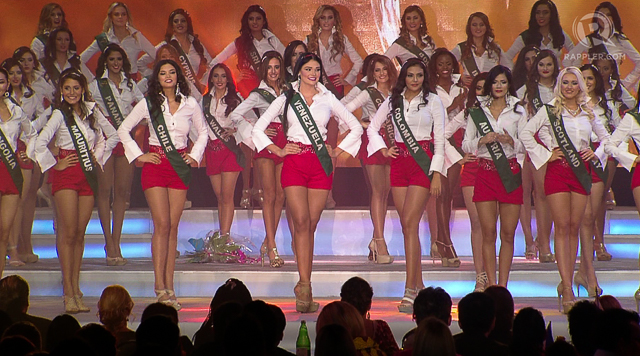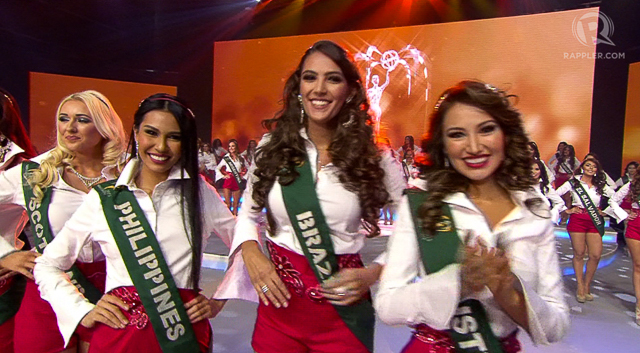 Hungary

USA

Ukraine

Australia

Czech Republic

Brazil

Mongolia

Philippines

Mauritius

Scotland

Austria

Chile

Colombia

Venezuela

France

Guam
The swimsuit competition came next, with all of the top 16 walking the stage in swimsuits by Filipino designer Ricky Abad.
Watch: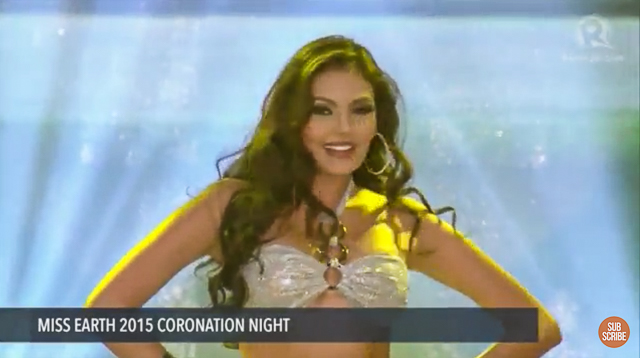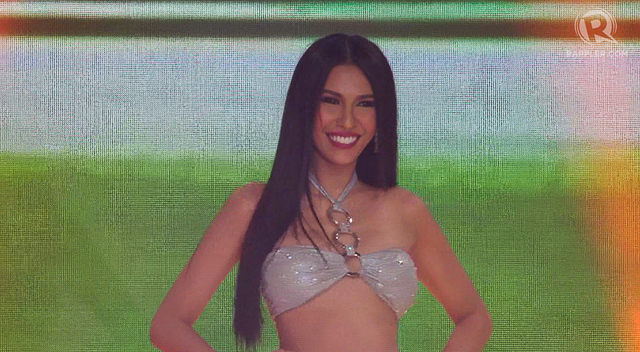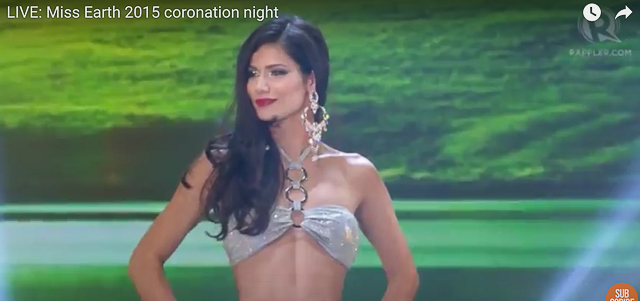 First Miss Earth winner Catharina Svensson was among many other previous Miss Earth queens in the audience, and she gave the ladies some sound advice: to stay focused on the noble cause.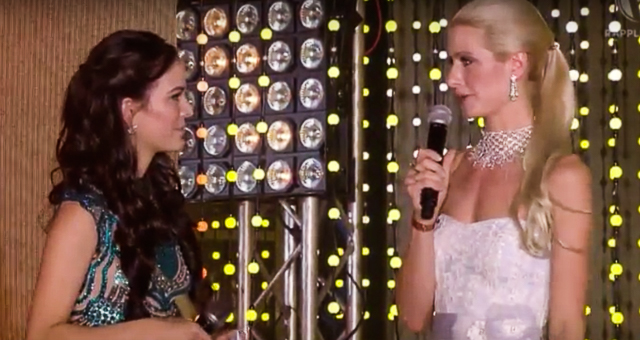 A performance of "Here I Am" from Eric Papilaya followed. 
This was followed by the evening gown portion, starring the top 16. 
Watch: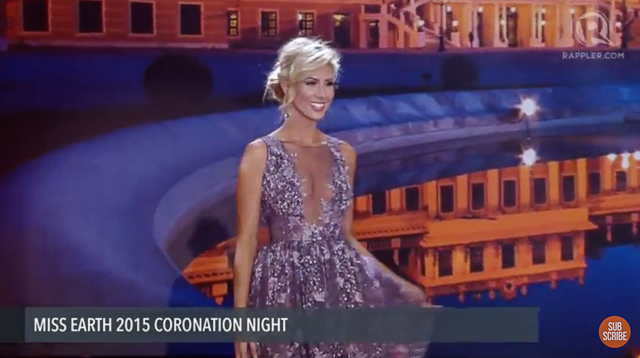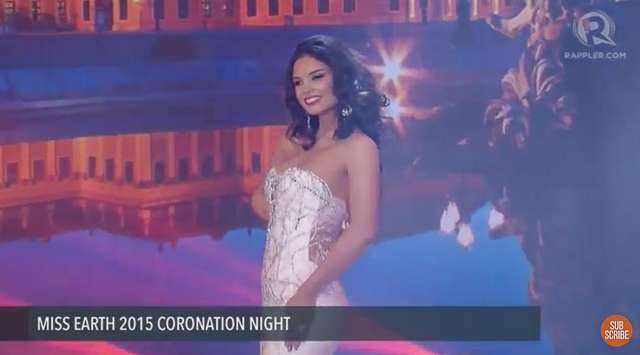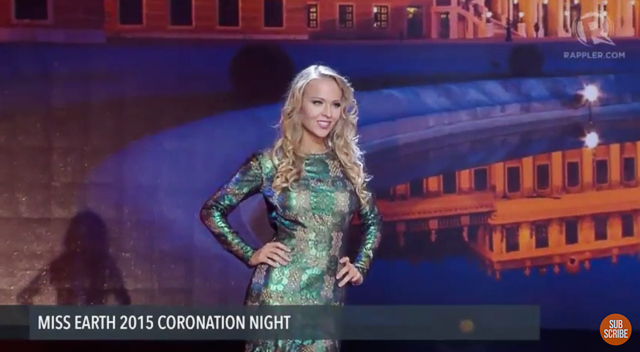 The top 8 were announced after this round. These included the ladies from the following countries:
USA

Australia

Brazil

Philippines

Austria

Chile

Colombia

Venezuela
The question-and-answer portion followed.
Watch the whole thing here:
Here are a few pictures from the segment, which included a tough question about what Miss USA might say to US President Obama about climate change, Miss Australia's environmental hero, and more.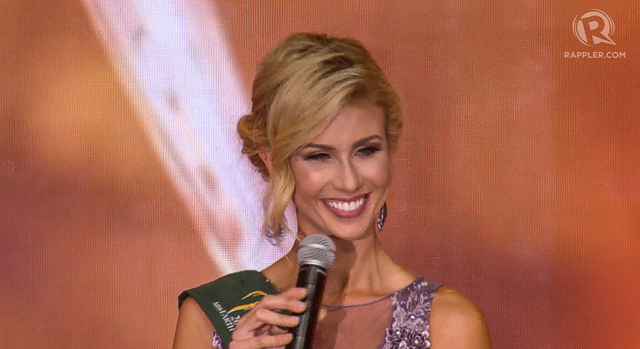 After this, Jamie Herrell took one last turn onstage as Miss Earth.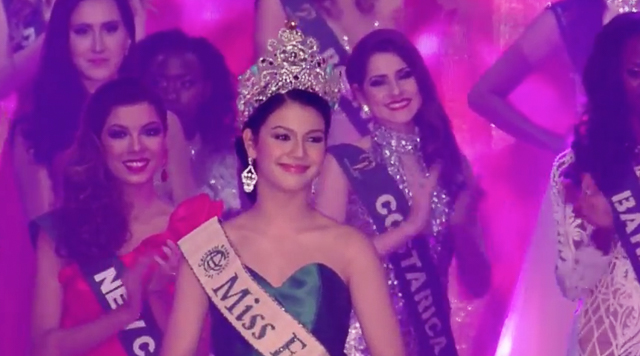 And Jamie happily crowned her fellow Filipino as the new Miss Earth. Check out the pictures here: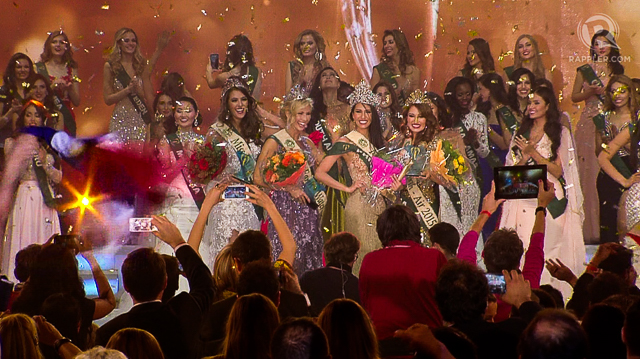 Watch the winners' announcement below:
Congratulations to the winners! – Rappler.com
More Miss Earth 2015: