Angelia Ong wins the crown for the Philippines – the country's second win in a row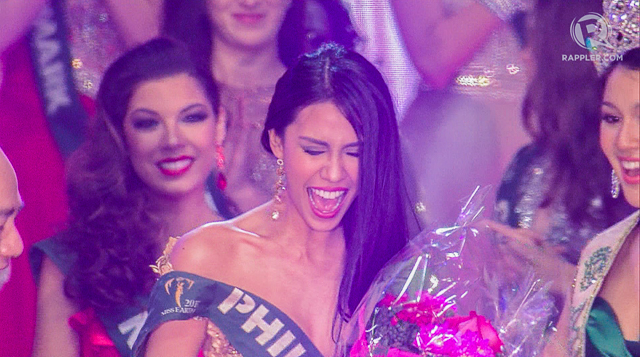 MANILA, Philippines – The Philippines' own Angelia Ong has won the title of Miss Earth 2015, succeeding the Philippines' Jamie Herrell, Miss Earth 2014 at the pageant's coronation night held Saturday, December 5 (early morning Sunday, December 6 in Manila) in Vienna, Austria. This is the Philippines' second win in a row. (READ: Photo recap: Miss Earth 2015 coronation night)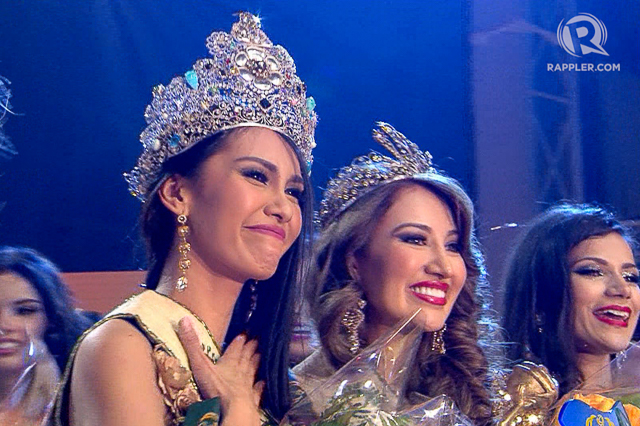 Angelia beat out 85 other ladies for the crown. 
During the question and answer portion of the pageant, Angelia was asked to come up with slogan for the next 15 years of Miss Earth. Angelia answered, "We will, because we can."
"I want to let everybody know that all things are possible and all things are feasible if we work together. We will, because we can," she explained. 
Watch Angelia's Q&A segment here: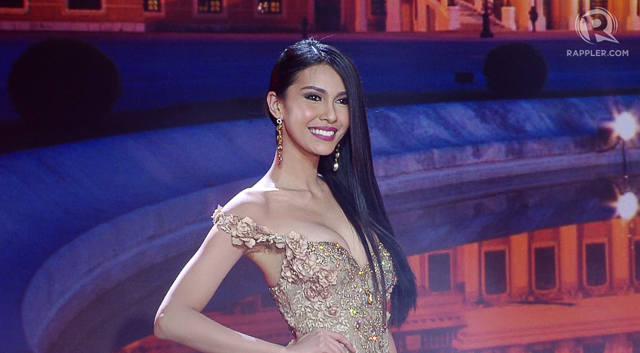 The following were the runners-up:
Miss Earth Air: Australia's Dayana Grageda

Miss Earth Water: USA's Britanny Ann Payne

Miss Earth Fire: Brazil's Thiessa Sickert
A day after she won the title, Angelica posted a message on her Instagram account.
"I've said this a thousand times and I say it again… It was never impossible, it was only difficult. Today, I woke up as your Ms. Earth 2015. #MissEarth2015 #backtobackforph #kilig #allforthegloryofGod #wewillbecausewecan.
"PS: I think you love crowning me @jherrell94.I love you. I don't think I would survive Vienna without you," she wrote.
Miss Earth is celebrating its 15th year this 2015, and this is the pageant's first time to hold the coronation in Europe. (READ: FULL LIST: Winners, Miss Earth 2015) 
Click here to see a photo recap of the show, and here to view the live stream. 
Congratulations to all the winners! – Rappler.com
More Miss Earth 2015: