Miss Earth 2015 Angelia Ong passes on her crown to Katherin Espín of Ecuador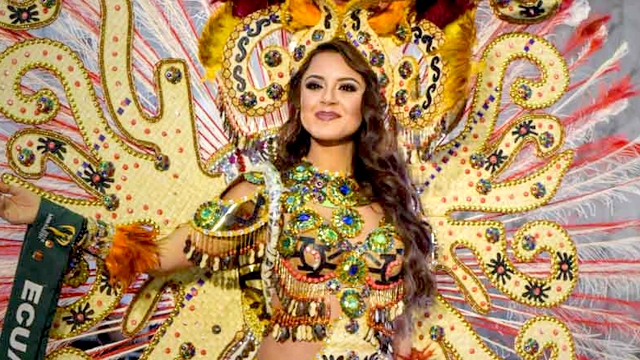 MANILA, Philippines – Katherine Espín is Miss Earth 2016!
It was an exciting night as Miss Earth 2015 Angelia Ong passed her crown on to Katherine Espín of Ecuador at the MOA Arena on Saturday, October 29.
Katherine, 23, is a model and cosmetologist. According to the Miss Earth website, her advocacy is to "Implement environmental education in schools to promote a positive climate change to the future generations."
Watch her eco beauty video below!
For the final question, the Top 4 ladies were asked, "The Paris agreement on climate change is a historic international deal that seeks to limit global warming to below 1.5 degrees centigrade. If you were selected as Miss Earth 2016, what would be your program to protect Mother Earth from climate change?"
Katherine answered: "I truly believe in the 5 R's, which is re-think, reduce, re-use, recycle and Respect. Because I believe that as human beings, if we apply that to our everyday lives, we can make a change, and we will reduce the problem that we just mentioned. If we apply that to our everyday lives, I believe that we… can save the place we live in which is our Mother Earth."
Listen to her and the rest of the Top 4 answer the question in the video below:
Angelia was the Philippines' representative at Miss Earth in 2015, while Miss Earth 2014 Jamie Herrell was also from the Philippines.
The journey of the Philippines' delegate this 2016, Imelda Schweighart, stopped at the Top 16.
The other winners in the Top 4 were from:
Miss Earth Fire: Brazil
Miss Earth Water: Venezuela
Miss Earth Air: Colombia
 – Rappler.com
More on the Miss Earth 2016 coronation night here: