Hear what Angelia had to say before she crowned her successor, Katherine Espín of Ecuador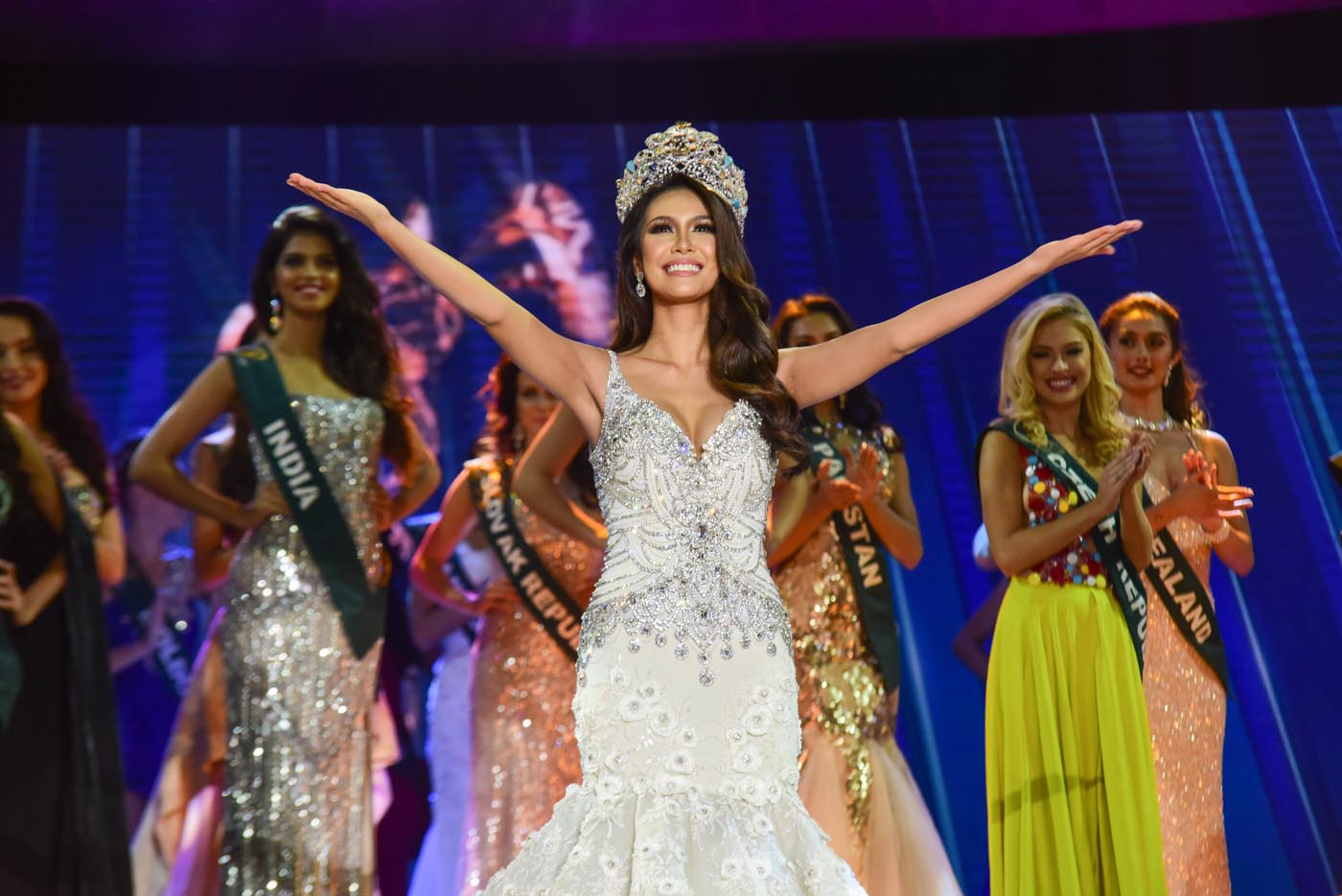 MANILA, Philippines – Miss Earth 2015 Angelia Ong passed on her crown to Miss Earth 2016, Ecuador's Katherin Espín, at the pageant's coronation night Saturday, October 29. But before that, she took her final walk onstage as the reigning Miss Earth just before the winners' announcement.
Right after, Angelia told hosts Marc Nelson and Rovilson Fernandez that she was nervous, and added: "I'm just very, very happy tonight and I'm just happy to give up this crown to the next one. She's gonna have an adventure of her lifetime."
Angelia, who also graduated from college earlier in the day, said that university and wearing the Miss Earth crown were equally difficult. "But I managed to make it through," she said with a laugh. "So I'm very, very happy and proud tonight. Thank you so much to everyone who supported and believed in me. Maraming salamat po (Thank you very much)."
Angelia graduated from De La Salle College of Saint Benilde with a Bachelor of Science in Business Administration, Major in Marketing Management.
The 2016 season marks the end of a 2-year winning streak for the Philippines. Jamie Herrell won the title in 2014, and Angelia Ong won in 2015. The Philippines' 2016 bet, Imelda Schweighart, failed to make the top 16.
Bruna Zanardo from Brazil, Stephanie De Zorzi from Venezuela, and Michelle Gomez from Colombia were the runners-up.
Click here to see the full list of winners. – Rappler.com
More on the Miss Earth 2016 coronation night here: