This is AI generated summarization, which may have errors. For context, always refer to the full article.
Why the Philippines has a clear path to the crown
MANILA, Philippines – Before I sat down to write this article, a friend of mine asked me how in the world could I I give an unbiased analysis on why Megan Young might just win the Miss World 2013 crown. Good question. I have always been biased toward Filipina beauty queens being one myself.
WATCH! #AskMegan: Miss World PH 2013 Megan Young
READ: Will Megan Young win Miss World title?
But I quickly shed my emotions, put on my lab coat and gave my friend this cold collection of facts:
1. Megan Young was handpicked to speak in front of the press at the Miss World Press Launch in Bali, Indonesia
Only 8 other contestants had that privilege: France, Spain, Lebanon, Puerto Rico, Cameroon, Netherlands, Australia and Jamaica. Consider that there are 127 vying for attention. 
2. Megan entered the Top 11 of the Beach Fashion Challenge which is like the Best in Swimsuit award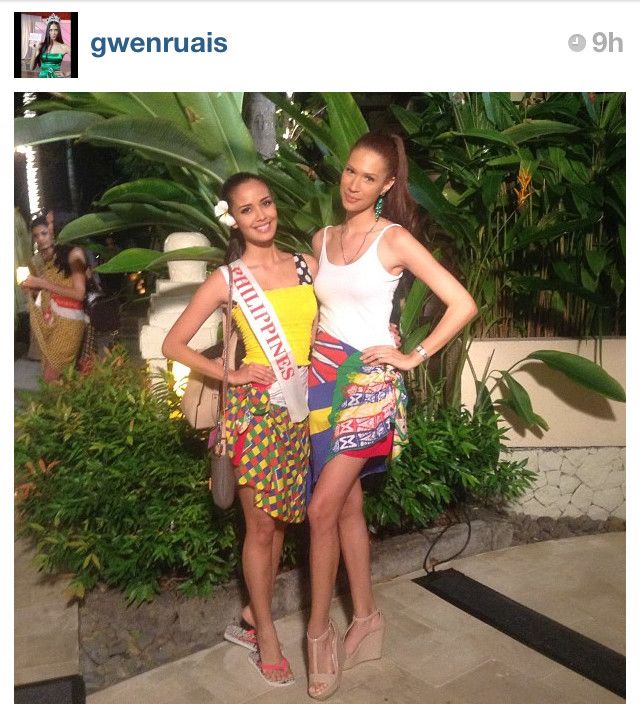 Although the winner will be announced on coronation night, Sept 28, placing high in this key challenge gives extra points to those who make it.
The last time the Philippines entered the Top 10 in the Beach event was in 2008 when Danielle Castano competed. [In case you're wondering why this year has 11 girls in the Beach event, it's because the final two girls tied for 10th place.]
3. The Philippines also landed in the Top 10 of yet another key challenge: The Top Model Event
This is where the contestants face-off on the catwalk and show off their prowess as fashion models.
Megan wore an elegant gown by Indonesian Princess Ayu Mirah Suardhana, a real princess who is also a gifted fashion designer. The princess personally selected Megan to wear her creation and even lent her expensive jewelry to wear during the event challenge.
4. Megan is one of the few selected to have a solo feature in the Dances of the World production number 
It will be performed on coronation night this Saturday. Megan will be doing the Singkil, a Filipino-Muslim dance.
One more interesting thing:
Although this has yet to be officially announced by the Miss World organization, it is worth noting that the reigning Mr. World, Francisco Escobar posted this on his Facebook:
Congratulations ladies… Miss Philippines, Spain, Indonesia, Japan, Korea, Brazil, Denmark, USA, Australia, Kosovo, Malaysia, Mexico, Belarus and Turkey… They are the official finalist (sic) of the most important track from (sic) the Miss World Pageant, #MissWorld2013 #BeautyWithPurpose #Finalists
[Update: As of September 27, Rappler was informed by Ms Joyce Burton-Titular that the above-mentioned Facebook post is a hoax. The Miss World Organisation informed the press that Mr. World Francisco Escobar never posted such update.]
I can't begin to tell you just how important the Beauty With A Purpose [BWAP] challenge is. Miss World founder Julia Morley takes charity work very seriously and the contestants who do well in this area get big fat points that increase their chances of entering the semi-finalists' circle.
Megan's BWAP project centers around flood victims in the Philippines. She chose this advocacy because on the night she won, a storm was raging over Luzon, flooding many areas and leaving thousands of families homeless. If the FB post by Mr World 2012 is correct then Megan may just have a clear path to the crown. 
My final set of interesting facts:
Megan has consistently figured high in predictions made by pageant websites like Global Beauties which has her at #1. British bookmakers like Paddypower, Bet365 and Ladbrokes list her at 2nd place behind Brazil.
Her Miss World profile video is the most viewed with a little over 97,000 views. In second is Vietnam with a little over 79,000. In the App Voting contest, she is in 2nd place right behind Gibraltar. [All figures in this paragraph are as of writing.]
READ: Megan Young 2nd in Ms World app poll
Now this is what the international press has to say about her:
"Hot favorite for Miss World 2013? Will pretty and talented Miss Philippines Megan Young take home the global title this year?" – Yahoo Singapore
"Miss Philippines and the host country Indonesia have emerged as the hot favourites for the crown this year." – International Business Times UK
"…early favourites among the contestants have emerged after this week's ceremonies. One of them is Miss Philippines Megan Young. The gorgeous brunette has websites and blogs dedicated to her awesomeness, with more and more reader polls and votes coming in for her." – Sunday World, South Africa
With all that said, it's time to take off my lab coat and stick my heart back in my chest and tell you that I absolutely adore Megan Young and believe that she is going to win Miss World 2013 because she's drop-dead gorgeous with a knock-out personality and a heart that truly cares for others.
READ: My sister, the beauty queen
Let me end this article with something she posted on her official Miss World – Philippines Facebook that just adds to her awesomeness:
Sa aking mga kababayan, huwag kayong mawalan ng pag-asa. May bukas pa at may laban pa tayo. Taas noo tayong lalaban pero tayo'y magpakumbaba pag dating sa ating mga salita. Buong puso ko at puso niyo ang lumalaban dito. Itong laban na ito ay para sa ating lahat. Sana makapagbigay inspirasyon ako sa lahat ng Pilipino katulad rin ng aking mga iniidolo na lumaban para sa bansa. Laban, Pilipinas. <3
[To my countrymen, don't lose hope. We have tomorrow and we still have a chance of winning. We fight proudly but we must be humble with our words. My heart, as well as your hearts are in this battle. This fight is for all of us. I hope to give inspiration to all Filipinos just like those whom I look up to who have fought for the nation. Philippines, Fight!] – Rappler.com
Rappler will LIVE blog the Miss World 2013 coronation night on Saturday, Sept 28, 7pm Philippine time.
You can also read: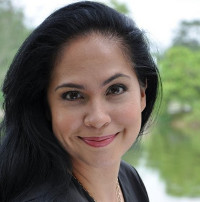 Joyce Burton-Titular is a Filipina beauty queen with two Binibining Pilipinas titles: Miss Young Philippines 1980 and Binibining Pilipinas-Universe 1985. She currently keeps a beauty queen blog called Adventures of a Beauty Queen.
Joyce has more than a decade of experience as a news presenter. Her main work today is voicing — hers is the voice that reminds you to fasten your seatbelt and turn off your cellular phone when you fly Cebu Pacific.
Joyce is a mother of two, wife of one and the slave of 7 dogs and 7 cats.