Megan Young returns to the NY tri-state area to help disadvantaged children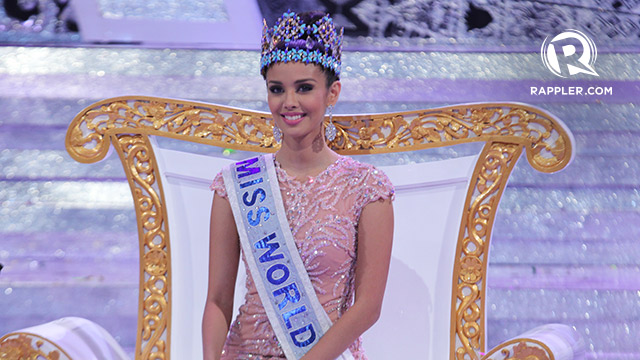 MANILA, Philippines – Miss World 2013 winner Megan Young returns to the New York Tri-State area for a fund raising activity that will benefit disadvantaged children at the Philippine General Hospital's (PGH) pediatric ward and street children facility Tuloy Foundation Center.
PGH is the biggest hospital in the Philippines. Of its 1,500 bed-capacity, 1000 are allocated for indigent patients. It mainly focuses on helping the poor as it offers some of the lowest rates for medical services in the country. Tuloy Foundation, meanwhile, offers street children an alternative life. They are hosted by a second family that teaches them discipline and to turn away from wrongdoing.
Young will be hosting a dinner in partnership with the Philippine Independence Day Council Inc (PIDCI) – an organization in the States that organizes the Philippine Independence Day celebration in the New York tri-state area. It will be on November 20, 7 pm, at the Doubletree by Hilton in New Jersey.
"PIDCI and Megan share the same vision of bringing together various Filipino-American communities to show them what we are doing and to get them involved.  At a consulate briefing held last month, she called for help and we gladly partnered up with her," said PIDCI President Fe Martinez.
Miss World events director Steve Douglas lauded Young, calling her a "very special Miss World" as she is very proud of her heritage and wants to use it to help people from different countries unite in helping others.
Born in Virginia, Young and her family moved to Olongapo City when she was 10 years old. She has been a film and TV actress and music and TV host in the Philippines since 2004. She wants to be a director after studying digital film-making in one of the universities based in Manila. – Rappler.com
For tickets ($65) to the dinner fundraiser with group photo opportunity, contact Fe Martinez (973-222-0085), Albert Diala (347-260-8063), Elvira Reyes (551-208-4986), Ollie David (732-499-7995) or Dr Prospero Lim (347-248-5106). You may also email pidci.missworld@gmail.com.