Pageant forum moderator Drew Francisco shares his fearless forecast for the Miss Earth crown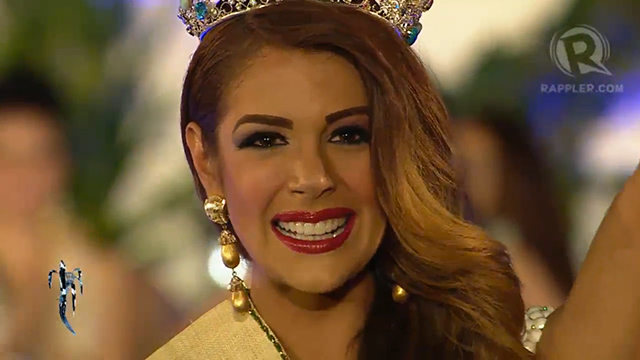 MANILA, Philippines – The 14th installment of the annual Miss Earth beauty pageant officially kicked off last Monday, November 10, with 85 contestants vying to become the next ambassador for environmental awareness and conservation.
Aside from the usual swimsuit, resorts wear and evening gown competitions, the ladies also promoted the pageant's earthly causes. (READ: Miss Earth 2014 roundup of pre-pageant activities)
Before Alyz Henrich of Venezuela crowns her successor, here's a rundown of the ones to watch out for as the pageant progresses.
Blonde beauties
Miss Earth crowned Teresa Fajskova of Czech Republic in 2012. Will we see a repeat this year?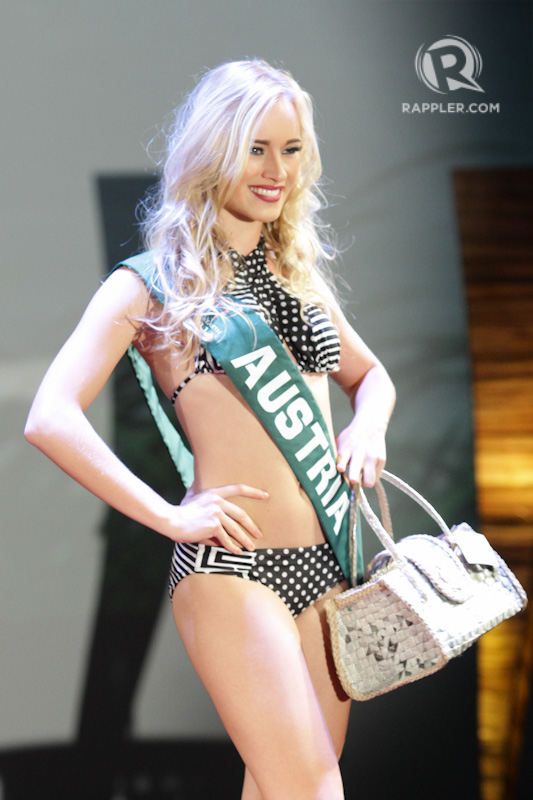 AUSTRIA. Valerie Huber holds a black belt in taekwondo and is studying acting and political science. This summer, she went back to Africa to do social work to teach children basic English and math skills.
As a Miss Earth candidate, Valerie believes in "using beauty and knowledge to create awareness of those in need, support humanitarian and ecological projects and fight the injustice in our world." With Katia Wagner coming so close to winning the title (she was Miss Air) last year, we might just see the eloquent Valerie win it all this year.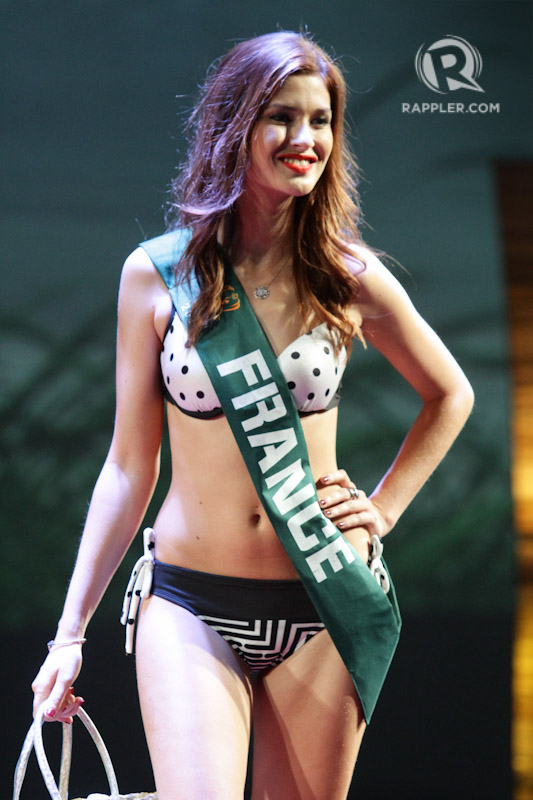 FRANCE. Laëtitzia Penmellen was among the top favorites in last year's Miss France pageant but finished 2nd runner-up. Her appointment as France's representative to Miss Earth was warmly welcomed by fans. She topped pre-arrival lists and hopes are high she will continue and even exceed the country's Top 16 placement last year. This green-eyed stunner is a law student and is into karate.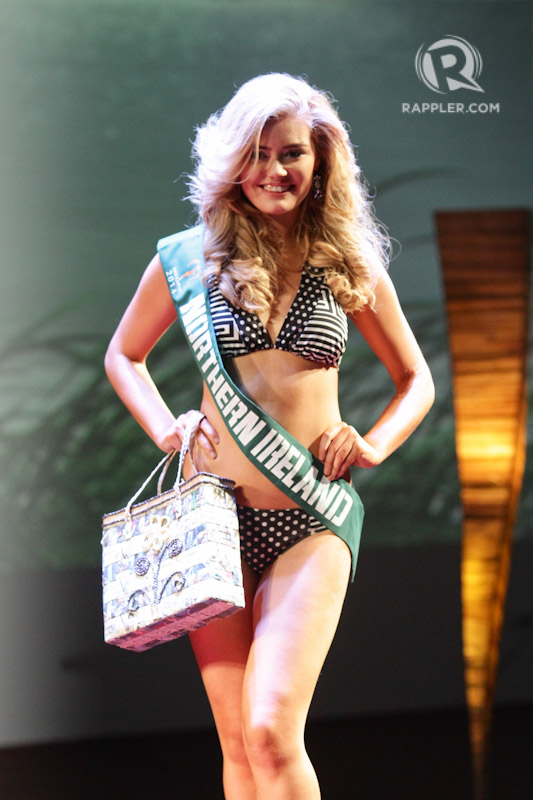 NORTHERN IRELAND. Justine McEleney's advocacy is "to establish interactive, educational projects for young children and adolescents to highlight the importance of recycling and wildlife protection to maintain the beauty of our world-renowned natural habitats."
She believes this will boost a sincere desire among people to help protect environmental and cultural resources for future generations. What is noteworthy about Justine is she interacts with fans on pageant websites to offer advice and encouragement. 
Crossover girls
These girls have already competed in other Big 4 pageants prior to joining Miss Earth. Will the pageant experience work in their favor?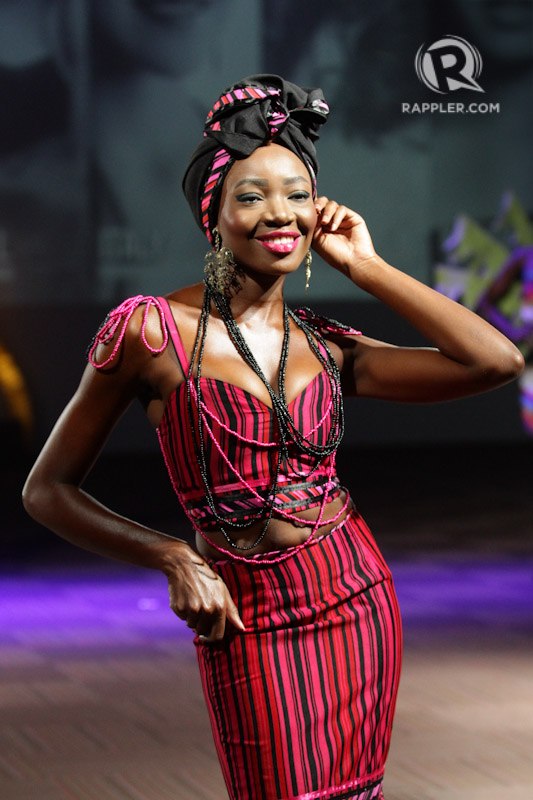 NAMIBIA. Paulina Malulu is the third beauty queen in history to compete in all Big 4 pageants. She first joined Miss International in 2012 and placed in the Top 15. The following year, she went on to compete in both the Miss Universe and Miss World pageants but did not place. This year, she becomes the first Namibian to compete in Miss Earth.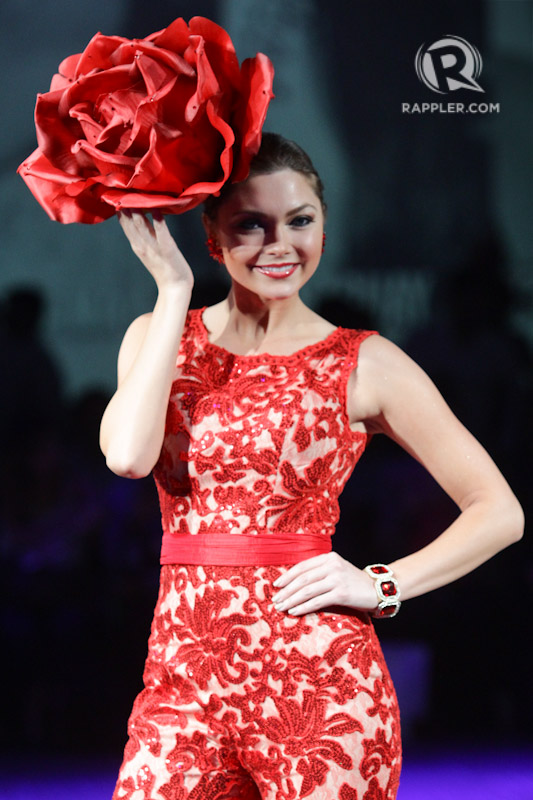 USA. Prior to joining Miss Earth, Andrea Neu represented the country in Miss International 2013 where she placed in the Top 15. "I have traveled to a number of different countries and have enjoyed learning about different cultures and making new friends. I would love the opportunity to travel and work on behalf of Miss Earth," she writes.
US VIRGIN ISLANDS. Esonica Veira has joined a number of local and international teen pageants, but her first taste of Big 4 pageant was in 2011 when she finished as a Top 15 semifinalist in Miss World. Two years after she placed 4th runner-up in Miss Supranational 2013, won by the Philippines' Mutya Johanna Datul. 
Favorites
The darlings of pageant fans and the press are here to prove they are more than just the hype.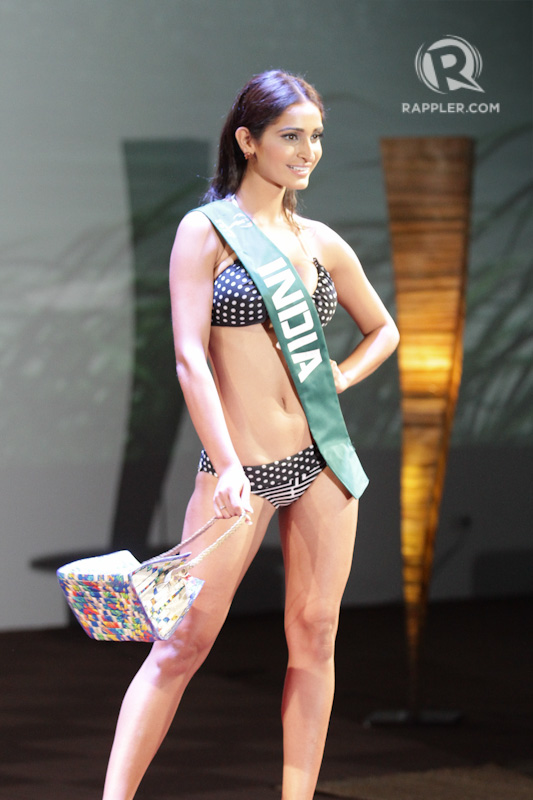 INDIA. After winning the crown in 2010, India has not made the cut despite sending stunning and well-prepared candidates. This year, Alankrita Sahai is ready to end the drought. She is the complete package and is very eloquent. She also seems to be well-versed in the Miss Earth causes: "My focus is to create awareness about green laws that will aid in promoting ecotourism globally and my journey begins in Goa, the heart of India's travel destination," she writes on her Miss Earth profile page. "The environment here prospers due to its locals who have taken keen interest in preserving what nature has given them."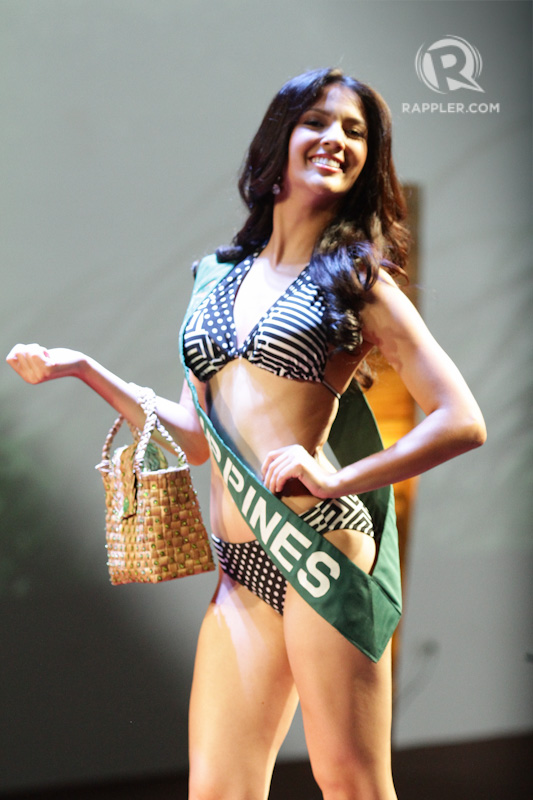 PHILIPPINES. As the host delegate, you always have to prove you deserve to make it as one of the semifinalists without the news being met with raised eyebrows. But if Jamie Herrell makes it this year, for sure she will make it on her own merits. She is already working hard as the reigning Miss Philippines Earth, especially in promoting the "Think Twice" campaign that encourages people to find alternatives to protect and help Mother Nature. (READ: Jamie Herrell goes back to basics for the environment)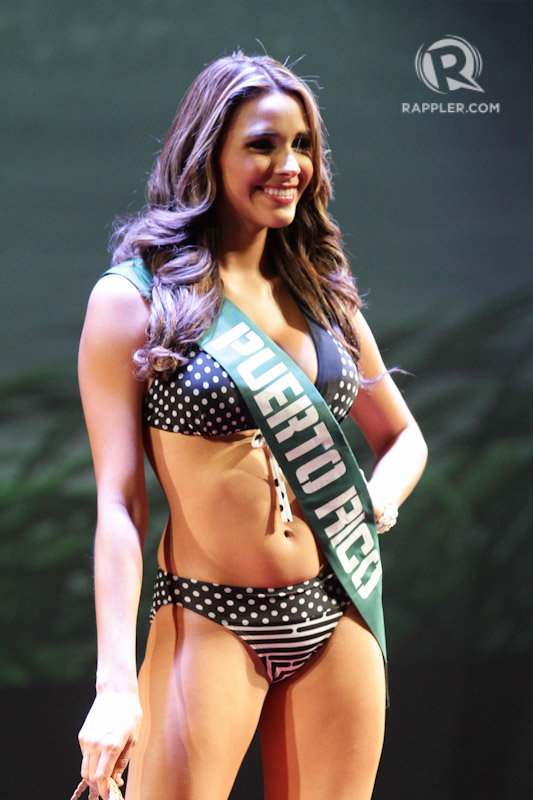 PUERTO RICO. She joined the Miss Mundo Puerto Rico pageant twice, in 2013 and 2014, but ended up as first runner-up in both editions. But this year, the runner-up gets sent to Miss Earth, giving Franceska Toro the chance to showcase what she's got on the international level. Her commanding presence and charisma adds to her good chances at finally bringing Puerto Rico back to the Miss Earth semis. 
Replacements
These ladies were originally set to compete in Miss Earth's 2015 edition and the other in a different pageant, but in an unexpected twist of fate, they are now wearing their respective sashes in Manila.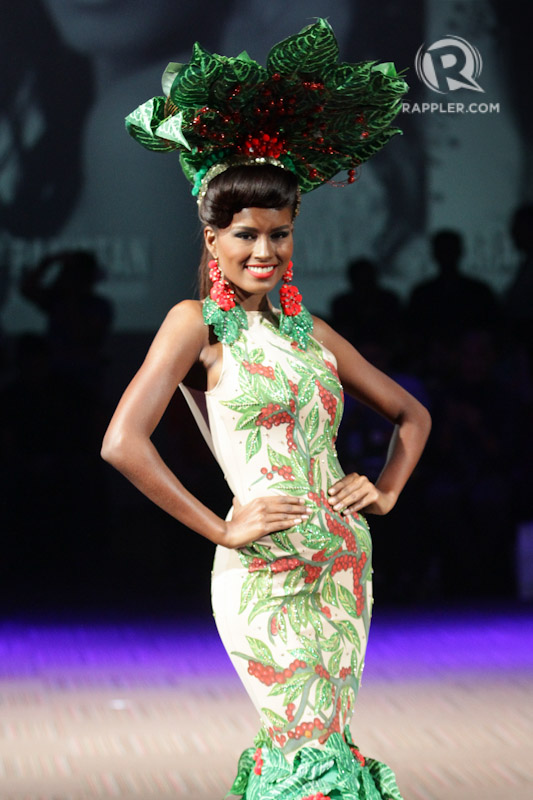 DOMINICAN REPUBLIC. Would you believe that Mayte Brito didn't aspire to become a beauty queen when she was a kid? It was only when she was 18 that she decided to try her luck in the Miss Dominican Republic 2010 and placed fifth. She then competed and won in that year's edition of Miss Global Teen. Four years after, she joined Miss World Dominican Republic and won the Miss Earth DR title. She was expected to compete next year but her predecessor Cheryl Ortega decided to withdraw to focus on her studies. With Mayte's good presentation skills and her winning smile, we might just see a victory from her.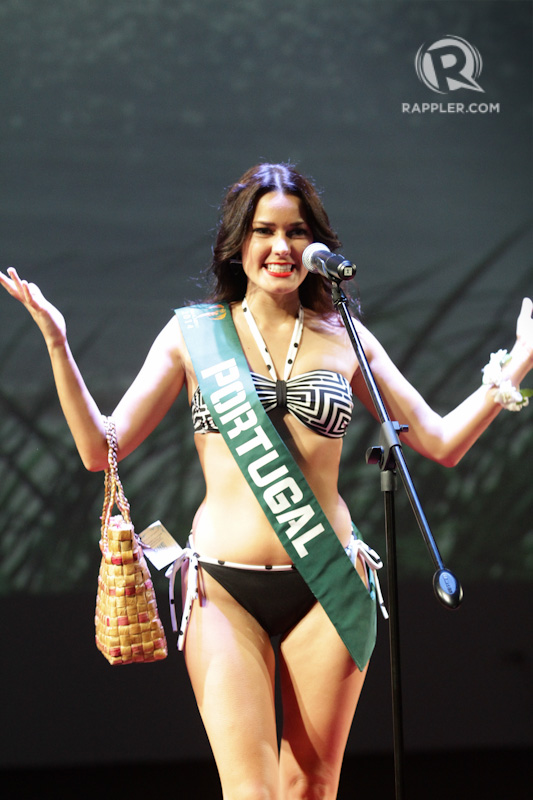 PORTUGAL. Raquel Fontes was supposed to compete in a minor pageant, but was instead elevated to this Big 4 pageant after the winner Barbara Gomez resigned citing family reasons. This girl is among the underrated girls in the competition although it can't be denied she has a stunning face. But what would set her apart from the rest is that she's an active advocate of animals and nature.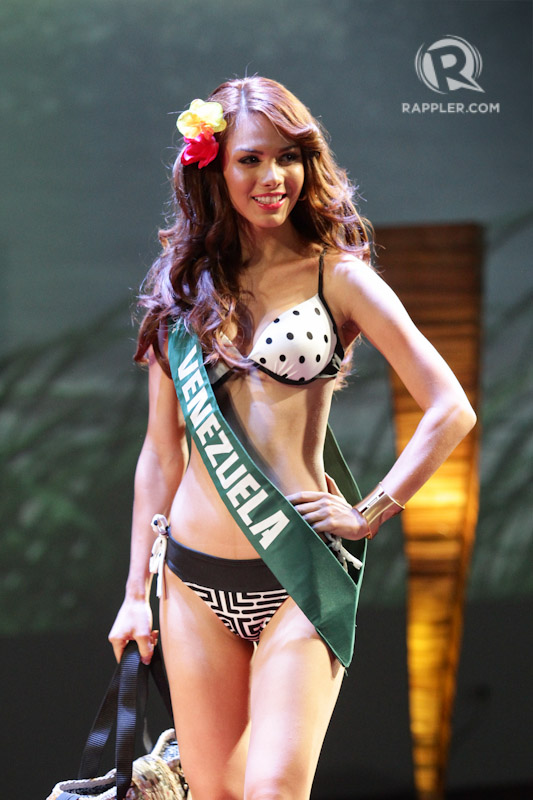 VENEZUELA. Stephanie de Zorzi was expected to compete in Miss Earth 2014 but was replaced by Maira Alexandra Rodriguez who was set to compete next year. Despite having only barely a week to prepare for the pageant, Maira is a threat in the competition. Venezuela has placed in the Top 4 seven times in the last nine years and it looks like the streak will continue. She says she believes "each person has something positive to give to the earth and make with it a better world."
The Miss Earth coronation night will be held on November 29 at the UP Theater in Quezon City. Bookmark this page to watch the live stream. – Rappler.com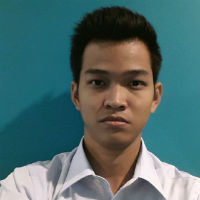 Drew Francisco, 25, works as a web production journalist for a financial newspaper. He is a forum moderator and correspondent for Missosology.org. He also maintains Pageant Focus, a blog dedicated to beauty pageants.