Pageant writer Drew Francisco shares his picks on who will take the crowns
Note: Another set of predictions, from pageant writer Norman Tinio, can be found here. Below, you can find the separate predictions of Drew Francisco, a pagent writer and correspondent who also writes about the competition for Rappler. 

A former house helper, celebrities, models, returning candidates and pageant veterans – these are just some of the 34 candidates competing for the 5 coveted titles at this year's Binibining Pilipinas pageant. 
Who among this year's candidates deserves to wear the Philippine sash at Miss Universe, Miss International, Miss Intercontinental and Miss Supranational? Here's a list of who might emerge victorious on Sunday: 
THE TOP BETS 
Miss Universe Philippines: Pia Alonzo Wurtzbach (Binibini 10)
After last year's heartbreaking Top 15 finish, Pia is back with vengeance. She seems more relaxed now, and this was evident in her swimsuit performance during the press presentation.
That doesn't mean she has lost her luster. In fact, Pia was one of the best performers at the annual fashion show. No wonder she made it as finalist in the Best in National Costume category.  
Her stunning face, years of pageant training and determination make her a top contender for any international pageant. She deserves to be rewarded for her perseverance.
Bb Pilipinas International: Christi Lynn McGarry (Binibini 19)
This girl is a bombshell. This freelance model has the body, towering height and distinct facial features that could make her stand out in the international pageant scene. She easily transformed from fierce to elegant during the fashion show, and her press presentation performance was among the most memorable. 
She's no stranger to pageants, too. She already joined Mutya ng Pilipinas and was among the 15 semifinalists in Miss Intercontinental 2010. She is also a good speaker so it won't be a surprise if she nails the Q&A round.
Bb Pilipinas Intercontinental: Janicel Lubina (Binibini 11)
She might be one of the youngest in the batch at 19, but she's already a pageant veteran. She finished second runner-up in Miss Scuba International in 2012 and a year placed second to Megan Young in Miss World Philippines 2013.  
Despite some saying Janicel's weakness lies in her communication skills, she remains a press favorite. In fact, her story as a former house helper turned pageant aspirant is now making waves in both local and foreign media.
But aside from her humble background, what makes Janicel a top favorite in the competition are her killer curves and top-notch stage presence. She's undeniably one of the strongest candidates of Bb Pilipinas this year.
Bb Pilipinas Supranational: Nancy Lee Leonard (Binibini 29)
Nancy is one of the candidates who is most ready to conquer the international pageant scene. Her beautiful face and winning smile are being compared to the reigning Miss Universe from Colombia. By just observing her actions, you'll know she is already prepared for the big fight. 
Despite the commanding presence, this lady tends to overdo her turns and poses. Her styling is also hit-and-miss, plus she has the tendency to beat around the bush when answering questions. She needs to work on these things to fortify her chances.  
Bb Pilipinas Tourism: Ann Lorraine Colis (Bibinini 24)
Ann, 22, fits the mold of Bb Pilipinas Universe winners in the last decade with her morena beauty. This is her first attempt at a national pageant, but based on her press presentation performance, she moves like a pro. During the national costume show, she walked with much elegance and glamour. She is too good for a runner-up finish so it won't be a surprise if Ann will snatch the award.
THE ALTERNATES TO THE CROWNS
1st runner-up: Kylie Verzosa (Binibini 12)
The most photogenic of them all, Kylie doesn't need too much make-up to make her stand out. Her natural charm makes her a standout. Her performance in the fashion show, however, was bordering on forgettable, so she must improve on her presence. But with her professional modeling experience, good communication skills and scholastic background, she could give the front-runners a good fight.
2nd runner-up: Hannah Ruth Lulu Sison (Binibini 28)
She did not place in 2013 but came back strong last year and finished second runner-up. Now also on her third and final attempt (same with three other hopefuls), Hannah is not leaving any stone unturned. Her performance during the press presentation was probably her best since 2013. Her snappy but graceful turns and her overall styling made her appear every inch a queen. 
8th: Teresita Ssen Marquez (Binibini 34)
She is one of the most talked about candidates, mainly because she is the daughter of actors Alma Moreno and Joey Marquez. But throughout the pageant, Wynwyn proved is is more than just a celebrity daughter.
She gave one of the most memorable performances during the press presentation: her snappy turns and the way she threw her sarong left a strong impact. She prepared for this and is definitely on the radar. 
9th: Patricia Lae Ejercitado (Binibini 30)
Patricia first joined in 2010 and went home empty-handed She came back strong in 2012 and made it to the Top 12. Will she finally make it as one of the winners this year? It's a bumpy road ahead for her, but if she keeps her fierce and snappy performance during the press presentation and gives a better Q&A this time, she might just make it. 
10th: Alaiza Flor Malinao (Binibini 21)
Professional model and Century Tuna Superbods runner-up Alaiza has one of the best bodies in the competition. That, plus her fierce look and commanding walk, make her a strong competitor.  
OTHER STANDOUTS
11th: Rogelie Catacutan (Binibini 25)
From her styling to her stage presence, Rogelie has improved a lot since her stint in Miss World Philippines 2011. She was among the best performers during the fashion show, where she worked that Philipp Tampus terno with so much grace and sophistication. 
12th: Princess Joy Camu (Binibini 14)
Did you know that this innocent-looking beauty is a professional fire dancer? No wonder she gave a fiery performance during the fashion show. However, it seems her talent is still a little raw for Bb Pilipinas, as she easily was overshadowed by her experienced counterparts. 
13th: Mae Liezel Ramos (Binibini 13)
After her Top 15 finish last year, Liezel is determined to get one of the main titles this year. And while she is among the more experienced in the batch, it is a surprise that she wasn't gven much attention. Her commanding presence and good body are her greatest assets. She is also among the most consistent and could pull off a surprise.
14th: Anja Vanessa Peter (Binibini 22)
One of the underrated girls in the competition is 26-year-old Anja. With the right styling showing off her amazing athletic figure, she might also pull of a strong finish. 
15th: Toni Alyessa Hipolito (Binibini 6)
Another returning candidate is 25-year-old Toni. She was in the Top 10 in 2008 but failed to place two years later. To be honest, there's no major transformation from the Toni pageant fans have seen before. However, her good walk and beautiful face could bring her to the semis again. 
These are, of course, just my opinions on who might make it to the top. Who are your favorites? Let us know in the comments below. – Rappler.com 
All photos by Rob Reyes/Rappler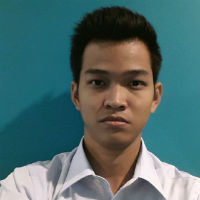 Drew Francisco, 25, works as a web production journalist for a financial newspaper. He is a forum moderator and correspondent for Missosology.Org. He also maintains Pageant Focus, a blog dedicated to beauty pageants.
Follow Rappler for more on Bb Pilipinas 2015:
Leading up to coronation night:
Get to know the ladies:
Read more: