Angele Kossinda's ensemble is inspired by her country's national animal, the lion
Cameroon's Miss Universe representative Angele Kossinda walked in the pageant's national costume competition in a design by Filipino fashion student Kennedy Gasper.
Inspired by Cameroon's national animal, the elaborate ensemble included a massive lion headdress, a backpiece that fans out into two lion faces on her sides, a gold neckpiece, a beaded top and bottom, and furry shin warmers.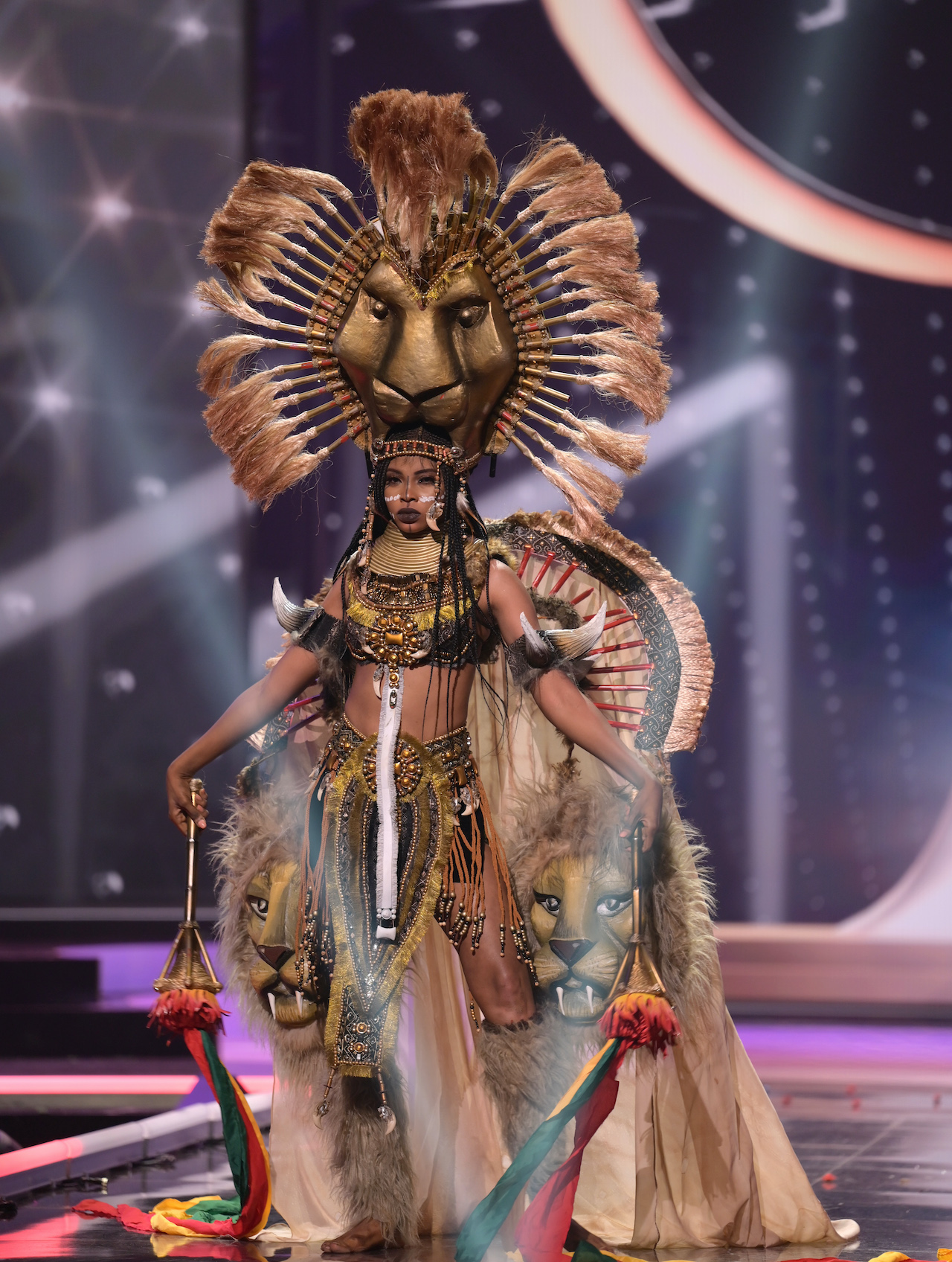 The ensemble was designed by Kennedy, a third-year student taking up fashion and textile technology at the Central Luzon State University in Nueva Ecija. (Editor's Note: An earlier version of this article said that Central Luzon State University was in Isabela, instead of Nueva Ecija. This has been corrected.)
Angele previously sang praises for Kennedy, saying he was "a very young talented man who also deserves this opportunity." She said that her gowns for the pageant were also made by Filipino designers.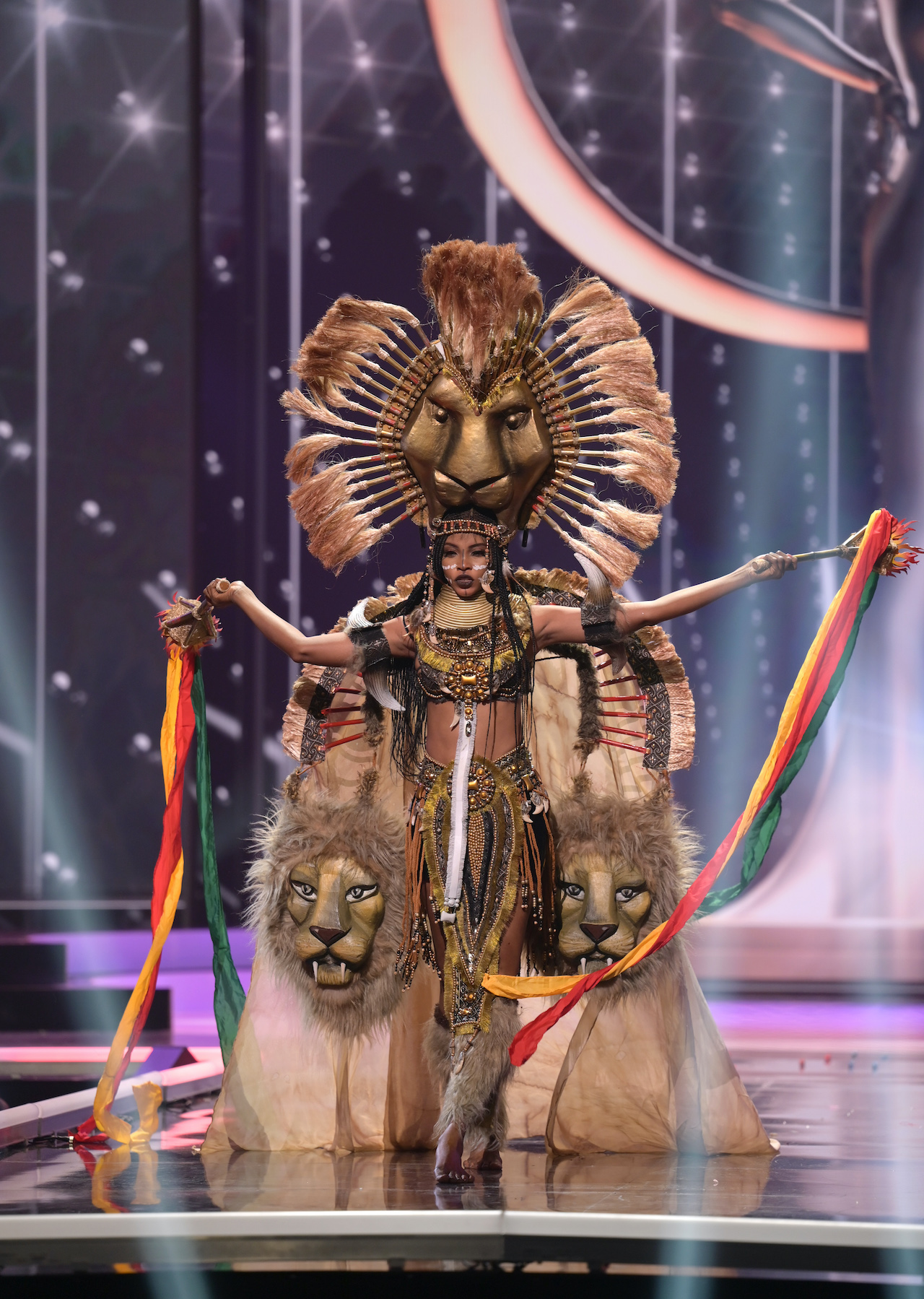 The national costume competition was held in Florida on May 13 (May 14, Manila time). The finals night will be held on May 16 (May 17, Manila time), with Rabiya Mateo representing the Philippines. – Rappler.com