'I hope to see everyone, in a bigger stage and much brighter circumstances in the future,' says Joanna Rabe
More than a week before coronation night, Miss Universe Philippines 2021 delegate Joanna Maria Rabe announced on Monday, September 14, that she's withdrawing from the competition after catching dengue earlier this week.
"With great sadness, I would like to inform you that my Miss Universe Philippines journey has been cut short. I got Dengue Fever earlier this week and my doctors advised that I would need more time to recover my strength," she wrote in an Instagram post.
Despite the sudden turn of events, Joanna said she'll be "forever indebted" to those who helped her in her pageant journey. She also thanked the MUP organization.
Joanna added that she's hopeful to "see everyone in a bigger and much brighter circumstances in the future."
She ended the post with her final sign off as a candidate, "I am Joanna Maria Rabe, your Miss Universe Philippines – Zambales 2021."
Several beauty queens like Hannah Arnold, Meiji Cruz, and fellow delegates Ayn Bernos and Maureen Wroblewitz wished her a safe recovery.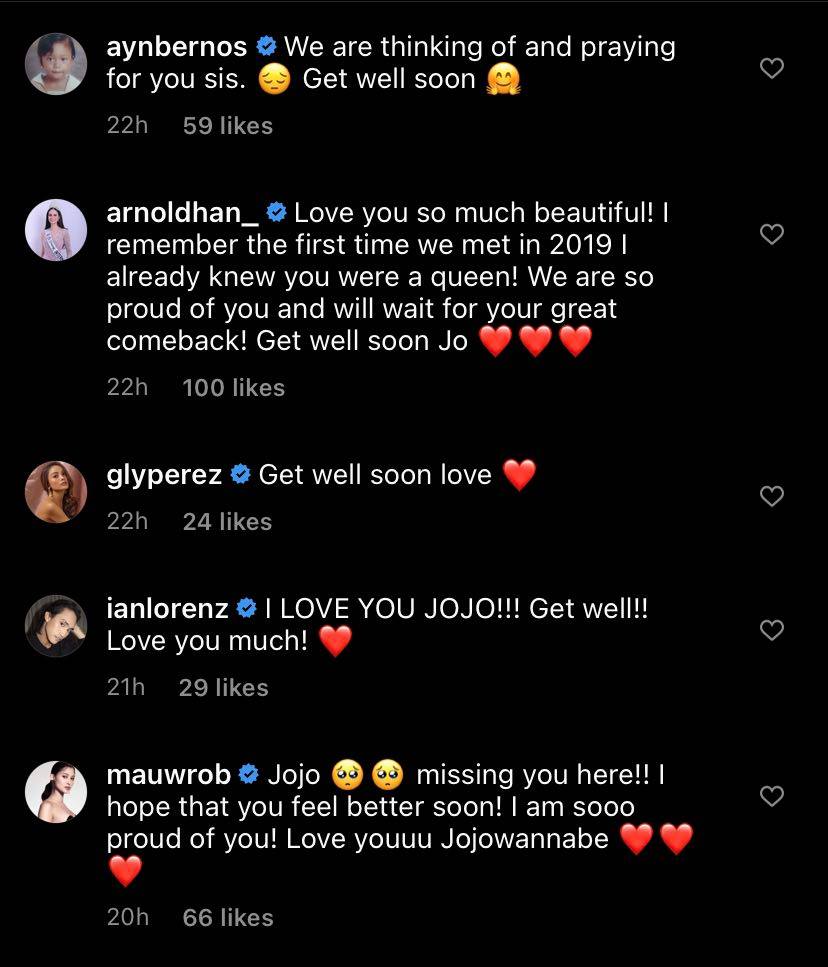 "We are so proud of you and will wait for your great comeback," wrote Hannah.
Joanna was one of the 30 final delegates chosen to compete in the pageant night, after a series of virtual challenges. MUP has yet to announce if another delegate will replace Joanna's spot in the top 30 or will the pageant continue with only 29 candidates.
The Miss Universe Philippines 2021 coronation night is set for September 25. Reigning queen Rabiya Mateo is set to crown her successor, who will represent the country in the international pageant to be held in Israel in December.
Rabiya competed at the Miss Universe pageant in May 2021. She ended her pageant journey in the Top 21. – Rappler.com