Who's the best bet to win the crown? Norman Tinio weighs in.
Binibining Pilipinas 2021 will be recorded in modern history as the longest edition ever of a national pageant in the Philippines. It was so long, in fact, that:
it spanned practically two pageant seasons;
majority of the ladies celebrated two birthdays each as Binibinis; and
most of the casualties dropped out due to reasons other than what avid pageant followers are used to
Back in February 2020, when the original roster of forty official candidates was released, the excitement created was so high, with familiar names and faces making it to the list. Previous runners-up -– like Samantha Mae Bernardo and Vickie Ruston – returned with unfinished businesses to settle. What's more, notable crossovers such as Maureen Montagne and Gabrielle Basiano, plus anticipated repeaters Hannah Arnold and Honey Cartasano, added fuel to the already blazing fire.
Initial photo shoots and a couple of pre-pageant events were held just like in past years. And then – boom! – the COVID-19 pandemic happened. What was initially thought as a cause of delay that would run up to only three weeks or a month at most disrupted the entire calendar of activities. The lockdown held the world, and not just the Philippines, to a standstill.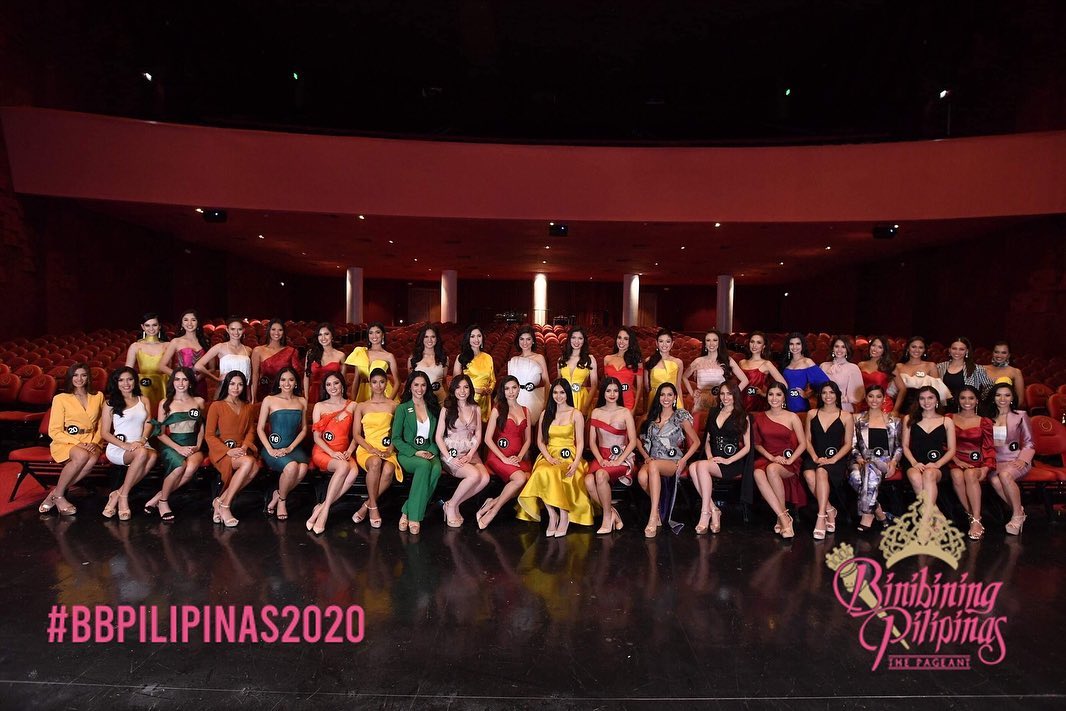 What followed were months of uncertainty. The Binibinis had to stay home, just as the organizers' hands were tied. Sure, they were able to bank sufficient pictorials and promotional materials that could tide them over until things get back to normal. But when the quarantine stages worsened from GCQ to MGCQ to ECQ and MECQ, the waiting period stretched everyone's patience, so it was decided that the 2020 finals would be scrapped. What followed was a wait for an indefinite period to resume any kind of festivities, even if a new pageant year was already fast approaching.
While all of this is happening, the list of forty ladies was slowly getting whittled down. First to go was Rowena Sasuluya, who opted to grab the opportunity of competing in Miss Globe 2020 as Miss Philippines. And as 2021 came, more Binibinis bowed out of the competition such as Vickie Rushton and Ana Thea Cenarosa due to age requirements, Alexangela Salvador because of her several businesses that required full attention and Hazel Joy Ortiz who accepted a significant TVC project with a big fastfood chain.
The last one to drop out was Samantha Bernardo who – with the blessings of BPCI – was named Binibining Pilipinas Grand International 2020, flew to Bangkok, Thailand to represent the country in Miss Grand International 2020 and was named 1st Runner-Up in the process. This was a cause for some celebration because of the successful run. But again, a virtual press conference was still a must for health and safety reasons.
So now, we are left with thirty-four (34) Binibinis who are inarguably the most patient set of candidates in a national pageant. They signed up in early 2020 and have extended their commitment until now – just a few days before the much-awaited Grand Coronation Night on July 11.
So who remains in the clear hunt for a crown among them?
To set things straight, there are two beauty camps and a few independents whose stakes are still firmly in place.
Consider these numbers:
Kagandahang Flores (KF) – 25
Aces & Queens (A&Q) – 6
Independents – 3
That is how the remaining Binibinis of Binibining Pilipinas 2021 are stacking up in favor of KF, with 73.5% of the total cast under their guidance. Meanwhile, Aces & Queens has only 17.7% with the remaining 8.8 percentage points belonging to three independents (Gabrielle Basiano, Honey Cartasano and Lois Badando).
Those are very telling figures for the uninitiated. But if you look closely, there are non-KF candidates who are strongly capable of stealing the thunder away from the majority.
As such, below are fifteen (15) picks who can really battle it out for the four titles – more than half of them from KF and the remaining seven (7) from the rest. Keep in mind that there will only be twelve (12) qualifiers for the first cut. But this is such a strong batch that it would be a shame not to cite three more to the forecast.
This is ranked according to their assigned numbers:
Samantha Alexandra Panlilio (KF)
Patrizia Garcia (KF)
Shanon Tampon (KF)
Meiji Cruz (KF)
Patricia Denise Babista (A&Q)
Maureen Montagne (KF)
Cindy Obeñita (A&Q)
Alexandra Mae Rosales (KF)
Justine Felizarta (KF)
Karen Laurrie Mendoza (A&Q)
Hannah Arnold (A&Q)
Gabrielle Basiano (Independent)
Carina Cariño (A&Q)
Francesca Taruc (KF)
Honey Grace Cartasano (Independent)
During the Top 12 juncture, interviews and/or question-and-answer will take over the actual program. And here is where hosts Catriona Gray and Nicole Cordoves will take turns in speaking with the ladies to help the judges arrive at their life-changing decisions. Making predictions for the final results is not like reading a crystal ball, where the names of the winners will appear in a smoky haze. So whoever gives the most commanding answer or speech could come from anyone among them. 
It is also crucial to "assign" a potential winner to the international pageant where she is likely to be a perfect fit, age included. And believe me, the brands of Miss International, Miss Grand International, The Miss Globe and Miss Intercontinental are different from each another.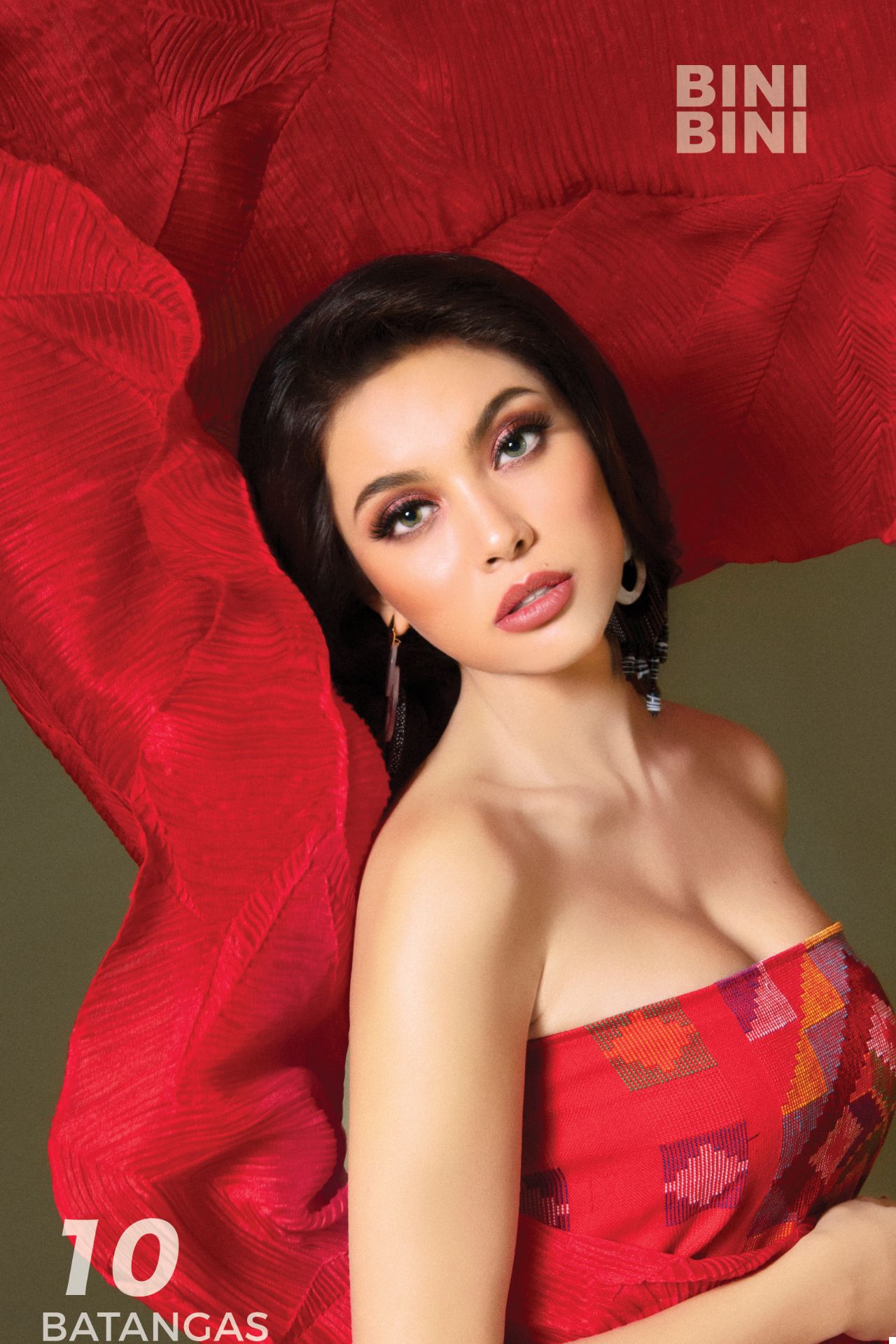 For Binibining Pilipinas International, Maureen Montagne carries the best hand possible for this assignment. She is gorgeous, articulate and well-prepared after having completed an international competition last 2018.
If I may add, she has been zeroing in her interest for this crown for months now. There are two others who are capable of spoiling her chances – Hannah Arnold and Karen Laurrie Mendoza. But that will only happen if she allows them to nose her out of the top spot.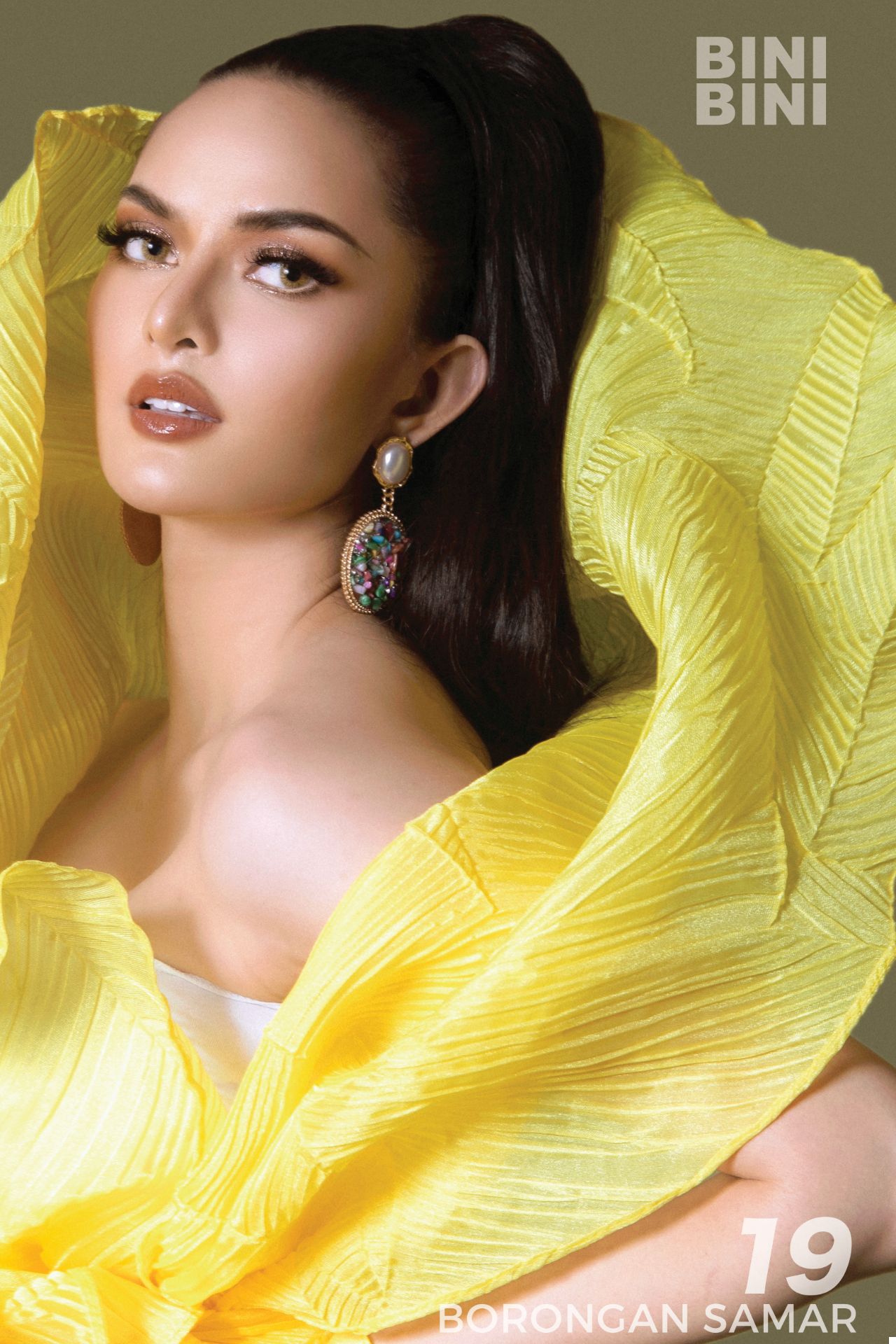 For Binibining Pilipinas Grand International, Gabrielle Basiano is a shoo-in if she plays up to expectations. Tall, stunning, and with international pageant experience, she only needs to prove herself at par in terms of communication under pressure. Once done, she could be on her way to the finals of Miss Grand International 2021. 
As for Binibining Pilipinas Globe and Binibining Pilipinas Intercontinental, the choices are plenty. As already named above, Hannah Arnold and Karen Laurrie Mendoza are also in queue for these crowns. But adding the names of Meiji Cruz, Francesca Taruc, Shanon Tampon, and Honey Grace Cartasano will definitely build up the suspense.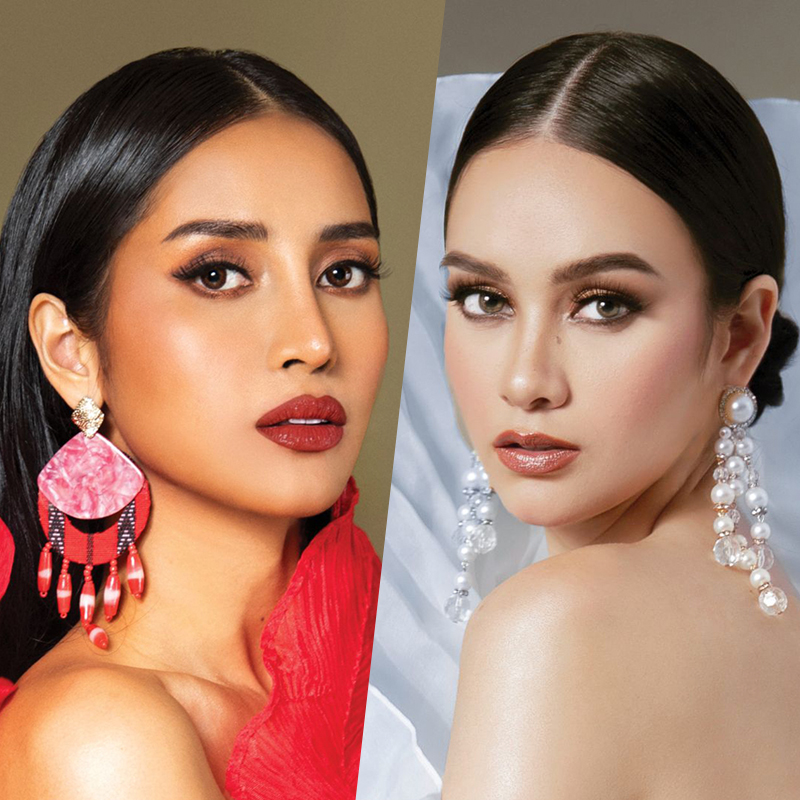 This writer will go out on a limb and place his bets on Meiji Cruz and Hannah Arnold. Either of them will do well for both The Miss Globe and Miss Intercontinental. If they fail to deliver, then there are four other ladies waiting to grab the titles.
Let's see how the announcements will compare to these predictions. If the scenario above will prevail, then we are likely to have another winning year in international competitions around the world. – Rappler.com