Pinoy expat Romyr Libo-on is the only person holding the franchise for a Miss Universe country who is not a native of that country
Romyr Libo-on, A Pinoy expat in Cambodia, is a big fan of beauty pageantry, and actually holds the franchise for Miss Cambodia Universe. In the following interview, he shares the story of how he bagged the franchise and earned himself a ringside seat to the most prestigious pageant of them all.
How it all started
When I first arrived in Phnom Penh in 2006,  it was very laid back and quiet; on TV there were a few competitions, such as Star Search and the Freshie boys and girls contests, and these gradually gained in popularity.  [But] there were none of the beauty contests that other countries like the Philippines and Thailand were crazy about.
Around seven years later, there were many developments in the country; it was changing quickly. The resort and casino company I worked for as an events manager held many more events to involve the public – bike festivals, the first-ever New Year countdown, big events organized around the Water Festival, etc. 
There were a few places with drag shows in Phnom Penh and Siem Reap, and we featured a few of them in the events I helped organize. LGBTQ+ pride events were starting to become really popular in the city, and they reminded me of several contests I actually joined in back in my college days in Iligan City. 
When I became the managing director of Arise Agency,  a talent management company incorporated in 2015,  I did my best to bring talents together – the youth, designers, etc. 
Why organize a pageant like Miss Cambodia? 
One goal was to have Cambodian participation in national and international pageants for more exposure and recognition of the country's other features. However there were many officials who felt that such participation was not appropriate for the country, because it was a "conservative" country.  The agency needed government permission to hold such a talent search. Here, you can't just go and organize an event of national scale, carrying the country's name without government approval and collaboration with the relevant ministry.
We already had experienced good relations with the Ministry Of Tourism and the Ministry Of Culture, so we put the focus on being not just a "beauty pageant," but also a promotion of ecotourism and cultural heritage – cuisine, clothes, culture.
It wasn't easy; we had to revise the proposal several times with the government bureaucracy. We approached a major broadcaster  to collaborate. Weeks to months passed without a response. As my birthday approached, I decided to visit Myanmar to rewind, and at the temples there I prayed a lot for a positive response. I was so thrilled that on my birthday, I received a call saying the proposals had been approved!
So, we were able to hold the first "Miss Cambodia" contest in 2016.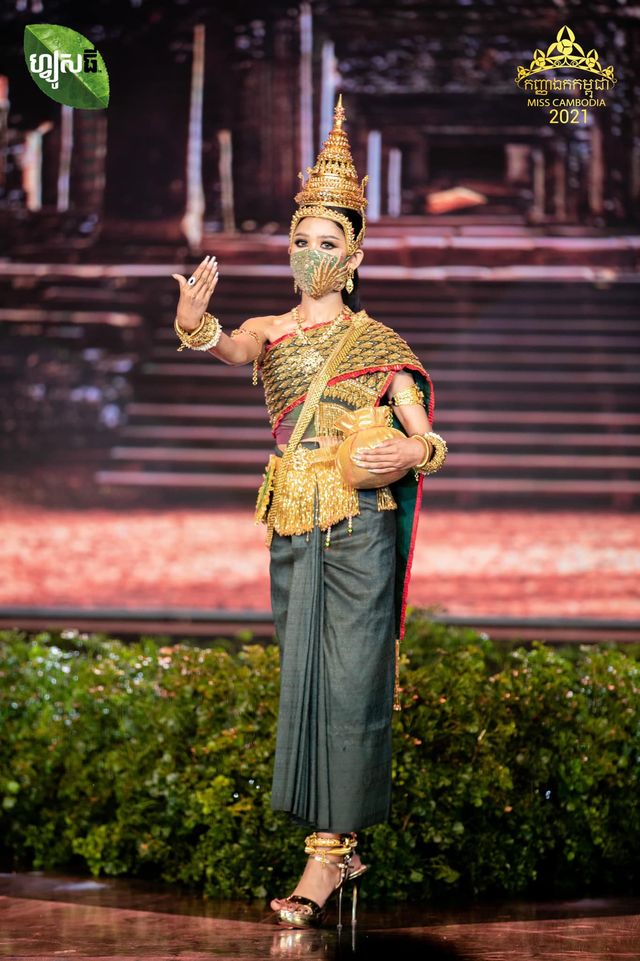 Joining the the world stage for the first time
Our agency wrote to the Miss U organizers, to their global franchises division, and asked about the requirements for sending an official delegate from Cambodia to the pageant, since Cambodia had never joined in the past.
The first requirement was to organize a national pageant to choose the representative to Miss U, and that the applicant country organizer (or holder of the franchise) must be a legitimate, registered entity with the capability to organize a national pageant. I then prepared a business proposal for the Miss U organizers. 
I did not know it at that time, but Laos and Nepal had also put in proposals to send delegates to the contest. Then, in 2017, Cambodia participated in the Miss Universe contest for the first time.
Initial reluctance from Cambodians
Upon the Miss U franchise approval, our next challenge was to introduce the idea of the global pageant to potential candidates from all over the country – and it was not easy because there was little awareness and interest at that time. 
To select potential candidates, we decided to hold caravans and outreach events in several key towns and provinces, and also partnered with the TV company to hold a "university tour" to raise awareness of the pageant. In many provinces, the initial efforts were unsuccessful; the parents were reluctant to send their daughters to Phnom Penh, and several backed out.   We then decided to do a tie-up with several known talent and model agencies to conduct official screening activities, introduce them to the media, and organize other pageant-related activities such as tours of tourist spots and charity events. 
We provided everything for the selected candidates – hair stylists, makeup, attire, shoes, personality development, exposure to the media, and catwalk training. Many of the candidates were not used to wearing high heels. We also tried to look for event co-sponsors.
Pinoy networks lend a hand
And here's where Filipino networks got involved – Pinoys are really key to organizing beauty pageants! The head of Unilever Indochina was a Filipino I had never met, but he was nonetheless enthusiastic to be a sponsor. We also worked with fashion designers from Cebu to lend us gowns that were more appropriate for a pageant, and a Filipino TV director, Monty Parungao, was hired to be the TV director for the first two years of the pagean.
Local TV networks and production people gradually took on larger roles in the broadcasts; they were more used to live events and concerts, but shooting for a beauty pageant was different, with the variety of camera shots and angles needed. And the networks here did event coverage live and it was simultaneous; there was virtually no room to edit and pan out, so all wrinkles and boo-boos were obvious. 
The beauty products industry in every country is intimately connected with these pageants – skin cream, lotions, hair products, makeup artists, photographers, designers all join in, and this happened in Cambodia as well. This of course helped create jobs for people. 
One advantage for Cambodia is the glitzy traditions in their weddings: there can be several days of elaborate rituals, dressing up, and posing – including seven costume changes – for a typical Khmer wedding.
Tapping young people and social media
The growth of social media was a real boost. It turned out that by 2018 there were many young Khmers, some not yet out of senior high, already adept at blogging and were avid followers of pageants overseas, no doubt abetted by the free flow of information, availability of phone technology, and cheap and widespread internet access. 
So, in 2019, having discontinued the university tours, we met with the bloggers to help recruit more candidates. In 2020, we were able to introduce the swimsuit components of the pageant, though these would be more conservative for the country, and local designers began to take note and produce designs for the national costume competitions. So-called "glam teams" – hair, makeup, attire – were also introduced.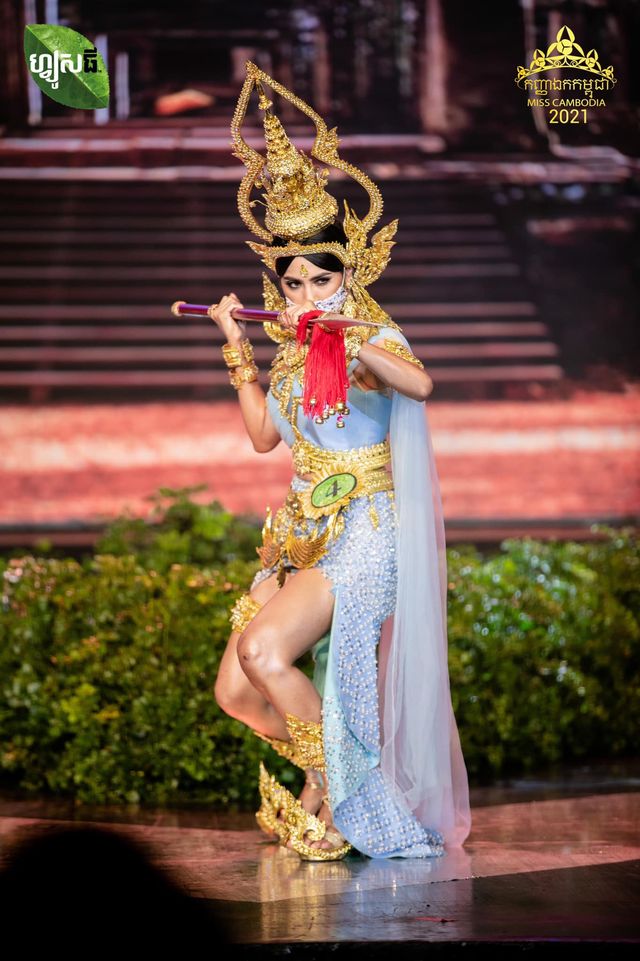 Tons of preparation involved for the international pageant
We usually have around nine months to a year for the Cambodian winner to prepare before the Miss Universe contest itself. Winners of the Cambodian contests can be sent to several competitions – Miss Universe, Miss etc., etc…and in order to prepare them better, they actually get sent to "beauty camp."
In the Philippines, there is one very popular camp, Kagandahang Flores, which is known for coaching local and international beauty pageant competitors on doing their make up, responding to the Q&A, interviews, catwalks, and overall personality development projection. 
However, because of the pandemic in 2020, our Cambodian contestant was not able to travel to the Philippines, so we arranged for online instruction over a three-month period. 
Many countries actually seek out Philippine designers to make their national costumes and evening gowns; in the last Miss U, there were at least four countries who had Philippine designers on board for their costumes, and the official shoemaker for the pageant was Filipino as well.
In 2020, we also introduced talent components, which are an integral part of the global beauty pageants. We have contestants now who can act, sing, dance, play traditional musical instruments, and do martial arts.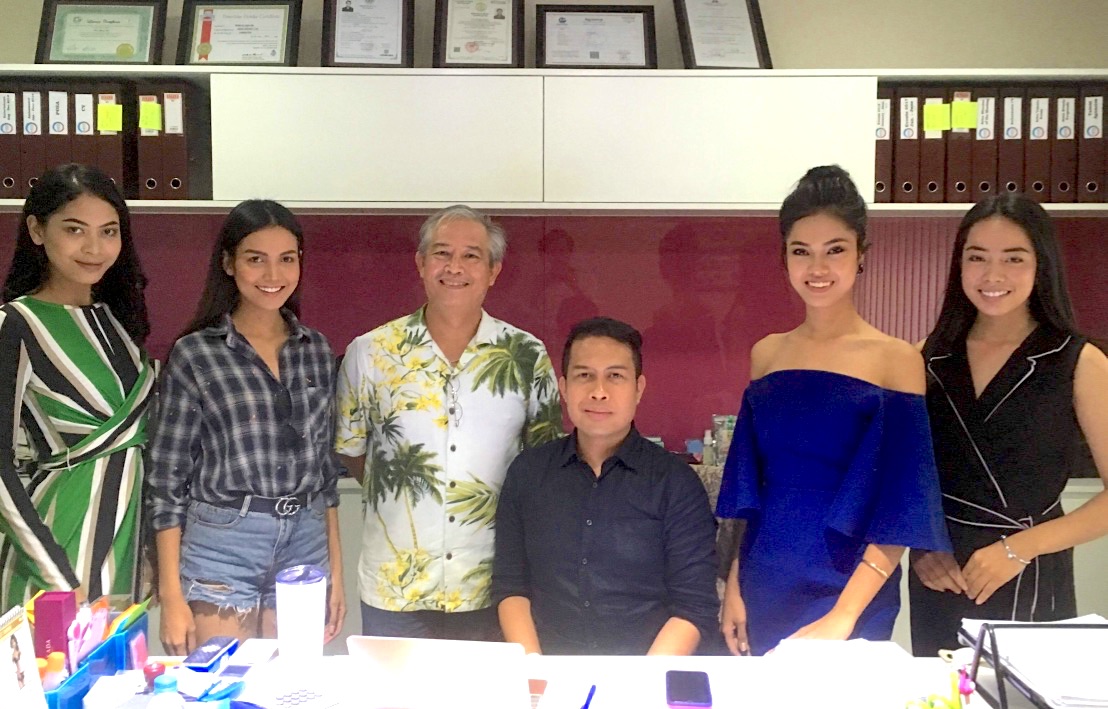 What were some of the advocacies the Cambodian contestants espoused ?
With our focus on ecotourism and cultural heritage issues, the team also worked with several NGOs to advocate for and raise awareness of social causes, while also giving opportunities for the candidates to learn more about social issues and charity work. 
Again, here in Cambodia, several Pinoys leading NGOs were key – and the contestants took on such varied issues for advocacy work, from visiting and cheering up disabled leprosy patients, helping build housing for the poor, visiting primary schools in deprived areas, and meeting and inspiring  youth who had HIV. They also visited resorts whose primary focus was on sustainable eco-tourism and preserving the forests. 
Local interest and awareness on the rise
Over the past four years, there has been greater and greater interest in the competition. Many of the past winners also serve as the brand's ambassadors; their drive, experience, and training have really honed them and they have landed better jobs in the airline and hotel industries, TV and movies, and hosting and modeling. 
Now, we also spend less in organizing the contests here; for example, people are happy to pay $30 for the official application forms, as well as commit to provide their own shoes and gowns, when in the past we had to do this all for free. We also cap the number of contestants to about 20, as we feel this is the most optimal number of people that is manageable for our team.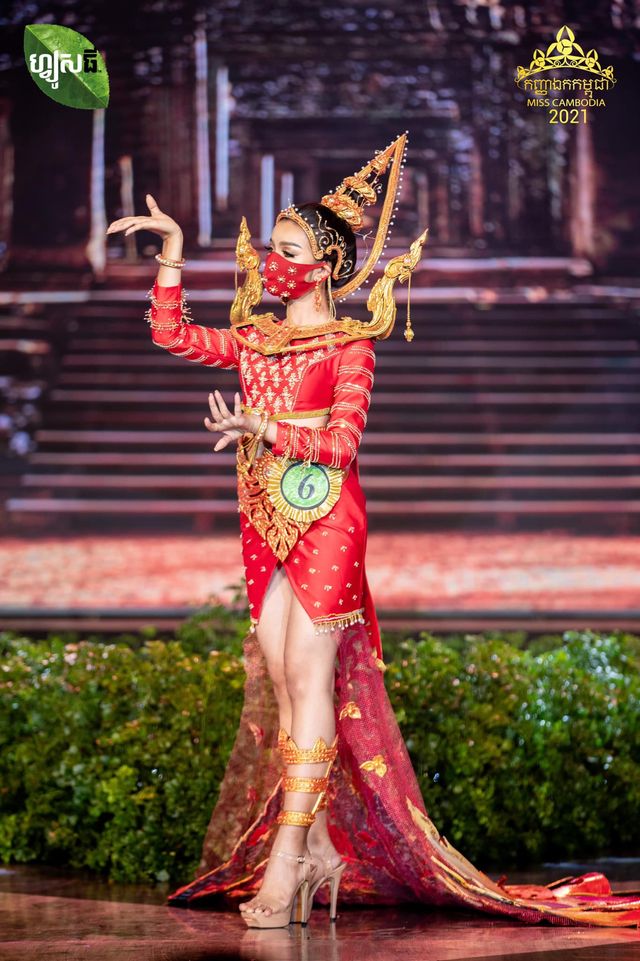 Front seat at the global competitions, and possibilities for the future
This is one "perk" of the work, but one has to work hard to get there.  I usually attend the Miss U competitions, being the national director/franchisee for Cambodia. Sometimes I have to bring along gowns and accessories for the contestant, since these may not have been finished on time and the candidate has already left.    
I'm the only person who is not a country native who holds the franchise for a Miss Universe country, and we have to renew the contract every year.
This year, the competition was held in Jacksonville Florida, and we were really energized when local Khmer communities there arranged for a gala reception and a tour to meet the contestant from Cambodia; they were so  proud to have a representative in the Miss U contest. Similar efforts were made by Khmer communities in Rhode Island and Texas. So now it is also a matter of national pride for overseas Khmer.
It is my hope that there will be continued enthusiasm and interest over the next years, and this can be more self-sustaining, and perhaps a competent Cambodian organizer can hold the franchise in the future, and hopefully a Cambodian candidate can make it to the Final Five! – Rappler.com