Check out pageant correspondent Voltaire Tayag's best bets here!
The Miss Grand International 2020 has now solidified itself as the gold standard on how international beauty pageants can be conducted during a pandemic. From the pre-pageant activities up to the preliminary competition, the events were so grand that years from now, someone watching it wouldn't know there was a pandemic.
MGI did not settle for a scaled-down production or virtual presentation. Fortunately for them, they are in Thailand, a country where the coronavirus pandemic has been managed well. 
The MGI Organization ensured the safety and health of the candidates with a mandatory quarantine period and testing for all candidates who flew in. Of the 63 candidates, Miss Grand Nigeria Chikaodili Nna-Udosen and Miss Grand Kenya Irene Ng-endo tested postive for COVID-19 upon arrival. They both went through hospital quarantine while all other candidates were under hotel quarantine.
A grand introduction
Immediately after all quarantine requirements were met, the MGI Organization and the Tourism Authority of Thailand formally introduced the 63 official candidates to members of the media at the Bangkok Metropolitan Administration Office.
There was no rest for these women because the day after, the MGI put on a spectacular swimsuit preliminary competition at the roof deck of the Lebua State Tower. If they had a fear of heights, they clearly had to overcome it quickly as they sashayed at about 820 feet. 
With all of the buzz surrounding Miss Grand International, it seems that this pageant, which was once considered a minor pageant by some, is cementing itself as one of the major beauty pageants in the world. Part of their strategy is to have a lot of social media-based competitions that get the pageant fans from around the world involved in supporting their candidates. 
Timing and momentum
Leading up to the MGI preliminary competition, Miss Grand Philippines Samantha Bernardo has been consistently placing in every online challenge due to the overwhelming support of Filipinos. This is certainly a morale booster for Samantham who found herself being suddenly appointed not too long ago. In fact, Samantha was on her third try in Bb. Pilipinas after landing 2nd runner-up in her previous attempts.
However, any success that Samantha achieves in MGI should still be credited to her beauty and outstanding performance. Even with very little time to prepare, Bb. Pilipinas Charities, Inc. (BPCI), Kagandahang Flores Camp led by Rodgil Flores, and her styling team pulled off an amazing effort. Her OOTDs and competition outfits have been on point. These days in beauty pageants, styling can make or break the candidates' chances, given that so many of them come in extremely prepared.
MGI preliminary competition
The MGI preliminary competition production was exceptional in so many aspects. From the stage design, the lighting, the camera angles and the music. What it did was to highlight every candidate and give them the air time that they deserve – something that many international pageants fail to consider.
The evening gown segment was slow and sultry while the MGI swimwear portion was very Victoria's Secret. The camera panning allowed the audience to see their runway skills and also get an up close view of their faces. This worked to the great advantage of the candidates with good runway and projection skills. However, it gave cringeworthy moments to the candidates who did not possess such skills.
An emerging super brand
At the moment, the Miss Grand International does not have the long history of Miss Universe or Miss World. In recent years, MGI's efforts are proving to be beneficial in establishing itself as a major force in pageantry. At present, their franchise holders varies considerably from country to country. Unlike Miss Universe, you can be assured that their franchise holder is the top pageant and the top candidates will apply. It's only a matter of time when MGI will be able to attract the most beautiful women in the world. They have consistently shown that they produce a beauty pageant that is just as grand and exciting as Miss Universe.
Although MGI espouses the "stop the war and violence" campaign, this Bangkok-based organization owned by Nawat Itsaragrisil always puts pageantry in the forefront. MGI is unapologetic for the antics that made it popular and for producing an extravagant show. That is the appeal of MGI. They feed what many pageant fans crave.
It is also quite fascinating to see countries or territories like Crimea, Bashkortostan, Cuba, and Iran being represented.
Best bets into the finals
After the preliminary competition, the major frontrunners have strengthened their positions while some have emerged as possible spoilers.
This pageant is a little bit harder to predict than others because there hasn't been any established trends. However, in the past 5 years, 4 winners came from Latin America – Dominican Republic (2015), Peru (2017), Paraguay (2018), Venezuela (2018) – and one winner from Asia, Indonesia (2016).
The Latinas are again very strong this year but I fear that MGI may want to crown a country that will expand their reach.
Here are my bets: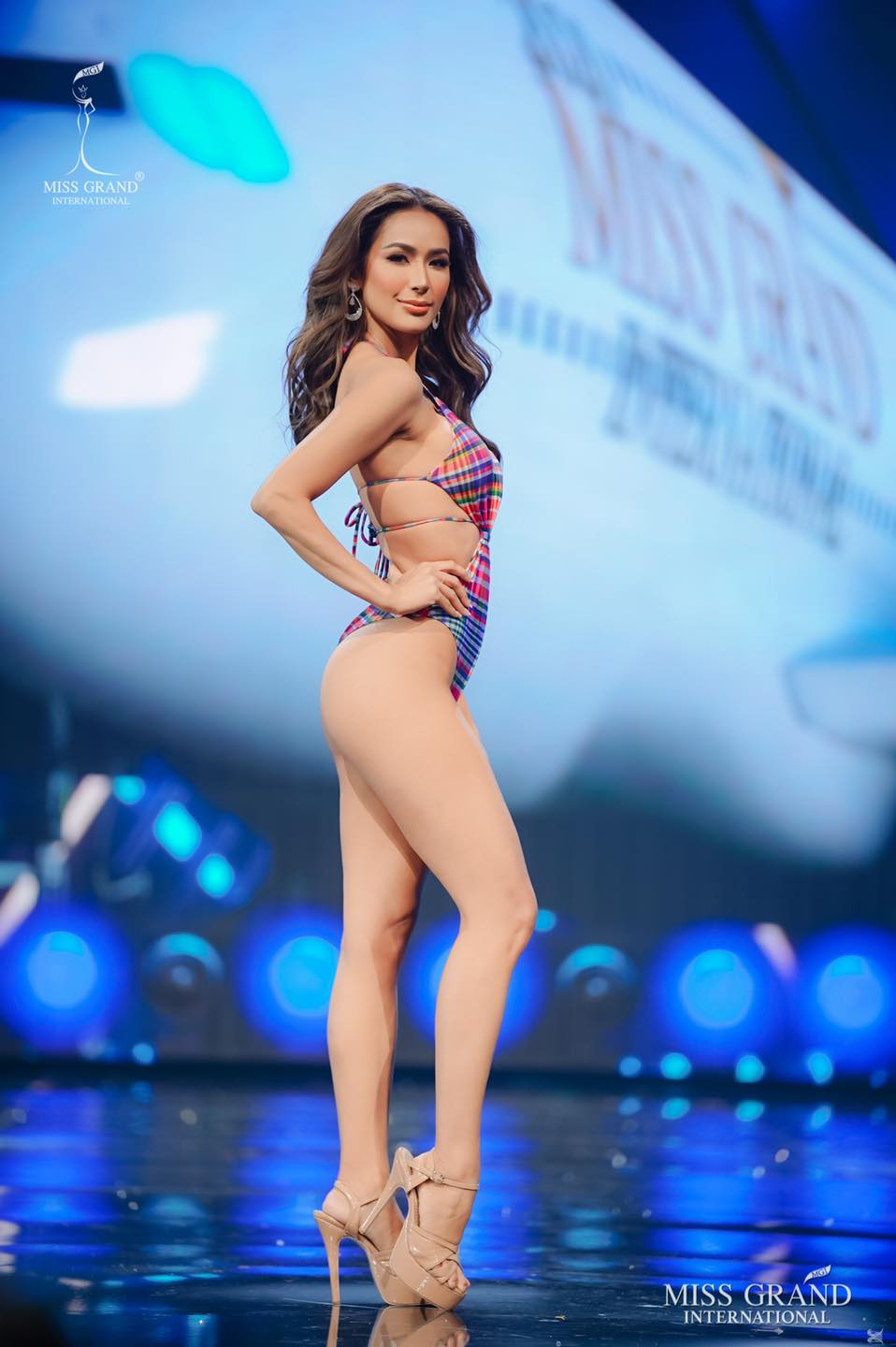 1. Miss Grand Philippines Samantha Bernardo – She has proven to be the girl to beat in every aspect of the competition. All that she needs to do now is to deliver one last time in the finals. She stands the strongest chance in winning the Philippines' first ever MGI crown. Samantha needs to tap into her "Let go and let God" philosophy and have fun during the finals. She has the beauty, the performance skills and the heart that would make for an amazing queen. At a time when social media is at its most powerful, having a Filipina queen would be an asset for MGI.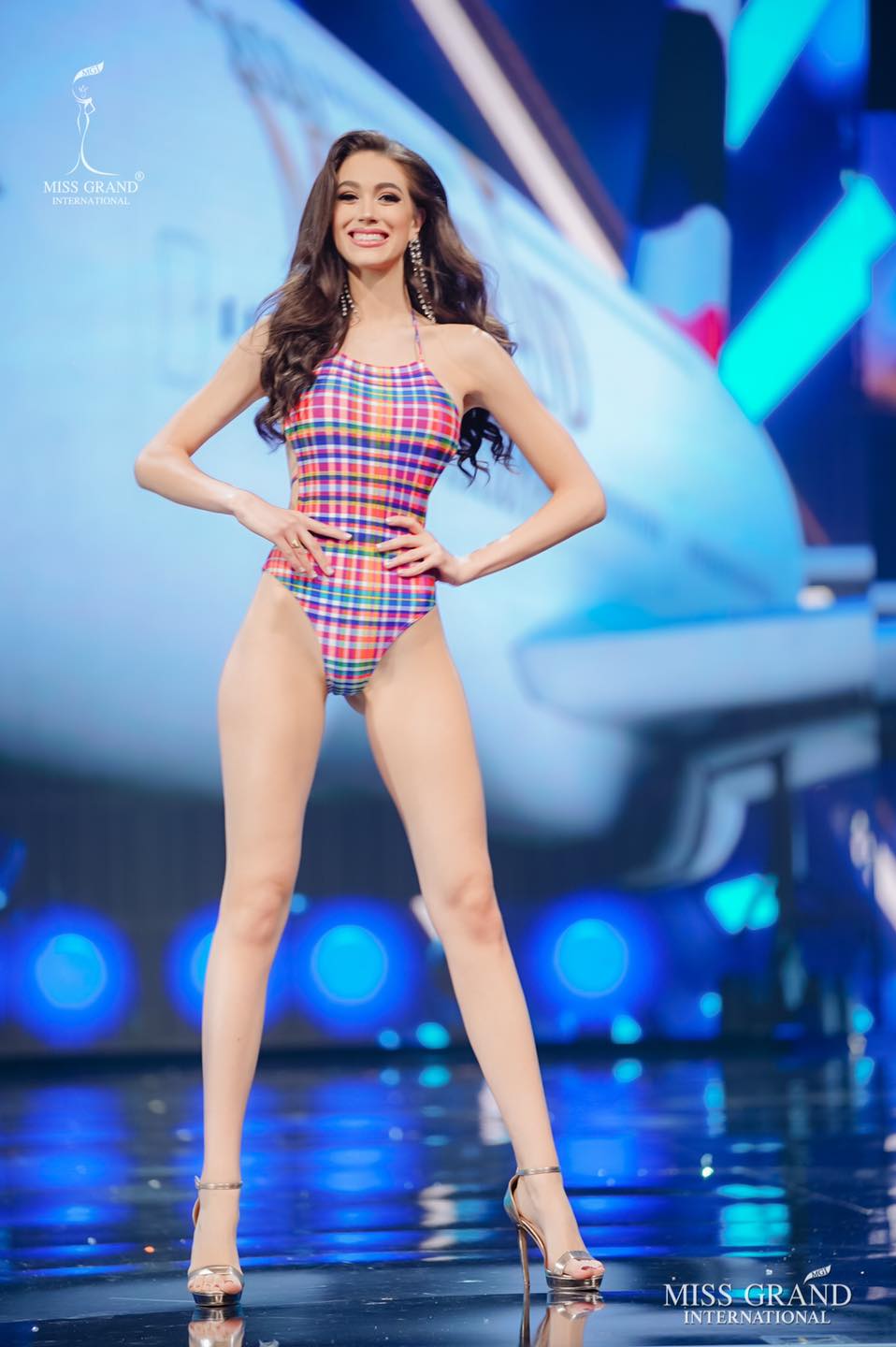 2. Miss Grand Czech Republic Denisa Spergerova – She is a stunning, classic beauty that fits the mold of MGI's former winners. If MGI wants a European titleholder, Denisa is the way to go. Her swimsuit and evening performance were very good but lacked a bit of the spark that the Philippines and Indonesia possess.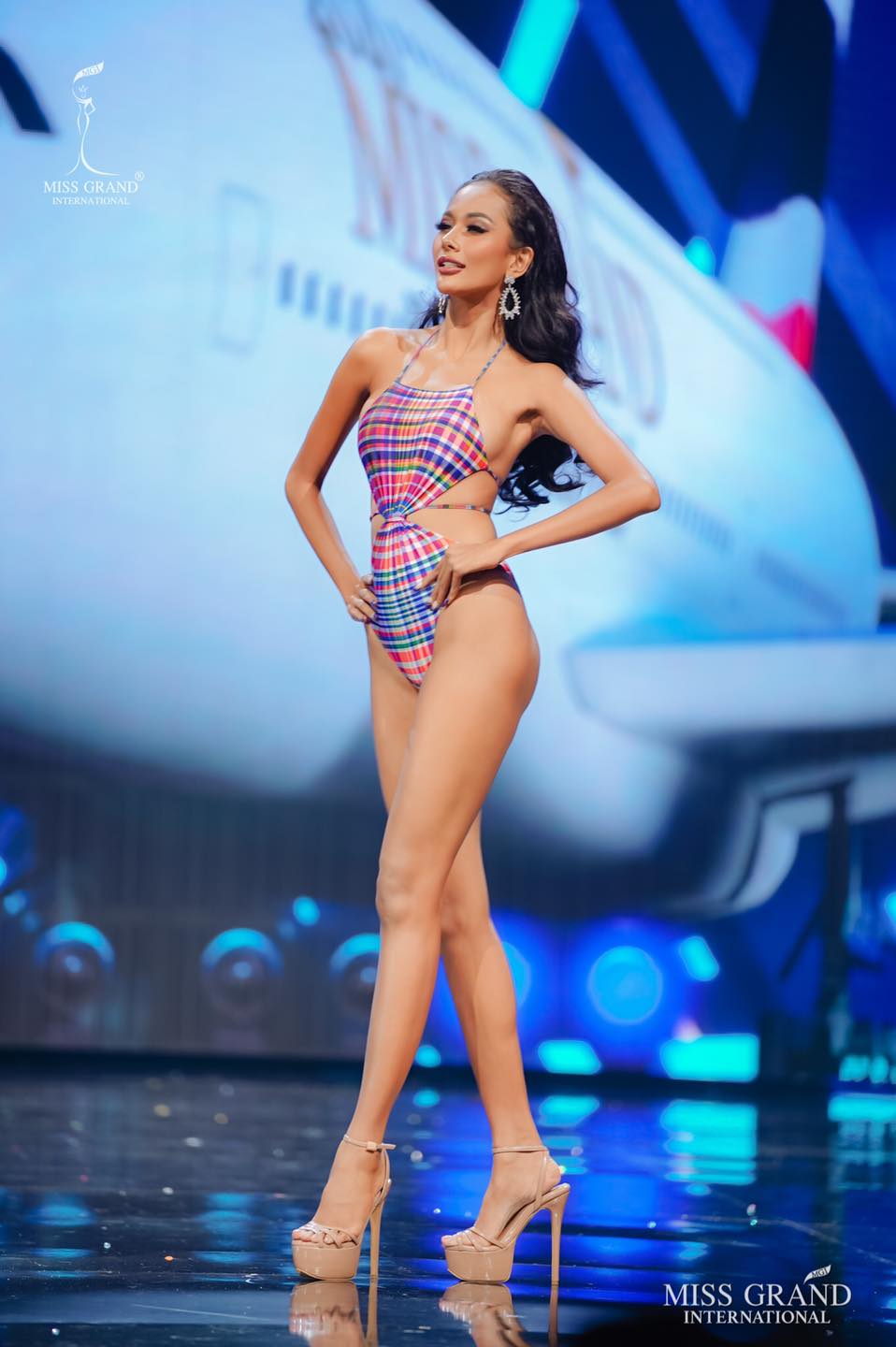 3. Miss Grand Indonesia Aurra Kharisma – Aurra is one of the best Indonesian beauty queens ever. She has a very beautiful face, a statuesque figure, and a very charming personality. She was spectacular in her evening gown performance and sensational in the swimsuit round. I love Aurra's aura. If Ariska Pertiwi was not Miss Grand Indonesia 2016, I would say Aurra would be right up there with the Philippines. But given that MGI is such a young organization, would they be willing to have repeat country winners at this point?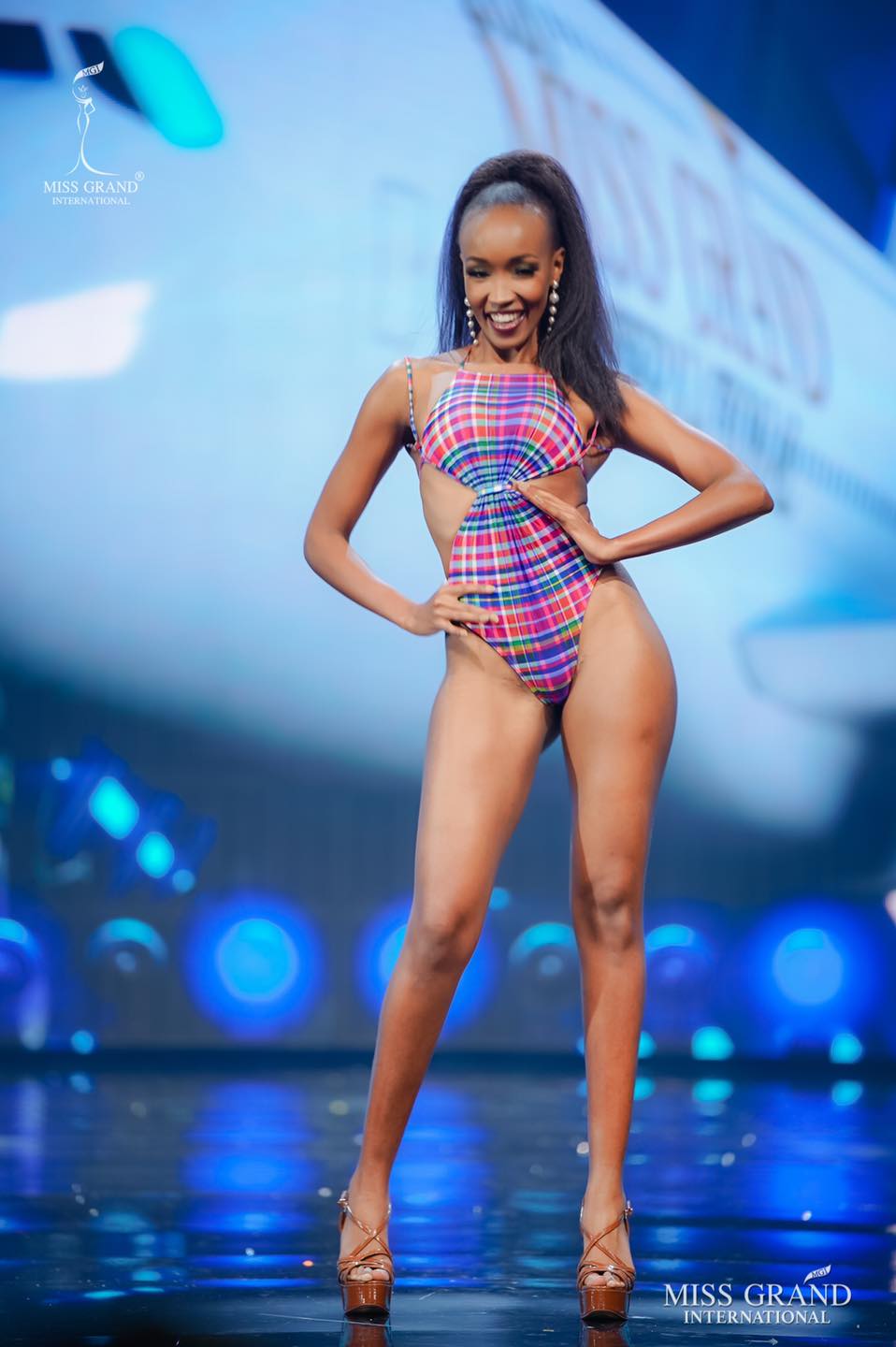 4. Miss Grand Kenya Irene Ng-endo – With the touching backstory of her grandmother's passing, her COVID experience upon arrival, and her stage presence, Irene can possibly become Africa's first Miss Grand International winner.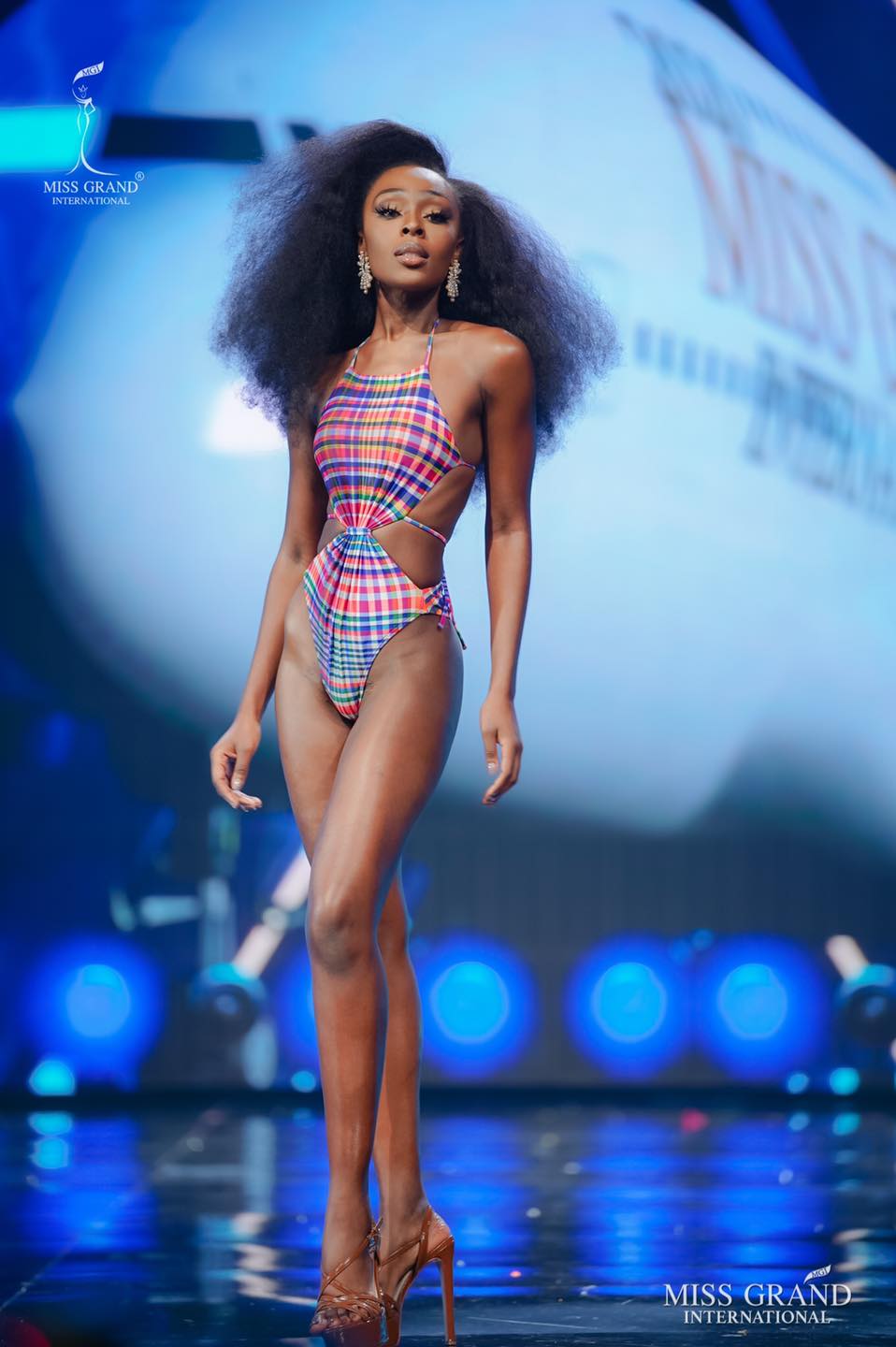 5. Miss Grand USA Abena Akuaba – Abena had the biggest, most fabulous afro during the preliminaries to match her exuberant personality. She had an impressive evening gown performance and she definitely stands out on stage. She is another possible good choice if MGI wants to crown a winner in a new territory. If Nawat has his eyes set on holding the pageant in a US city in the future, having Abena is a titleholder would be a good thing.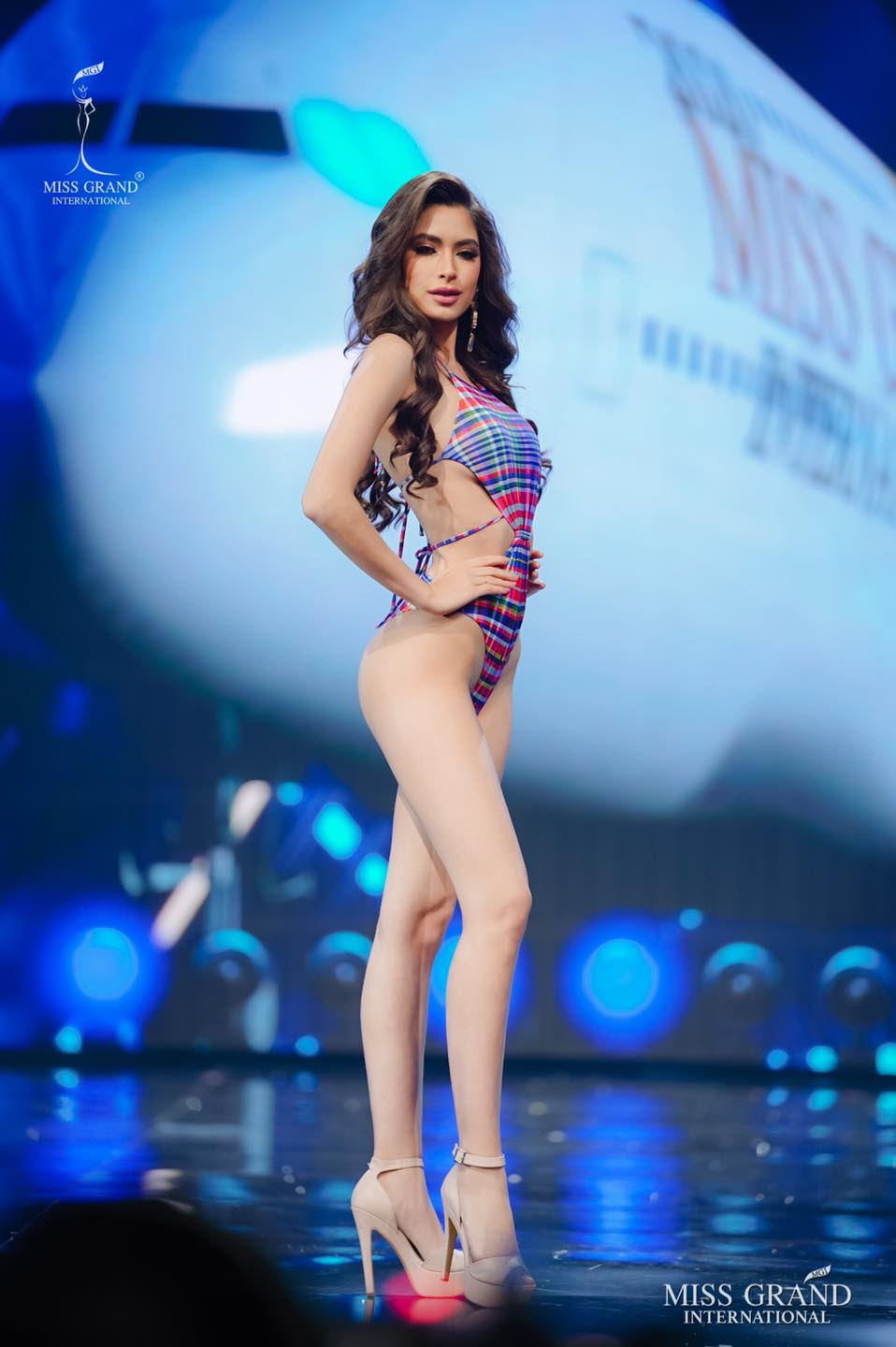 6. Miss Grand Mexico Angela Yuriar – After her controversial swimsuit photo next to a Buddha statue came out, I wasn't so sure about Angela. Cultural understanding of the host country is very important if you want to be successful. She won me over in her performances, although I was not too crazy about her pink evening gown. I hope she changes it for the finals.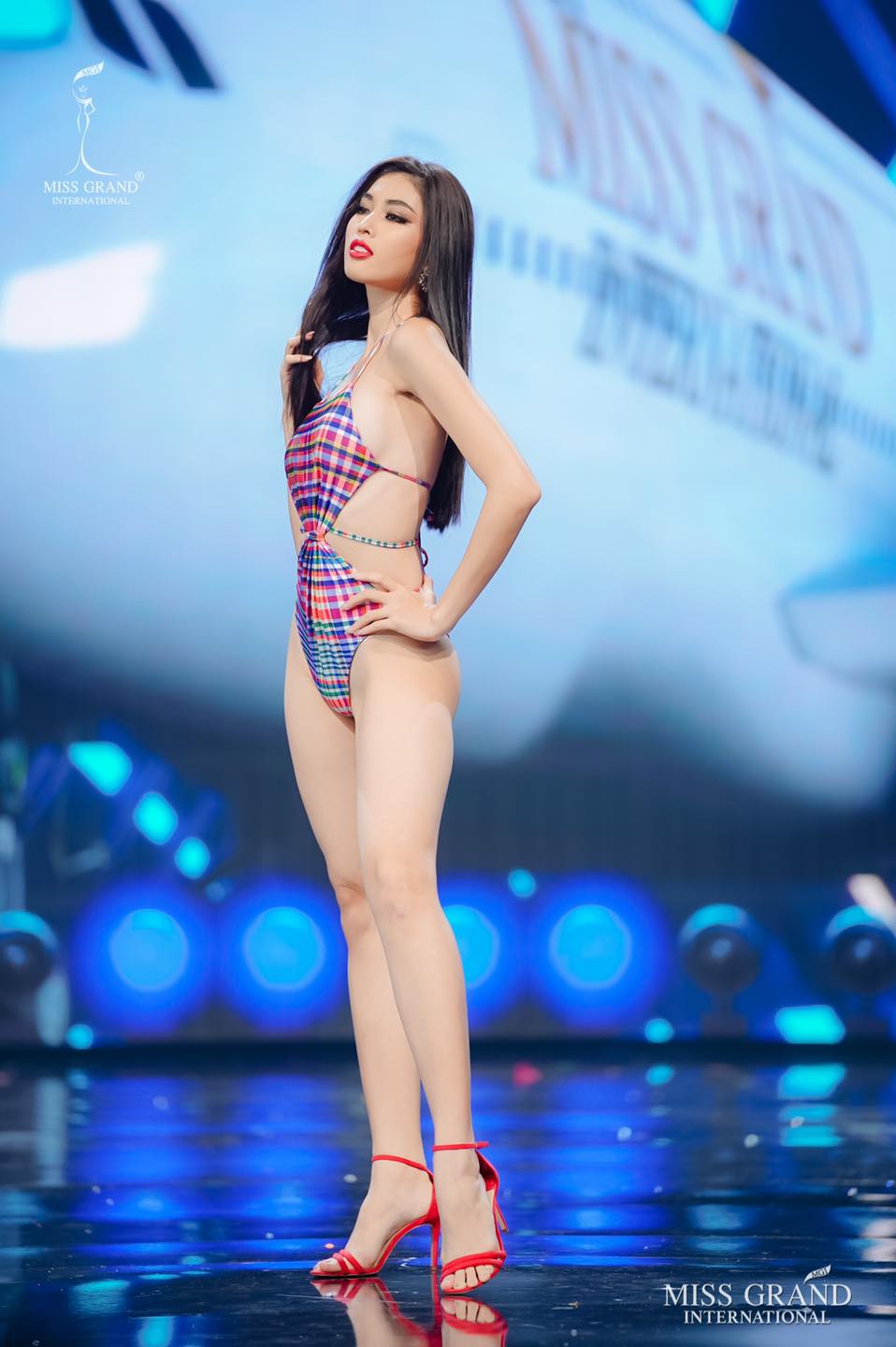 7. Miss Grand Vietnam Nguyen Le Ngoc Thao – The Vietnamese delegates always come very prepared and style well. Asia is a formidable group as well in this year's pageant. She looked amazing in the white evening gown and one can never go wrong with flowy chiffon being tossed around for dramatic effect.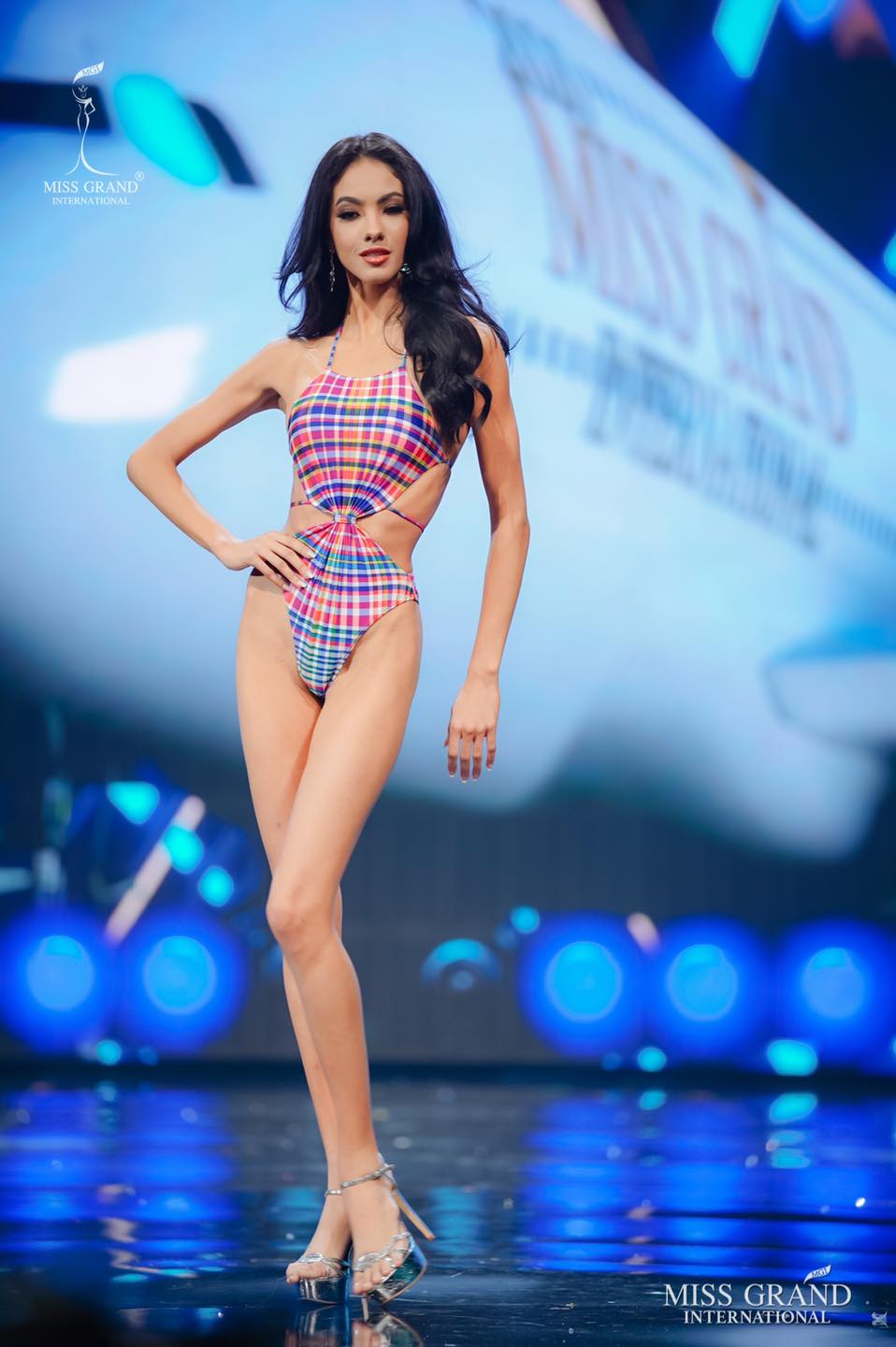 8. Miss Grand Puerto Rico Fabiola Valentin – She looked like a raven haired Jessica Rabbit – tall, gorgeous and sexy. Oddly enough, I found her presentation to be a bit tame for MGI despite her beauty. She exuded an elegance more suited for Miss World or Miss International. Nevertheless, one cannot deny such beauty a semifinals spot.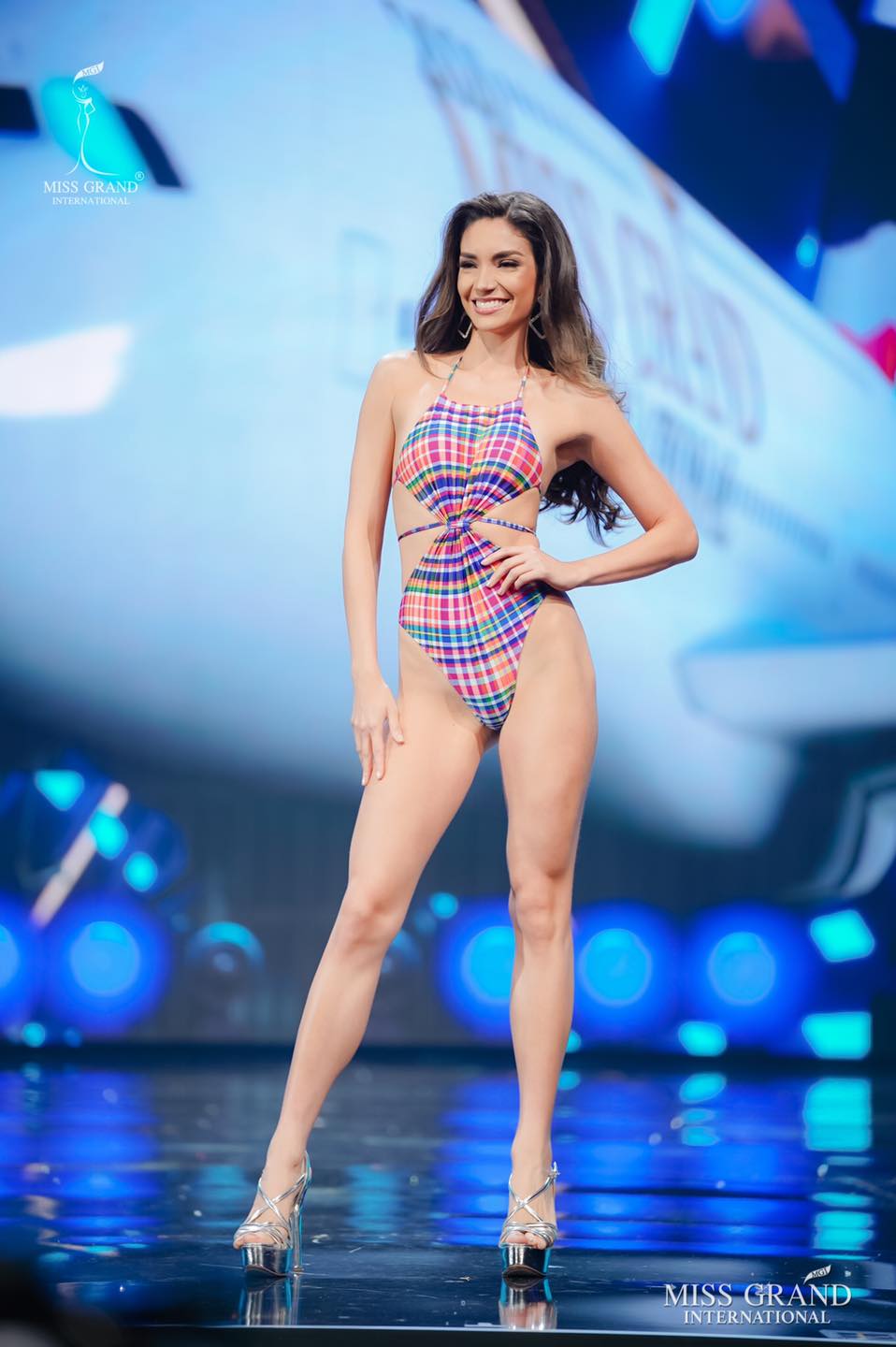 9. Miss Grand Peru Maricielo Gamarra – The ladies in the "P" group never disappoint. Maricielo was sexy and sophisticated in her gold, nude illusion gown with the impossibly deep V neckline, thigh high slit and the side cutouts. Matched with the Veronica Lake hair, long dangling earrings and voila, you have Hollywood glam written all over her.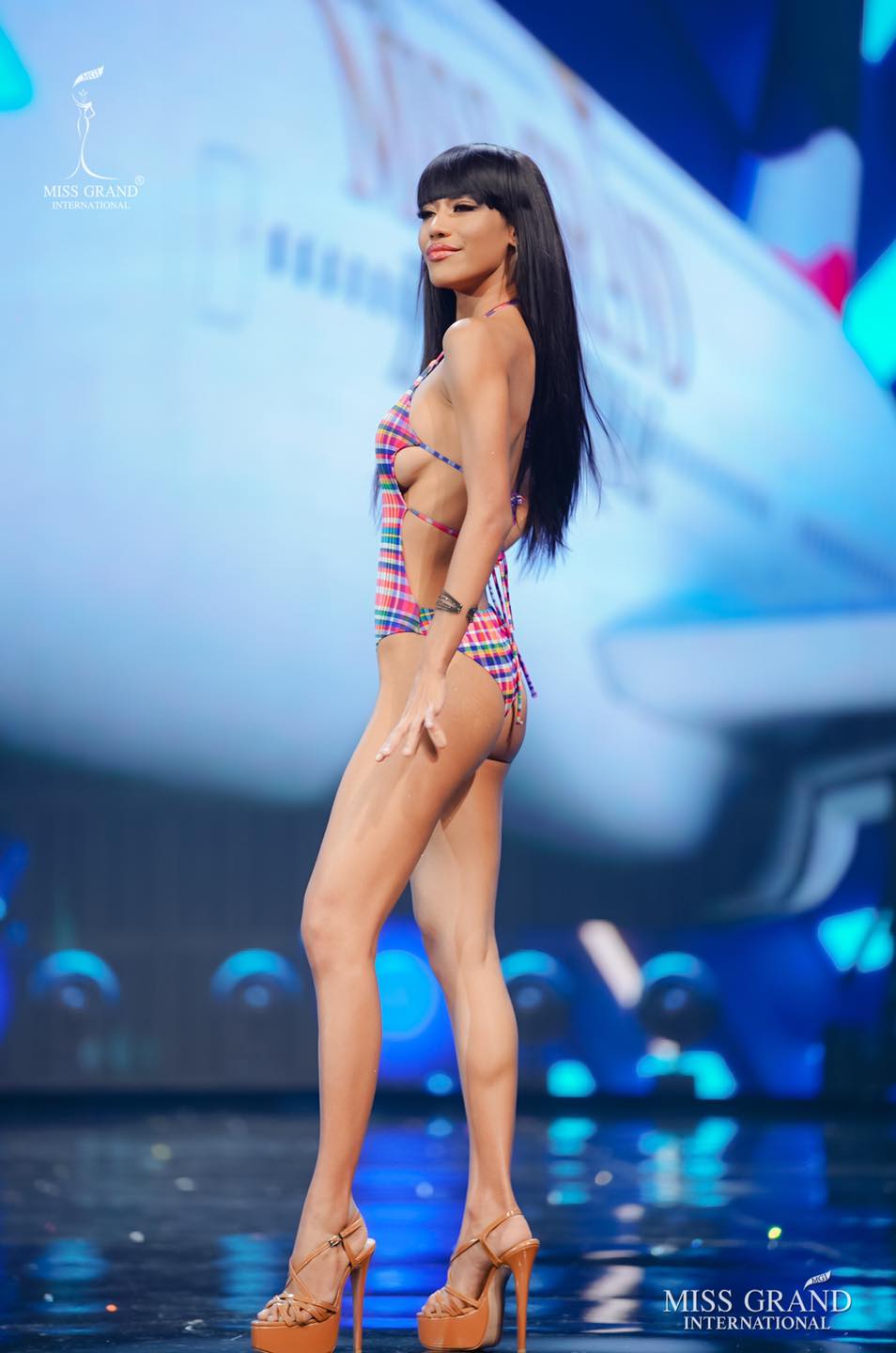 10. Miss Grand Thailand Chantarapadit Namfon – She has boundless energy and epitomizes the Miss Grand Thailand mold of queens who also have a bit of extra energy. I wasn't sure about the bangs she sported in the swimsuit segment. Then again, who's ever sure of bangs? But her very chic white, high-neck long-sleeved gown made her seem like a totally different girl altogether.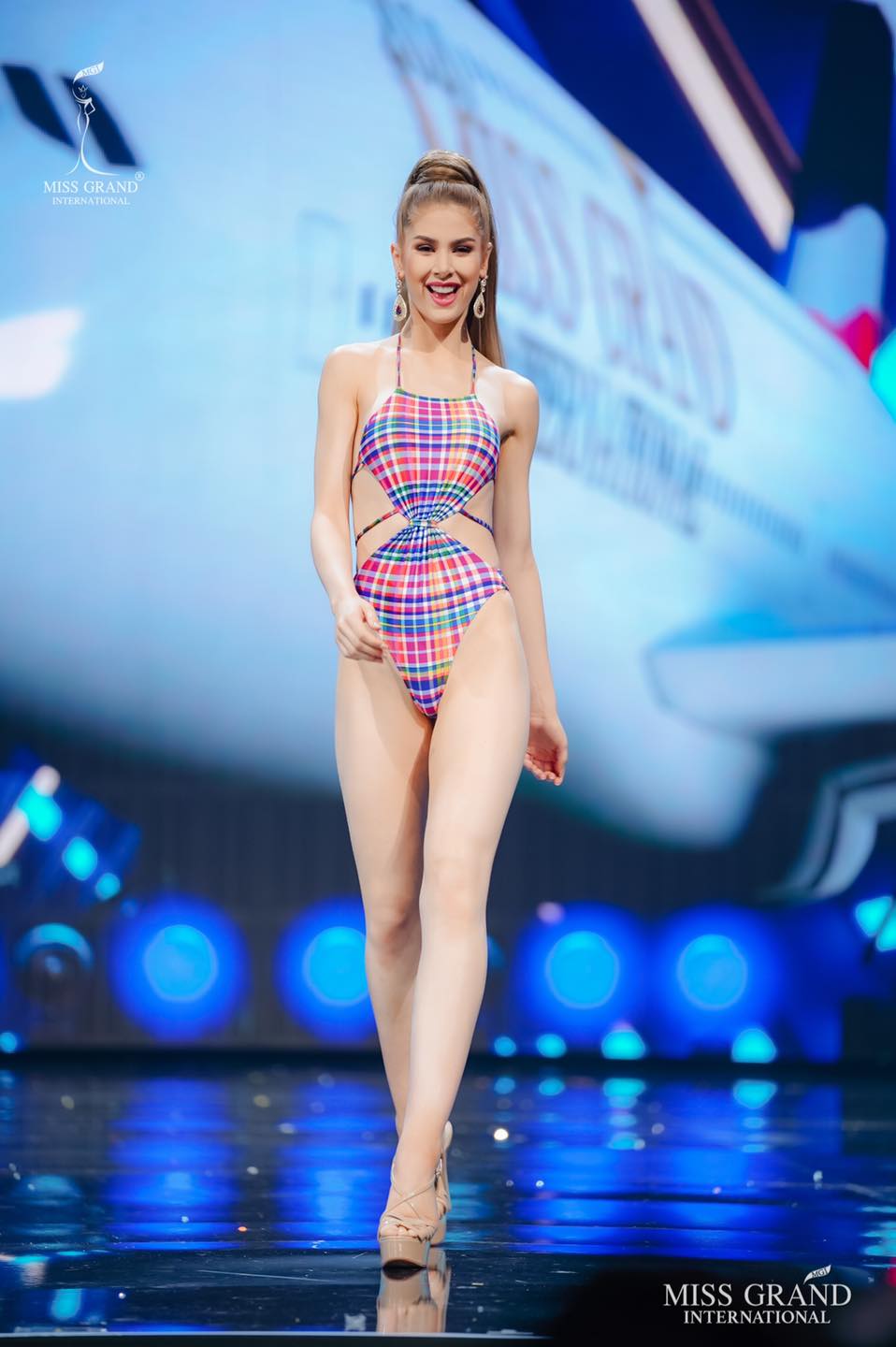 11. Miss Grand Guatemala Ivana Batchelor – For some reason, she really looks like an Ivana. Or maybe she just reminds me of Ivana Trump. She is one of the most beautiful Guatemalan queens. I loved her understated styling with the powerful red evening gown. I am not familiar with the judging panel and their scoring, so I am not sure if this classy, demure presentation works well for MGI.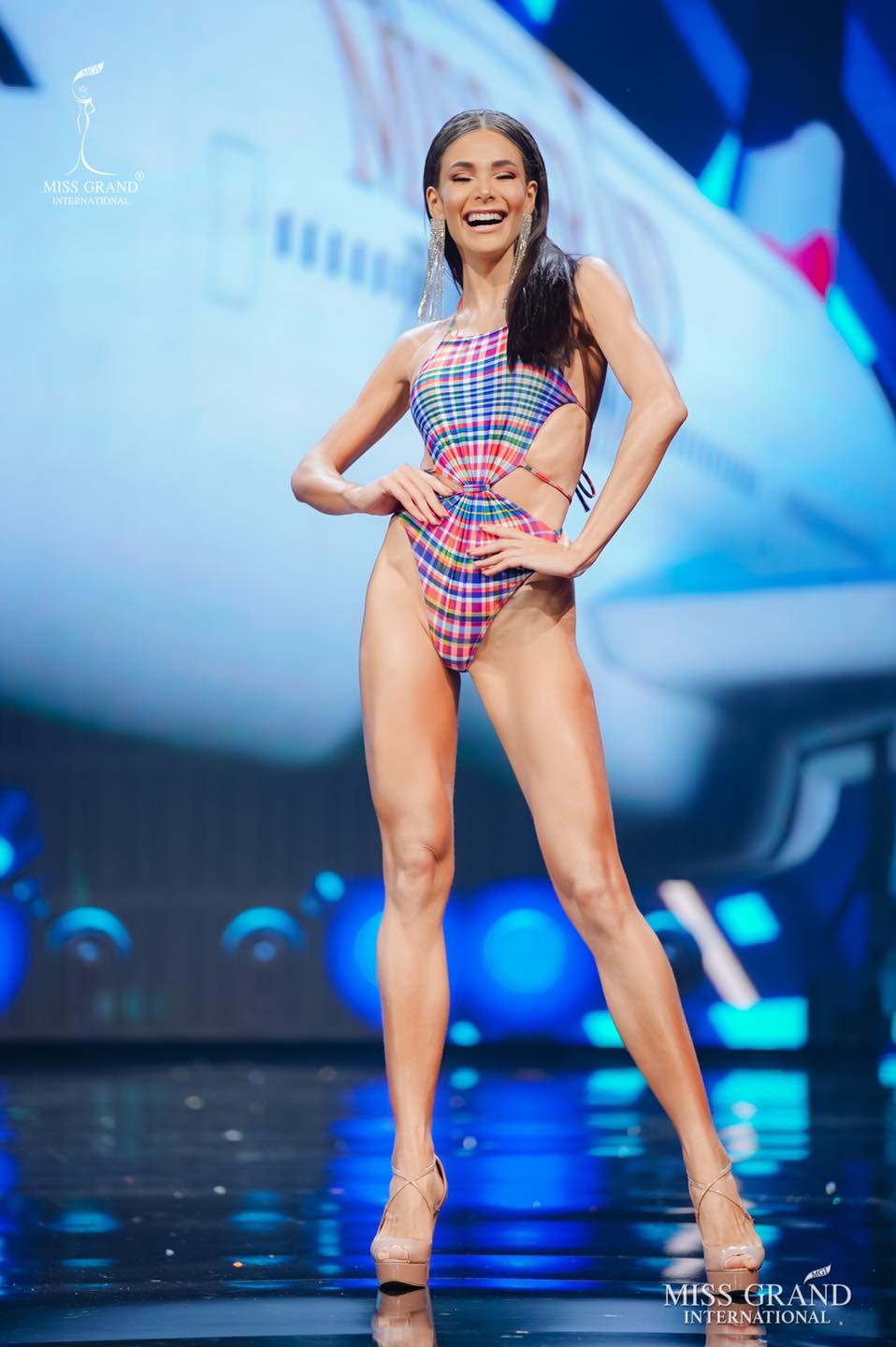 12. Miss Grand Brazil Lala Guedes – Lala was giving me Xena Warrior Princess with her ultra toned and cut body. Her silver evening gown with a lavender chiffon cape softened her a bit. What I like about her is that she has presence.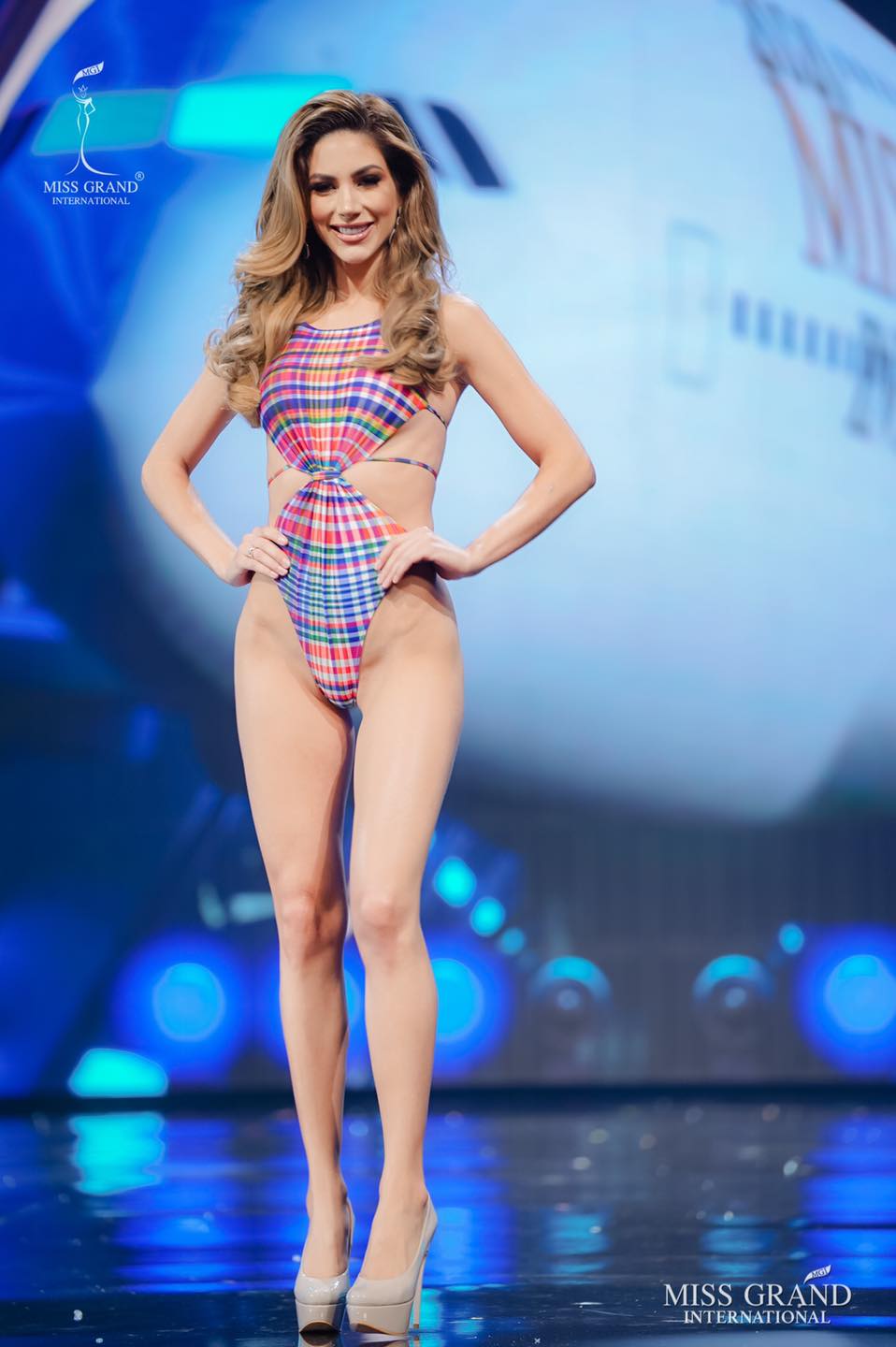 13. Miss Grand Argentina Mariana Varela – Mariana channeled movie star glam in her glittering sapphire gown with dramatic, deep V neckline accented with crystal details. She rocked a fantasy costume with tons of long white feathers on her wings ala Victoria's Secret. She looks and walks like a supermodel but comes across as very charming as likeable.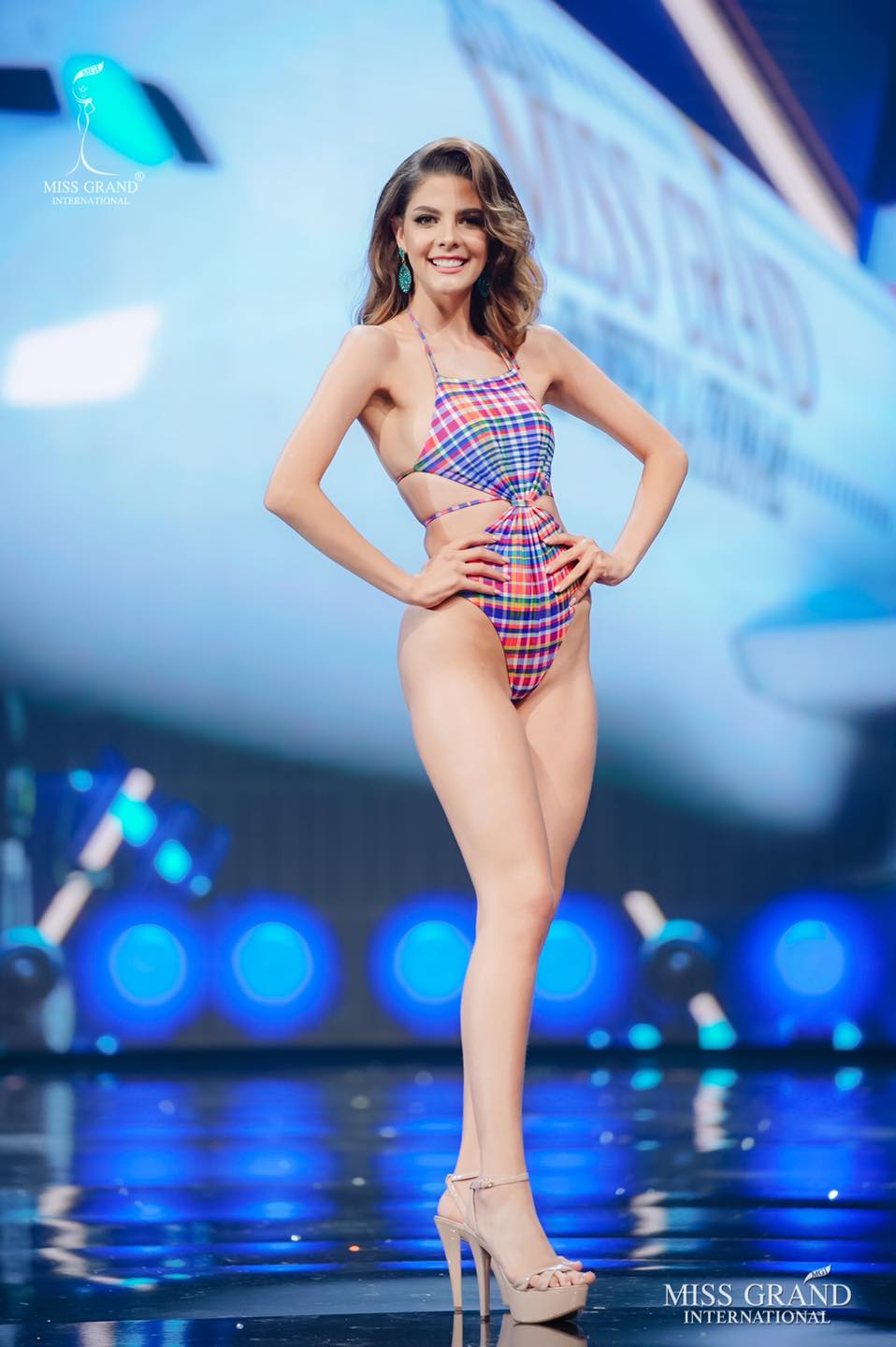 14. Miss Grand Colombia Natalia Manrique – Natalia is definitely a bombshell beauty but lacks stage charisma. It was actually her gorgeous evening gown that made me notice her first. Then I saw she has a beautiful face with a sweet persona. The Latinas have done well in this pageant, so Colombia can possibly be up there.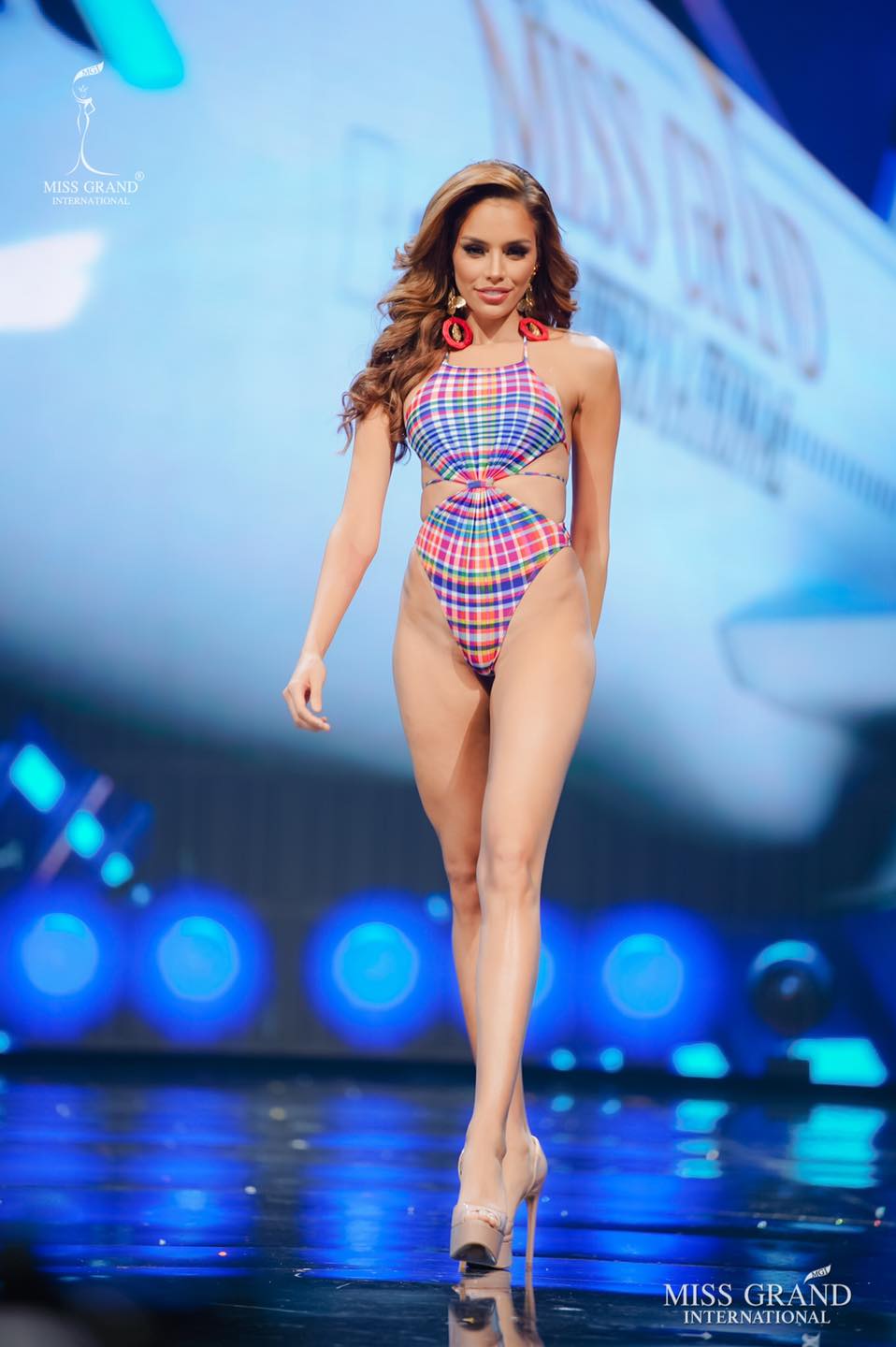 15. Miss Grand Panama Angie Keith – With MGI, there is sometimes that shock factor involvedo I'm going out on a limb by including Panama. She had the classic beauty queen glam styling and the fierce runway walk. During the evening gown, as she twirled into position for her final pose and her bright yellow skirt billowing out, I gasped for a moment. The skirt became a piece of fabric flying through the air and when it settled, there was Panama without a skirt, posing and smiling. 
On March 27, 2021, Miss Grand International 2019 Valentina Figueroa of Venezuela will finally crown her successor at the Show DC Hall in Bangkok, Thailand. She is the longest reigning Miss Grand International to date. The expectations of a nation for Miss Grand Philippines Samantha Bernardo are stratospheric.
On Saturday night, one sure winner is the Miss Grand International Organization. They have defied the pandemic and showed to other pageants that it is possible to stage a pageant safely, profitably and in the grandest way possible. – Rappler.com