We list down all the crowns that have been used in the Miss Universe pageant and ask pageant aficionados to pick their favorites
Exactly a year ago, the pandemic and subsequent lockdowns shook the pageant world. National pageants worldwide came to a standstill, prompting the Miss Universe Organization to allow the appointment of the previous year's 1st Runner-up in case they do not hold a 2020 pageant. Even the Miss Universe competition's fate was uncertain for quite some time, as it determined the safest time to hold the pageant.
Now that it is finally underway at the Seminole Hard Rock Hotel & Casino in Hollywood, Florida, it's clear the Miss Universe competition is the undisputed top pageant in the world. Social media is flooded daily with the updates on the amazing women who've fought hard to get to the competition.
Equally as iconic as Miss Universe and its titleholders are the 11 crowns that are an integral part of the Miss Universe legacy.
In its 69 year history, the Miss Universe pageant has used 11 crowns. In the beginning of the Miss Universe pageant, crown selection was more of a necessity than a luxury. Since the major worldwide beauty pageants that we know today were at their infancy, pageant organizers had crowns of royalty as a point of reference. But as the branding of the Miss Universe pageant imrpoved, the crown became an important piece of the brand. In 2002, crown sponsorship became a lucrative aspect that brought about several new crowns.
There's also the question of honoring tradition or entertaining commerce. Miss Universe's biggest rival pageant Miss World has stuck with their traditional of passing the blue crown since 1979. To some, holding the MW blue crown feels like holding a piece of history.
The choices of individuals varies greatly depending on their age group, personal sentimental reasons, crown design, the history of the crown, among other things. For the older generation, they choose a crown because they remember growing up with that piece of jewelry. For some millenials, it's the crowns that they've seen their favorite queens wear, and it is the only one they know.
Instead of a chronological listing, the crowns are listed from the most popular to the least popular crown – an arbitrary ranking that is all in the spirit of a fun discussion during the Miss Universe competition. Several individuals from the pageant community have also been asked some of their favorite crowns.
See which ones they like:
The Chandelier Crown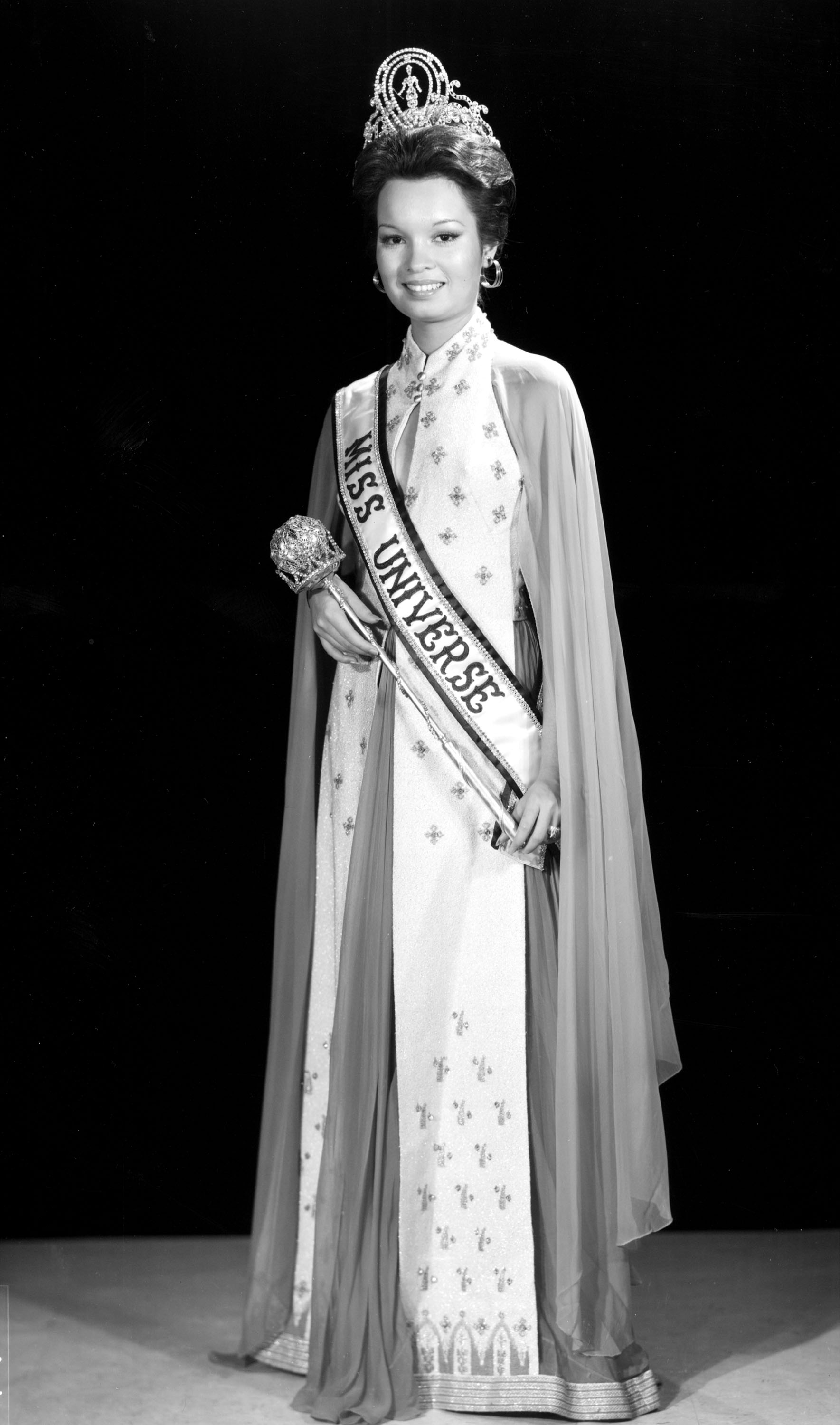 Years used: 1973-2001
Known details: Adjustable crown designed by Sarah Coventry. It evolved from the original 1963 Sarah Coventry crown design. The International Gem and Jewelry Show, Inc. began producing this crown design some time in the late 1980s.
Number of times used at coronation: 28 times (14 of these were first time country winners)
Trivia:
Miss Universe 1973 Margarita Moran was the first to wear this version in Greece.
Miss Universe 1977 Janelle Commissiong was the first Black woman to wear the crown.
Miss Universe 1978 Margaret Gardiner of South Africa was the first African representative to wear the crown.
Venezuela took this crown home a total of 4 times. (1979 Maritza Sayalero, 1981 Irene Saez, 1986 Barbara Palacios Teyde, 1996 Alicia Machado)
Miss Universe 2001 Denise Quiñones of Puerto Rico was the last queen to wear the crown. She was wearing it as she crowned her successor with the Mikimoto crown.
Both of India's Miss Universes (1994 Sushmita Sen and 2000 Lara Dutta) took home the Chandelier crown
The crown's long history makes it a sentimental favorite among pageant aficionados. It may not be as expensive as other crowns but having been worn for almost 3 decades, it has amassed a loyal following.
Crown admirers
Bessie Besana, Fashion Designer
"My favorite is the Chandelier crown. It is very iconic crown and it fits ever single woman who have worn it."
Andrew Ibot, Crown Supplier
"The classic Chandelier Crown has an iconic form. It gives the winner a unique look that makes her standout like a true queen. All the rhinestones form sparkles like the stars in the universe."
Adam Genato, Pageant blogger & Heyadamg Youtube vlogger
"Call me old school but I really love the Chandelier crown. It was a tangible representation of what I fell in love with Miss Universe. Its grand and majestive design with a woman's silhouette is the ultimate queen's crown."
Norman Tinio, Pageant blogger
"Just like beauty queens, my top favorite among the Miss Universe crowns is and will always be the classic Chandelier Crown because of its "long-reign" from 1973-2001. It also happens to give the most regal look on all of its wearers."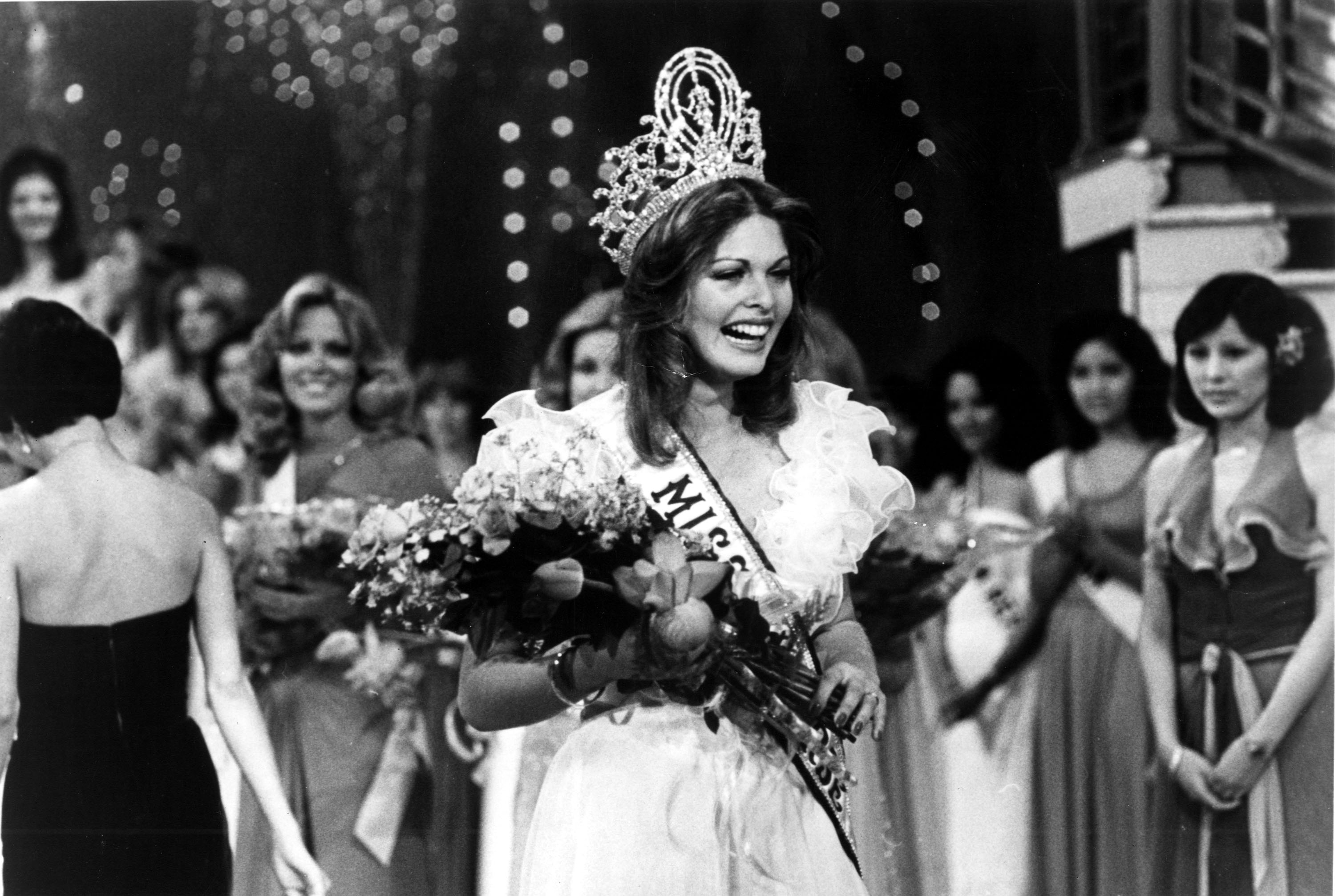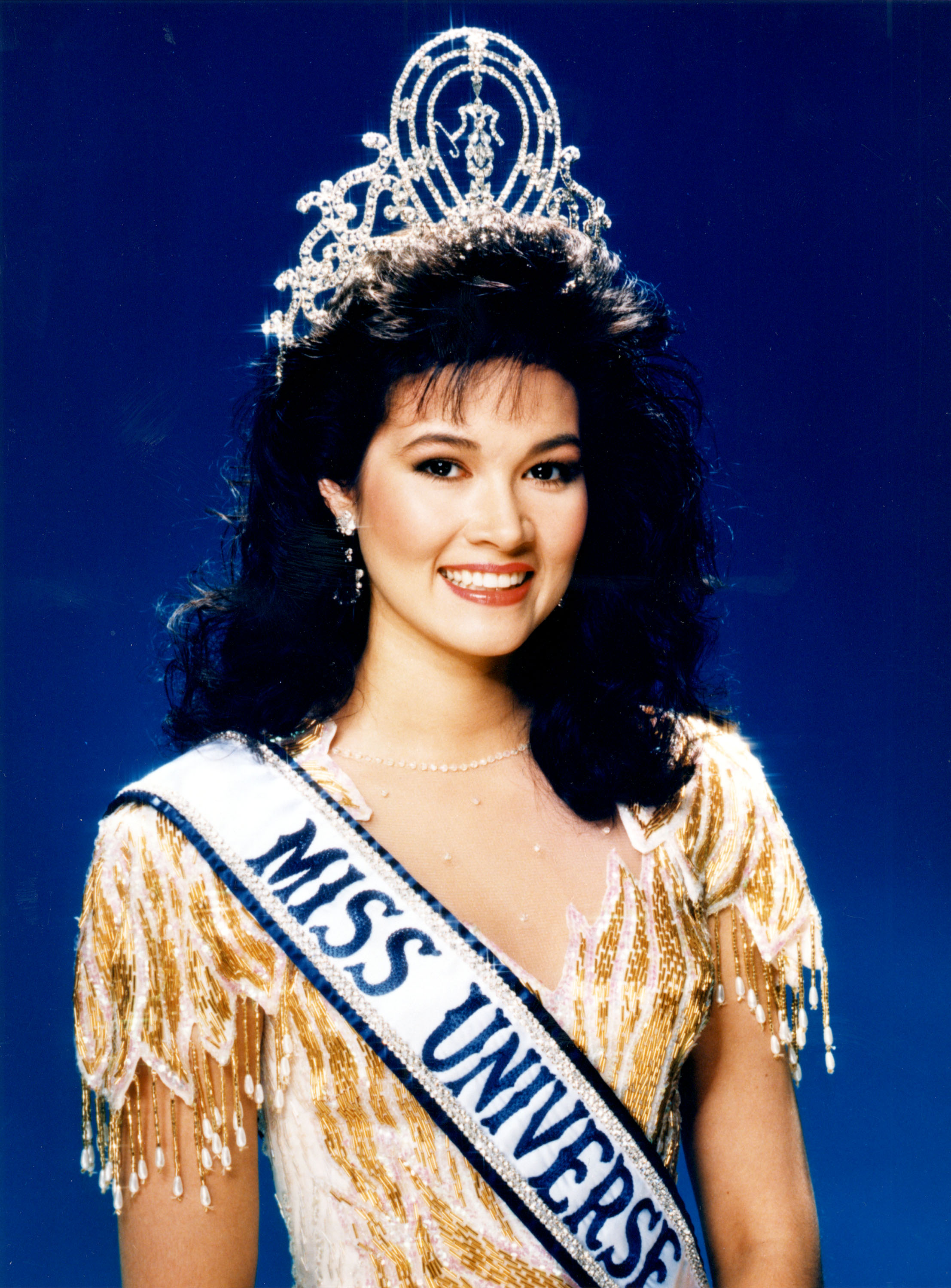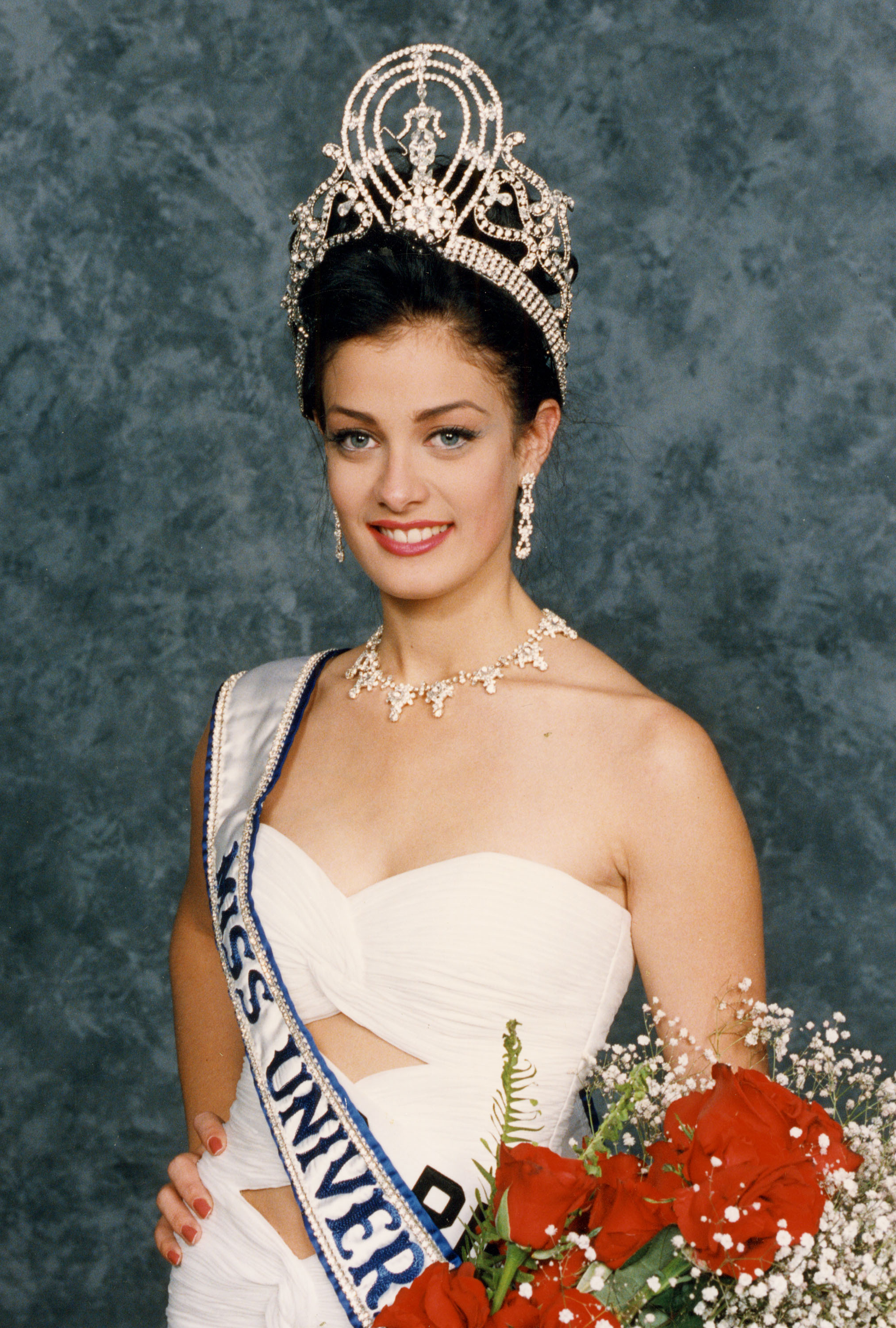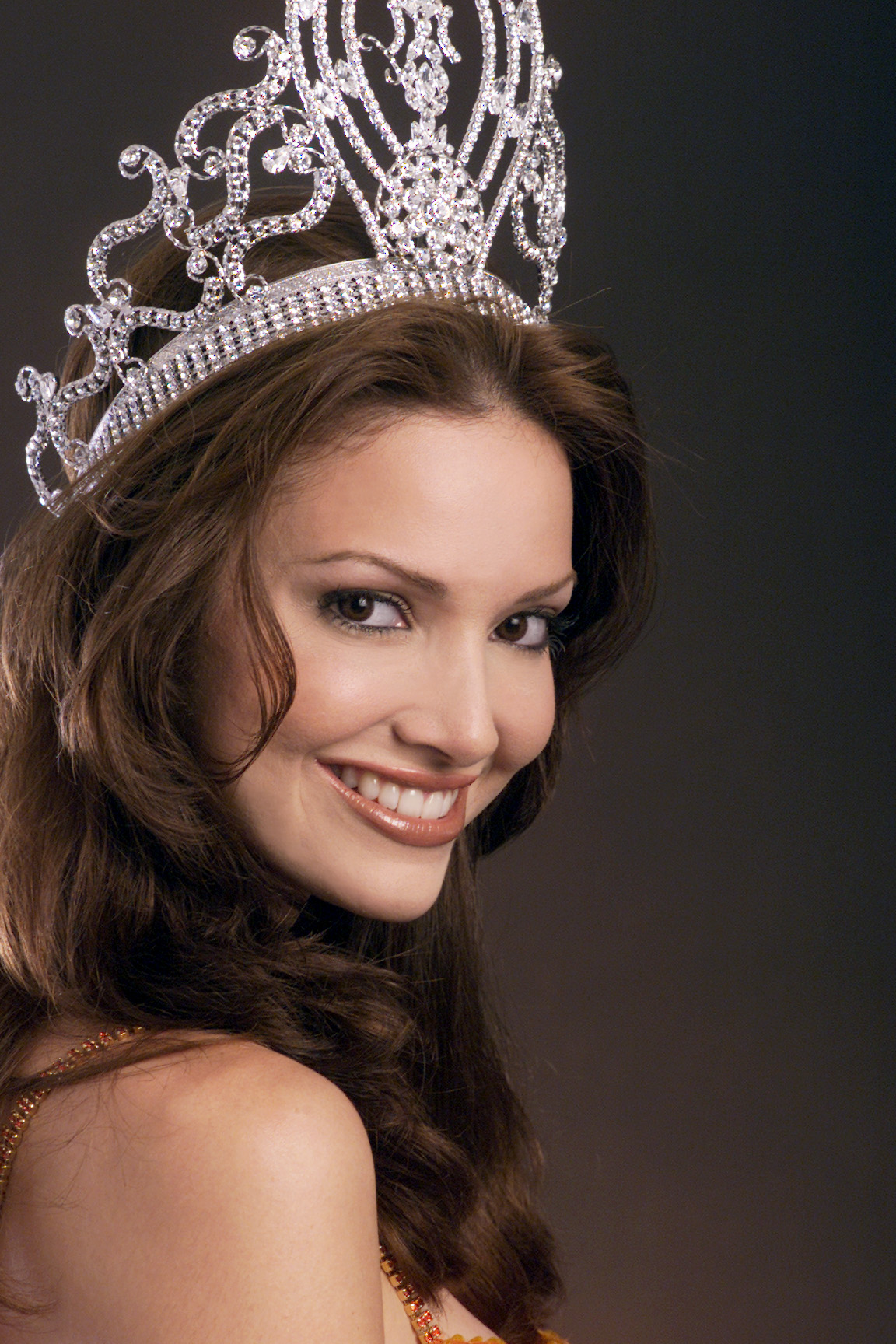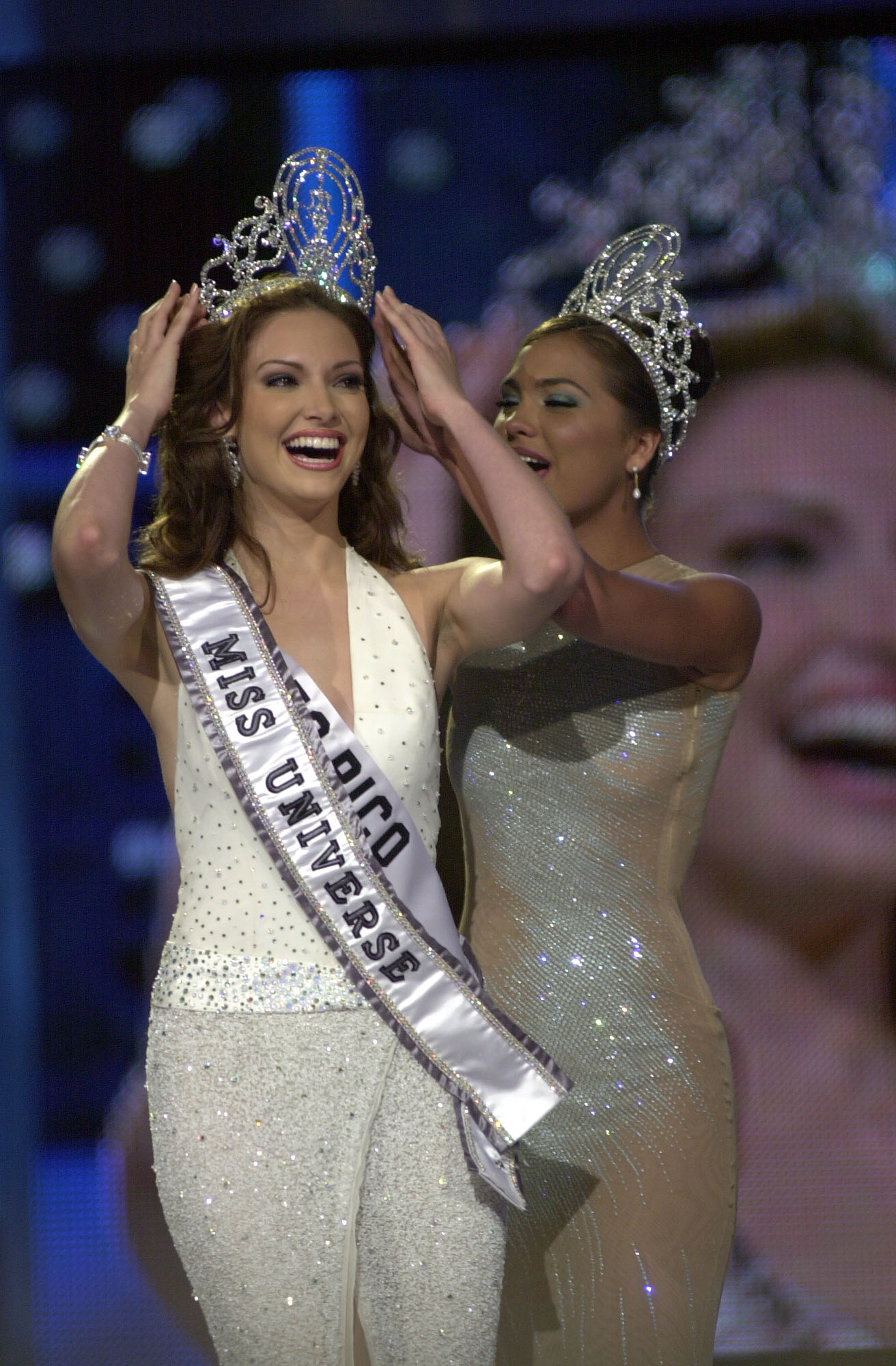 ---
The Mikimoto Crown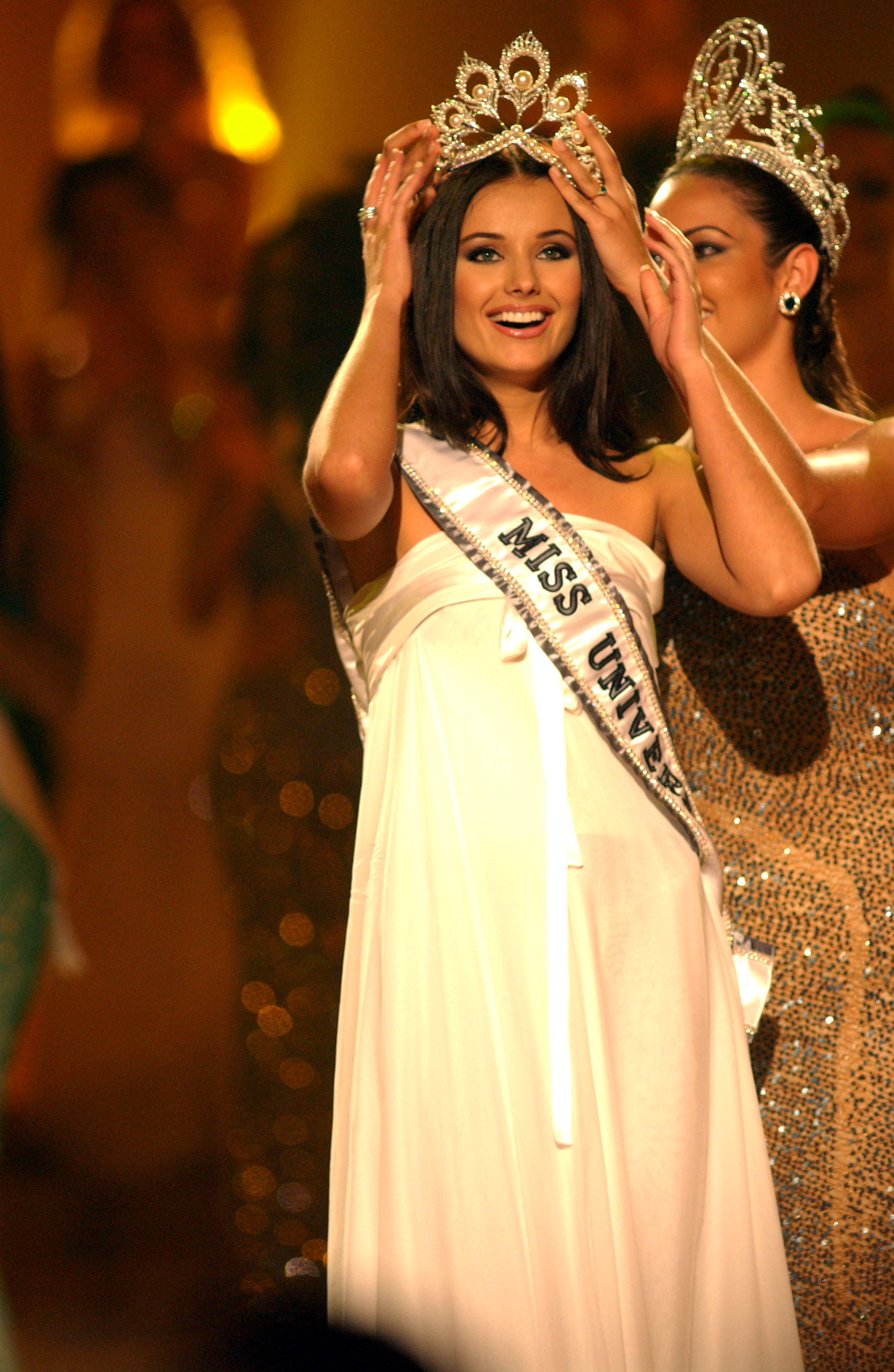 Years used: 2002-2007, 2017-2018
Known details: According to crown designer Mikimoto, the crown depicts the Phoenix rising – signifying status, power and beauty. It has 200 diamonds of almost 30 carats (6.0 g), 120 South Sea and Akoya pearls, ranging in size from 3 to 18 mm diameter. It is valued at $250,000.
Number of times used at coronation: 9 times
Trivia:
It literally became the Phoenix of crowns after it reemerged in 2017, following a 10-year hiatus. It replaced the DIC crown.
South Africa's Demi Leigh Nel-Peters and the Philippines' Catriona Gray were the lucky 2 queens to be crowned in this magnificent piece.
It was initially thought to be bad luck because its first winner was Russia's Oxana Fedorova, the first Miss Universe to be dethroned. Panama's Justine Pasek not only became the first Panamian to win the crown but also the first 1st Runner-up to assume the title of Miss Universe. A photo of Pasek being crowned by then MUO owner Donald Trump is widely circulated.
It is said that the Mikimoto crown was really only meant to be used during coronation because of its delicate nature. That is probably why during the first period of use, winners had Mikimoto tiaras, which they wore to many official functions. The queens from 2002-2007 got to keep their tiaras.
The historic transition from the Chandelier crown to the Mikimoto crown in 2002 is beautifully captured in a photos of Miss Universe 2001 Denise Quiñones crowning Miss Universe 2002 Oxana Federova.
The Mikimoto crown was also used during official Miss Universe events by reigning titleholders. Miss Universe 2009 Dayana Mendoza wore the Mikimoto crown at the coronation night of both 2009 Miss USA and 2009 Miss Universe competitions.
Crown admirers
Ara Arida, Miss Universe 2013 3rd Runner-up and Bb. Pilipinas Universe 2013
"For some reason, I find the Mikimoto crown very charming. I love its South Sea and Akoya pearl embellishments that make it truly unique and something that I would imagine myself wearing as well."
Val Taguba, Fashion Designer
"I like the Mikimoto crown because of its Asian origin. Most of all, because it looks perfect on our very own Catriona Gray."
Rick Sotelo, Stylist
"I love the Mikomoto crown because its depicts the phoenix rising and because it literally was the crown that came back. Also because it was worn by my all time favorite Miss Universe winner, Oxana Fedorova."
Franz Ivan, Pageant Blogger and Mars Franz Youtube Vlogger
"My favorite Miss Universe crown is the Mikimoto crown tagged as the symbol of eternal beauty. This crown for me is very beautiful and iconic."
Andrew Ibot, Crown supplier
"This crown is a unique and one of kind crown. The form that resembles a peacock feather makes the queen look more sophicticated, elegant and regal. You can never go wrong with pearls."
Norman Tinio, Pageant blogger
"The Mikimoto crown is one of my favorites too. It has the most unique look even if it seems to be the least sturdy of the lot. During one of Catriona's official events, on the the smaller stems was noticeably missing. It is beautiful nonetheless."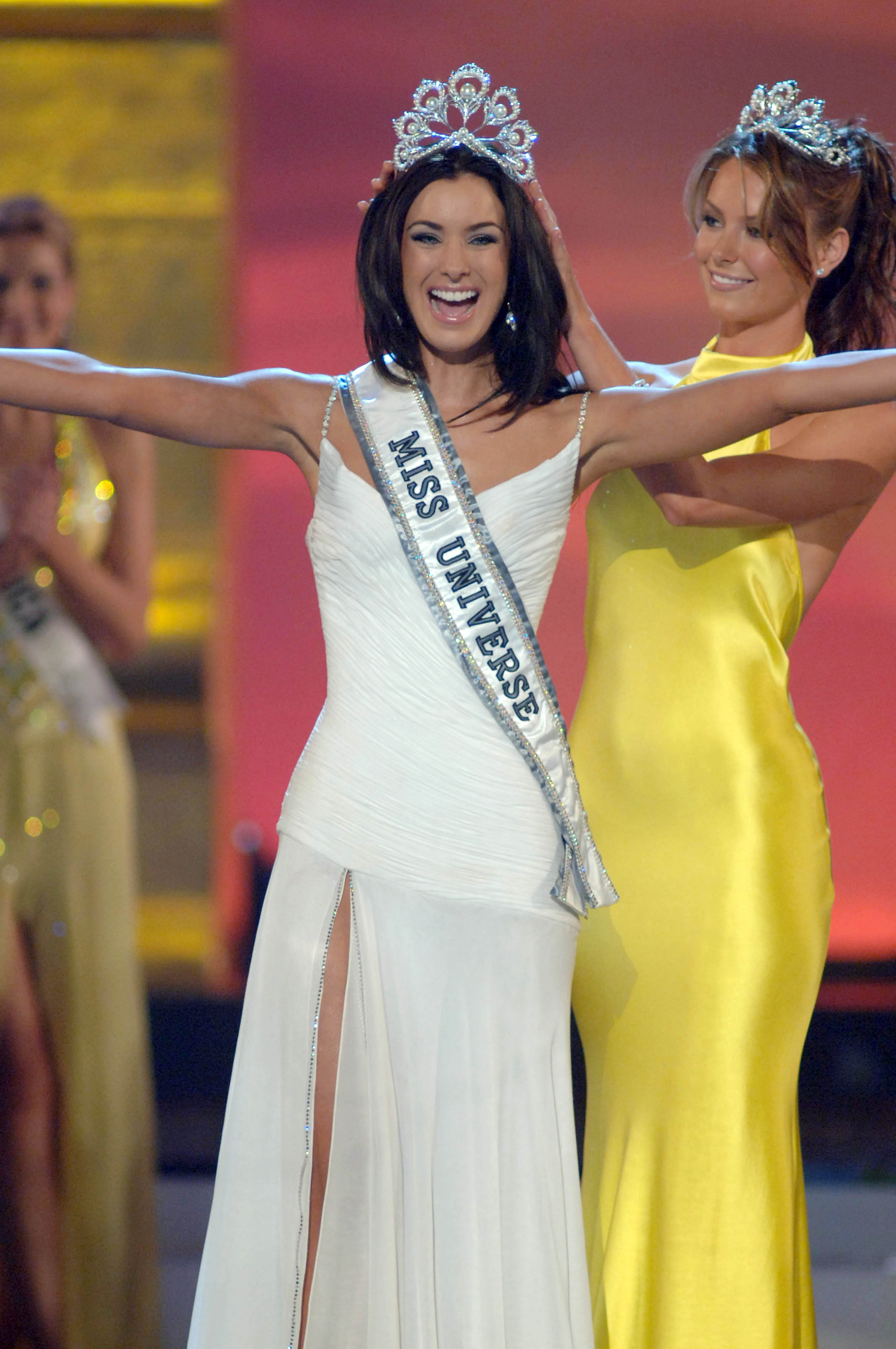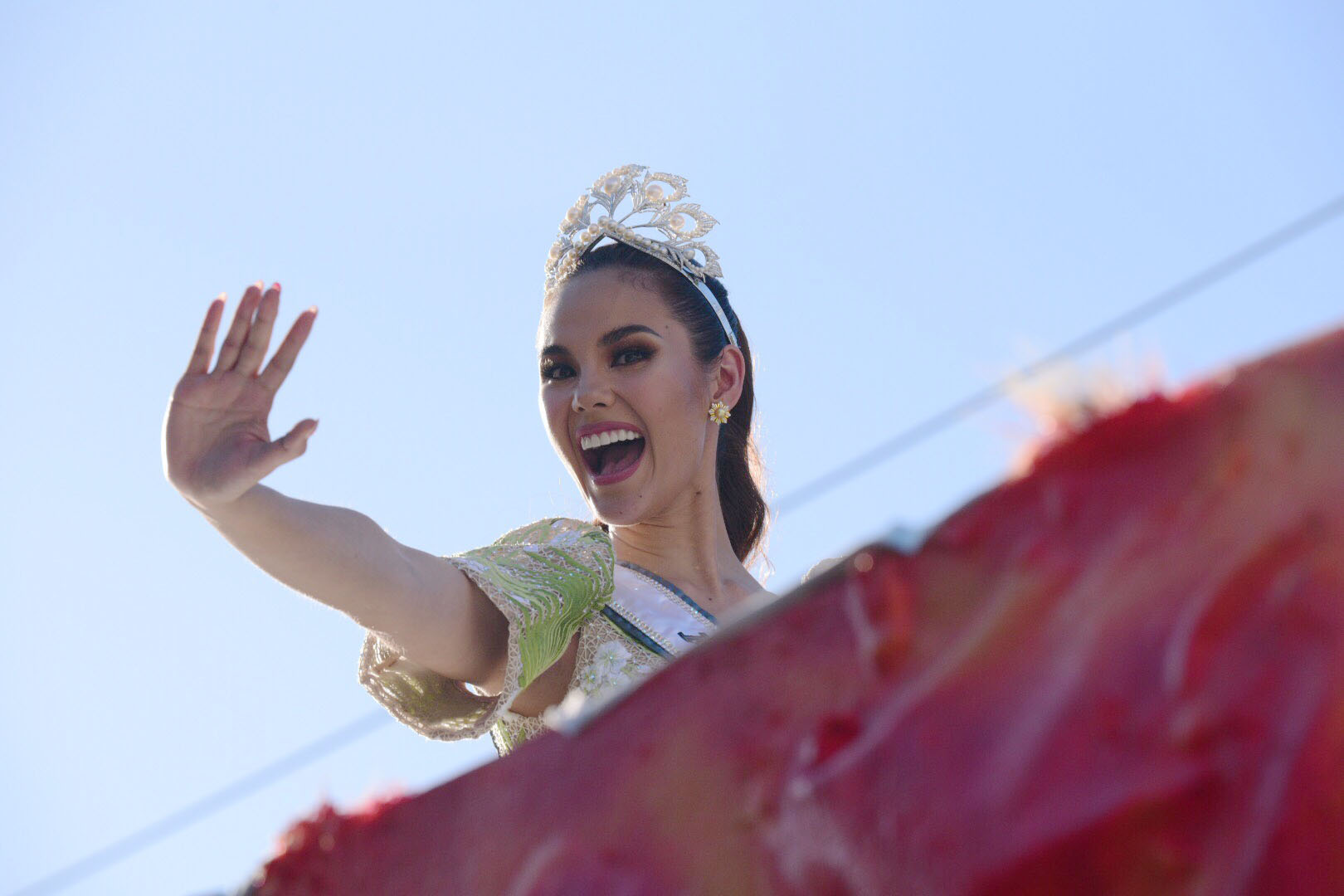 ---
The DIC Crown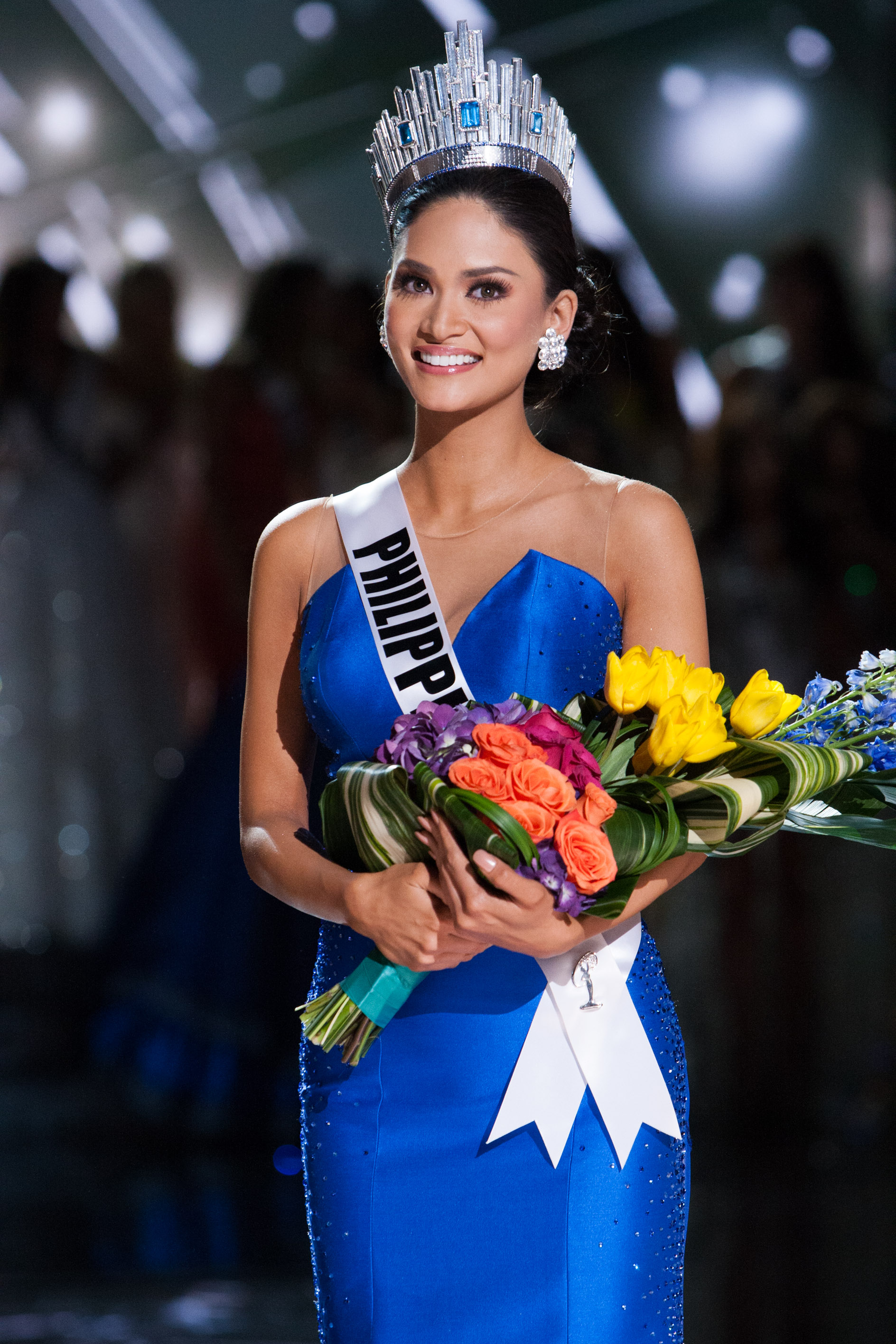 Years used: 2014 – 2016
Known details: From the Diamond International Corporation (DIC), the crown is valued at approximately $300,000. According to the MUO, "The crown symbolizes and expresses the beauty, stability, confidence, and power of women around the world." It took 10 people over 3,000 hours, 311 pieces of diamonds, 5 pieces of blue topaz, 198 pieces of blue sapphire, 33 pieces crytal, and 220 grams of gold to make it crown. It weighs 411 grams.
Number of times used at coronation: 3 times only, despite the fact that it should have been in use for a few more years. The MUO filed a lawsuit against DIC for the non payment of contractual obligations.
Trivia:
It is meant to depict the Manhattan skyline as an homage to New York City, the home of the Miss Universe Organization. New York is also where Miss Universe resides during her reign. But some pageant fans used to say that it looked like it was inspired by french fries.
Miss Universe 2014 Paulina Vega of Colombia was the first titleholder to wear the crown.
Technically, Miss Universe 2015 Pia Wurtzbach became the third woman to wear the crown. Colombia's Ariadna Gutierrez was wrongly declared the winner moments before Wurtzbach was crowned. It was the only time in Miss Universe history where two candidates wore the crown after being proclaimed Miss Universe within minutes of each other. It is the first and hopefully last time a mishap of this magnitude is ever committed.
Crown admirers
Val Taguba, Fashion designer
"I also love the DIC crown. It is most iconic for me because it is very reminiscent of Pia Wurtzbach's spectacular win."
Andrew Ibot, Crown supplier
"The DIC Crown because of its design is a very non-conventional type of tiara a queen would wear. Its unique look make the queens looks modern and confident. Just like what Pia Wurtzbach said, 'confidently beautiful with a heart.' This crown is iconic because Pia give justice to what it symbolized."
Norman Tinio, Pageant Blogger
"I really like the DIC crown because of its modern iconic design that gives the wearer a strong and towering presence. Best of all, Filipinos will always remember that 42 years later, the Miss Universe title returned to our country through Pia Wurtzbach's victory."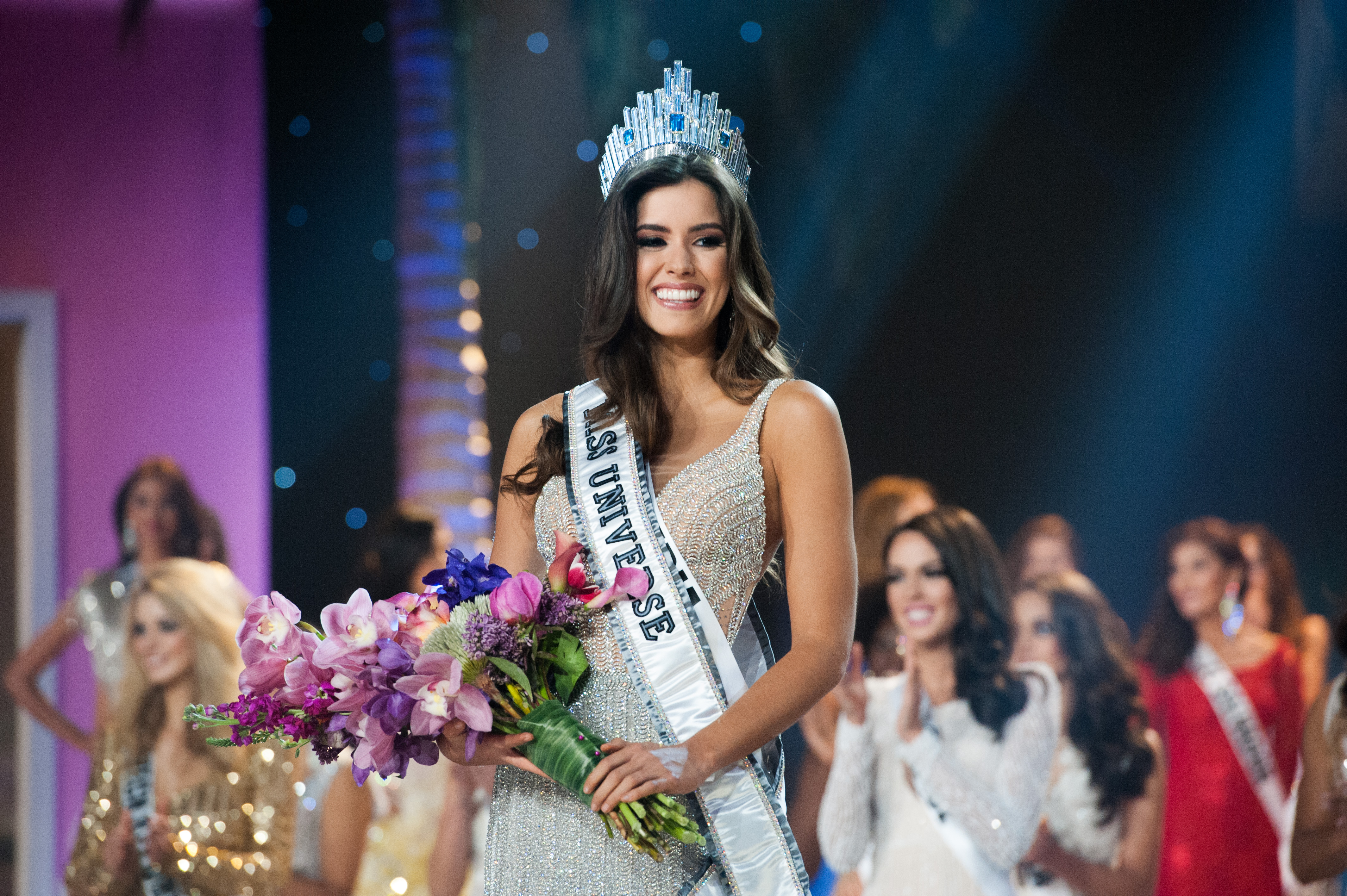 ---
The Sarah Coventry crown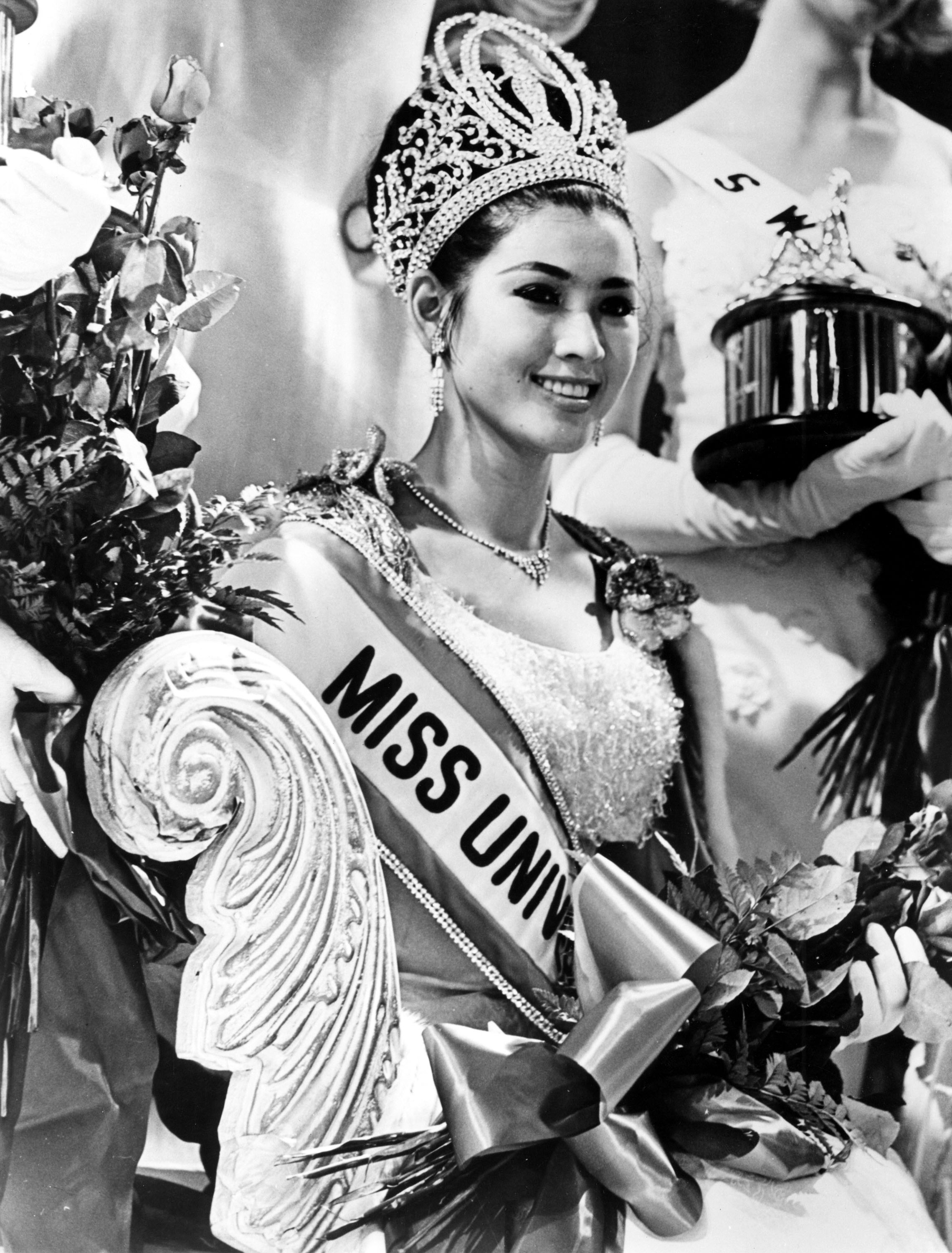 Years used: 1963-1972
Known details: From 1963-1969, the original "Lady Crown" from Sarah Conventry remained the same. Sarah Conventry was a direct selling jewelry company. However, from 1970-1972, it underwent minor changes because it eventually settled into a new design in 1973, which became the Chandelier crown. It is a fully rhinestoned crown that became fashionable for many beauty pageants in the years to come.
Number of times used at coronation: 10 years
Crown Trivia:
Miss Universe 1969 Gloria Diaz became the first Filipina to win the title. She was crowned with the Sarah Coventry crown.
Other countries to win Miss Universe for the first time during this crown period were Brazil (1963 Iêda Maria Vargas), Greece (1964 Corinna Tsopei), Thailand (1965 Apasra Hongsakula), Puerto Rico (1970 Marisol Malaret), Lebanon (1971 Georgina Rizk), and Australia (1972, Kerry Anne Wells).
1972 was the last time this design was used during the first time the Miss Universe pageant was held outside of the continental US. It was held in Dorado, Puerto Rico.
At the Miss Universe 1972 coronation, the reigning queen Georgina Rizk was not allowed to crown her successor in Puerto Rico over concerns brought about by political issues at the time. In her place, Miss Universe 1970 Marisol Malaret of Puerto Rico crowned the winner. In the televised proceedings, the crown could be seen on a pillow atop a pedestal during the announcement of winners.
Crown admirers
Ara Arida, Miss Universe 2013 3rd Runner-up & Bb. Pilipinas Universe 2013
"The Sarah Coventry crown is timeless since it is the first ever Miss Universe crown that's been worn by a Filipina. Aside from that, the design of the crown with a queen holding her scepter easily became a staple logo to any beauty pageant competition."
Val Taguba, Fashion Designer
"Arguably, the most famous MU crown which featured a female figure holding a sceptre, worn by Gloria Diaz and Margarita Moran, early on, signifying women empowerment."
Rick Sotelo, Stylist
"I realy think that having the female figure at the very center of the crown highlights the woman and the cause of women empowerment. Eventhough pageants critics say that pageants objectify women, if you look at the history of Miss Universe and its winner, it has only helped elevate their status in their countries and in life."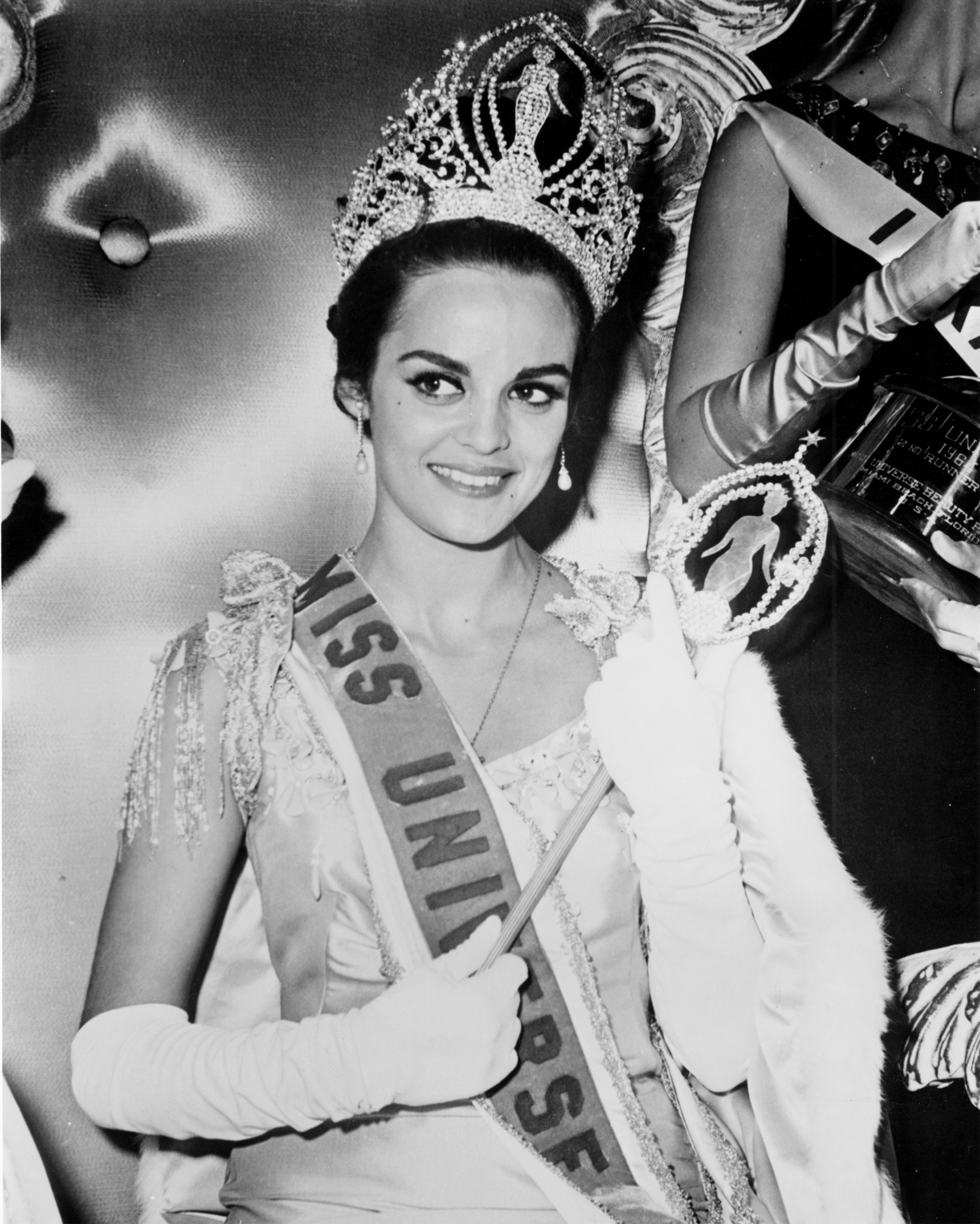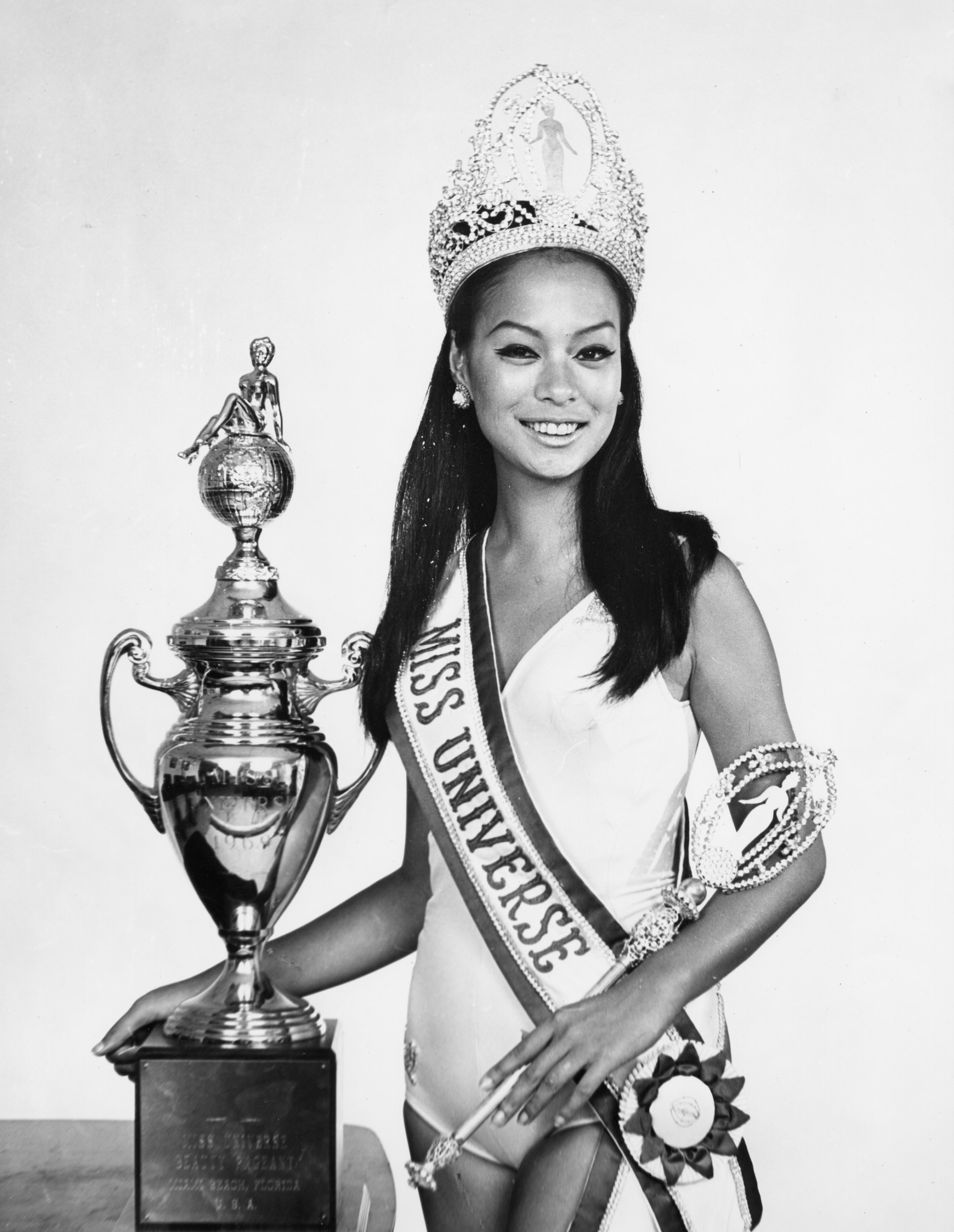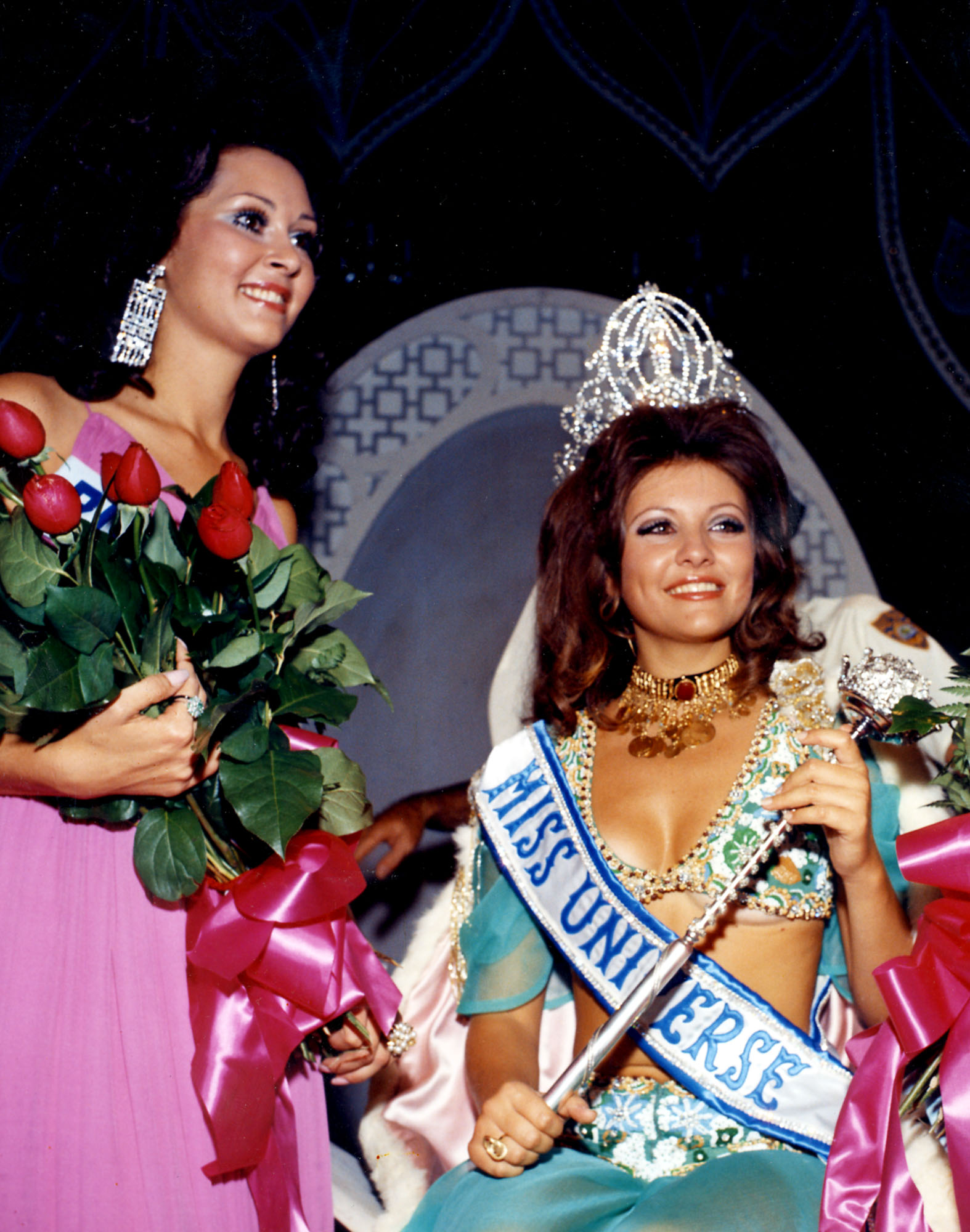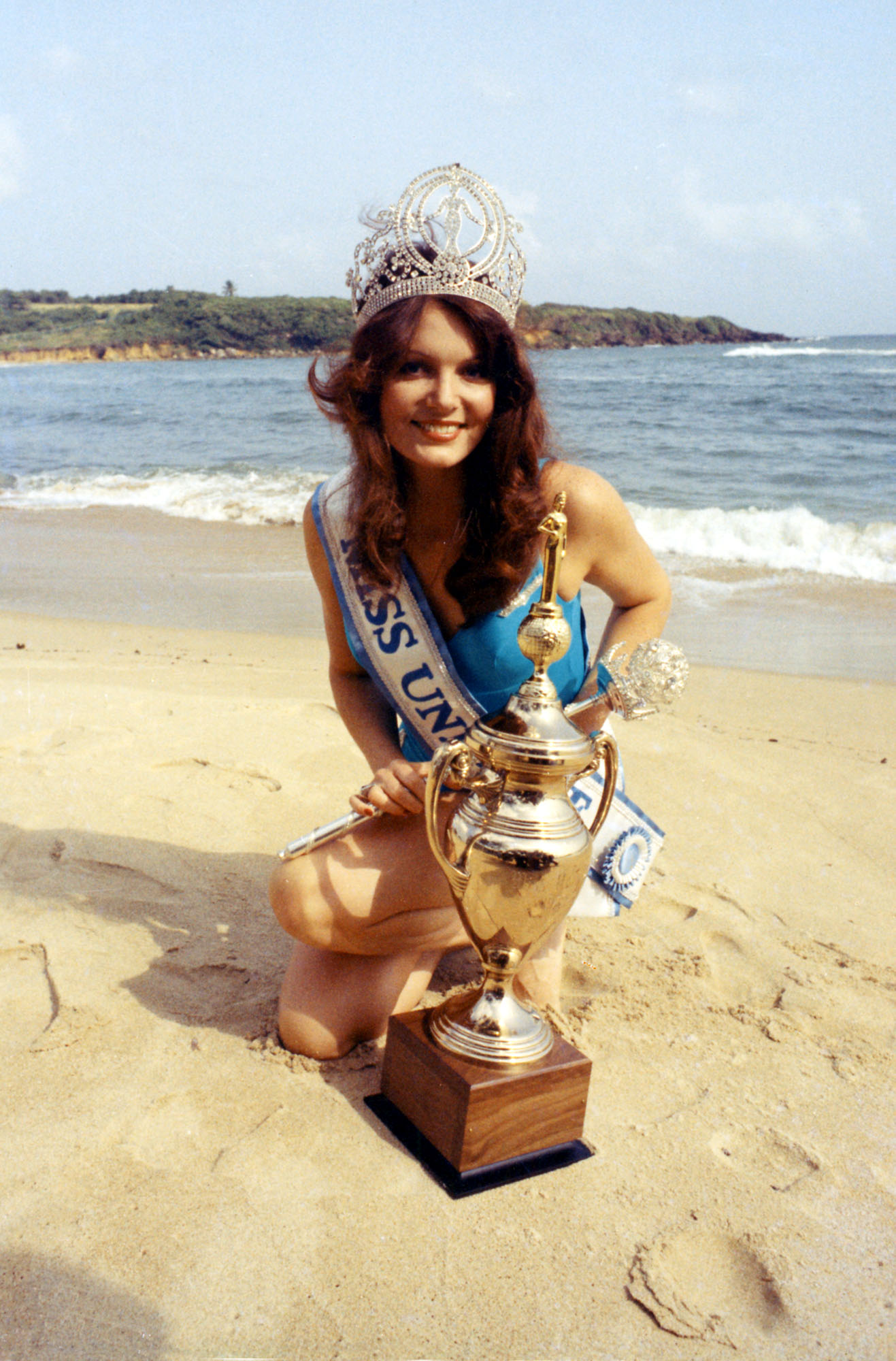 ---
The Peace Crown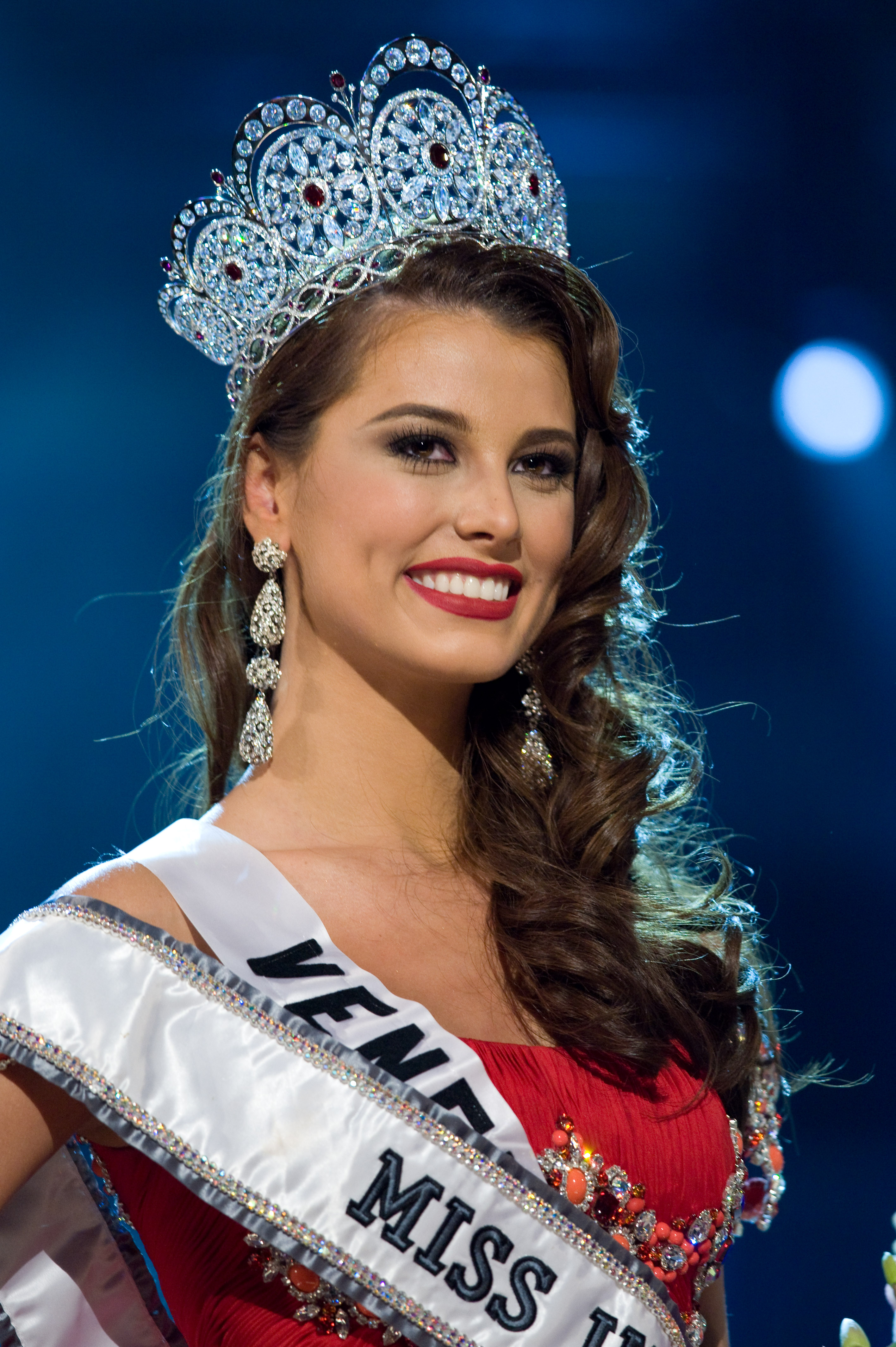 Years used: 2009-2013
Known details: This piece was created by Diamond Nexus Labs. In 2009, they conducted an online voting between three possible designs for the crown. It was the Peace crown that garnered the public's favor.
Its first version in 2009 was made with 1,371 gemstones, weighing a total of 416 carats. It is made with an alloy that contains 14k and 18k white gold, as well as platinum. In the succeeding year, a similar design was made with all synthetic stones and was promoted as an eco-friendly crown. The rubies at the center of the patterns symbolize the main advocacy of the Miss Universe pageant, which is HIV/AIDS education and awareness.
Number of times used at coronation: 5 years
Crown Trivia:
This crown is very significant for Venezuela. Miss Universe 2009 Stefania Fernandez of Venezuela was the first to wear the Peace crown. Her win was also the first ever back-to-back victory in Miss Universe history (2008 Dayana Mendoza was her successor and was wearing the Mikimoto crown during coronation). Miss Universe 2013 Gabriela Isler's victory made Venezuela the first and last country to win with this the Peace crown.
Miss Universe 2011 Leila Lopes of Angola is the first woman from her country to win the title.
Miss Universe 2012 Olivia Culpo became the 8th woman from the USA to win. She is also one of host at the 69th Miss Universe competition.
Crown admirers
Ara Arida, Miss Universe 2013 3rd Runner-up & Bb. Pilipinas Universe 2013
"The Peace Crown will always be my most favorite crown of all because it's what I'd been eyeing for during my year and it reminds me of all the memories and experiences that I've gone through during my Miss Universe journey."
Bessie Besana, Fashion Designer
"Because it's red!"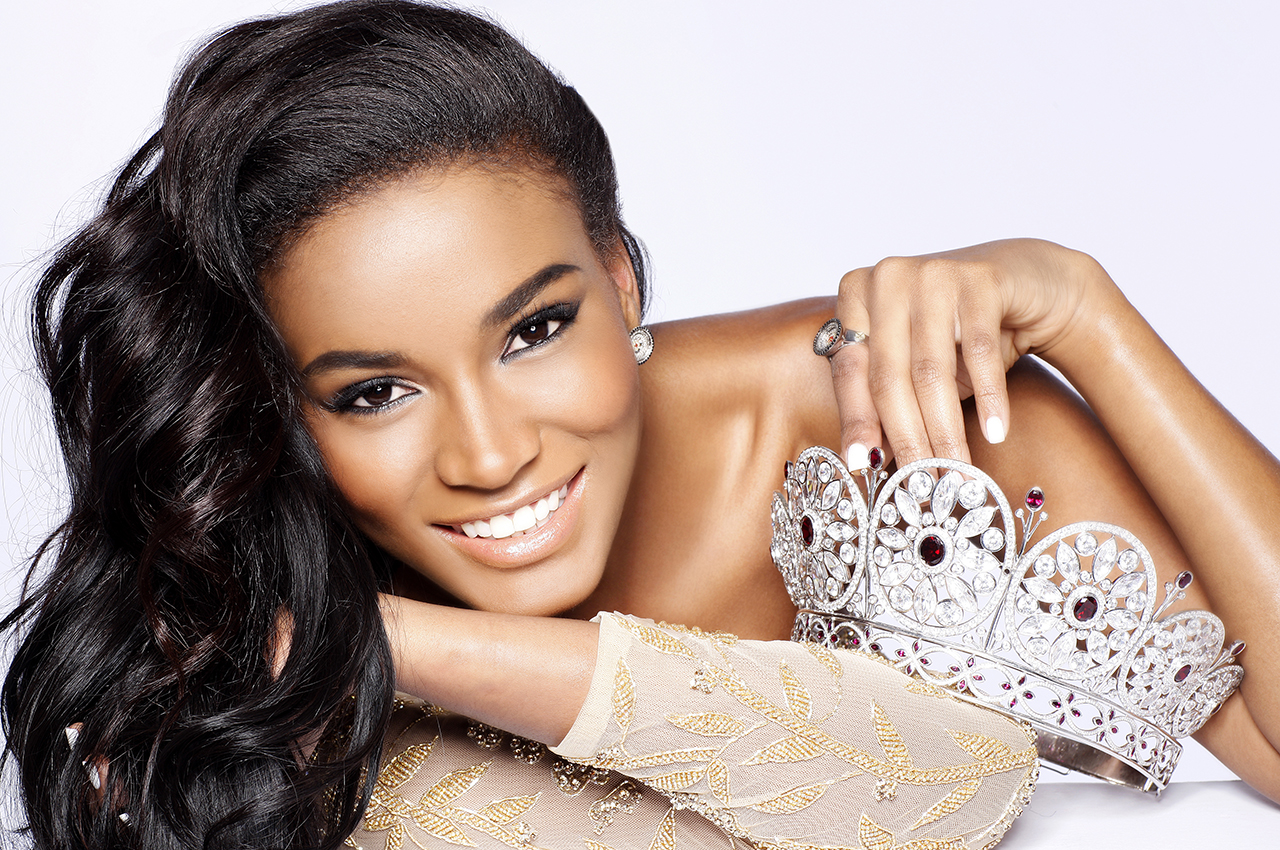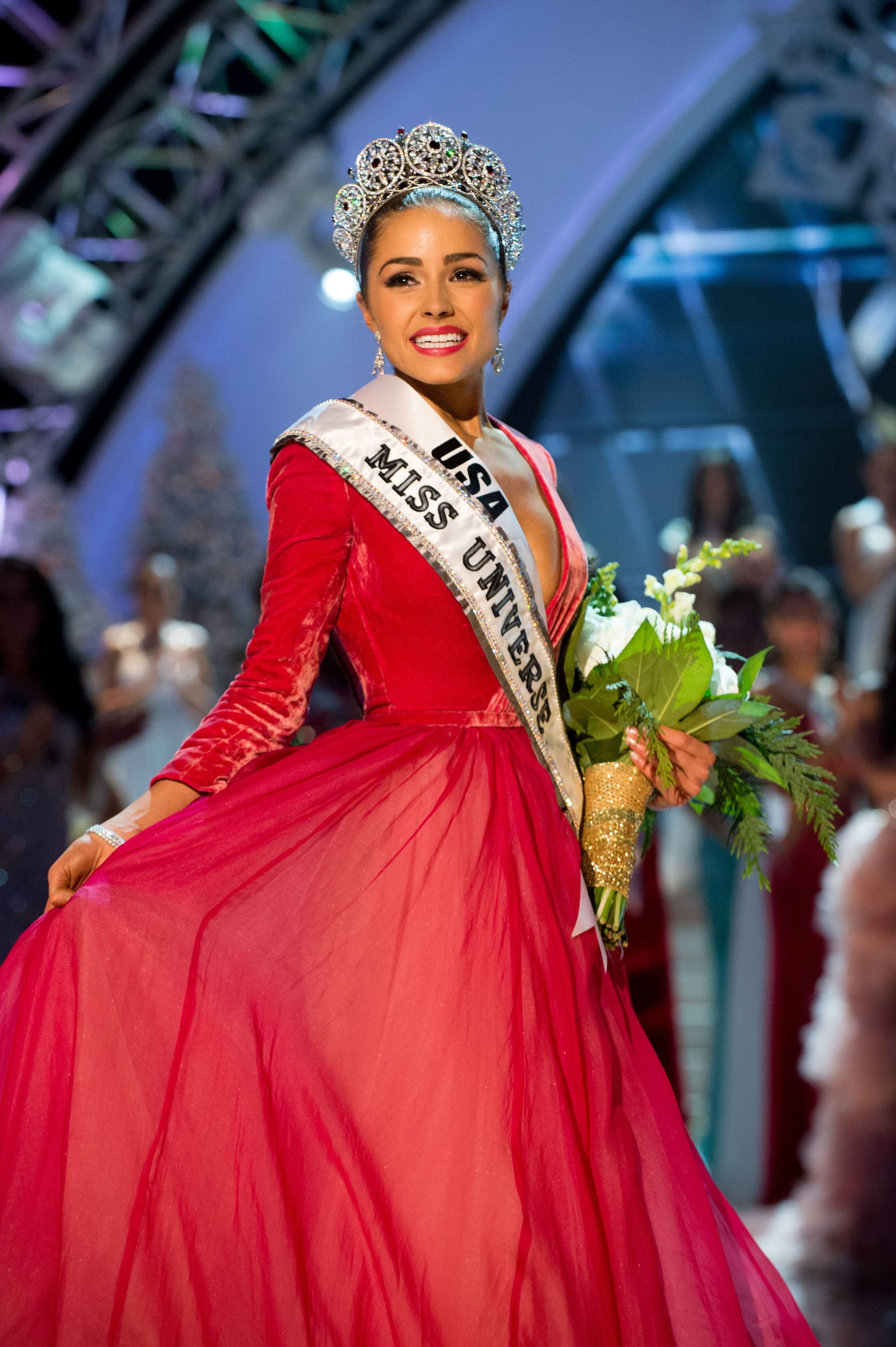 ---
Mouawad Crown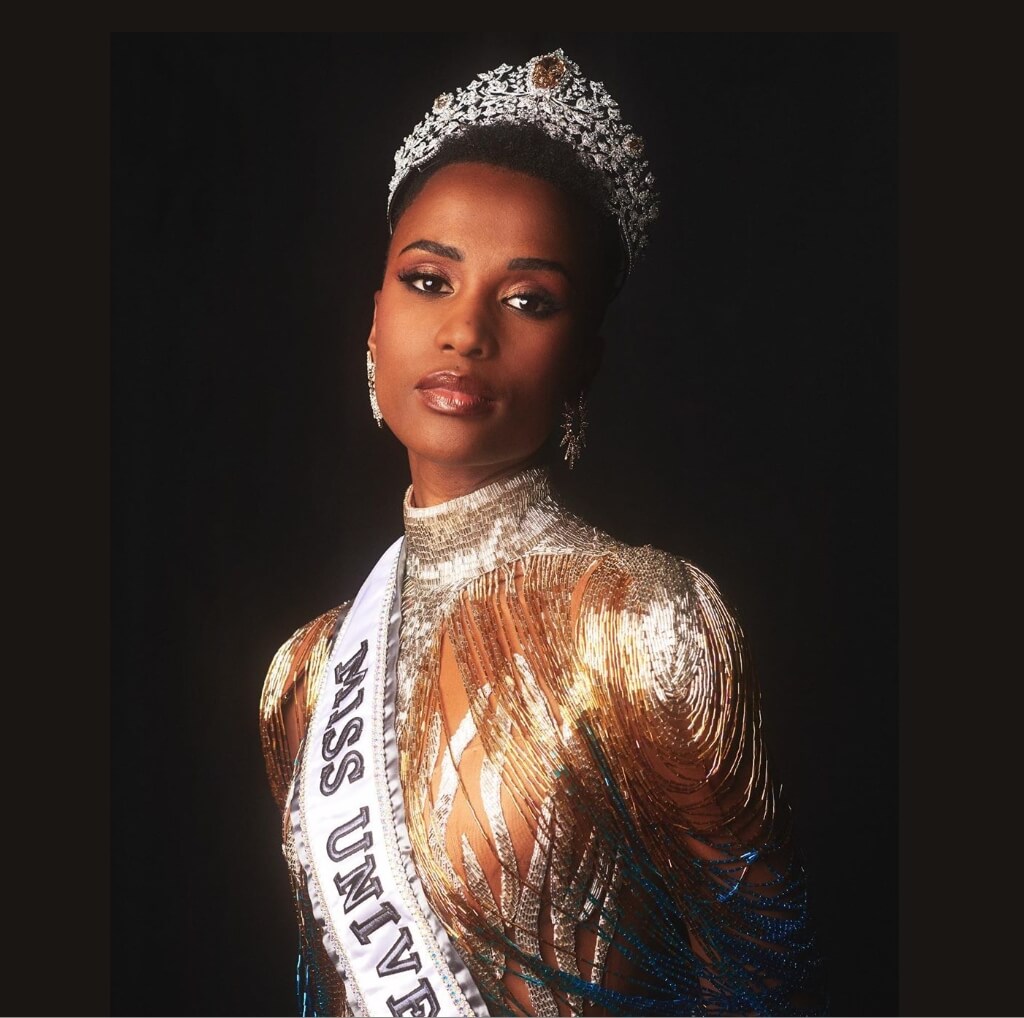 Years used: 2019-present
Known details: According to Mouawad Jewelry, makers of the Mouawad Miss Universe Power of Unity Crown, its estimated value is around US$5 Million. It is the most expensive Miss Universe crown on record. "Symbolizing the community of women from around the world whose bonds unite them, 1,728 white diamonds and three golden canary diamonds are set in harmonious interplays of petals, leaves and vines – reminding us we are stronger together than apart. Three central golden canary colored diamonds symbolize the new golden age of women, where she is celebrated for being complex, diverse, unapologetically ambitious and strong. The crown's centerpiece, a magnificent modified mixed cut golden canary diamond weighing 62.83 carat signifies a women's inner strength and reminds us that in unity, lies power."
Number of times used at coronation: 1 winner to date
Crown Trivia:
Miss Universe 2019 Zozibini Tunzi of South Africa is the first woman to wear this crown.
At the moment, most Filipinos are unlikely to have an affinity to this crown because there is no Philippine connection to it. The pandemic and the postponement of the Miss Universe competition has also slowed down the crown's momentum in building its legacy.
Quite possibly, this could be the favorite crown of Miss Universe Philippines 2020 Rabiya Mateo, as she has her heart set on winning this crown on May 17, 2021. It is also probably the favorite crown of the members of the Miss Universe Philippines' Organization as it is the crown being used in their first year of full control of the Miss Universe Philippines' delegate. Surely, Filipino fans will fall madly in love with it if Rabiya Mateo captures our 5th Miss Universe crown.
---
The First Decade Crowns
The Romanov Imperial Nuptial Crown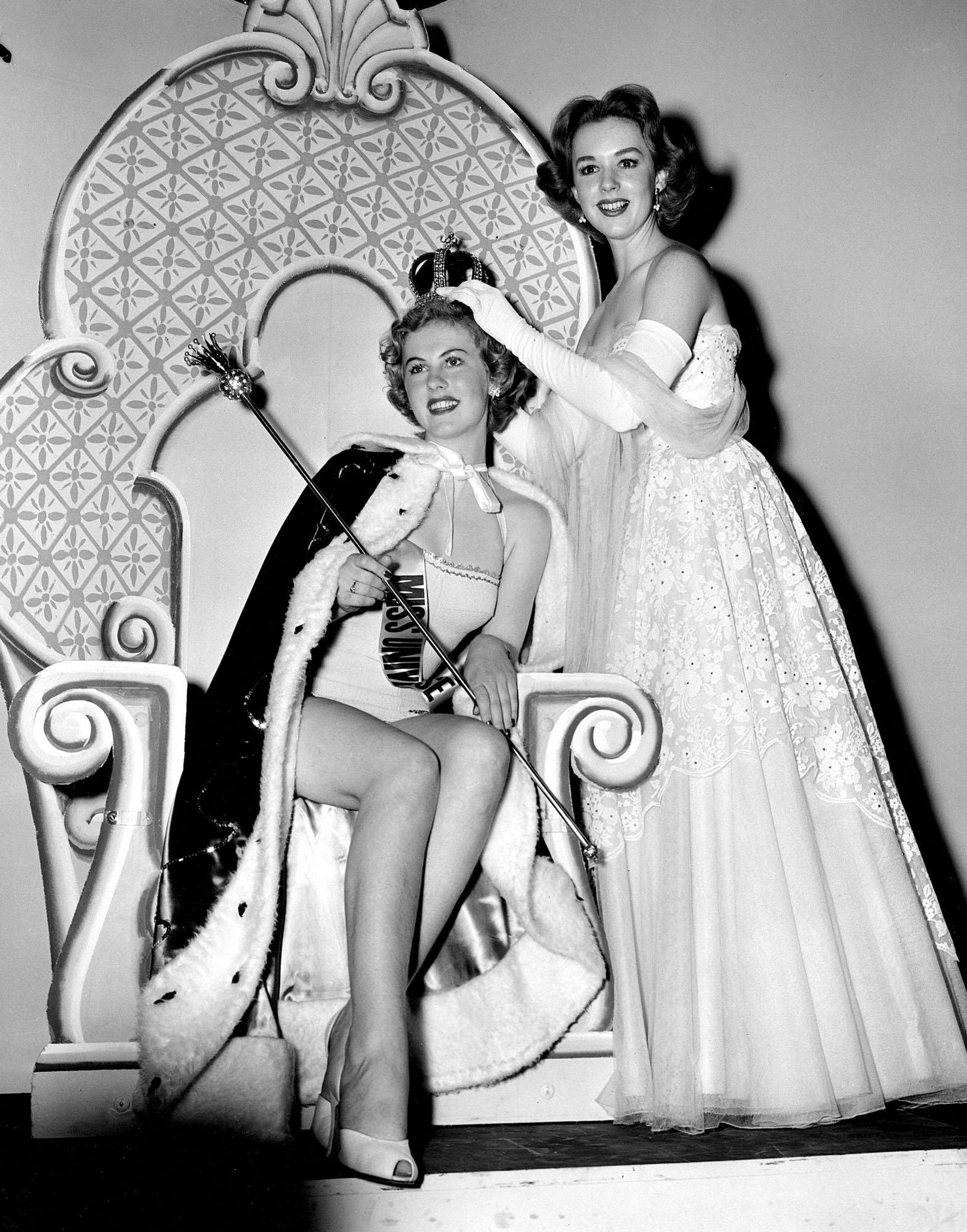 Years used: 1952
Known details: The one and only Miss Universe crown that was actually used by royalty. Previously owned by a Russian czar, the Romanov Imperial Nuptial crown was placed atop the head of a 17-year-old Finnish girl, Armi Kuusela, when she became the very first Miss Universe in 1952 in Long Beach, CA.
The crown is said to have approximately 1,535 flawless diamonds, 300 carats, and valued at $500,000.
Number of times used at coronation: 1 time
Crown Trivia:
It is ironic that a "nuptial crown" was used to crown the winner of a beauty pageant that does not allow married women to compete.
In a way, the very first Miss Universe crown "found" its way to the Philippines via a whirlwind romance. Miss Universe 1952 Armi Kuusela won the pageant on June 28, 1952. She met Filipino businessman, Virgilio Hilario, around February 1953. She then gave up her title to marry him on May 4, 1953. Since it was the first year of the pageant, it probably wasn't a big deal, as her duties and obligations were likely quite limited at that time.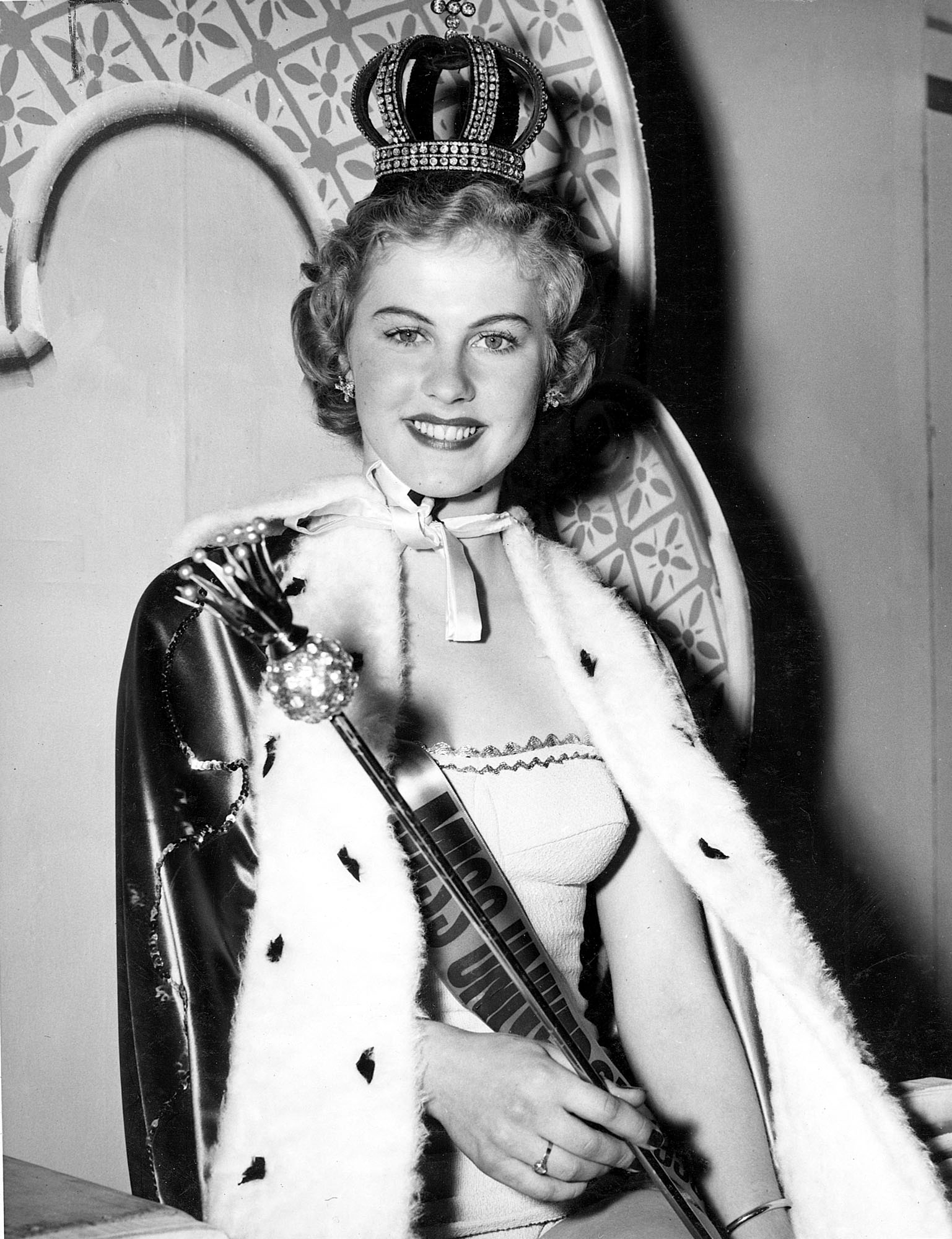 ---
The Metallic Bronze Crown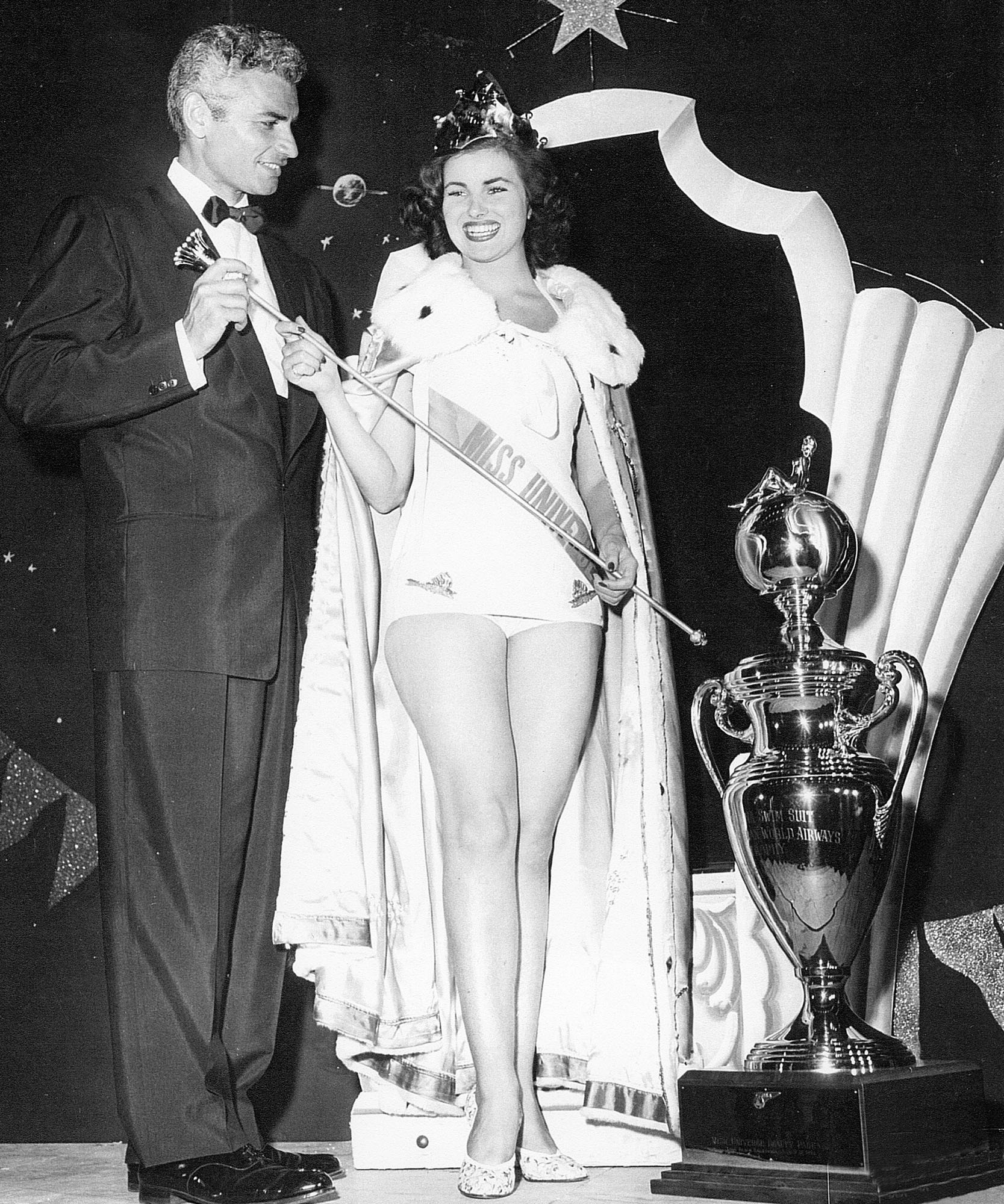 Years used: 1953
Known details: It's probably the most unconventional design of all the Miss Universe crowns. Its designer and maker is Allan Adler, known as the "silversmith to the stars," based on LA Times article in 2002. That probably explains the all-bronze metal crown without the usual gemstones and rhinestones. He also created lots of silver pieces for many prominent political figures in the 1950s and 1960s.
Number of times used at coronation: 1 time only
Crown Trivia:
Miss Universe 1953 Christiane Martel of France holds the distinction of being the only one to wear this unique piece of hardware.
Crown admirers
Among all the people interviewed, only stylist Rick Sotelo singled out this older Miss Universe crown as one of this favorites. "The Christiane Martel crown is very unique, most unusual and very different from the rest of the crowns. Its obscurity, mystery and and little known details of it makes it even more appealing," he said.
---
Star of the Universe Crown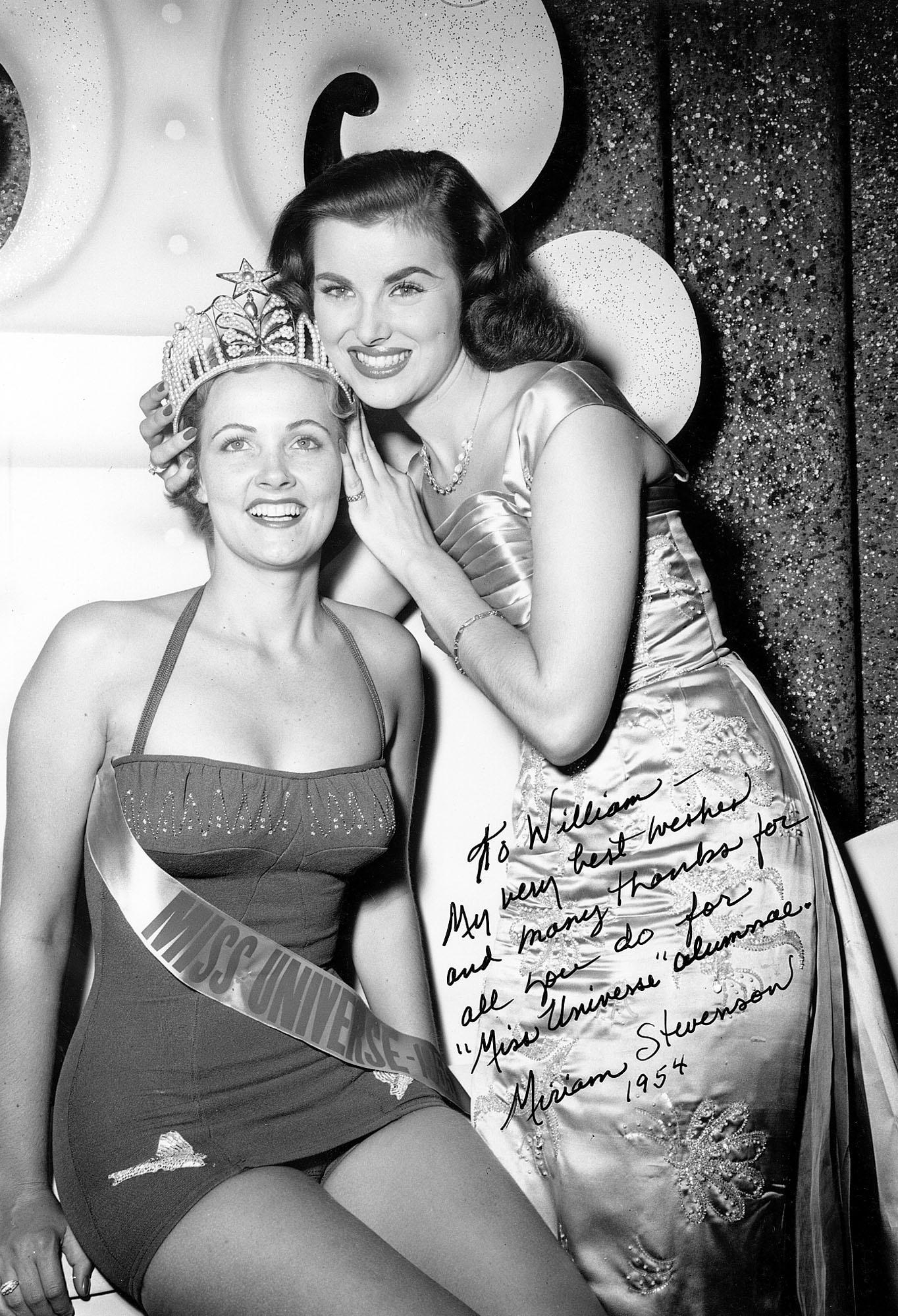 Years used: 1954-1960
Known details: It is valued at about $500,000 and weighs around 1.25 pounds. It consists of about 1,000 Oriental cultured and black pearls set in solid gold and platinum.
Number of times used at coronation: 7 times
Crown Trivia:
In the 7 times that it was used, the USA took home the Miss Universe crown thrice in 1954 (Miriam Stevenson), 1956 (Carol Morris), and 1960 (Linda Bement).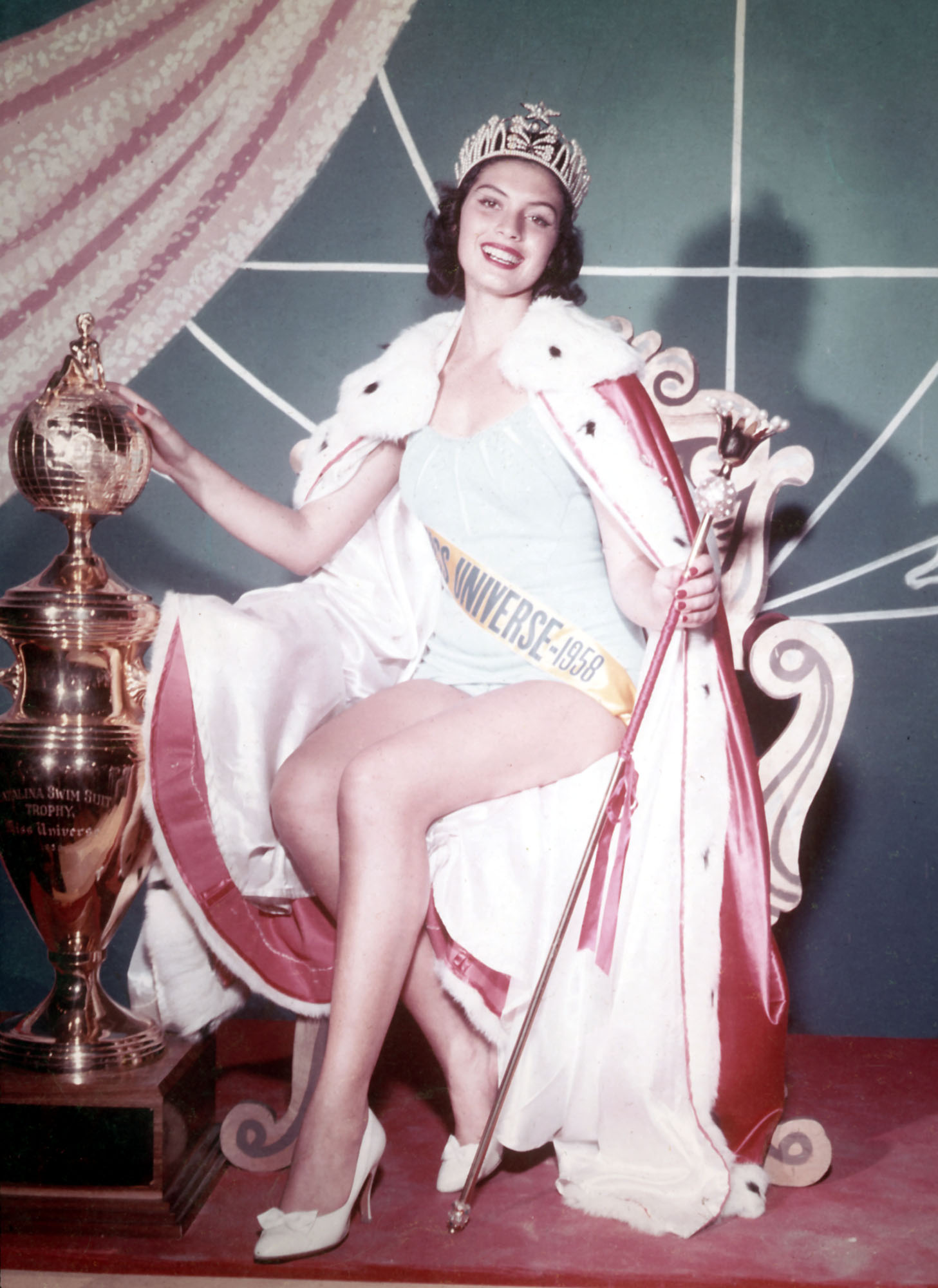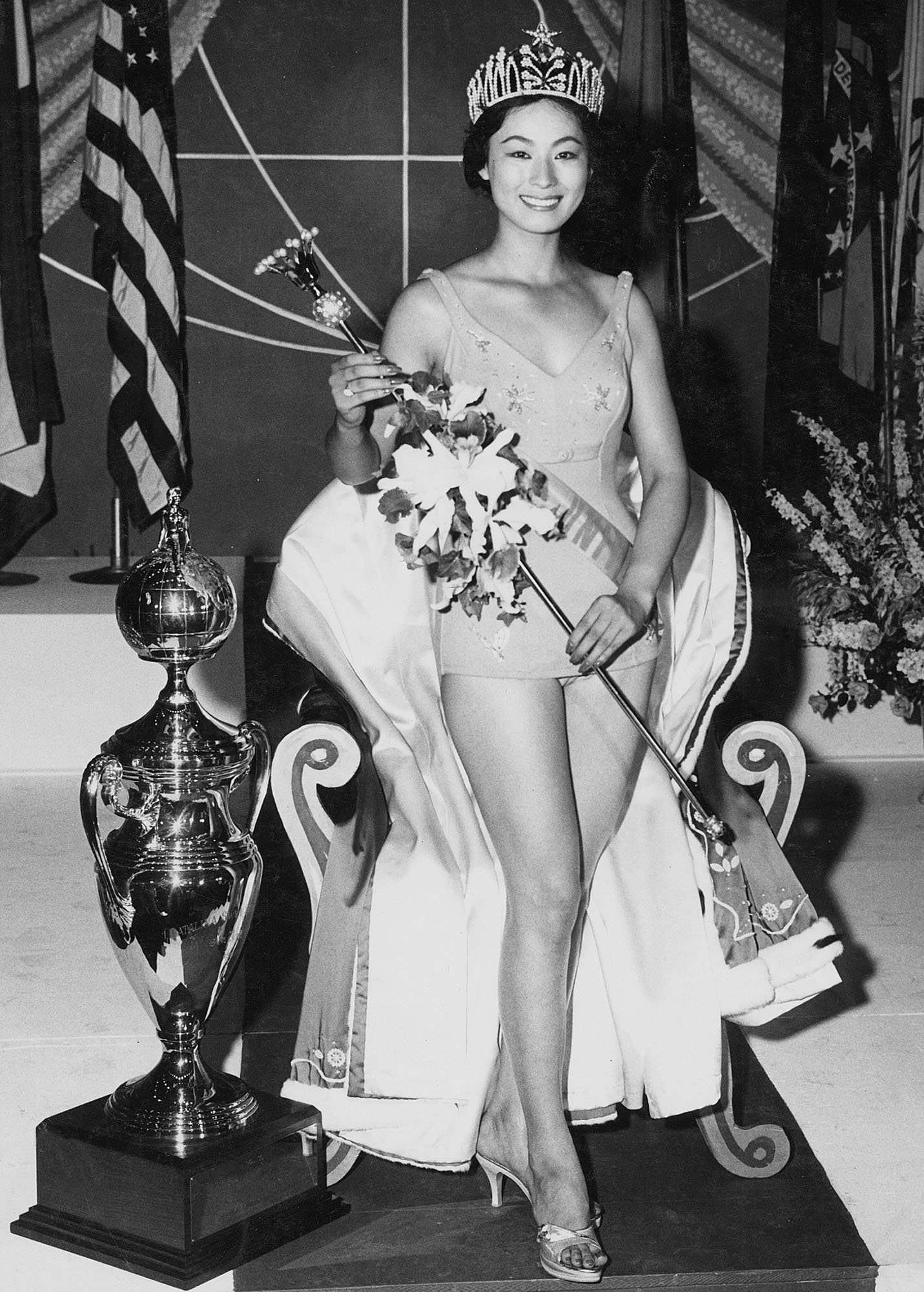 ---
The Rhinestone 10th Anniversary crown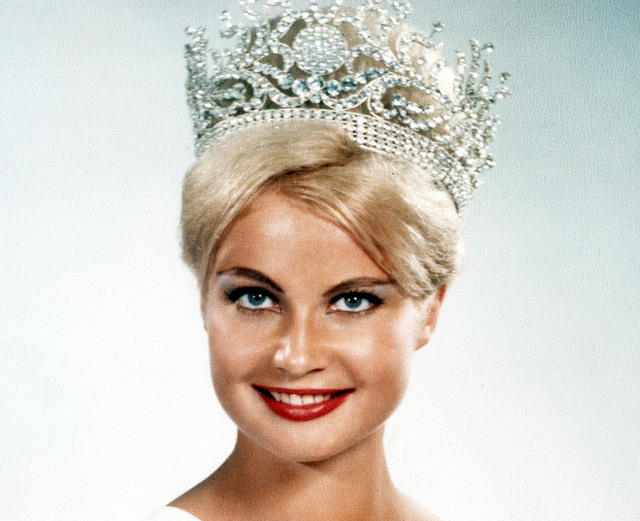 Years used: 1961-1962
Known details: For its 10th year, the Miss Universe Organization wanted to commemorate the milestone with a special crown. It was also the first time that rhinestones were the predominant material used for the crown.
Number of times used at coronation: 2 years
Crown Trivia:
Miss Universe 1961 Marlene Schmidt of Germany and Miss Universe 1962 Norma Nolan of Argentina are the only titleholders to have used this crown. This is the first and, so far, only time these countries have won the title.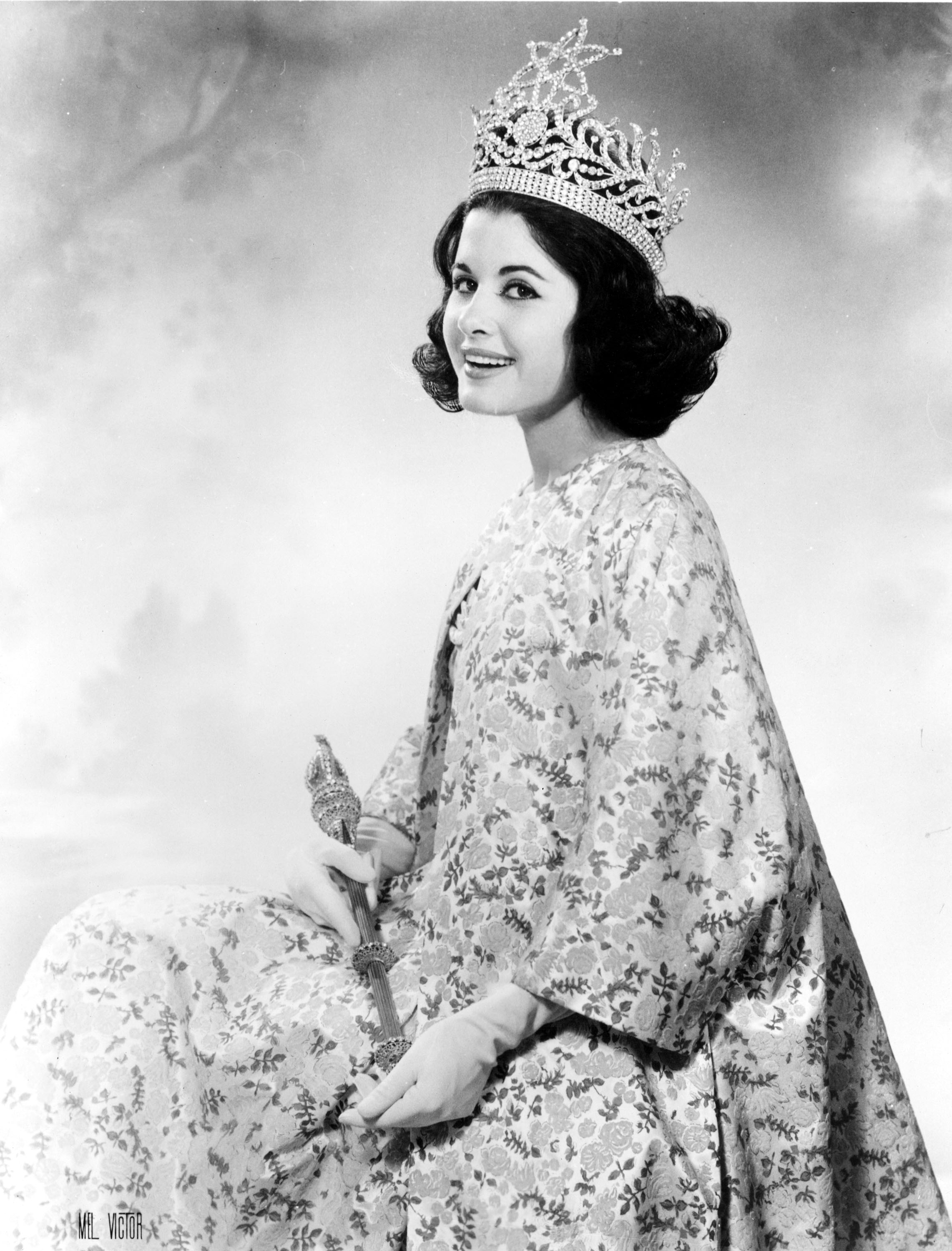 ---
CAO Fine Jewelry crown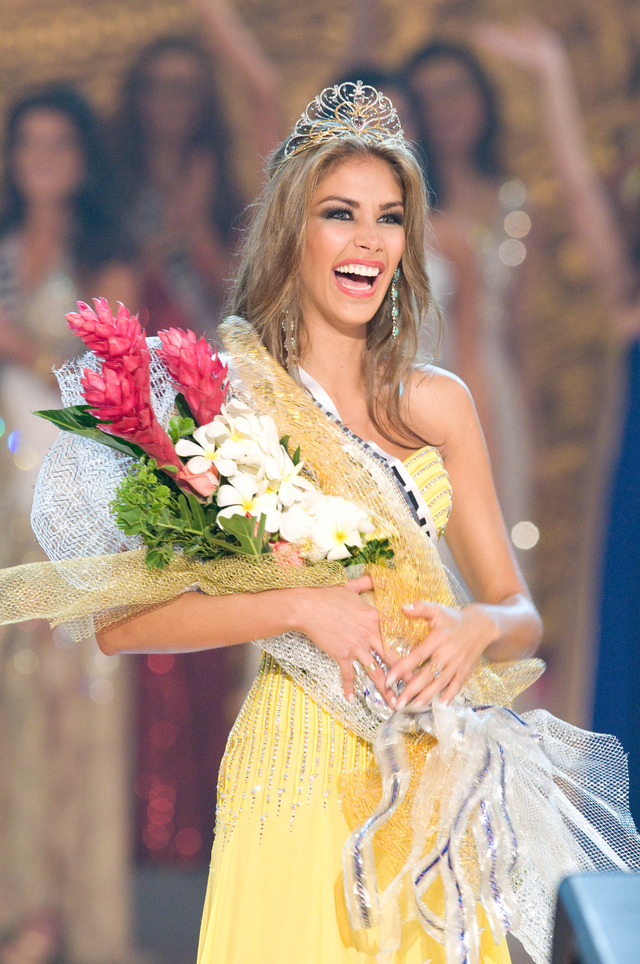 Years used: 2008
Known details: Reported to be worth US$120,000, this crown is made of 18-carat white and yellow gold and had more than 1,000 precious stones with 44 carats of diamonds. It was designed and made by CAO Fine Jewelry of Vietnam, where the 2008 Miss Universe pageant was held.
Number of times used at coronation: 1 time only
Crown Trivia:
Miss Universe 2008 Dayana Mendoza of Venezuela is the one and only winner to wear this crown. Mendoza was not wearing the CAO crown during the Miss Universe 2009 coronation. Instead, she was wearing the Mikimoto crown as she crowned fellow Venezuelan Stefania Fernandez with the Diamond Nexus Peace Crown.
For many pageant aficionados, this is their least favorite crown. Compared to the other crowns, it does not stand out in beauty befitting the most coveted title in the world.
---
Among the top countries with most Miss Universe wins, here is a breakdown of which particular crowns have been won:
USA (8 wins)
Star of the Universe Crown (1954, 1956, 1960)
Sarah Coventry Crown (1967)
Chandelier Crown (1980,1995, 1997)
Peace Crown (2012)
Venezuela (7 wins)
Chandelier (1979, 1981, 1986, 1996)
CAO (2008)
Peace (2009, 2013)
Puerto Rico (5 wins)
Sarah Coventry (1970)
Chandelier (1985, 1993, 2001)
Mikimoto (2006)
Philippines (4 wins)
Sarah Coventry (1969 Gloria Diaz)
Chandelier (1973 Margarita Moran)
DIC (2015 Pia Wurtzbach)
Mikimoto (2018 Catriona Gray)
All four of the countries have had a winner wearing the Chandelier crown. However, the USA and the Philippines have taken home the most types of crowns with 4 types each.
Although the introduction of Miss Universe Crown sponsorship in 2002 has become a profitable aspect of the business, the ever-changing crown designs diminishes the pageant tradition of transferring the crown from one queen to another. The privilege of wearing a crown that has been passed on for decades is lost.
However, having new crown designs makes for an interesting layer of excitement for pageant watchers. Not only do they anticipate the Miss Universe winners – the selection of a Miss Universe crown becomes a topic of interest as well.
For the 69th Miss Universe competition on May 17 at the Seminole Hard Rock Hotel & Casino Hollywood, Florida, the Mouawad Miss Universe Power of Unity crown will still be used.
Will the Philippines be able to bring back its fifth crown?
For any of the candidates, what ultimately matters is that they win the competition and become Miss Universe, regardless of the crown placed on their head. – Rappler.com