Here's our best bets for the titles at stake at the Miss World Philippines 2021
Miss World Philippines 2021 is increasingly becoming an interesting case in studying the presence of two young (and entirely different) generations of youth in a roster of forty-four (44) candidates.
This can be attributed to the fact that prior to becoming an Official Candidate the qualification has been set with a minimum age of 16 and a maximum of 28. That is a wider spread of twelve (12) years, as compared to previous decades when the youngest would be 18 and the oldest, 25.
The presence of both generations is cut sharply in the middle. Those who belong in the former are currently aged 23-28 numbering twenty-three (23) in total, with a headcount of twenty-two (22) for the younger ones grouped between ages 16 to 22.
Now what does that tell us? Diverse mind sets can be one clear difference. While millennials enjoyed the rapid evolution of technology on a scheduled basis, Generation Z members were already living in the midst of an "always on" technological environment. This factor plays a role in defining what is most important for each one of them. And if you add pageantry in the mix, the uniqueness gets clearer clear if you dissect how they are going through their respective game plans in achieving their objective – to win a crown, that is.
There are forty-five (45) wide-eyed Filipinas all vying for several crowns at stake – but none more aggressive towards the two highest titles of Miss World Philippines and the newly-acquired franchise of Miss Supranational Philippines. In fact, the destination countries for these two missions are just as exciting. Miss World 2021 will be hosted in the Caribbean island of Puerto Rico, while Miss Supranational 2021 takes place at Nowy Sącz, a city located in Southern Poland.
But who's to be choosy at this point when the six other honors will also afford the winners to travel to such exotic places like Mauritius, Bolivia, Lebanon, and Egypt to name a few?
(Editor's note: Since this piece was first written, Dindi Pajares was appointed Miss Supranational Philippines 2021. She finished the pageant as a semifinalist.)
Now who among the candidates have shown what it takes to figure out well during the Finals Night? Plenty, I must say. But let us short-list around twenty (20) names – the number of qualifiers who will make the first cut – a mix of fast-track challenge picks and likely cumulative high scorers.
According to their respective numbers now:
Lea Macapagal
Janelle Lewis
Shaila Rebortera
Emmanuelle Vera
Michelle Arceo
Megan Deen Campbell
Natasha Jung
Gwen Fourniol
Anne de Mesa
Dannah Joy Tempra
Tatyana Alexi Austria
Asha Gutierrez
Shannen Manzano
Danica Theresa Dilla
Trisha Martinez
Julie Tarrayo
Riana Pangindian
Tracy Maureen Pere
Kathleen Paton
Ganiel Krishnan
Not knowing yet who the actual winners of the ten (10) different challenges could alter the composition above. They will only be announced during Coronation Night. But I am certain most of them will be there.
For the title of Miss World Philippines, the likely contenders are Ganiel Krishnan, Emmanuelle Vera and Tracy Maureen Perez. They each possess the kind of template the Miss World Organization is looking for.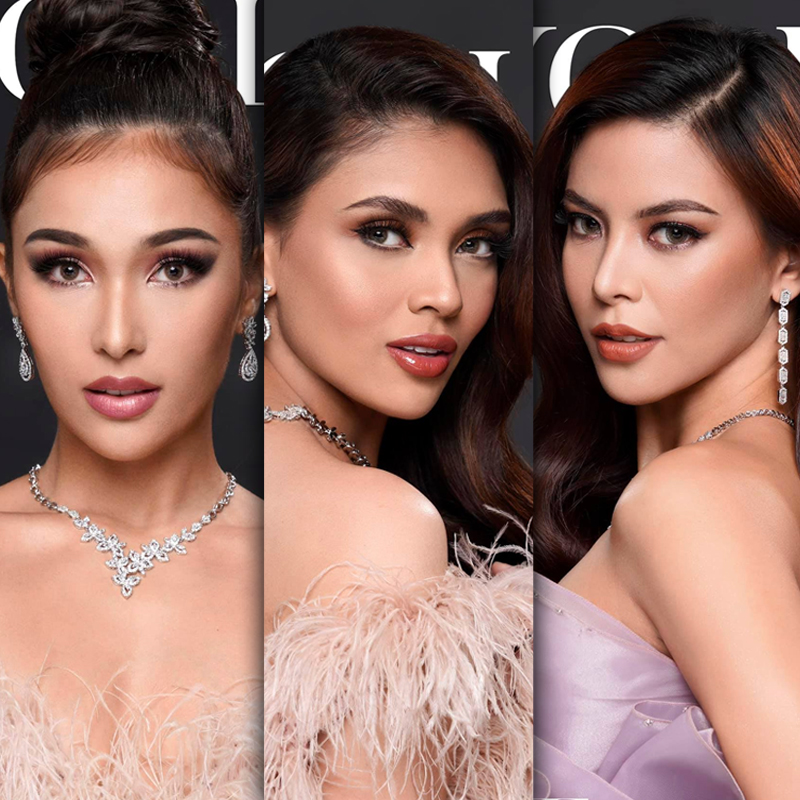 At this point, I would go for Ganiel Krishnan. She needs to keep in mind, though, that the two others are very close on her heels. One wrong move (or answer) can quickly tilt the favor away from her.
Now for the Miss Supranational Philippines crown, a gray area is still present after Dindi Pajares was already voted upon to represent the Philippines in the recently-concluded Miss Supranational 2021. Not doing this would leave the Philippines with no entry last month.
If a successor of Dindi Pajares will indeed be crowned, then: 1) there will be more than enough time to prepare for next year and 2) it will not pressure the organizers into scrambling for a representative should Miss Supranational 2022 be staged ahead or on the same period as the next national finals. Either Anne or Kathleen will benefit from this anticipated development.
But one nagging question is this: Will the organization crown a new titleholder for the 2022 edition? It's not a far-fetched possibility because of the new summer schedule of the Poland-based "Festival of Beauty." Among the remaining ladies I originally pegged for this assignment, both Anne De Mesa and Kathleen Paton are certain to be considered.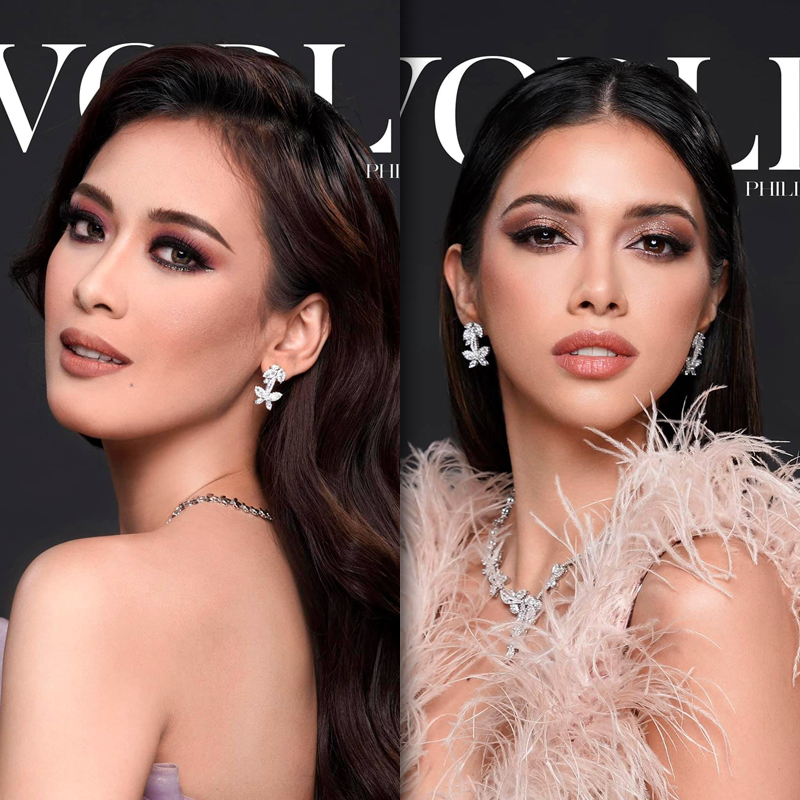 Meanwhile, Miss Eco Philippines can zero in on Shaila Rebortera, Trisha Martinez and finally, Emmanuelle Vera – my choice to win this crown and go to Egypt. Its Teen title-counterpart, on the other hand, is a three-way toss among Janelle Lewis, Tatyana Austria and Dannah Tempra. This is tough, but I would go for Janelle Lewis.
Bolivia-bound options for Reina Hispanoamericana Filipinas, in my opinion, are Riana Agatha Pangindian, Tracy Maureen Perez and Shannen Manzano. The bigger competition puts a premium on the all-around performer, so I'd say Tracy Maureen Perez can fit the bill to a T.
For Miss Philippines Tourism, the possible placers are Trisha Martinez, Joy Barcoma, and Danica Dilla. Unlike before, a Lebanon trip awaits the winner, and the classically-beautiful Trisha Martinez might be doing it for us.
For the newest title of Miss Environment International Philippines, signs could be pointing to Ganiel Krishnan, Asha Gutierrez and Gwen Fourniol. Now this being an inaugural staging in Mauritius, any kind of hints on what the organization is looking for still remains vague. I am leaning on the trilingual French teacher Gwen Fourniol. She has that X-Factor in my eyes. But looking deeper, the highly-refreshing version of Asha Gutierrez could be a more solid keeper.
And for Miss Multinational Philippines, I am placing my bets on either Michelle Arceo or Shaila Rebortera. The Indian organizers were unable to stage their second edition yet. But if they do, I choose Michelle Arceo as the winner.
Whew! Those predictions can be quite the beautiful struggle, especially if you consider that each international competition has different pegs for the kind of representative who can bring home the victory, or potentially do well in the fight.
The final results can go to various directions and/or combinations – but the forecasts above are reasonable and realizable.
Interestingly enough, even the names listed for each title are reflective of the fight between the Millennials and Gen Z. It only goes to show that while each generation displays relatively different mindsets, one objective is clear – be crowned and not go home empty-handed. Forty-four contenders have this common thought. But only ten – including two princesses – will get podium finishes.
Already pushed back because of government and IATF regulations, the Finals Night of Miss World Philippines 2021 is happening on October 3 to be telecast over GMA-7 at a date to be announced soon, if not on the same night. Now for those who want to get first dibs on the outcome, there will be an early live streaming on WeTV, ktx.ph and Upstream.ph. – Rappler.com
Editor's note: The finals night has since been postponed indefinitely. We'll update this page once the organization announces a new date.