Samantha is set to compete in the Miss Grand International pageant in Thailand on March 27
After 3 years of waiting, Samantha Bernardo is finally getting the chance to compete in an international pageant. On Friday, February 5, the Miss Grand International organization confirmed on its Facebook page that Samantha, 28, will represent the Philippines in Thailand on March 27.
Samantha, who was Binibining Pilipinas 2nd runner-up twice (in 2018 and 2019), will vie for the gold crown, which the Philippines has yet to win. The highest placement thus far was courtesy of Nicole Cordoves, who was 1st runner-up in 2016.
Bb Pilipinas has yet to issue a formal statement of Samantha's appointment but already shared the confirmation of her participation on its social media accounts.
In an interview with Rappler Monday, February 8, the Palaweña beauty queen said she will definitely miss the friendship between the contestants from 2020-2021 batch of binibinis.
"I will miss all the ladies but I know I can still see and bond them after this year," she said. "I can say that I got closest in this batch because of the pandemic."
As she prepares for the competition, let's look back at Samantha's journey to the Miss Grand Philippines crown.
2018: A good start
Samantha was among the candidates who joined the screening for the Binibining Pilipinas 2018 pageant alongside heavy favorites such as Catriona Gray, Aya Abesamis, Karen Gallman, and Vickie Rushton.
Catriona went on to win Miss Universe, Karen as Miss Intercontinental, and Vickie as Binibining Pilipinas 2018 1st runner-up.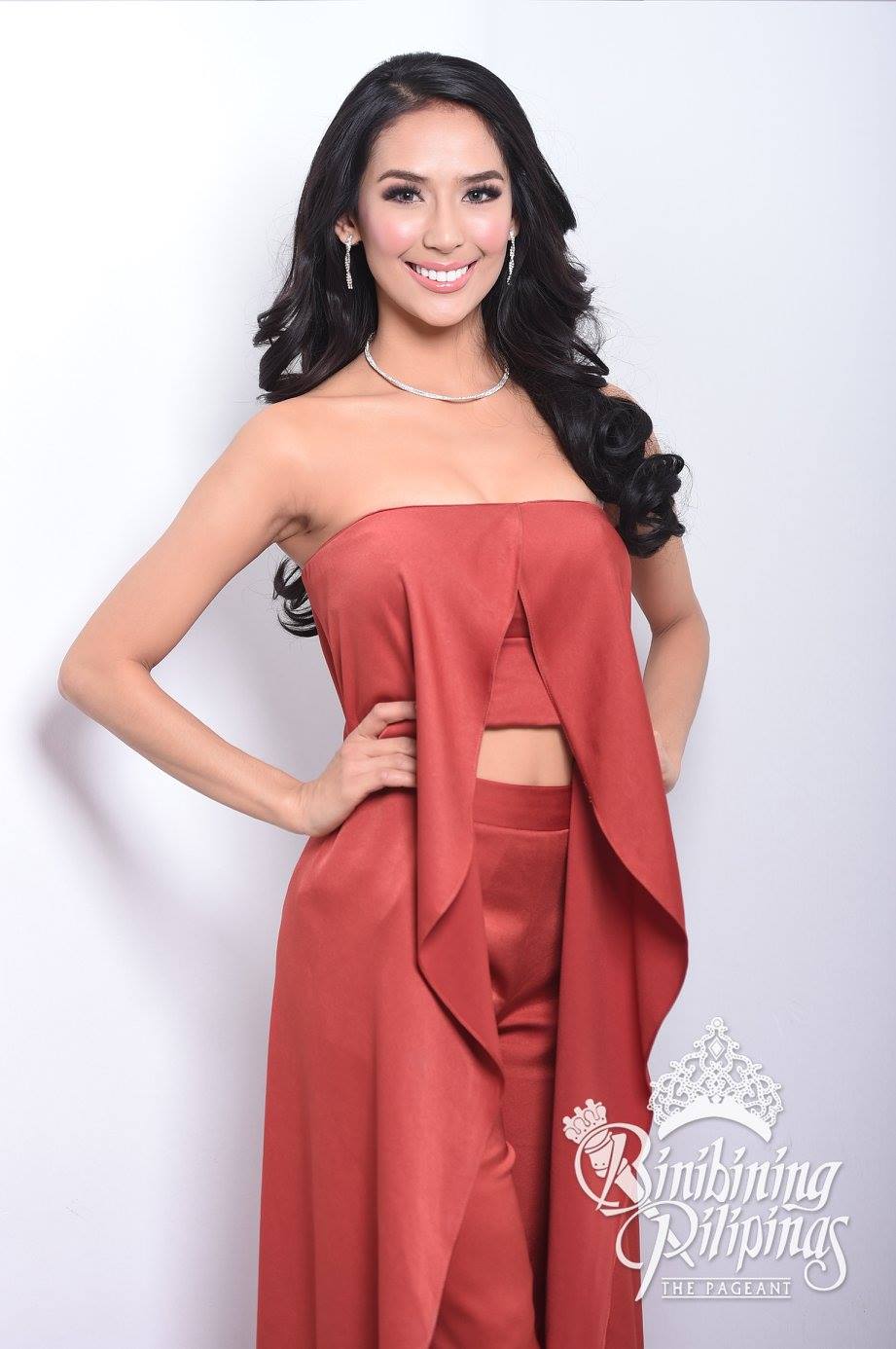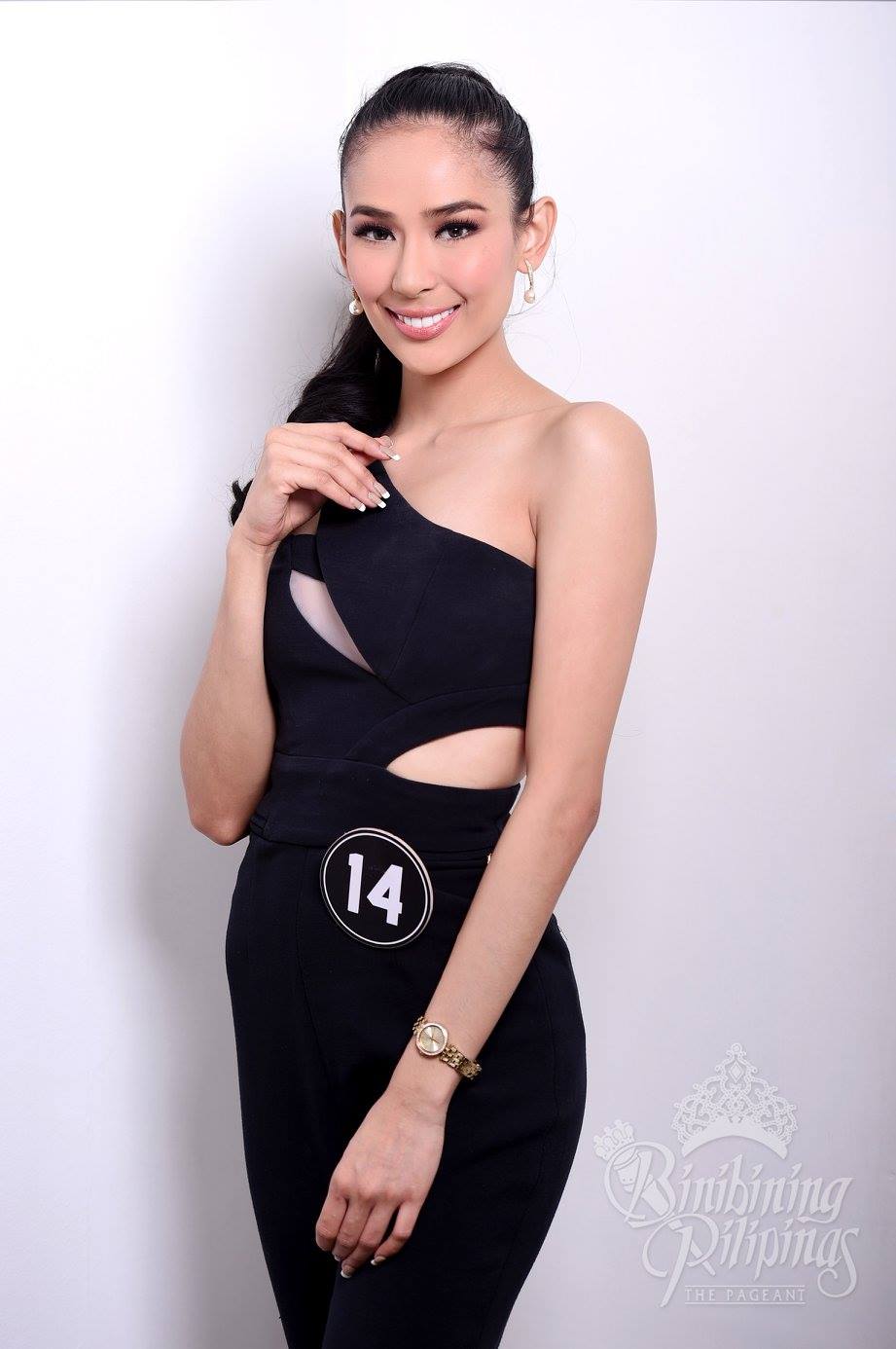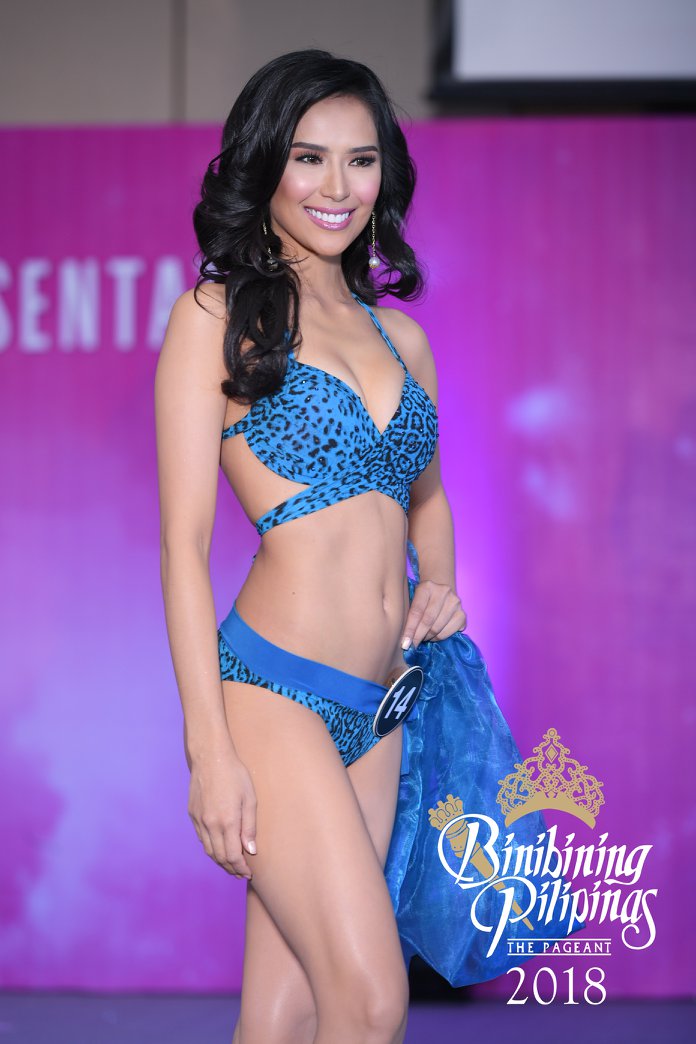 Official Bb Pilipinas portraits
Here are some of Samantha's photos taken by Bb Pilipinas and Raymond Saldaña.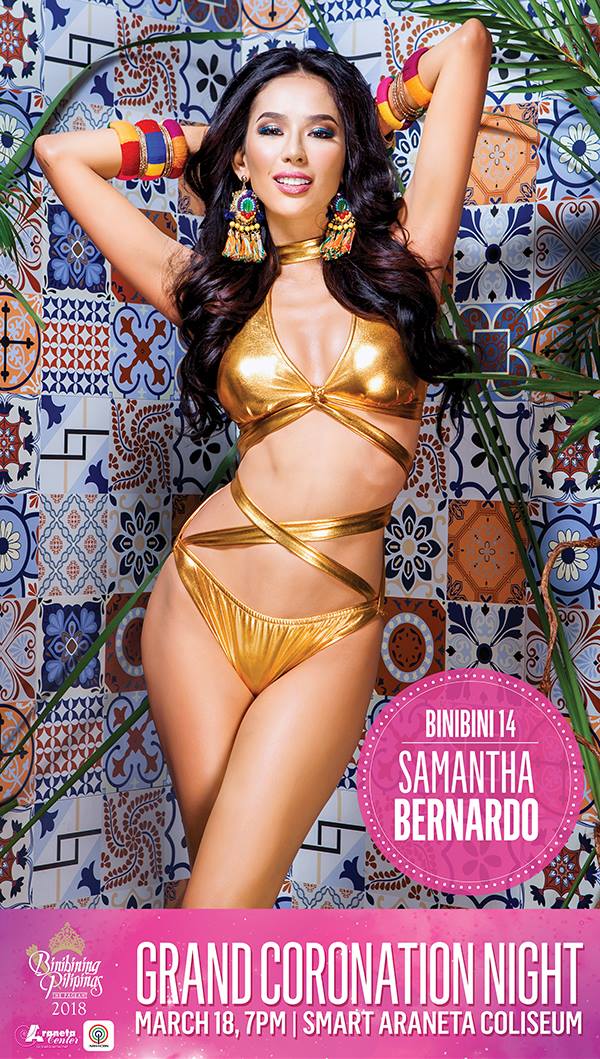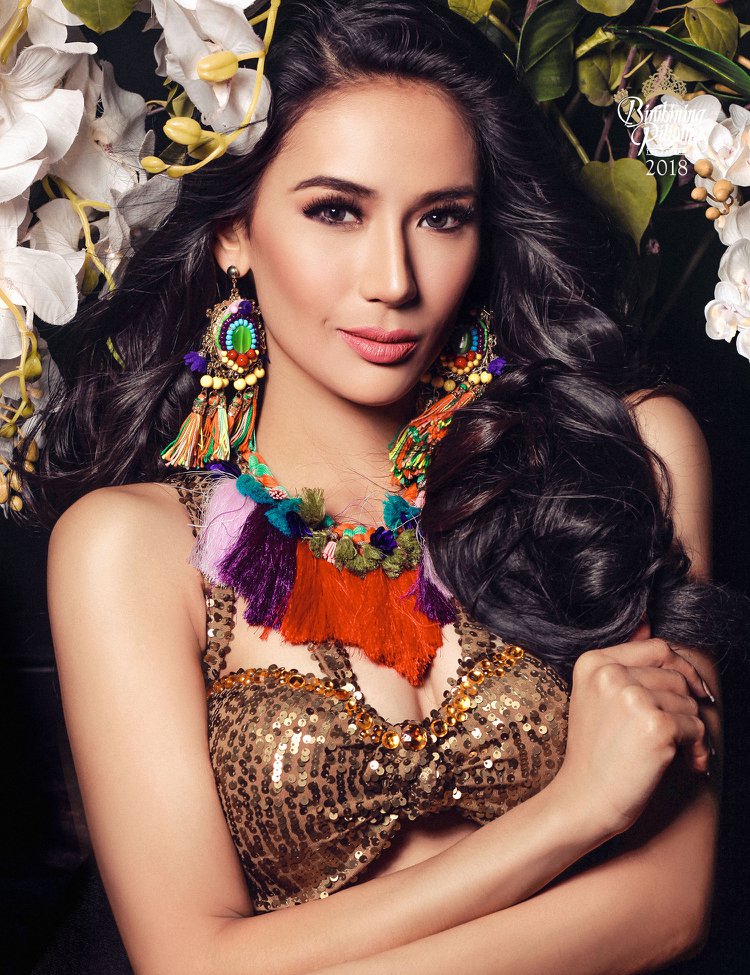 Pre-pageant activities
Samantha took part in the pageant's activities, such as a visit to the Art Gallery, the Parade of Beauties, the national costume, and fashion show and the talent competition.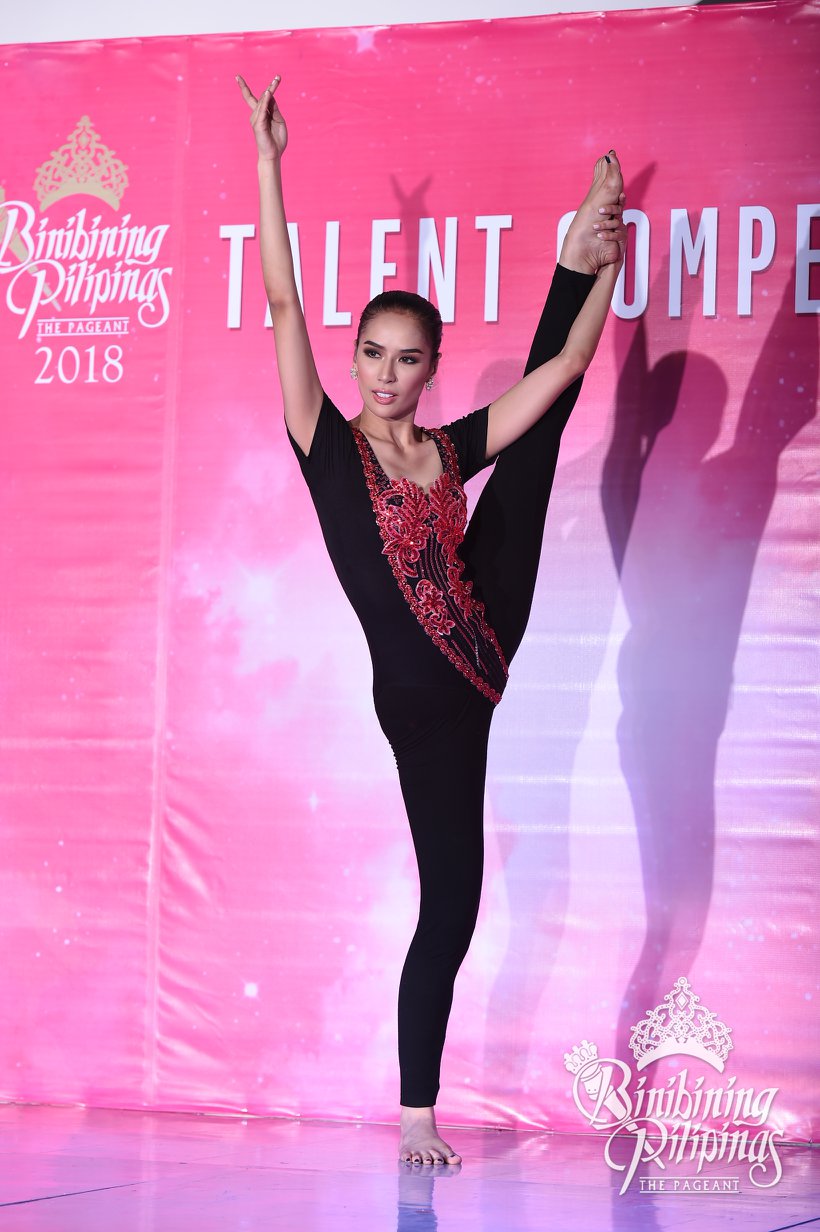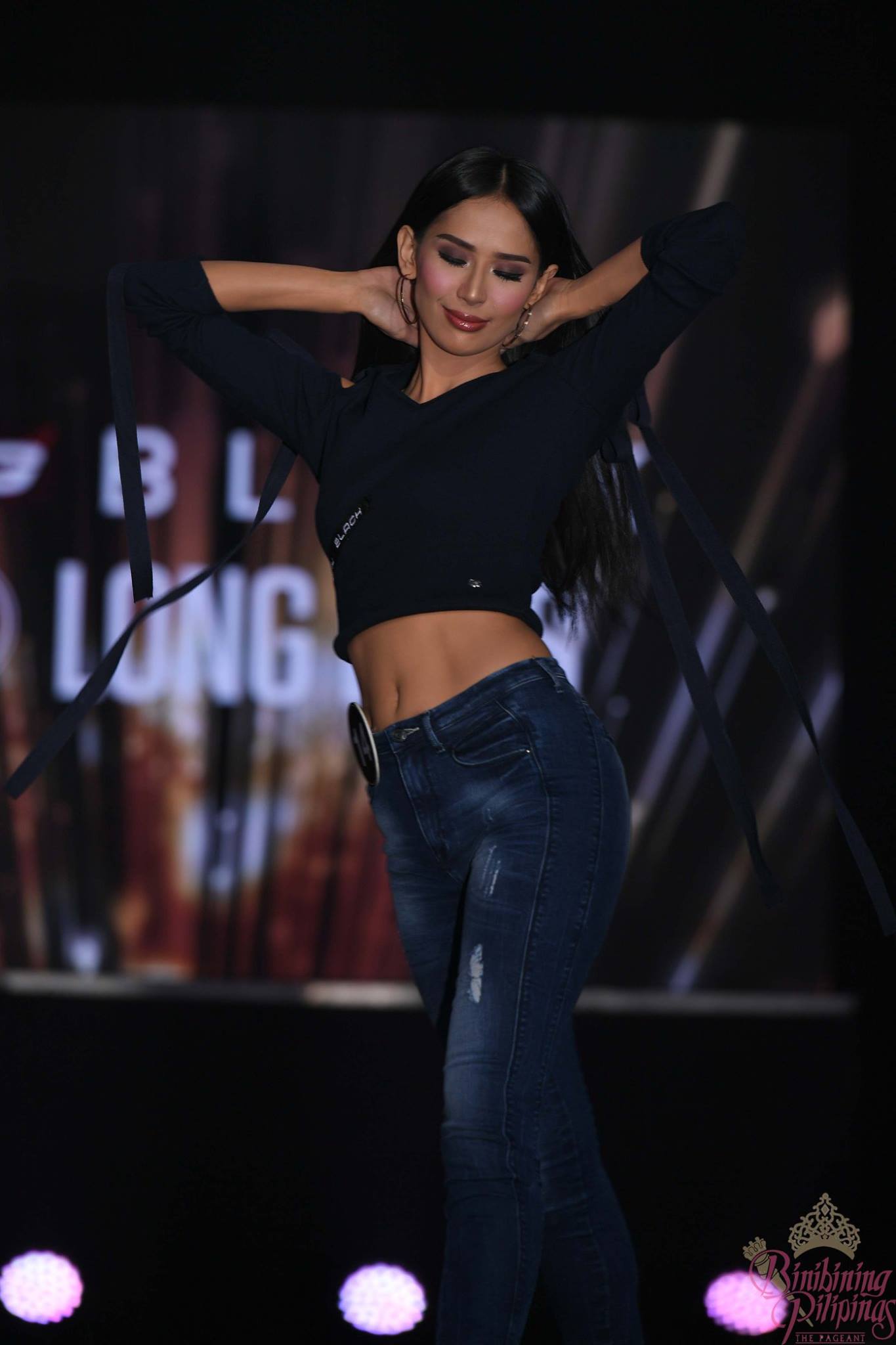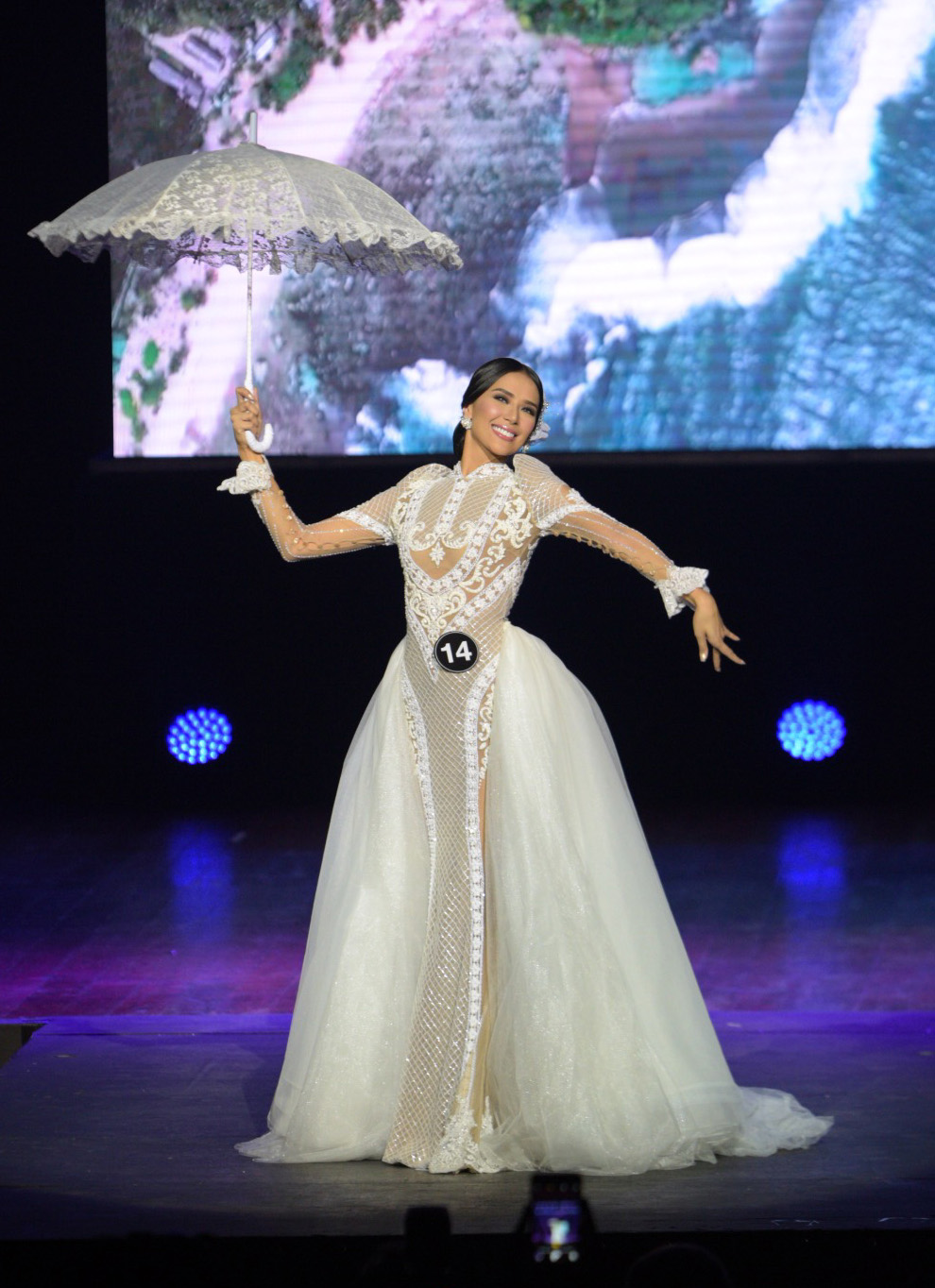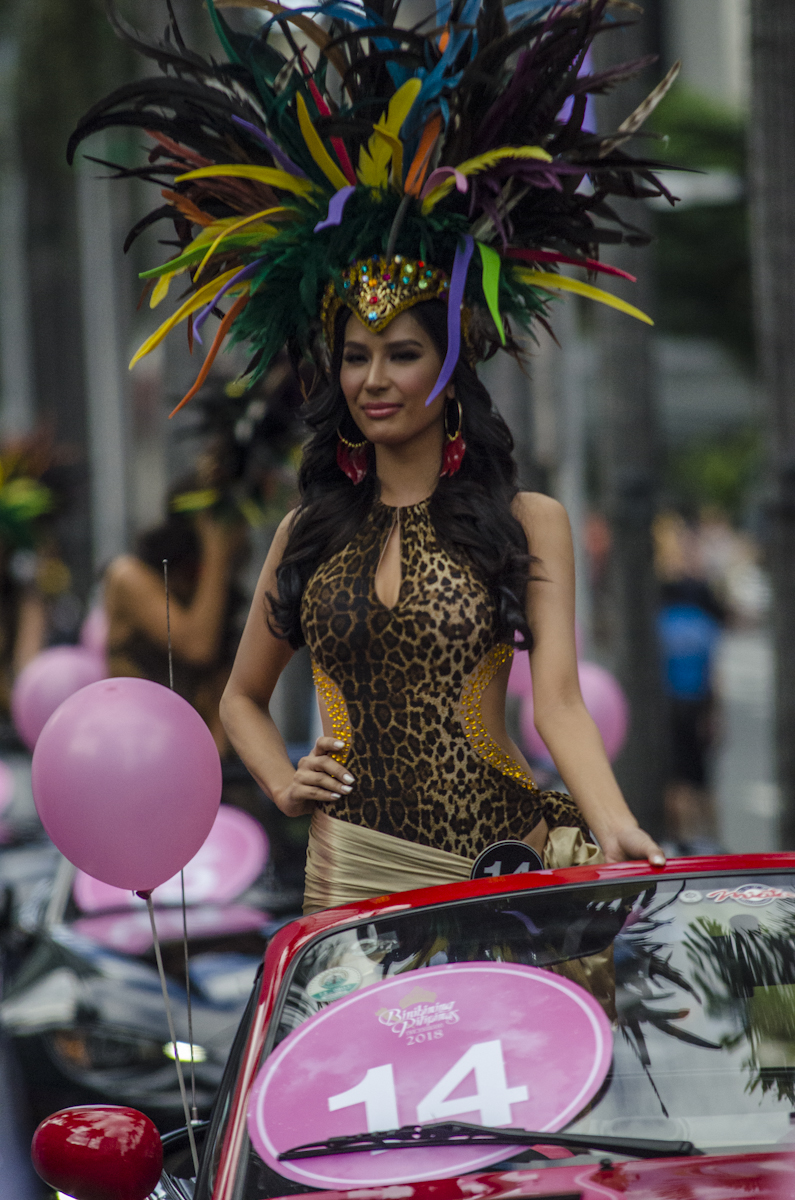 Pageant night
During the 2018 edition, Samantha showed why she was considered a threat to many heavy favorites. She ended as 2nd runner-up in the contest.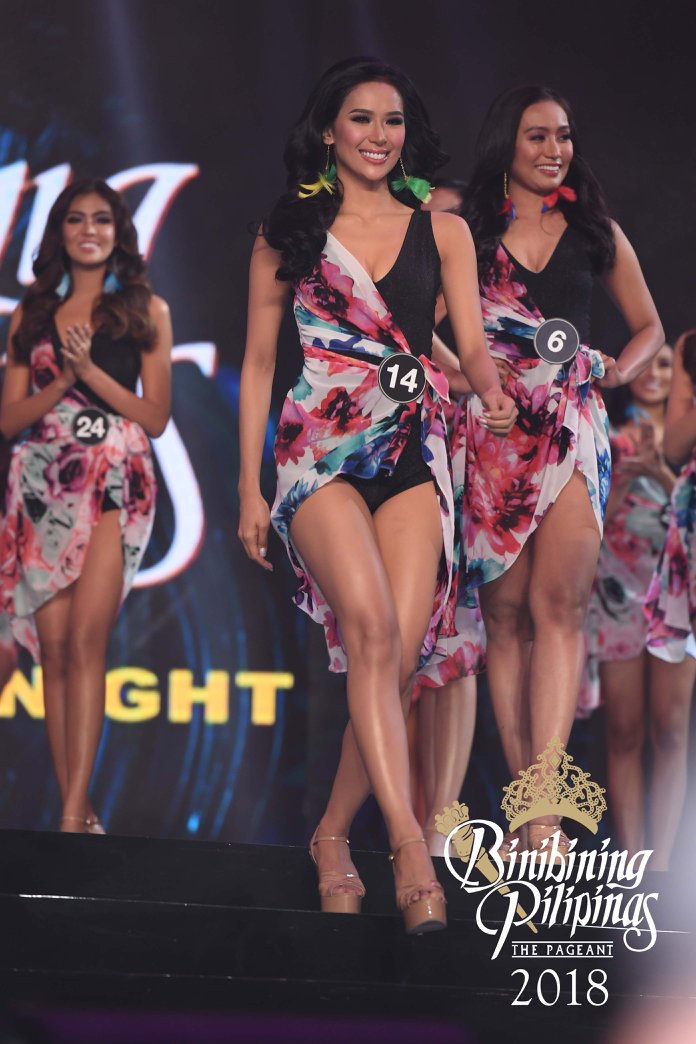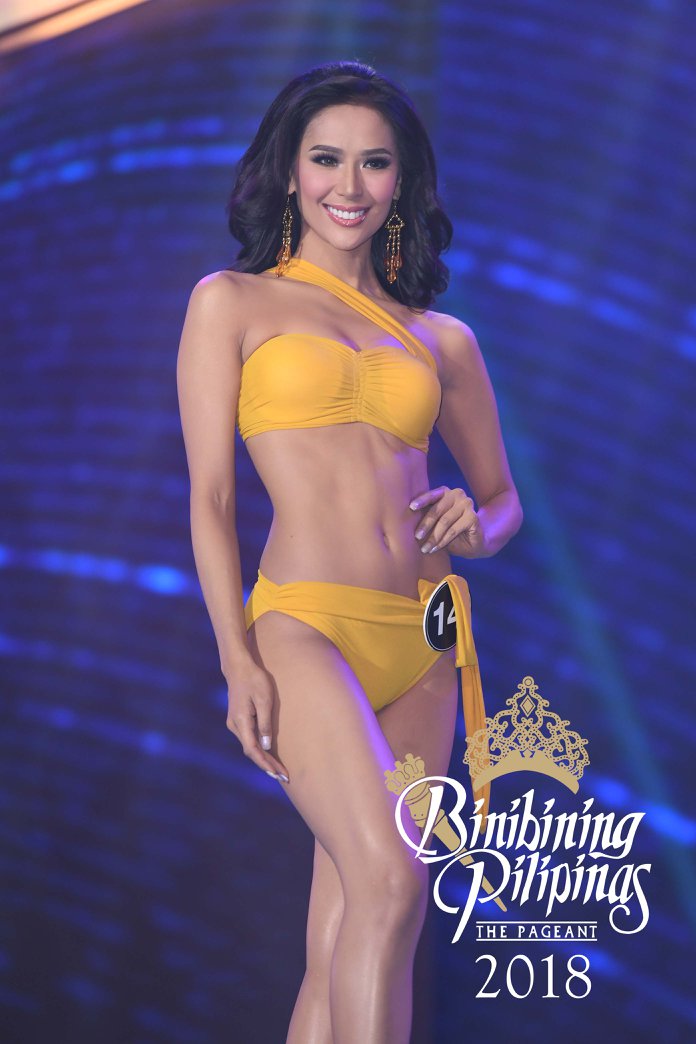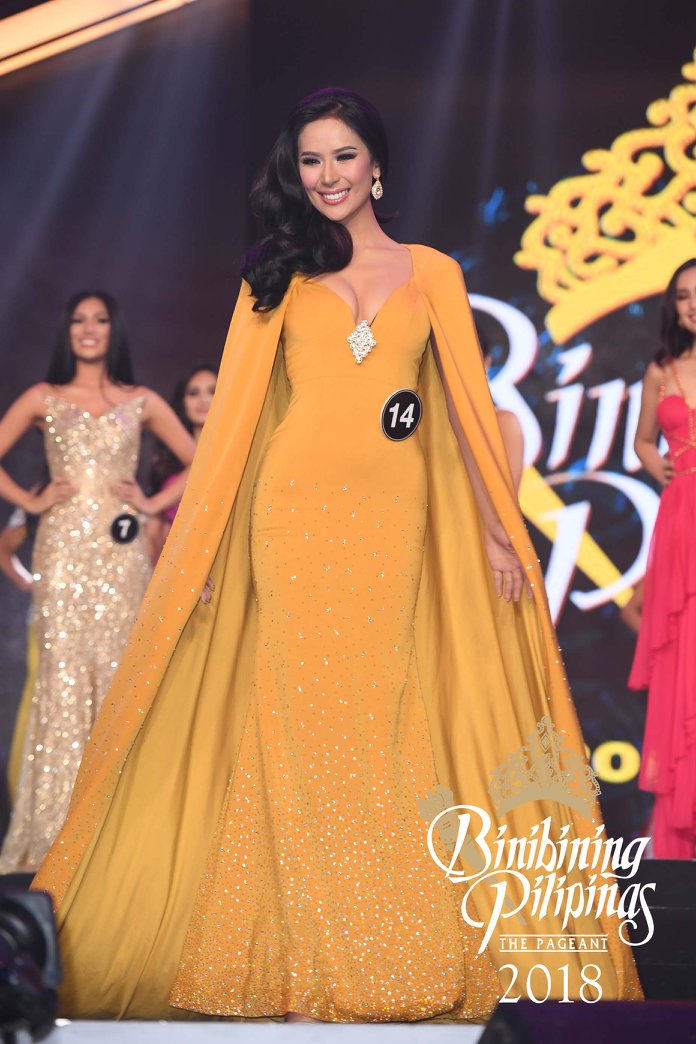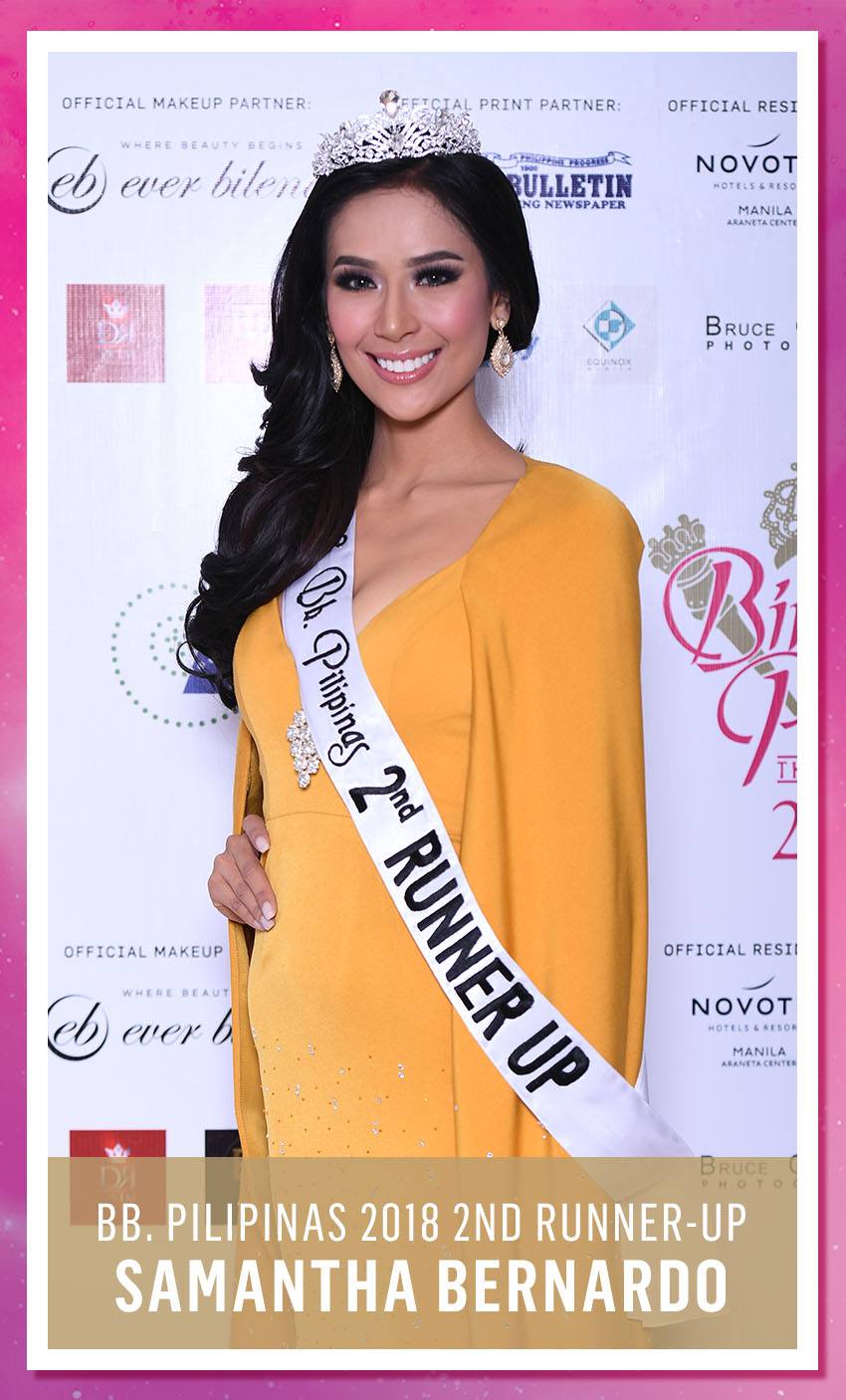 2019: Taking the risk
In 2019, Samantha decided to give another shot in Bb Pilipinas. The same year, Vickie also gave up the 1st runner-up crown to compete again.
Samantha once again ended up as the 2nd runner up.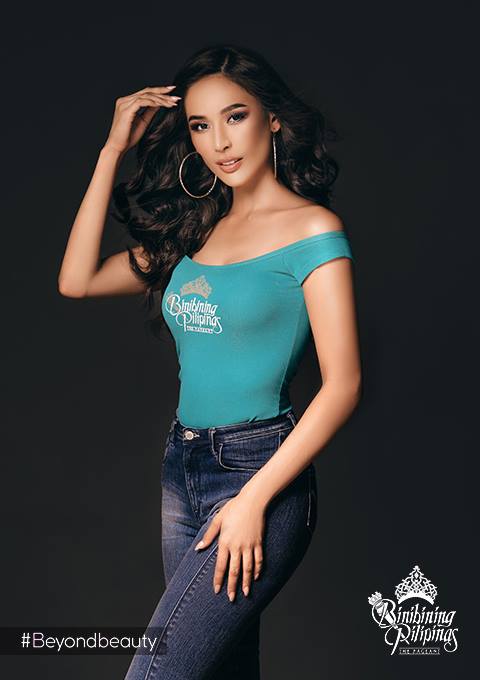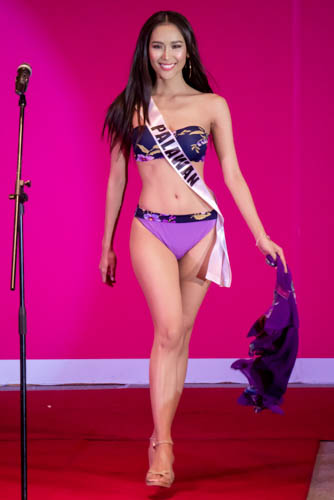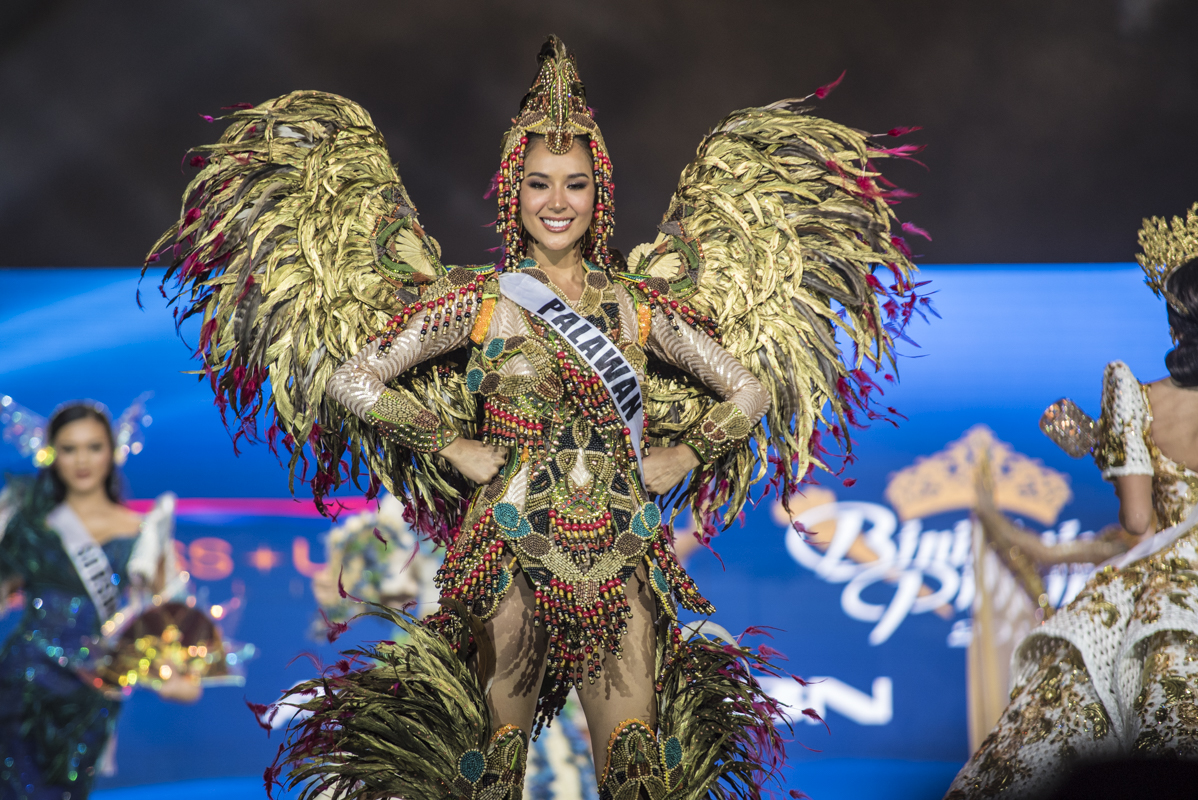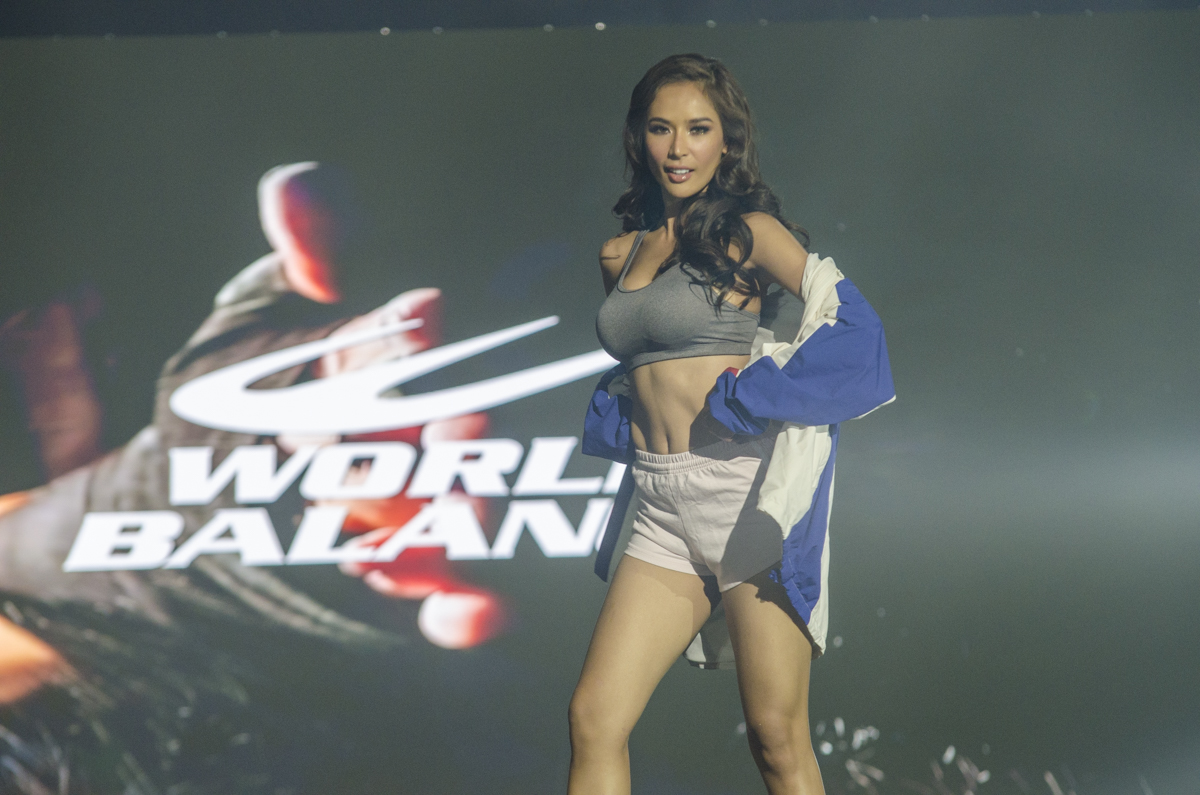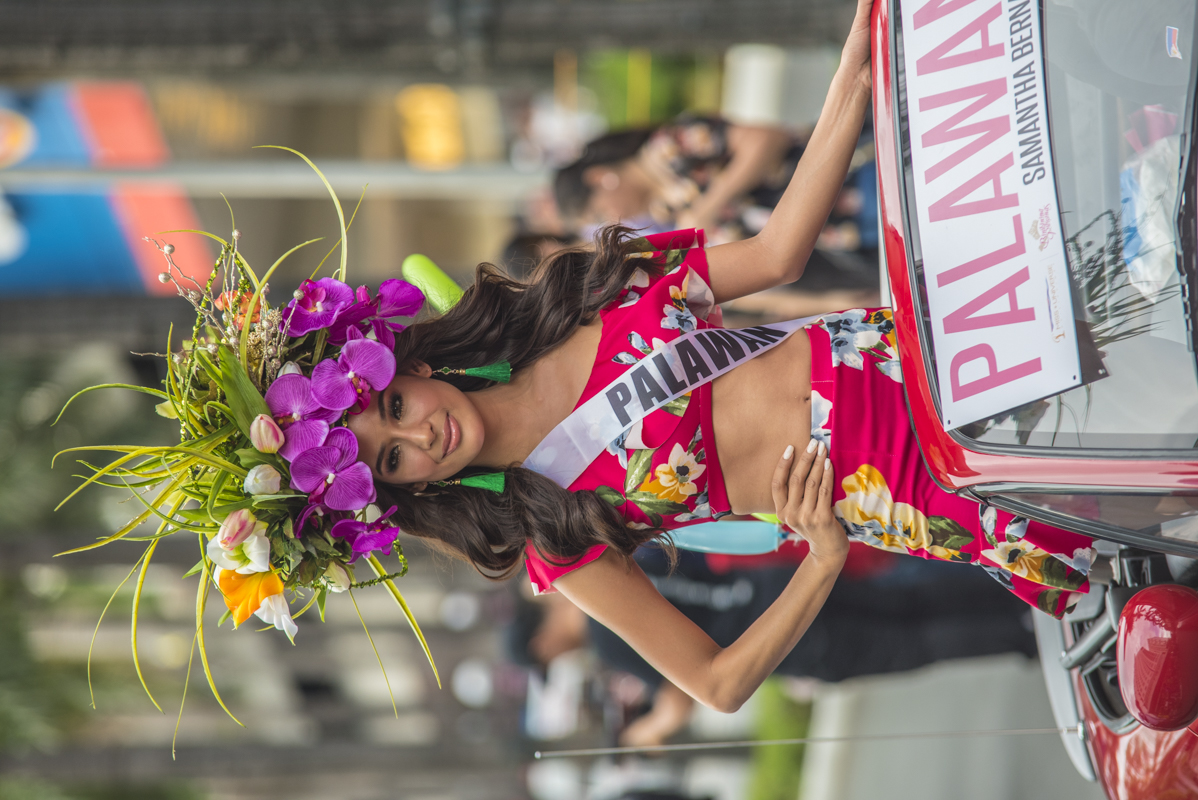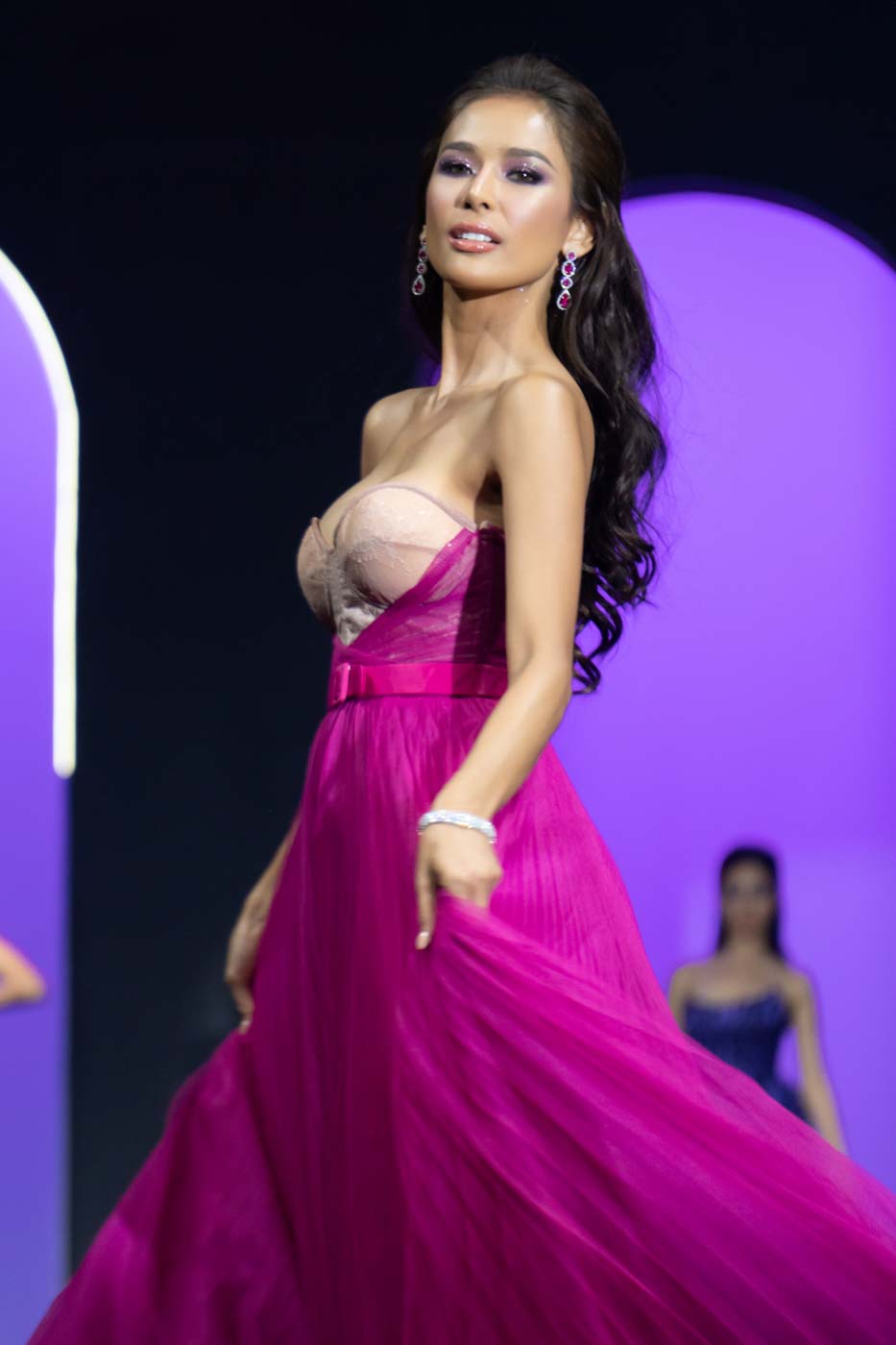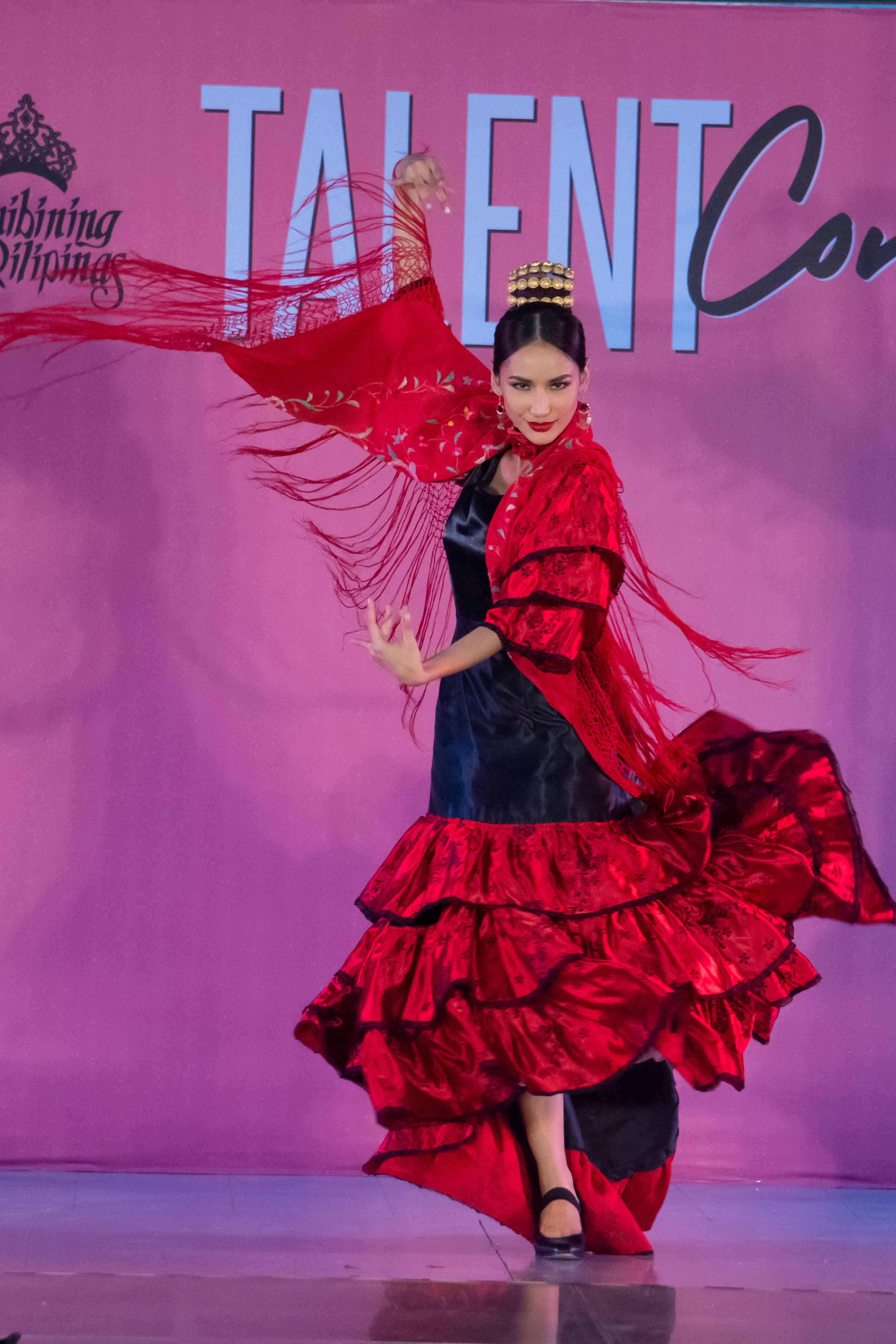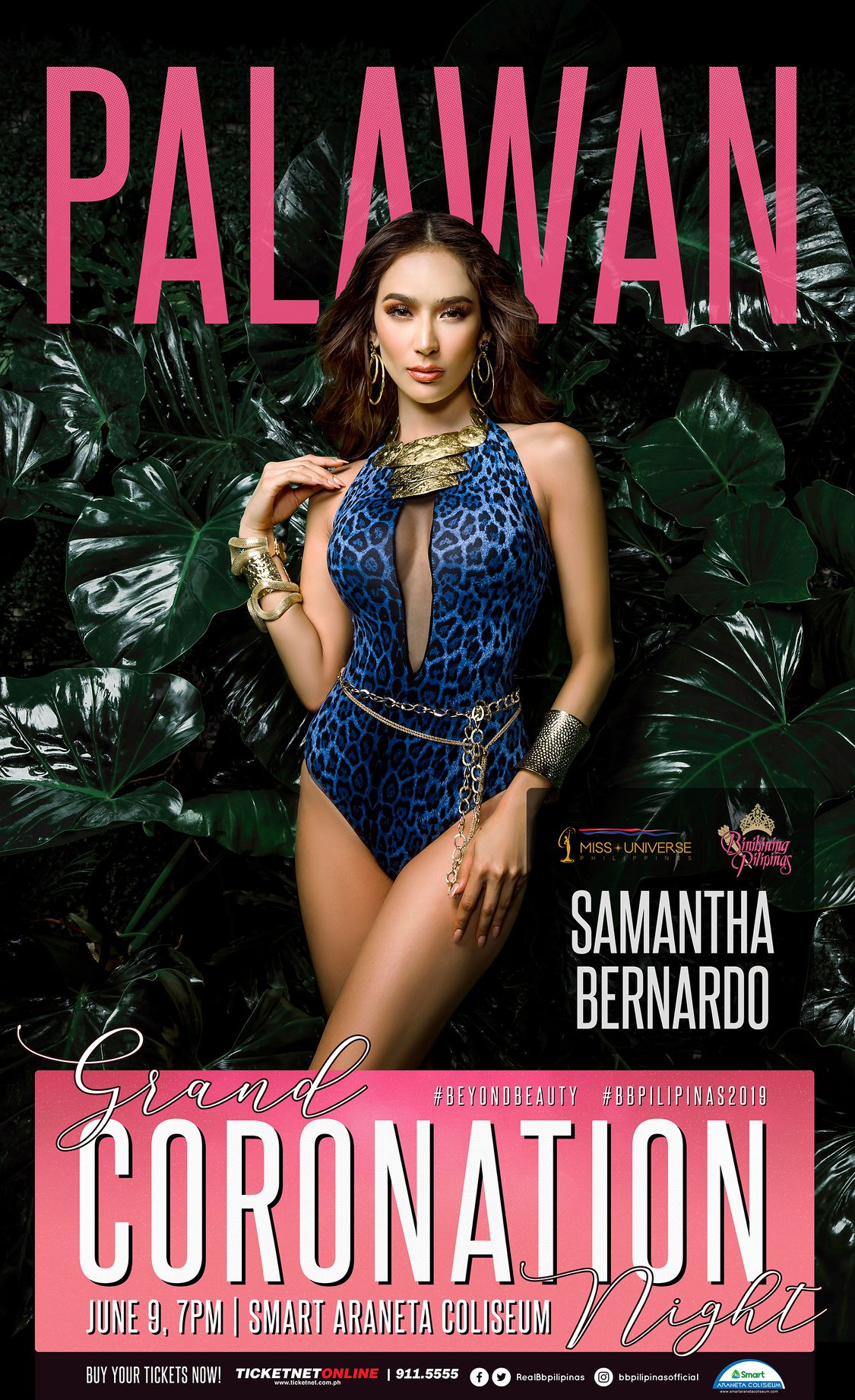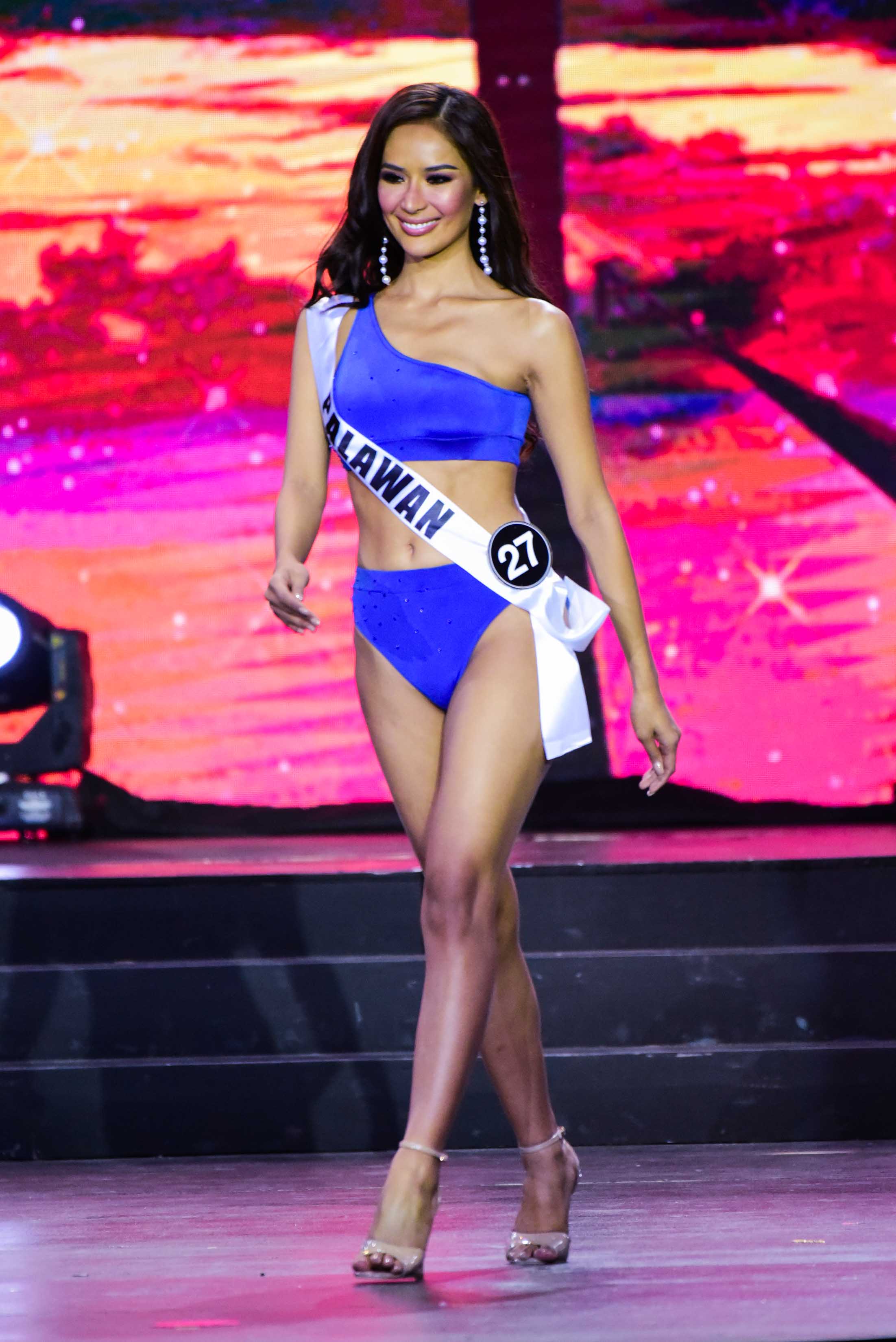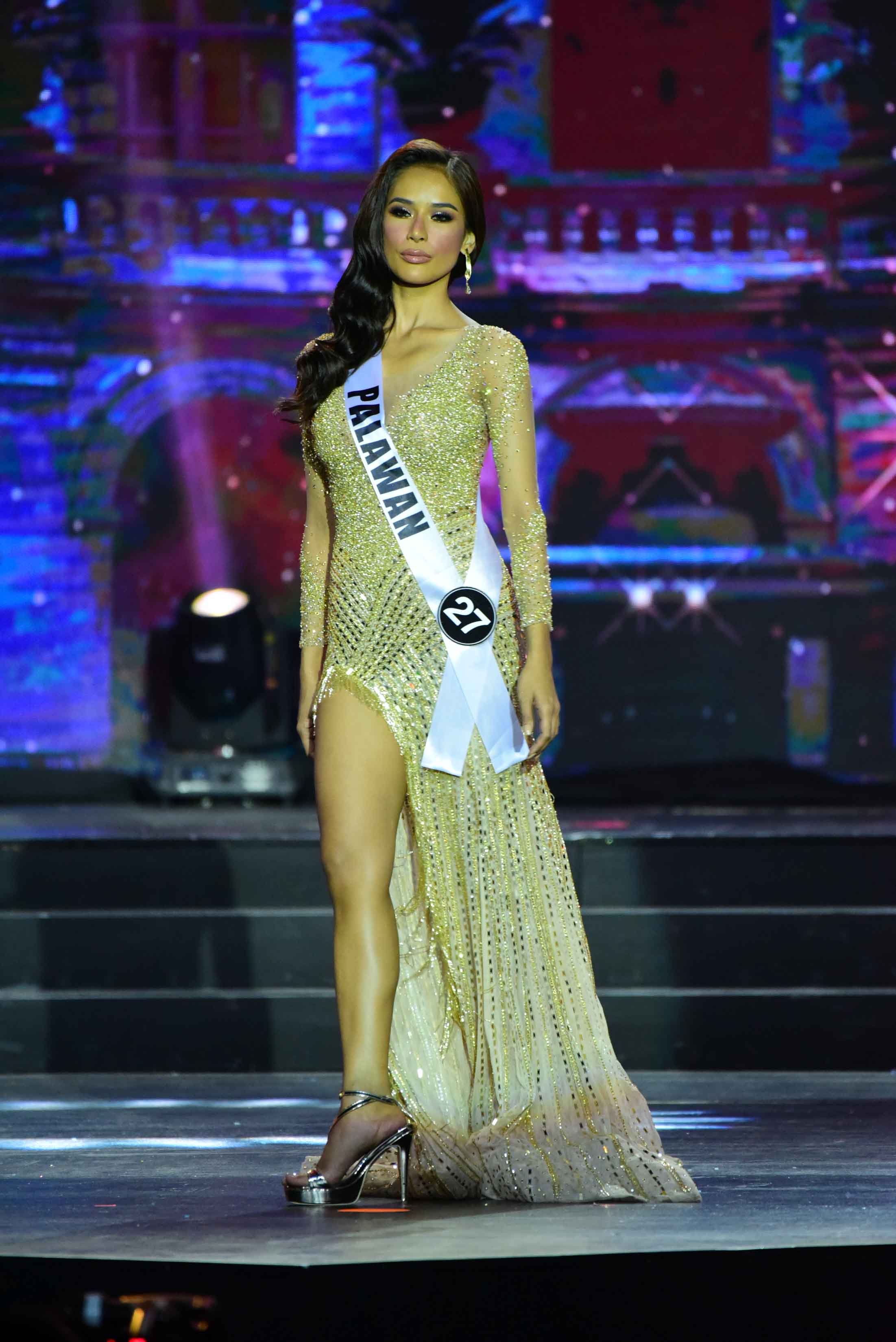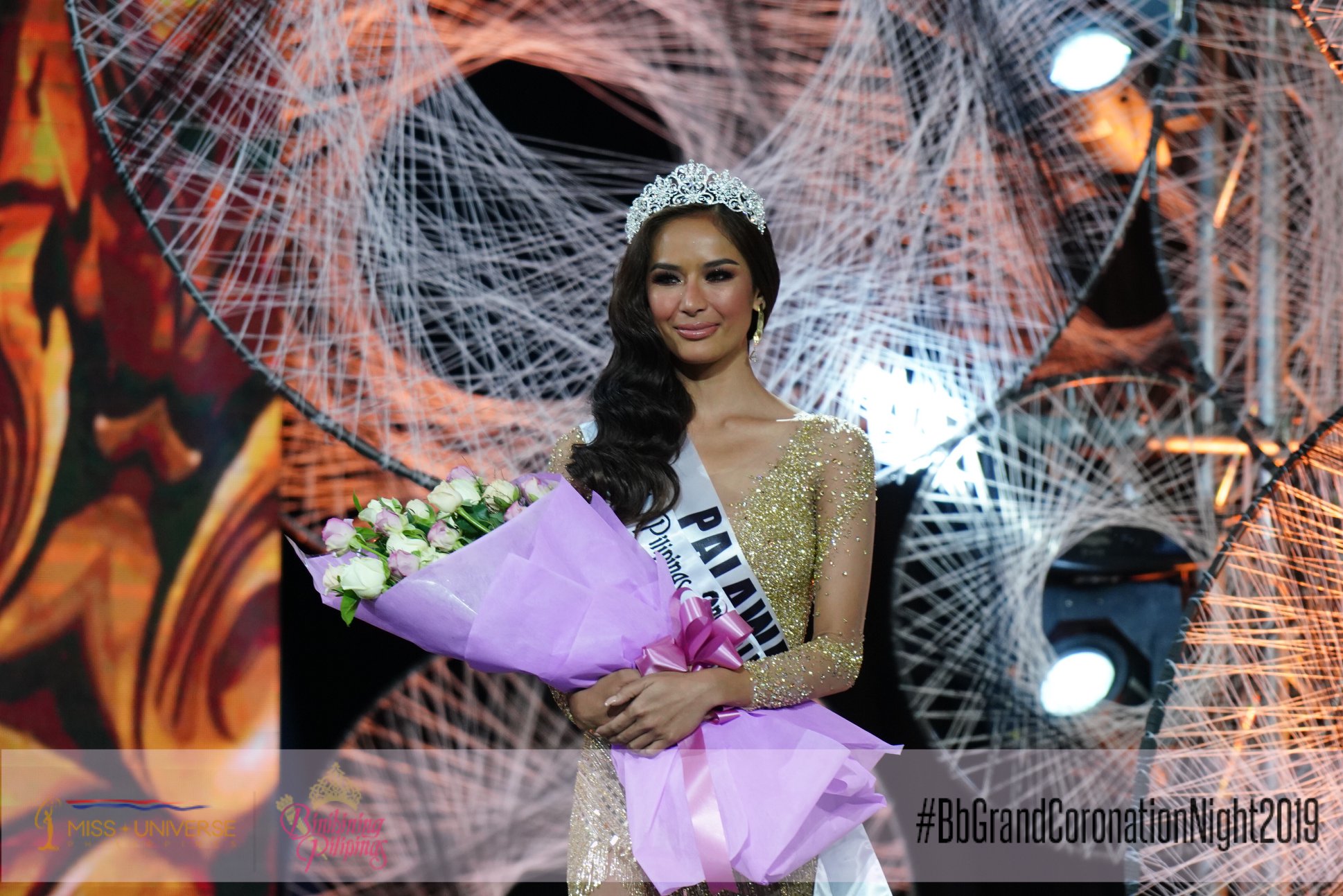 2020: The last shot at the crown
In 2020, Samantha once again gave up the 2nd runner-up position and joined screenings one more time. She was able to take part in some of the activities, until the pandemic happened.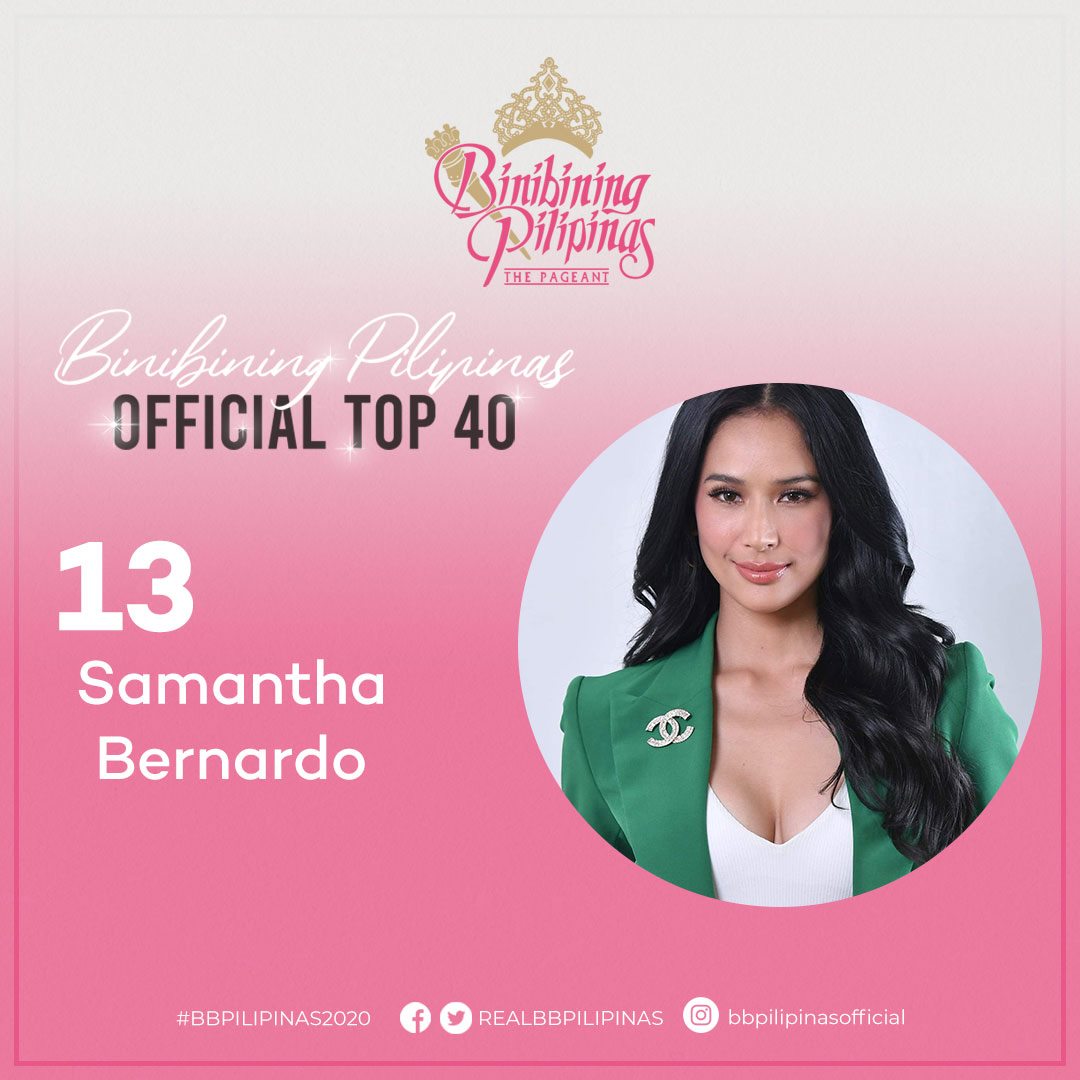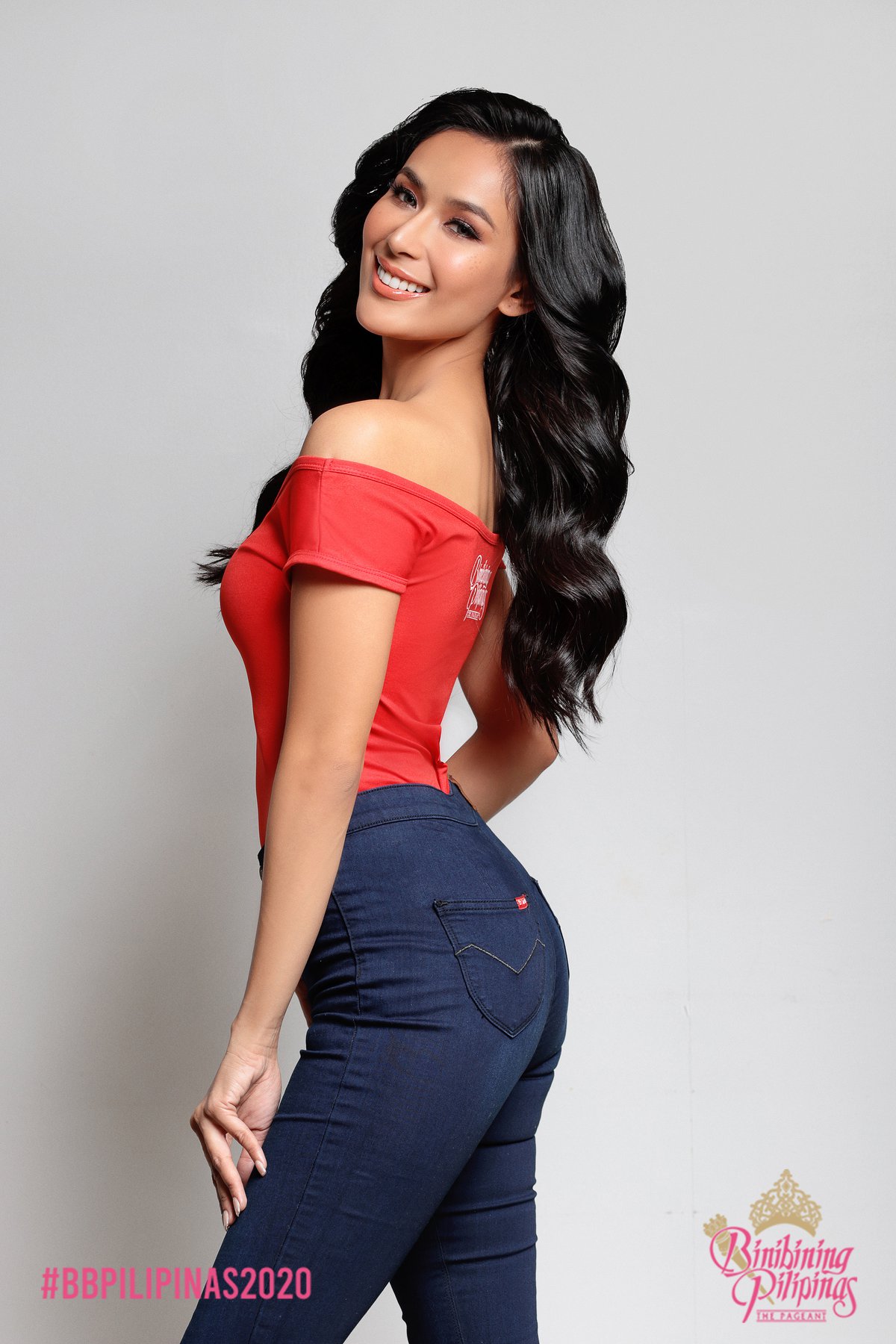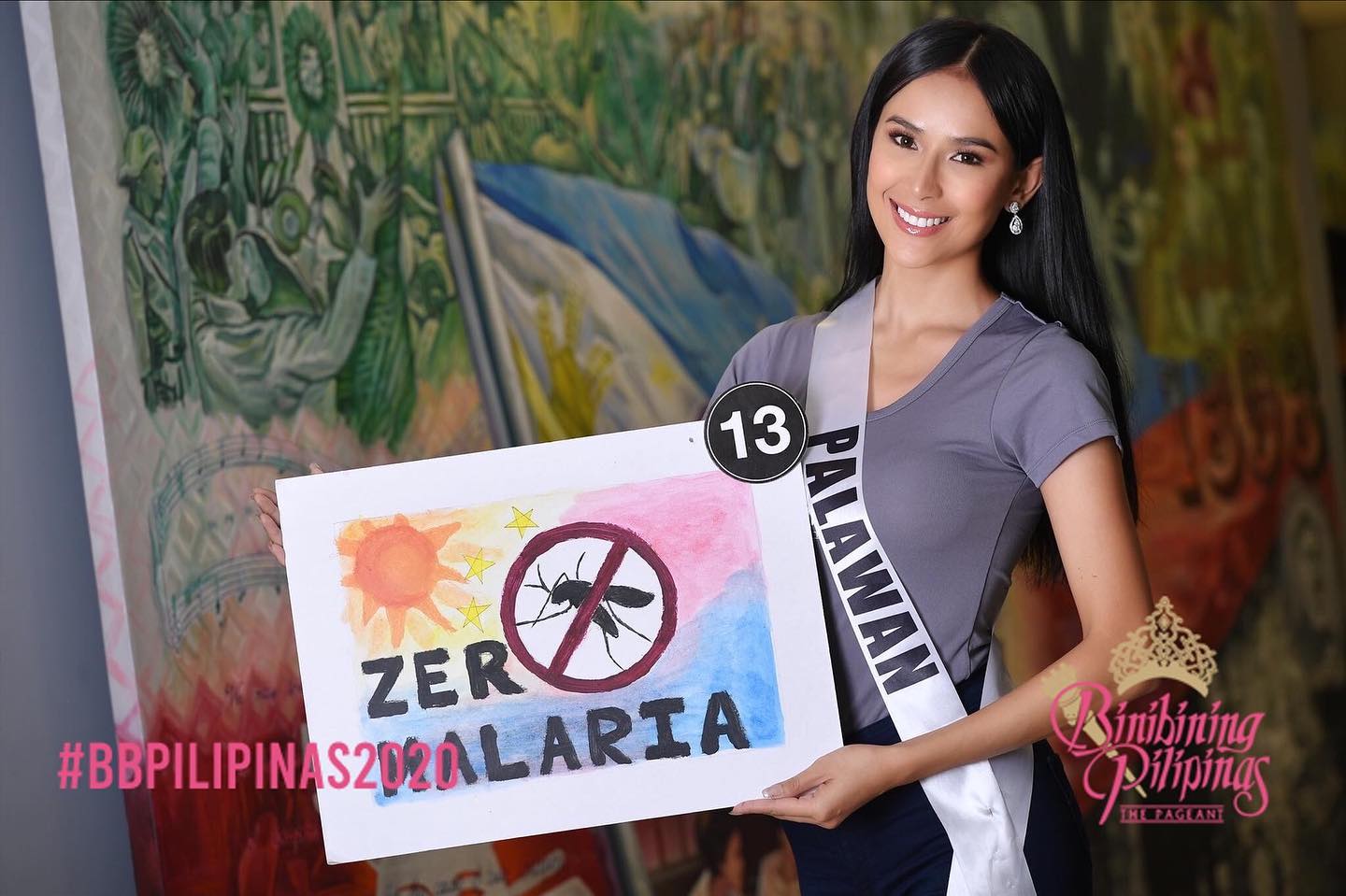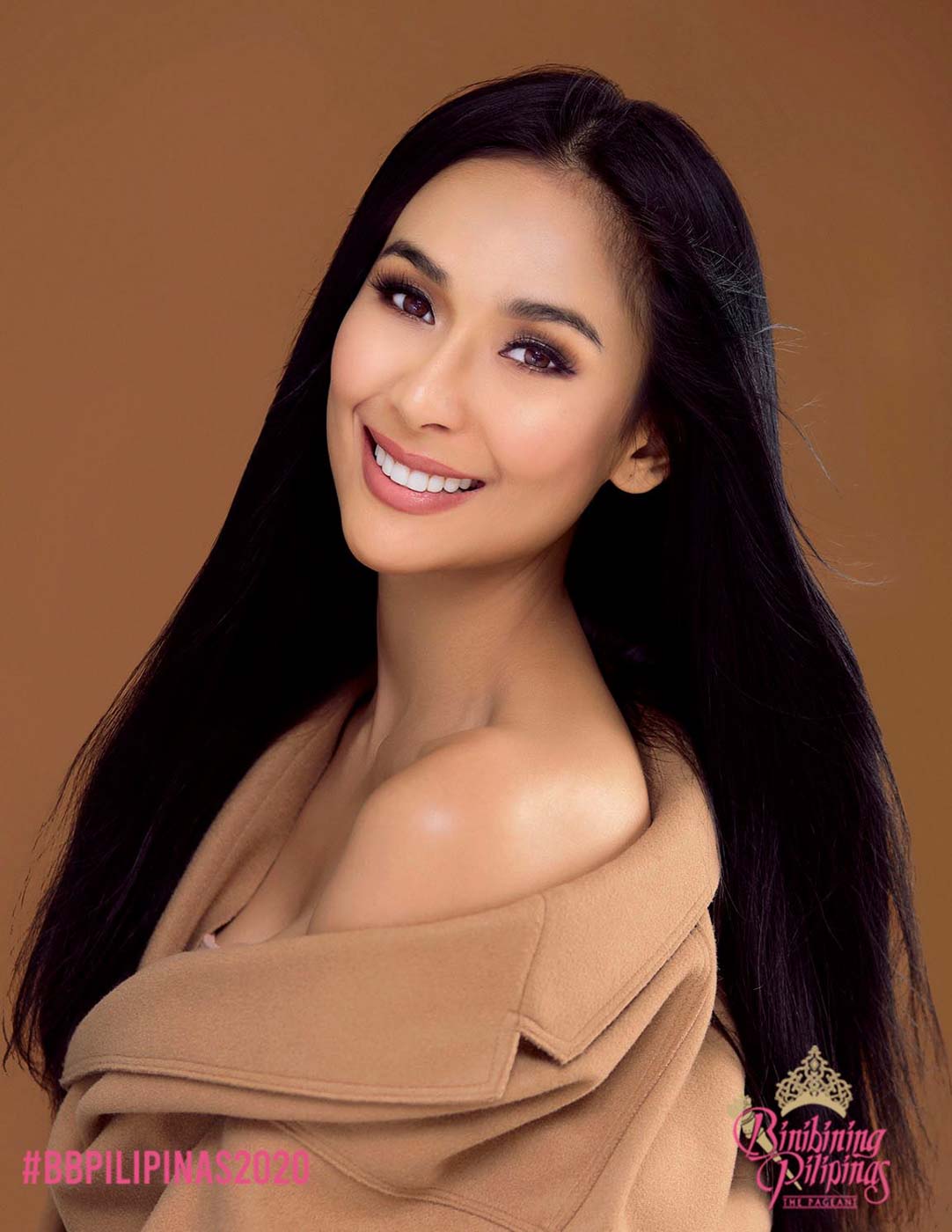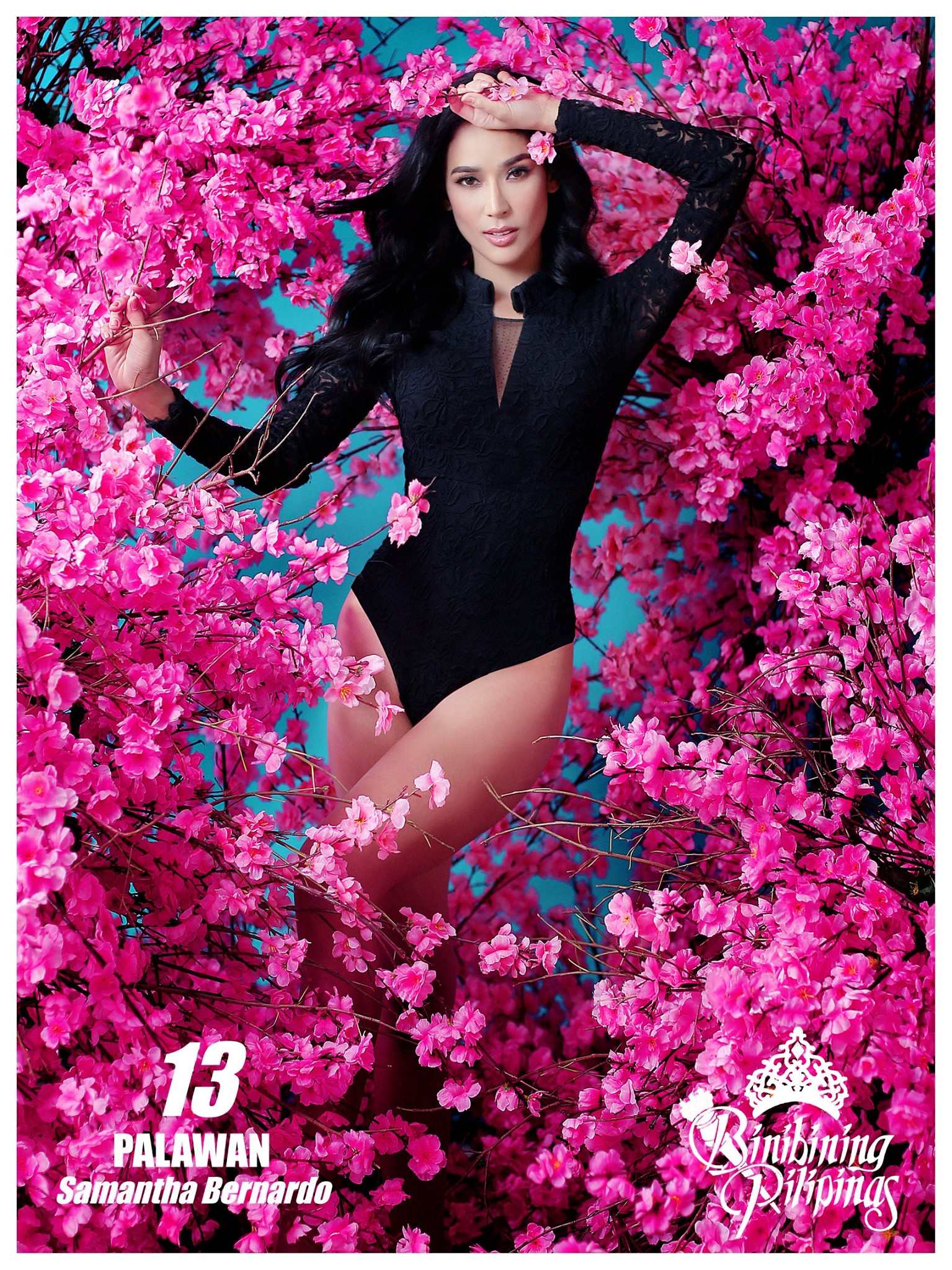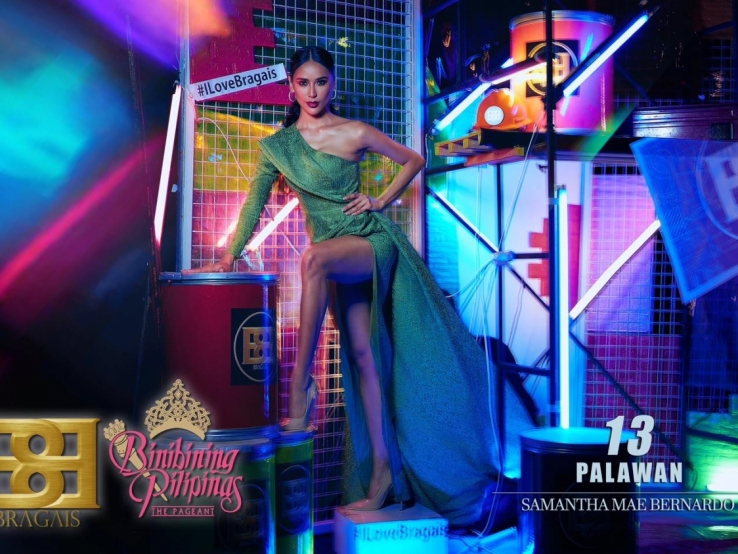 Her national costume created by Patrick Isorena was among those featured in a photo exhibit that opened at the Gateway Mall. The photo was shot by Raymond Saldaña.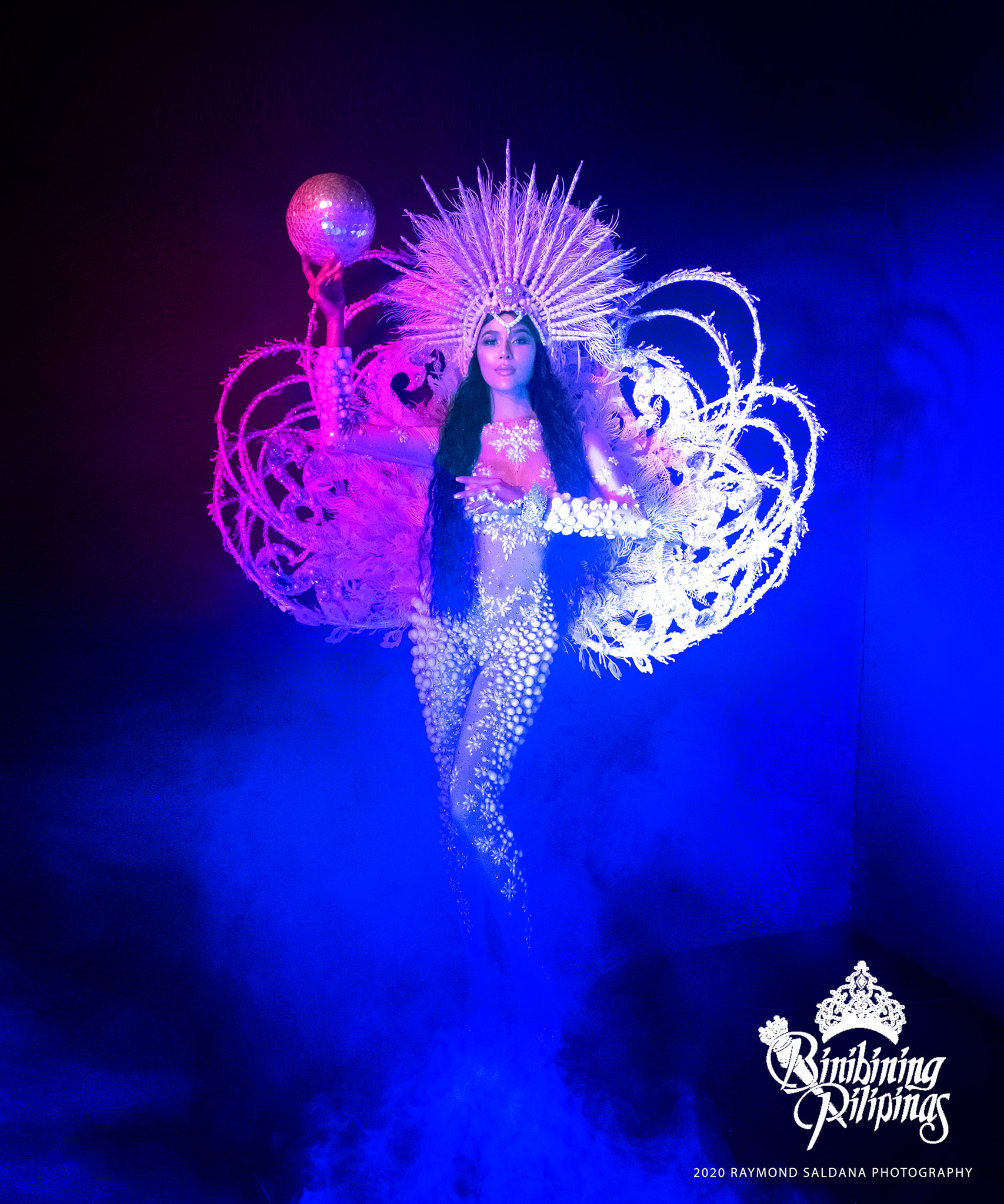 After news came out she was set to represent the Philippines in the pageant, Samantha posted a short message on her social media accounts. In a series of photos, Samantha wore the Binibining Pilipinas Grand International 2020 sash.
"Isang karangalan, Mahal kong Pilipinas." (It's an honor, my beloved Philippines.)
– Rappler.com