The beauty queen thanks fans, the organization, and her mother, for always believing in her
Miss Universe PH 2020 Rabiya Mateo took her last walk as Miss Universe Philippines queen during the 2021 coronation night on Thursday, September 30 at Panglao, Bohol.
In her parting video, Rabiya began by reminiscing on the day she was crowned Miss Universe Philippines on October 25, 2020. Rabiya represented Iloilo City.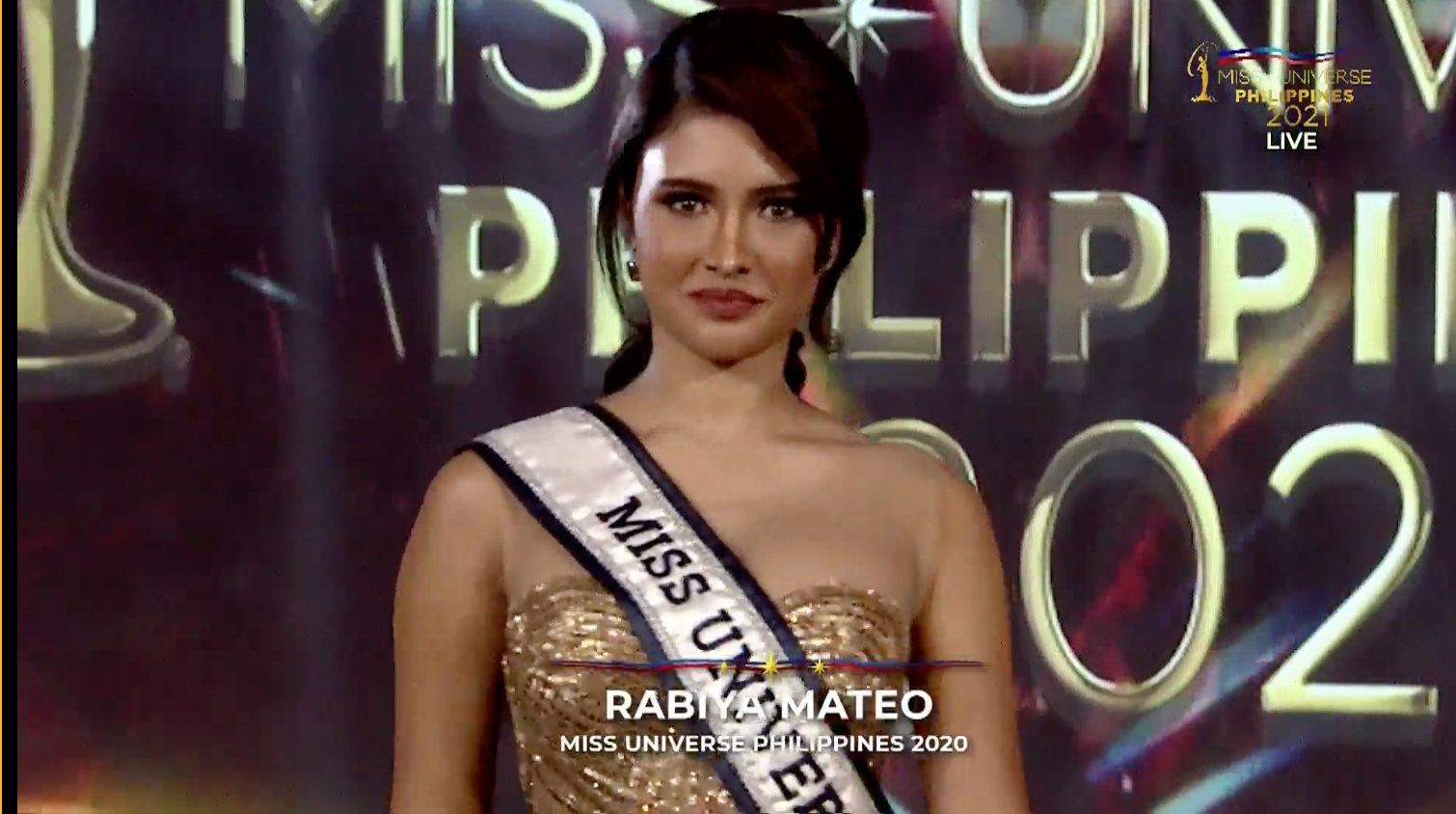 "I remember everything that happened on that day. It was a mix of emotions. I was very happy but at the same time, since it was a pandemic, I didn't have that actual crowning moment. But I think that's a good thing also, because you don't want to see my ugly cry," she said.
She said that as soon as she won, she called her mom and said: "We made it together. We won the Miss Universe Philippines."
"It's not just Iloilo City I'm representing, it's the whole country and of course, there's pressure added to it. But I'm very grateful and thankful to all the people who believed in me," Rabiya said, as she thanked those who were there since day one. She also thanked those who lifted her spirits during the moments she didn't feel good enough.
"I had a lot of experiences in a span of `year, I've been into different things. I've had a lot of struggles, a lot of challenges, but I can say that it made me a mature woman right now. It made me realize to be more grateful for what I have, and bad things don't last in life," Rabiya said.
"We need to focus on those things that inspire us to be better. Everything is possible, as long as you put your heart and mind into it. Thank you so much for believing in me," the young beauty queen added.
Rabiya said that she wants to be remembered as somebody who gave her everything to make Filipinos proud.
As Rabiya took her last walk, the beauty queen took a stumble, prompting KC Montero to ask if she was okay.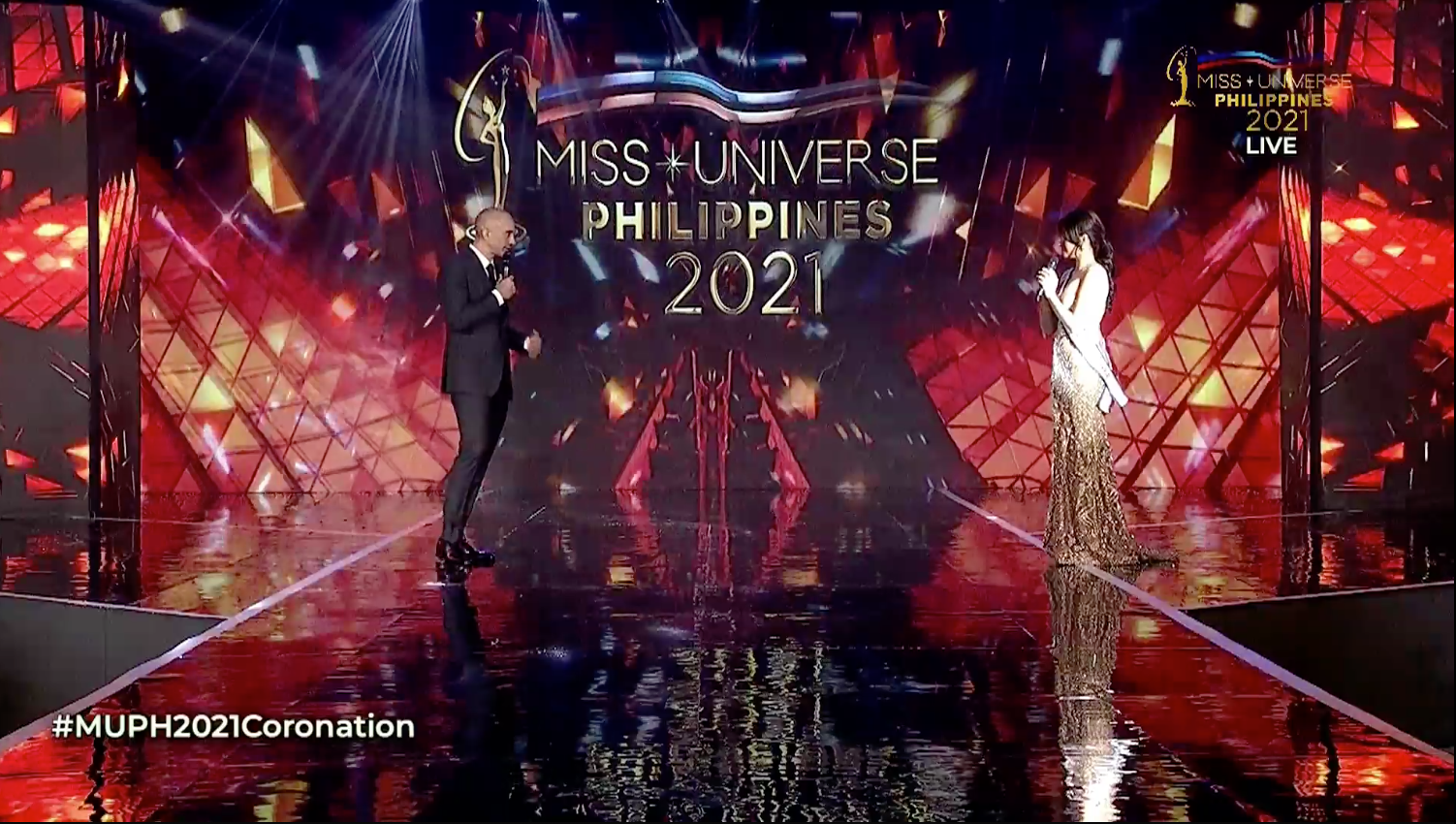 Without skipping a beat, Rabiya said: "Once you [fall], you have to stand up."
"It happens. It's how you recover. When you succeed, you have to make mistakes, correct?" KC asked Rabiya, who agreed.
According to KC, Rabiya said that she wasn't going to cry as her last as night as reigning queen, but ended up shedding a few tears the night before coronation.
"To be honest, it's a mix of emotions," Rabiya answered when KC asked how she was feeling.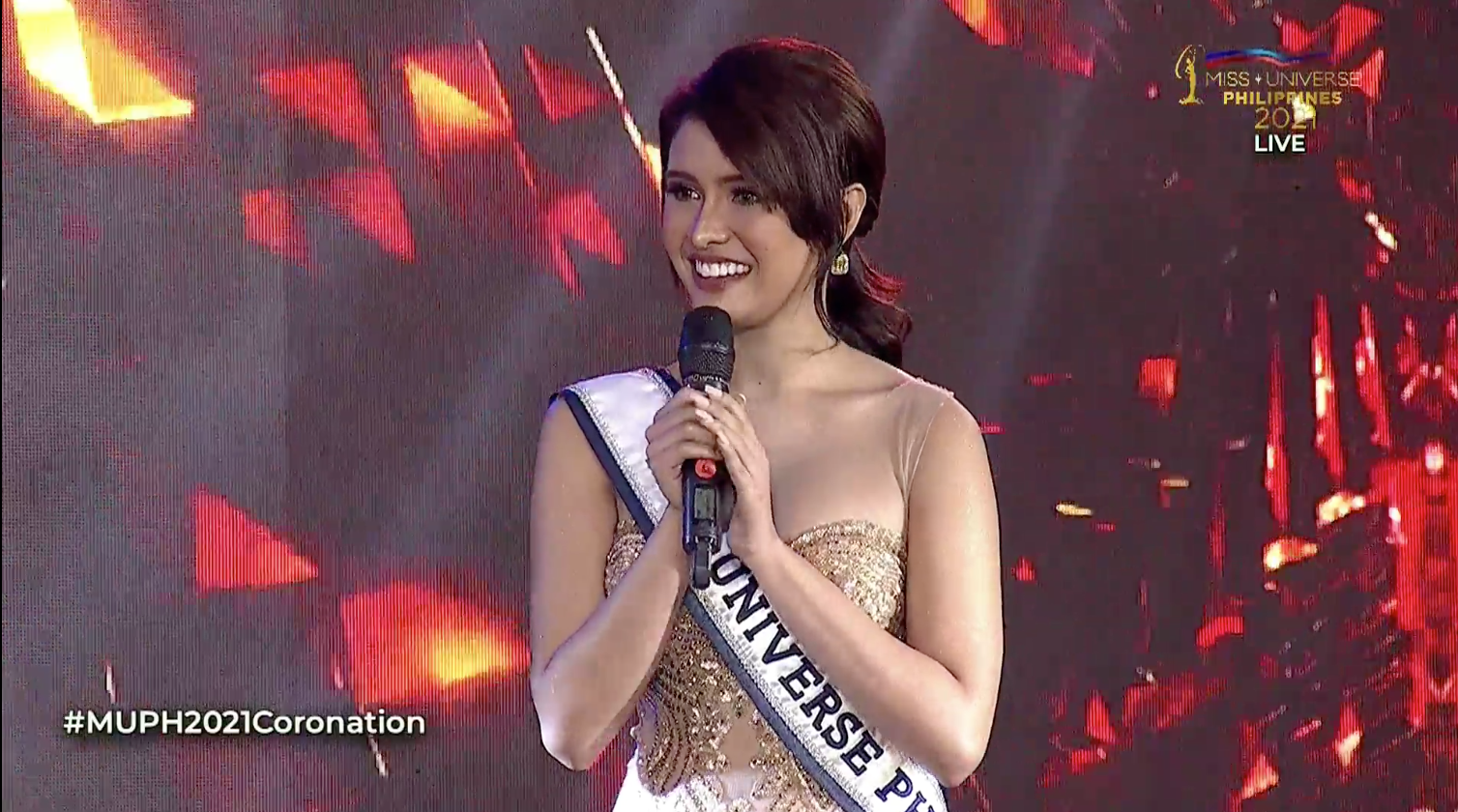 "I am excited for the next girl, but I am getting emotional simply because I'm feeling grateful and thankful to everybody who believed in me. I am aware that somehow I'm gonna reach this point that I'm going to close the chapter," she said.
KC asked Rabiya, the first Miss Universe Philippines under the Miss Universe Philippines organization, any memories from last year's coronation stood out the most.
"Probably that moment before you go out on stage. I remember I was feeling that kaba (nervousness). I would remind girls that nervousness is normal. It just means that the competition really matters to you," she added.
When asked if she had any messages for the girls backstage, Rabiya said: "Just enjoy the moment. If it's for you, it's gonna happen. If [it's] not, there's a next time."
Rabiya thanked her fans, the "Rabiyanatics," for making her the source of their inspiration. "I want to thank all of the Ilonggos watching right now. I hope I made you proud," she said, also thanking her fans in Ilonggo for their support, love, and encouragement.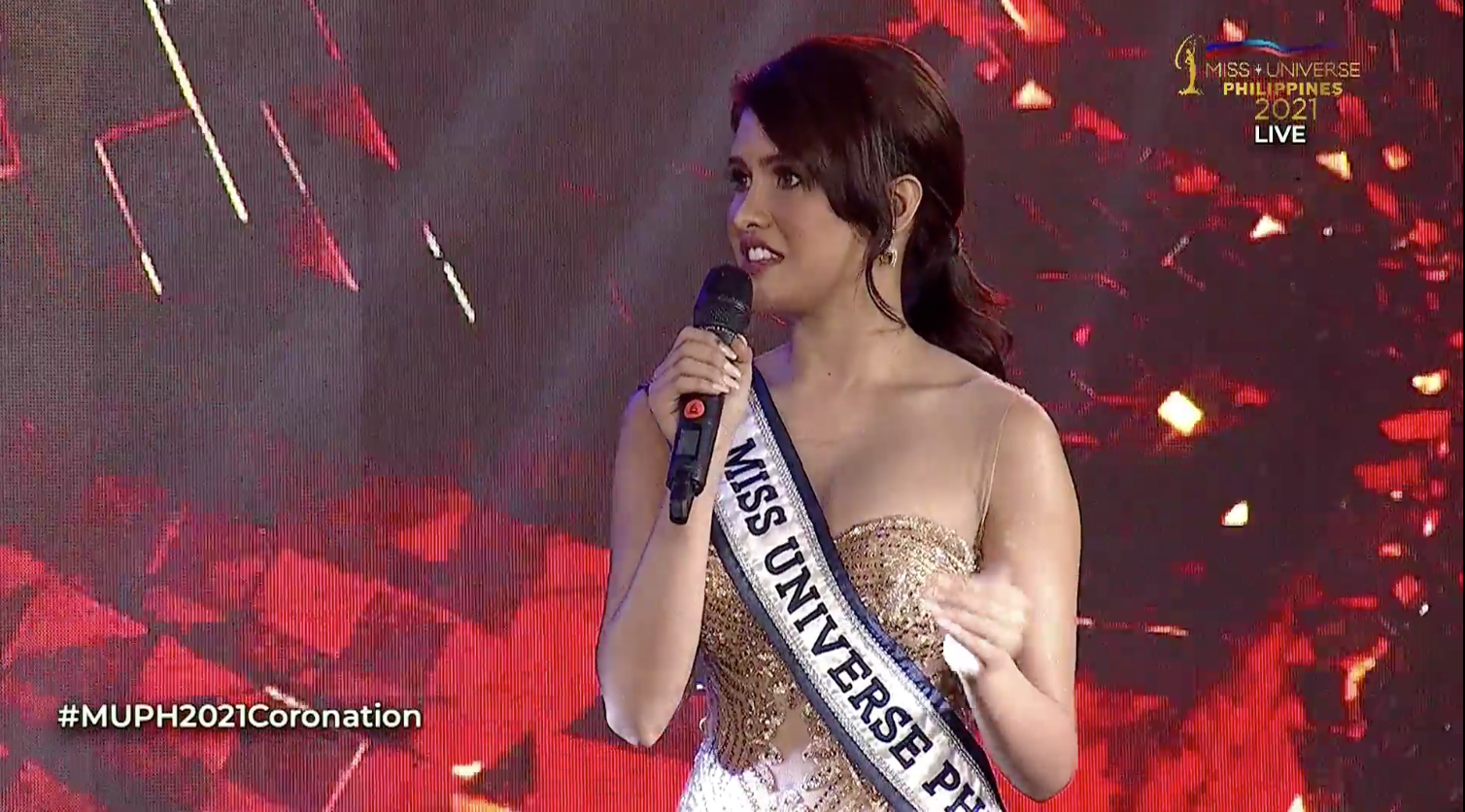 Rabiya also thanked the Miss Universe Philippines organization, specifically Sir Jonas Gaffud and Binibining Pilipinas 2011 Shamcey Supsup-Lee, for "believing in her, fighting for her, and making her dream come true."
Rabiya also dedicated a sweet message to her mother, who KC called Rabiya's "real-life queen."
"To my mom who's watching right now, how I wish you're here with us, seeing me in my last few moments as Miss Universe Philippines. Thank you so much for believing in me when a lot of people are telling me I'm not good enough, calling me different names," Rabiya said.
"You were there and you were lifting my spirit. Because of that, my dreams are now achievable. I love you so much mama. I promise to be a good daughter to you," she added.
When asked about her future plans, Rabiya said that she wanted to try her chances in show business. "Hopefully, to all of our supporters, I hope you are still there in my next chapter," Rabiya said, joking that she would be taking Montero's job next.
Miss Universe Philippines 2020 Rabiya Mateo finished in the top 21 of the 69th Miss Universe pageant on May 17, held in Florida, USA. – Rappler.com