The software engineer graduate is a women's rights activist
Andrea Meza's Miss Universe win is definitely one for the books.
The 26-year-old clinched the coveted Mouawad crown on Monday, May 17, in the first pandemic edition of the annual pageant. 
Meza, who has a software engineering degree, will be starting her reign a year into a worldwide pandemic that's shut down countries and made travel the most difficult it has been in decades. 
It's going to be interesting how the Chihuahua, Chihuahua native will handle a year that'll likely see the world slowly try to open up again.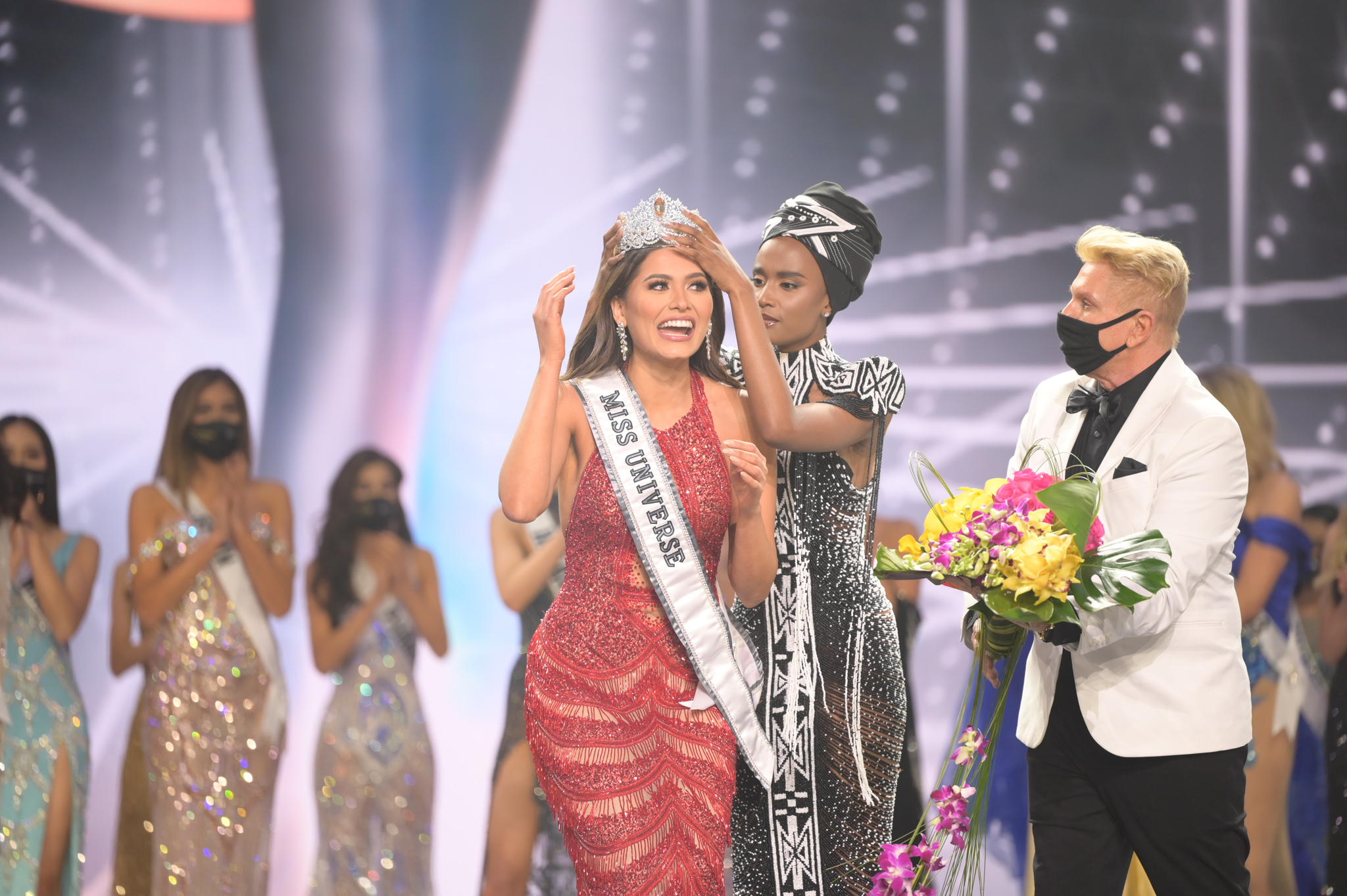 The core of Andrea's activism is women's rights. "I see myself as an ambassador or women's rights because that's something I truly care about," she said in her introduction video for Miss Universe. 
"That's one of the reasons why I'm here in Miss Universe – because I'm confident it's a huge platform that would allow me to talk about this and to let the world realize that this is a big issue, and I want young girls to realize that and to fight for their rights," she added. 
Empowerment and unfair standards on women were also among the issues Andrea answered during the finals of the pageant. "We live in a society that more and more is more in advanced, and as we advanced as a society we've also advanced with stereotypes. Nowadays, beauty isn't only the way we look. For me, beauty radiates not only in our spirit but in our hearts, and the way that we conduct ourselves. Never permit someone to tell you you are not valuable," she said during the "final word" portion of the pageant.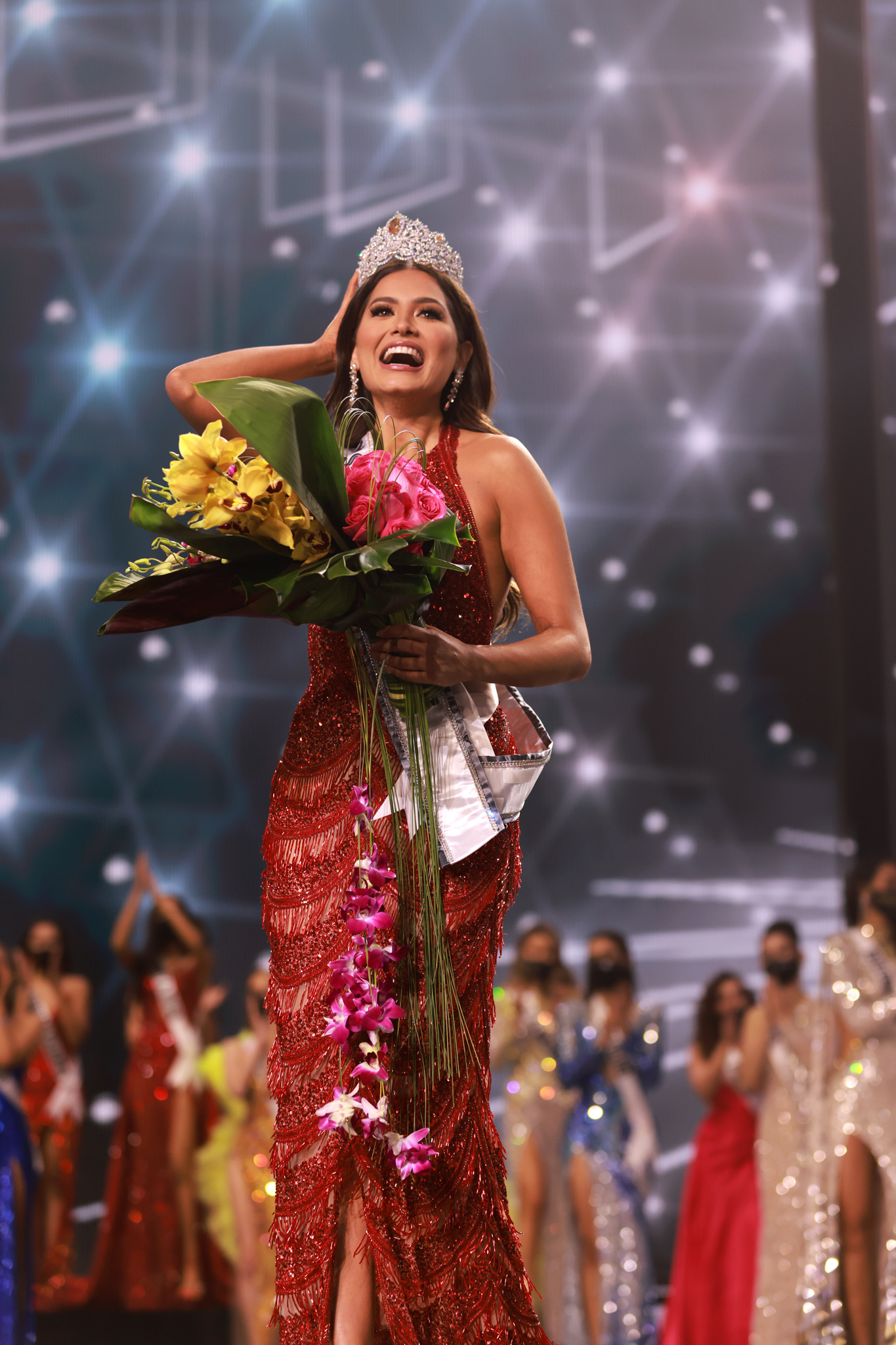 She's also an unapologetic health buff, who practices "crossfit and extreme sports, such as rappel and sandboarding." Andrea even listed down 3-minute planks as among the fun facts about her in her Miss Universe profile. The beauty queen is also a vegan, primarily because she cares about "the well-being of the world and animals."
Andrea is no stranger to the pageant world. She was crowned Miss World Mexico in 2017, and went on to represent her country at Miss World 2017 in Sanya, China. She finished as the first runner-up to the eventual Miss World 2017, Manushi Chhillar of India.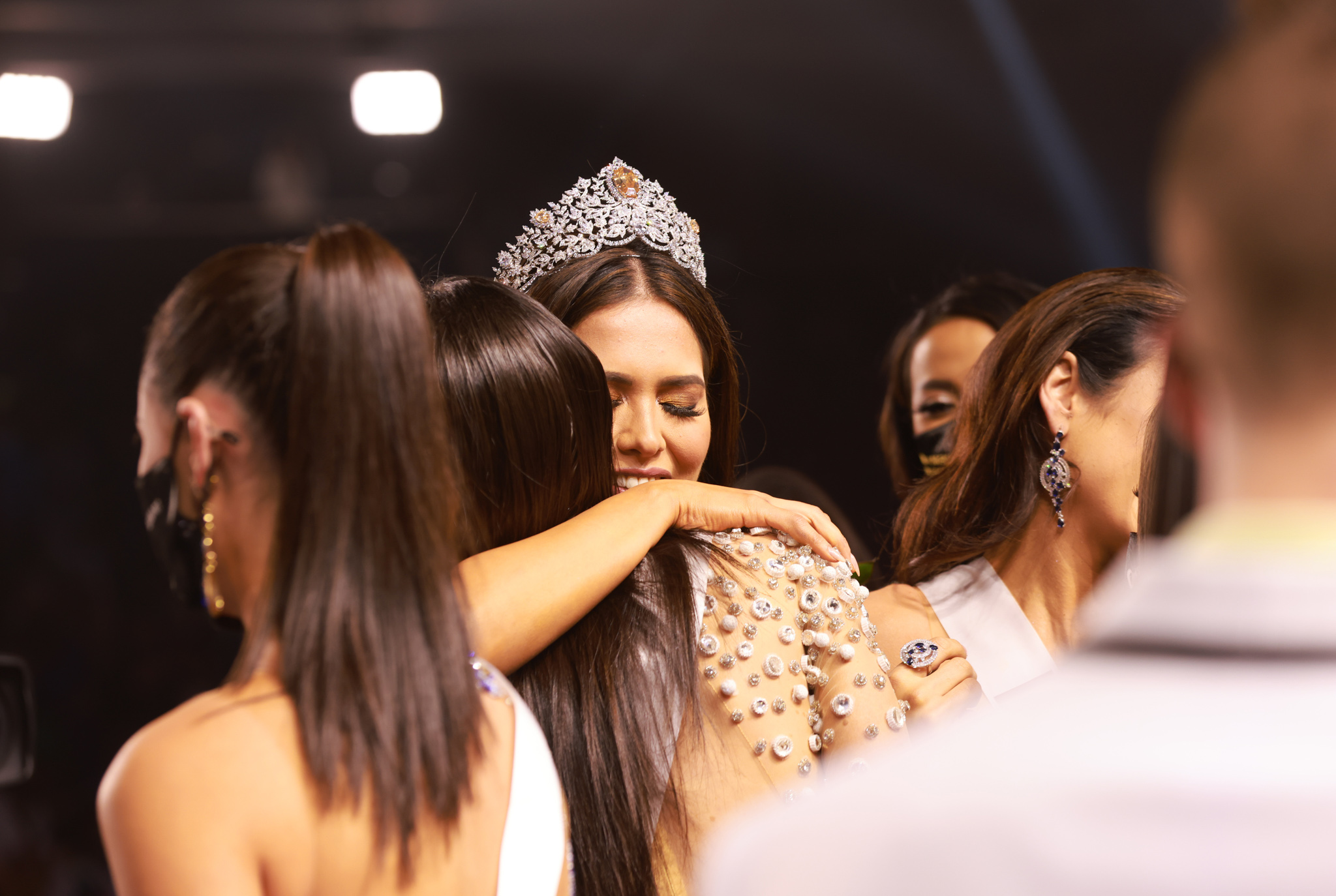 And while she's the tourism brand ambassador for Chihuahua, Andrea certainly isn't hesitant to offer her opinion on government policy. Answering a question about how she would've handled the COVID-19 pandemic if she led her country, Andrea said, "I believe there is no perfect way to handle this hard situation such as COVID-19, but I believe what I would have done is to create the lockdown even before everything was that big, because we lost so many lives and we cannot afford that."
"We have to take care of our people, that's why I would've taken care of them since the beginning," she added. 
As Miss Universe 2020, Andrea will be representing the organization until she eventually passes the crown in the next edition of the pageant. Like Miss Universe titleholders before her, Andrea will be based in New York City. – Rappler.com